Innovator Series
News Source for the New Guard: TicToc Leader Jean Ellen Cowgill on Creating Content Millennials Want
By Patricia Travaline on May 21, 2019
When TicToc by Bloomberg came on the scene in December 2017, it partnered with Twitter to deliver on one ambitious goal: To provide an around-the-clock news service that would fit within the lifestyles and interests of busy millennials.
With Jean Ellen Cowgill at the helm, the TicToc team continues to do that, while also launching podcasts and newsletters along the way. As the general manager of TicToc and global head of digital strategy and business development for Bloomberg Media, Cowgill is acutely aware of what this new guard of millennials wants and expects from the content they're consuming.
Ahead of her session at Skyword's Forward 2019 conference on June 6 in Boston, I sat down with Cowgill to discuss how TicToc was able to build its brand from the ground up. In turn, she shared with The Content Standard some insight on the types of stories that resonate with this demographic, as well as how TicToc has been able to tap into the passions of these young and influential leaders with the content they provide day in and day out.
I'd love for you to start by providing an overview of the vision behind TicToc by Bloomberg, and why it was established.
TicToc by Bloomberg is the next-generation news brand for an audience that we call the "new guard." These are individuals in the age range of twenty to forty. They are already leading teams, businesses, budgets, and creative endeavors. They are in leadership positions in their careers, but are only going to continue to grow in their influence and power in the decades to come. Oftentimes, people think of millennials as younger than they are, forgetting that the core set of this audience is in their late twenties and into their mid-thirties.
They don't necessarily feel that there is a news brand for them. The traditional broadcast news networks tend to have an audience with an average age of sixty to sixty-five, and we hear from our audiences that these networks feel dated and they don't fit their lifestyles. And then, a lot of what the upstart brands are putting out is creative and interesting, but they aren't necessarily concerned with the biggest news items of the day-and they tend to speak to younger audiences.
So, you have this huge group of people who are hungry for context, for narrative storytelling around the news and across different topic areas, from business to sports to entertainment to politics. But there's not really a brand that represents them well. For us, it's a combination of building for the channels where this group is-social, and we'll also be moving on to streaming. And then, taking on the unbiased global reporting that this group is hungry for, from an editorial perspective.
Bloomberg has a unique opportunity to build this brand because we have 2,700 journalists in 120 countries. And while Bloomberg is a business and finance company, in order to report on business and finance, you have to understand what's going on in the world at large. So we're drawing from those resources and reimagining the message for a younger and broader audience, across different arenas.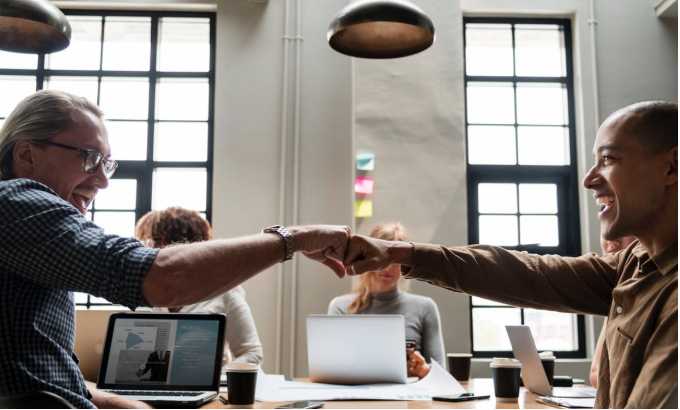 Photo attribution: rawpixel.com from Pexels
You launched TicToc with Twitter, and you've built a pretty incredible news brand with them. What other formats are you exploring?
In December 2017, we launched with an exclusive relationship with Twitter and continue to have a strong partnership with them. A year later, we began expanding to new platforms. Right now, we're experiencing strong growth on YouTube, Instagram, and WhatsApp. And into the future, we'll be expanding on streaming and OTT (over-the-top media).
We're already a little bit into the OTT space, in that we're in the digital out-of-home space. We launched a partnership with ReachTV, and we are in airports across the United States and Canada using our short-form content. In an airport, where you dip in and out, the same kind of videos that work well on Twitter also work well in that kind of environment.
Right now, we're working on our strategy for longer-form programming and for the full TicToc launch in the streaming space.
Can you speak about TicToc's unique use of video in its reporting, and why video is such an important format in reaching millennials?
We're a video-based operation. Oftentimes, people think of video as a longer-form play. But video can also be the fastest way to catch up on what's going on in the world and experience it for yourself.
For example, when a major piece of news breaks, people really love to see that critical moment happen for themselves-before they read the commentary and analysis. We refer to those key moments as "key frames," like the moment when two world leaders meet.
One of my favorite moments was when the massive crowd in Paris erupted in cheers after France won the World Cup. What makes for a great key frame is when someone could tell you about it, and you still want to watch it for yourself. If I say to you, "Hey, you should have seen the crowds erupt in Paris." You technically already know what's in the video, but you still feel compelled to see it.
That type of video format is something that advertisers and marketers can tap into because it helps people connect more emotionally or empathetically with what's happening in this world. If a marketer is trying to connect with audiences around big topics or trends, you don't want to only connect with your head-you want to connect with your heart. Video is one of the best ways to connect emotionally.
What types of stories resonate the most with this audience? Is there a formula?
We see lots of different stories go viral. Sometimes it's just major news. However, stories often go viral that aren't breaking news, but they tap into a specific community's passion points. We think of this as a "local-to-global phenomenon."
When we tap into the K-pop community, for instance, there's a specific group of people who deeply care about K-pop, and they'll start sharing a video, commenting on it, and replying to the post. This kicks in the Twitter algorithm that signals that people care about it. Our best performing videos are ones where the people who are the real super nerds around a topic are excited to see it, but, also, it's the kind of video that can be useful and interesting to others.
If you're not a deep K-pop fan, you still might be curious to learn more about it because you know that K-pop is a global phenomenon. We represent different clusters of audiences, but we also need to tell the story in a way that a larger audience can find fascinating.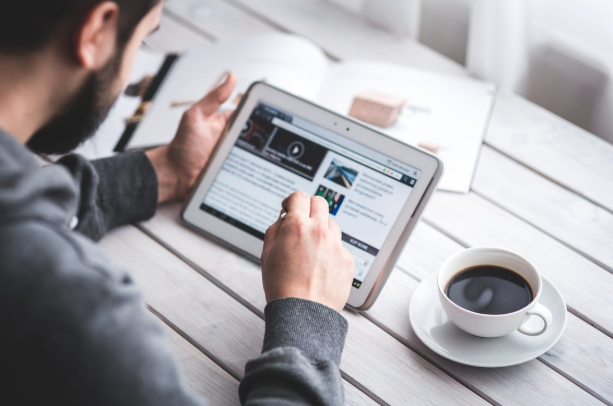 Photo attribution: Kaboompics .com from Pexels
What advice would you give to marketers about reaching millennials or the new guard?
There are a couple of different things that I have taken away from our audience research. First, is the need to speak to this group's curiosity and make it fun-so that it doesn't feel like homework.
When we look at trends around the news space, such as the rise of podcasts or the rise of documentaries or docuseries, you see nonfiction narrative storytelling appealing to this group. We live in such a content-saturated environment. The problem is not that we don't have enough content-the problem is making sense of it. There's a real premium on narratives that help us make sense of the noise, but also connect to the story emotionally and empathetically.
If a marketer wants to connect with consumers over a certain topic, they'll need to figure out what those passion points are and who are the super nerds who are going to help further the cause, by tapping into the emotional and enjoyable parts of the story-not just the more informative, dryer areas.
Then, the other piece is figuring out how to tell that story in a way that fits into the lives of your target audience. The new guard is a group that's used to the Blue Aprons of the world, making it easy to make dinner without having to go out and buy all the ingredients. Or Peloton ads, telling them they can seamlessly fit exercise into their lives.
They have a very high expectation when it comes to how well something that is being served to them should fit into what they are doing. The same holds true for the stories or content that are served to them.
With personalization and algorithms, how do you defend against the idea that we are all sitting in our own echo chambers, rather than being exposed to diverse opinions, coverage, and topic areas?
For us, that comes down to our approach to our coverage-giving it that smart take. We've learned from our audience research that the new guard is a very curious bunch. They recognize that great ideas can come from anywhere, and in order to continue to succeed in leadership, their careers, and their lives, they can't just be smart about any one niche topic. They need to be empowered to speak at a dinner party, or to talk with their clients on a variety of topics-everything from the royal baby to what is happening with Mueller.
We do see our videos working within that echo chamber first, but then they expand beyond that group.
In the age of fake news, how do you maintain a sense of trust between you and your audience?
We've done a lot of audience research, and what we hear is that they really appreciate that the Bloomberg brand is unbiased. And, interestingly, we hear they are sick of talking heads and sick of opinion pieces. But, also, giving just the facts isn't enough-they want analysis.
That's a pretty tricky space to play in, because the minute you're in analysis, you're right next to opinion. But I also understand what they're asking for. It's almost like having a friend who is an analyst in a given topic sitting across the dinner table, helping you break down a story and understand it from both sides. That's the persona that we need to play into as well. We need to say: Here's what's going on. Here's how you can think about it. Now, draw your own conclusions from it. I think this is a delicate balance for any news organization, but we've been pretty successful at it so far.
The good news for brands is that there are a lot of topics that an audience wants to hear about that are not as scary to be alongside. As a news organization, we want to provide our audience with all of the news that is happening, but that's not the only thing our audience wants to hear about. That's why I think there are huge opportunities for brands like TicToc because cable news has become so much about politics. Our audience is hungry for an experience where they're learning about what's going on in entertainment or tech as well. So, for us, it's about providing balance in our reporting of a story, but also providing a balanced news diet that covers critical and interesting ideas, as well as trends across different sectors.
What's next for you and TicToc?
What's been so rewarding about the first year of my journey with TicToc is how much we're adapting, changing, and learning across the board. And we're always looking to work with brands who are willing to go on that journey with us.
What's been really fun is sharing the insights that we've learned along the way with our brand partners and being able to create a dialogue there, in hopes that we can all make better content as we learn from it. I'm excited about continuing to work with brands who also want to pioneer in this space.
For more stories like this, subscribe to the Content Standard newsletter. And to hear Jean Ellen Cowgill, general manager of TicToc by Bloomberg, speak at Forward 2019 on June 6 in Boston, register for a spot here.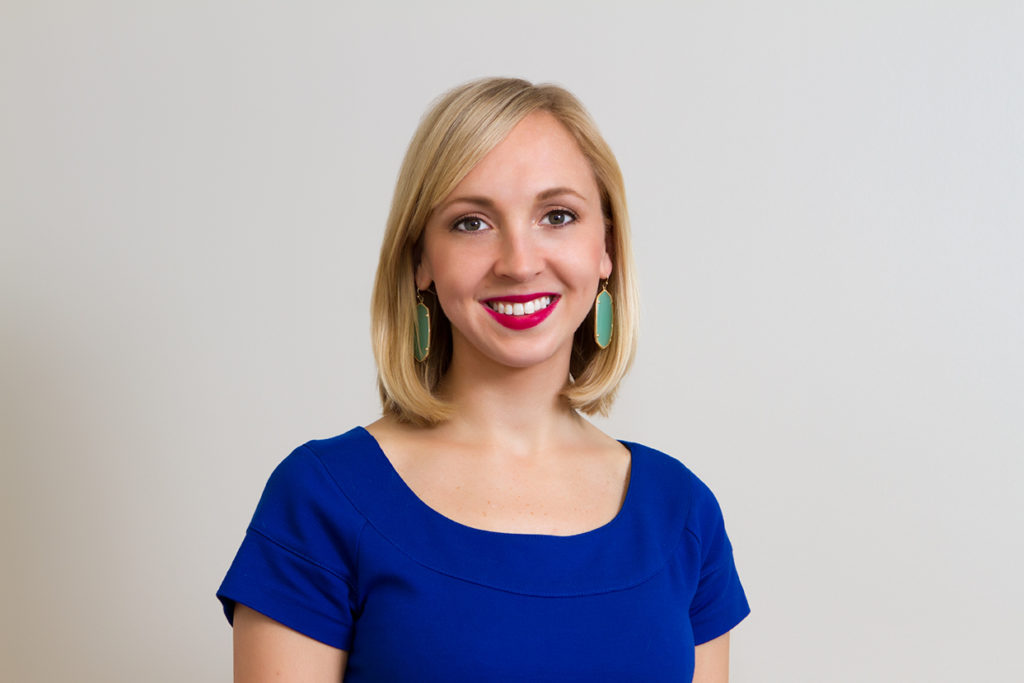 https://www.skyword.com/contentstandard/news-source-for-the-new-guard-tictoc-leader-jean-ellen-cowgill-on-creating-content-millennials-want/
https://www.skyword.com/contentstandard/news-source-for-the-new-guard-tictoc-leader-jean-ellen-cowgill-on-creating-content-millennials-want/
Patricia Travaline