Content Strategy
Paid Content Promotion: Advertising Audiences Actually Want
By Bethany Johnson on November 20, 2018
As a consultant, I've noticed an odd dilemma emerge among my client companies. Many brands are willing to allocate substantial funds for the creation and launch of content initiatives. However, I see tons of resistance when it comes to rerouting ad spend to promote these content efforts.
What gives? Why would decision-makers agree to the value of owned content experiences and then balk at the suggestion of paying to promote them?
Here's a theory: companies still think creative product advertising counts as content marketing.
Granted, it can be difficult to convince stakeholders to allocate funds toward paid content promotion. But until directors break free from the siloed thinking that results in underestimating the value of content marketing, your content destination will stay stuck. Perhaps these inspiring, real-life examples can help you convince purse-string holders that it pays to invest in the assets you create.
Paid Amplification via Native
The jacket of May 2018's Entertainment Weekly print edition was a custom cover produced by Unilever's Dove Real Beauty Productions. While the ad was unapologetically branded (sporting the company's logo), the spot didn't push a product. Instead, it touted the remarkable movie content the brand had created.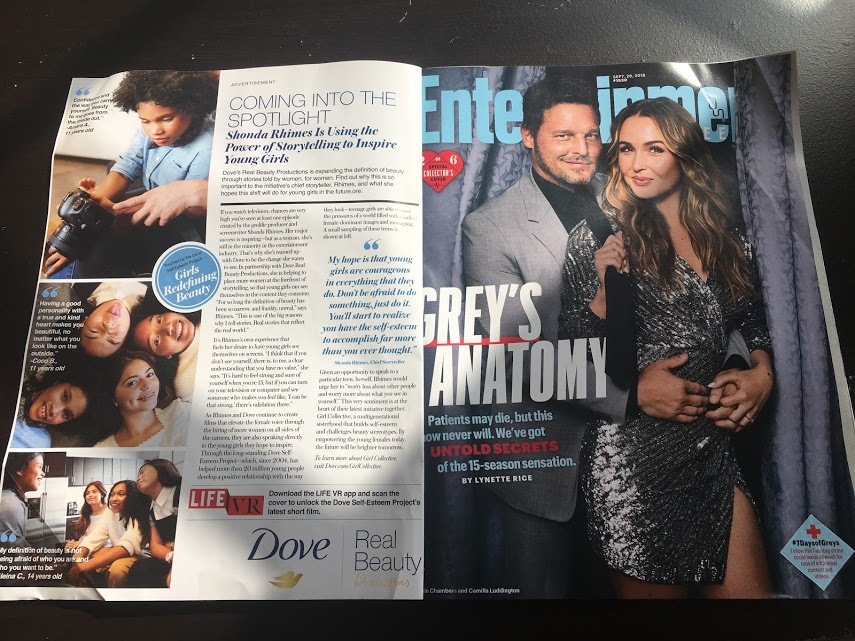 The inner cover was also prime real estate meant to attract audiences to explore the brand's video studio.
The faux cover was so cohesive with the Entertainment Weekly style that I had to do a double-take. For a consumer who had picked up the publication to learn what to watch, the ad offered me an interesting, relevant content experience that just happened to be from a brand. Why wouldn't I look into it further?
Had I flipped the page and found a regular print ad for a new soap product, I wouldn't have been nearly as interested. In fact, I may have even been annoyed by the interruption to my reading experience.
Here, we have native advertising as content amplification. Dove made the bold choice to use prime advertising real estate to promote its content experiences as opposed to the brand's product.
Paid Content Promotion via Social
Panera's social media strategy provides another example of paid content promotion as opposed to thinly veiled product advertising. Last week, the brand's content asset entered my Twitter feed with something more interesting to offer than a Tweet promoting their latest 10-percent-off deal. It's called Food Interrupted, a six-episode content experience that introduces viewers to people who have dedicated their lives to a healthier food production industry.
As I scrolled Twitter that day, I was not interested in Panera as a place to grab lunch (I had just eaten). However, I was very interested in the sustainable food industry conversation. For me, clicking through to the company's content was a natural progression that left me with a positive impression of the brand, even without an immediate need for their products.
Boosted Content via Custom Widgets
Another creative way to put some paid power behind your content distribution is to install your own recommendation engine. Publications like Outside Magazine are getting sick of the questionable, often irrelevant clickbait shown by conventional suggestion widgets, and they're investing in their own recirculated stories.
Perhaps best of all is the data you collect from these widgets will be unique and relevant to your brand's goals. These are insights that are unavailable with other paid content promotion tactics. "Companies like Amazon, Netflix, and Quora derive quality data and tremendous insights from tracking how their users observe, follow, and ignore recommendations," writes Michael Schrage for Harvard Business Review. "Properly structured recommendations generate at least as much information as they provide." Why hand that gold over to a third-party vendor?
Content Promotion via Paid Influence
My favorite example of B2B influencer marketing is software giant SAP's engagement of IT experts to promote their annual Sapphire Now business conference. In a break from inauthentic, forced, icky, or otherwise disappointing brand/influencer relationships, SAP asked industry leaders to promote the conference, not a specific product or service.
The annual event, a brilliant content marketing strategy in itself, was worth promoting. So influencers didn't have to act like they were "taking a break from original programming" to peddle a sponsor's product or service. Instead, they just tweeted, blogged, and live-streamed whatever they were learning at the event. The results, as you can imagine, outperformed typical content marketing budget expectations. It was a dream come true for the software brand.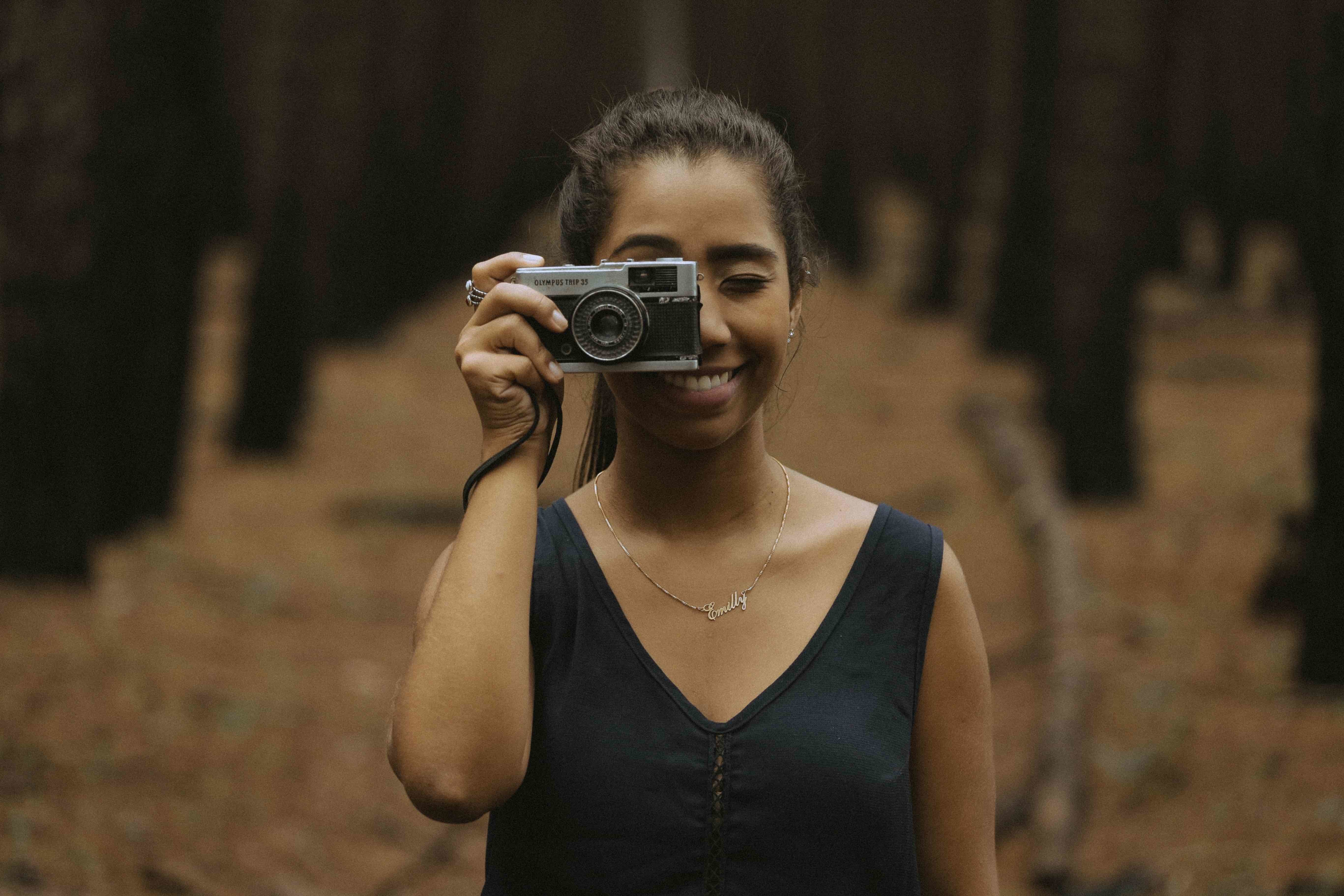 Image attribution: Tikkho Maciel
If you've been disappointed by your product's placement in the hands of influencers, consider engaging conversation starters to do something different: have them view, contemplate, and share your content, not your product or service.
Not sure how to do this in the B2C sphere? Sony Electronics' Alpha Universe is another content destination that exemplifies this influential promotion. The site is a brand-hosted community that teaches and encourages creators to elevate their own craft. Then, it gives a platform for those creators to be discovered by one another.
Best of all, Sony puts real dollars behind the promotion of these crowdsourced assets. Alpha Universe was among the first brands to test Flipboard's swipeable carousel feature, and they recently launched Alpha Female, a massive sponsorship opportunity for female photographers in a notoriously male-dominated industry.
As a consumer, the switch to content-centric promotions over product-centric promotions has me rethinking my disdain for advertising. Finally, brands are getting smart and realizing the content they create has independent value to consumers apart from offering another avenue for buying.
When brands use these creative amplification techniques to offer consumers a content experience that's superior to what they're consuming at the moment, both brands and audiences win.
For more stories like this, subscribe to the Content Standard newsletter.

Featured image attribution: Ju Desi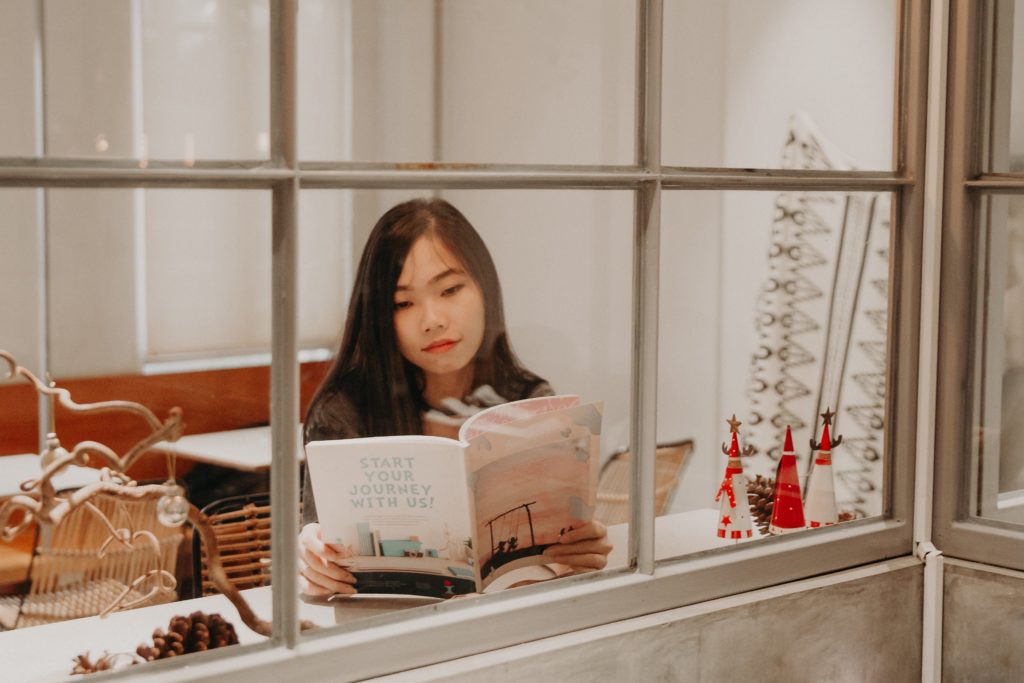 https://www.skyword.com/contentstandard/paid-content-promotion-advertising-audiences-actually-want/
https://www.skyword.com/contentstandard/paid-content-promotion-advertising-audiences-actually-want/
Bethany Johnson