Communications
Perfecting the Elevator Pitch for Freelancers
By Erin Ollila on June 14, 2017
What do you do?
Do you know how to answer that question in a way that captures the attention of the person who asked? When you only have 20 to 30 seconds to explain yourself to someone, you want to be able to do it in a way that turns a stranger into a potential client, or at least a cheerleader for your writing career. This is why mastering the elevator pitch for freelancers is vital. You're confident in your abilities, so don't risk clamming up, or worse, stuttering your way through an explanation when you're face-to-face with an interested party.
An elevator pitch is a quick introduction to yourself and your business that can be delivered in a short period of time. Imagine walking into an elevator only to be greeted by Oprah Winfrey. (I mean, who wouldn't want to be in an elevator with her?) Would you be able to describe your writing skills to Oprah before the elevator stopped on the ground floor? If so, you just successfully delivered an elevator pitch. If not, you lost a once-in-a-lifetime opportunity to impress one of the most powerful women in the world.
However, face-to-face meetings aren't the only reason a writer needs an elevator pitch. With the fast-moving and ever-evolving world of the Internet, writers need to be able to speak succinctly to their skill set and experience and sell themselves to potential leads in a simple post, comment, or message.
Introducing: The Brand Story
Before we dive too far into the elevator pitch for freelancers specifically, let's talk about the importance of storytelling in your messaging. As writers, we've embraced how integral story is in content marketing, though it's just as important when it comes to a small business' brand story and overall message. And yes, if you're working as a freelance writer, you're also a small business owner.
If the phrase is new to you, here's a (very simple) definition: A brand story is the sum of the messaging that shapes how people think and feel about your business.
So, what's your brand story as a freelancer writer?
Before addressing anyone, know the important details that you want to communicate to your audience. Do you want to talk about your education, your work history, or your recent accolades? Your brand story is a lot more than the past, present, and future of your business. It's the details that capture attention and keep that spotlight on you. Knowing your brand story and what message you want to send is the first step to perfecting your elevator pitch.
What Makes an Elevator Pitch for Freelancers Different?
First, do freelance writers even need a pitch? Absolutely. Unlike some other professions, announcing that you're a writer doesn't necessarily show your audience exactly what you do. Be sure to highlight your strengths and sell yourself.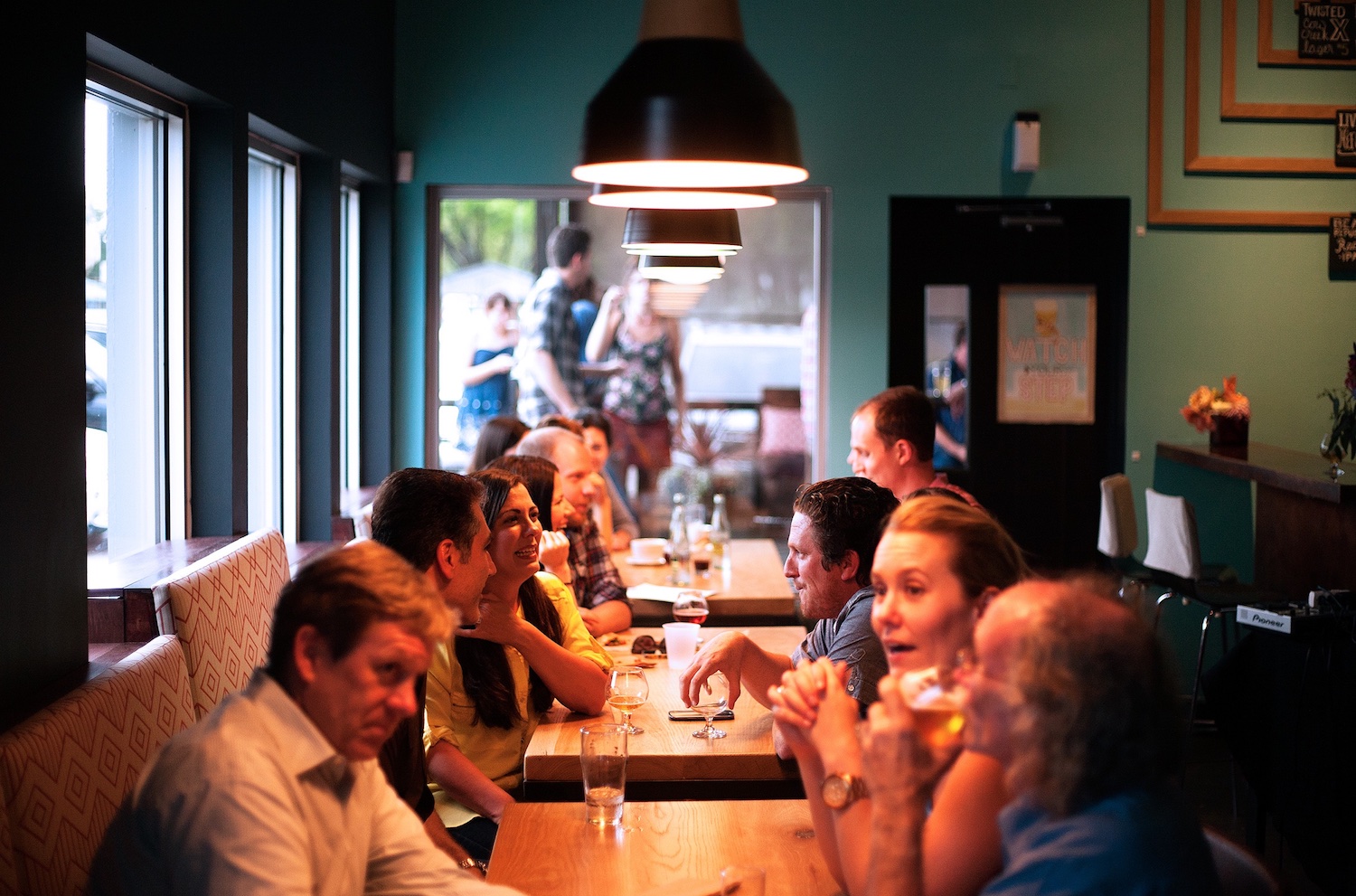 Image attribution: Kevin Curtis
The "writer" title also doesn't precisely describe how your work fits into a potential client's needs as easily as "landscaper" or "cabinet installer." It's your job to dive deeper. For example, are you a B2B tech or B2B pet care writer? There's a big difference between those niches. Describing the types of services you offer is another way to differentiate yourself from the crowd of writers actively seeking new work. Do you focus on copy or content? Are you often writing email sequences or e-books? It's these types of details that help your audience understand exactly what it is that you do, and it will help them imagine the role you could play writing for their organization.
Remember—elevator pitches for freelancers need to be tailored to various audiences. The story or introduction you share with a potential business client might be different from the one you'd present to a fellow freelancer or editor of a publication.
"As a business owner, it's important that your messaging be the same across all platforms—your website, blog, social media, and even your elevator pitch," says writer and content strategist Abby Herman. "But sometimes, you need to tweak it up a bit to target a specific audience. That doesn't mean your message itself changes, but rather you change the way you deliver it to use language that resonates with who you're talking to. For example, if you're in a room of locally-based brick-and-mortar business owners, your language is going to change versus if you're talking to a group of online-savvy business owners on a Zoom call."
The key to succeeding as a freelance writer is identifying your audience and then tailoring your elevator pitch to showcase your strengths while addressing their pain points.
The Key Components of an Elevator Pitch for Freelancers
Besides writing for brands, I spend a lot of my time working with small businesses on content strategy. Whenever we talk about brand story, I hear an echo of the same questions and concerns. They say:
There's nothing interesting enough about me to share. What order should I present these details? How long should I talk for? I don't know how to keep the conversation moving toward a possible direct pitch.
So I created a course called Mastering Your Messaging that addresses all forms of a small business or solopreneur's brand story—bios, taglines, and yes, the perennially complicated elevator pitch. Because I've watched so many people struggle to clearly articulate their services, I don't want anyone else to suffer. Here are the key components that you need in your elevator pitch.
Know Your Audience and Define Your Goal
First, who are you speaking to? Herman says, "You need to know who your audience is so you know which elevator pitch you're going to deliver. As someone who works with words, the heat is on you to really nail it—either because your audience doesn't know what you do yet (in the case of the local business owners) or because your industry is highly regarded by online entrepreneurs."
Then, quickly figure out what you want the end result to be. Maybe the person you're speaking to is a fellow freelancer who you'd like to mastermind with in the future. Present yourself as a motivated writer looking to grow your business. You could be talking to an editor, in which case it's smart to share recent publications for which you've written, or even a story idea you'd love to see in their magazine's pages. Defining the end result of the conversation before you start talking will help you decide exactly what you need to say.
What Do You Do?
Here's the moment to be clear and concise while describing what you do. The best place to start is with your name and job title. For example:
"Hi, I'm Erin Ollila. I'm a writer and content strategist."
Whatever you do, don't stop here. Most people feel like they're finished once they've announced their job title and redirect the conversation to ask what the other person does for work. It's not time for that. Your elevator pitch is far from complete.
Image attribution: Tom Woodward
How Do You Help People?
Continue your pitch with a sentence that explains precisely how you help the people who use your services. I'd continue by saying, "I help entrepreneurs gain a larger audience by utilizing SEO and strategic keywords to get their content to new eyes."
Then, wow them with an impact statement. It has to be related to the last few sentences you shared. I'd say, "In fact, just recently I helped two small business owners use blog content to jump to the first page of Google."
That wow factor sets you apart as an expert and lights a flame to make them consider that they, too, might need your services.
Herman agrees, "At the end of the day, you need to stand out. Your elevator pitch has to be memorable and unique while also explaining exactly what you do. Otherwise, you'll quickly be overlooked in a crowded marketplace."
Continue the Conversation
You're almost finished. The next step is to make sure you haven't lost the momentum you just created. It's time to ask a question that will involve your audience and make it a conversation, not just a monologue. Just be sure the question that you ask them relates to the pitch. Whatever you do, don't say something like, "How about you? What do you do?" On a similar note, avoid asking a yes-or-no question that could bring an abrupt end to the discussion. In this example, I'd say, "Tell me about how SEO plays into your organization's content strategy."
Then, when your elevator pitch develops into a full-blown conversation, make sure it ends with a strong call to action. Ask for their business card and see if you can reach out to let them know more about your services—or be a little vulnerable and ask directly if they'd like to work with you.
Are you ready to share your elevator pitch? Use the above formula and leave your pitch in the comments!

Featured image attribution: Steve Snodgrass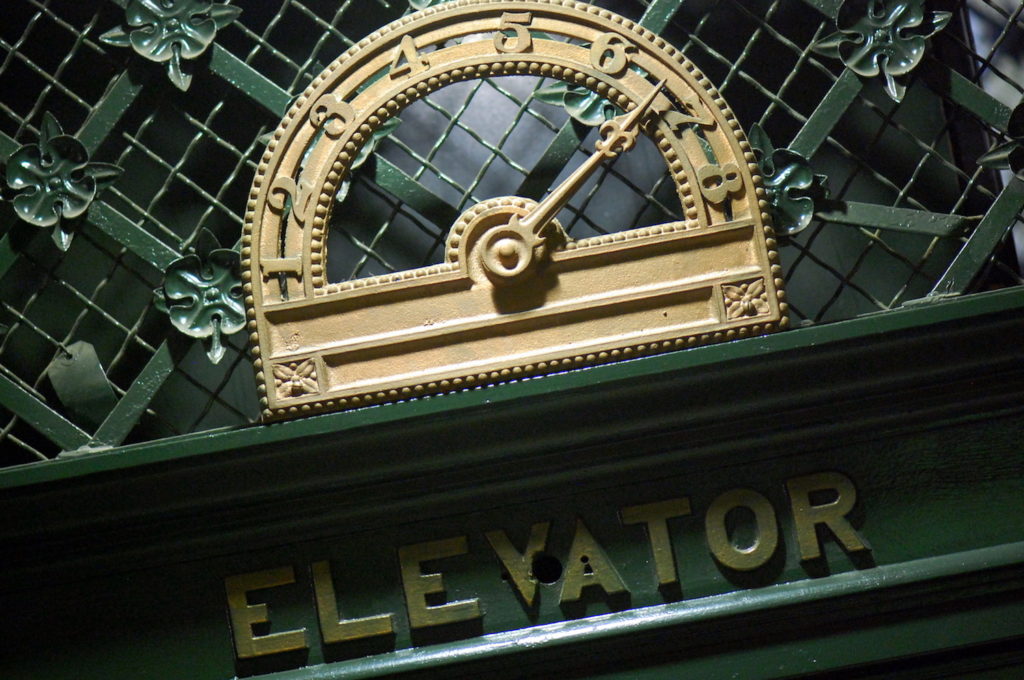 https://www.skyword.com/contentstandard/perfecting-elevator-pitch-freelancers/
https://www.skyword.com/contentstandard/perfecting-elevator-pitch-freelancers/
Erin Ollila