Content Strategy
Preparing Your Content Strategy for a Mobile-Only Future
By Lauren McMenemy on August 29, 2018
The cries of "mobile first" in marketing had barely calmed to white noise before the new resolution was put forth: mobile-only, they say, is the new way forward for digital marketers.
It's easy to see why: Deloitte predicts that in the next five years, penetration of smartphones among adults in developed countries will surpass 90 percent. Smartphone sales will reach 1.85 billion per year in the same period, equivalent to more than five million units sold per day. Plus, smartphone ownership among 55 to 75-year-olds in developed nations is expected to reach 85 percent by 2023. Furthermore, an increasing amount of consumers who own a smartphone do not use any other internet connection at home. Clearly, the mobile-only revolution is coming.
With ubiquitous smartphone usage comes not just massive marketing potential-from geotargeting to personalization-but also a need to shift strategic perspective. What works on desktop does not necessarily work on the smaller mobile screen, and a clunky mobile experience can drive people from your content. Only 9% of users will stay on a mobile site or app if it doesn't satisfy their needs.
While mobile is, at face value, a distribution channel or a campaign tactic, we as digital marketers should think of it as so much more. The mobile-only future is coming as smartphone penetration rises and m-commerce takes hold. Where our customers are purchasing, we need to be tailoring messaging.
"Mobile marketing doesn't necessarily mean launching a costly mobile app (in fact in 99% of cases it doesn't)," writes Gabriel Shaoolian in Forbes. "Mobile marketing isn't about flashy apps that no one uses or trendy technology that will fall out of fashion in a matter of months-it's about doing everything you can to be present on mobile when your users are, and meeting their needs whenever they encounter your brand in a mobile setting."
Tailoring Content to Perform for Mobile
For mobile-only marketing, we must consider not just a mobile-optimized site, but also mobile-optimized email, social channels, paid campaigns, and more. In everything we do as digital marketers, we must ask ourselves how our efforts translate to a mobile platform.
When it comes to your content hubs, make sure you're across the news of Accelerated Mobile Pages (AMP). The AMP carousel jumps ahead of all organic results in a Google mobile search, and as mobile audiences tend to prioritize the visual, anything you can do to highlight your content away from the organic SERPs is an advantage.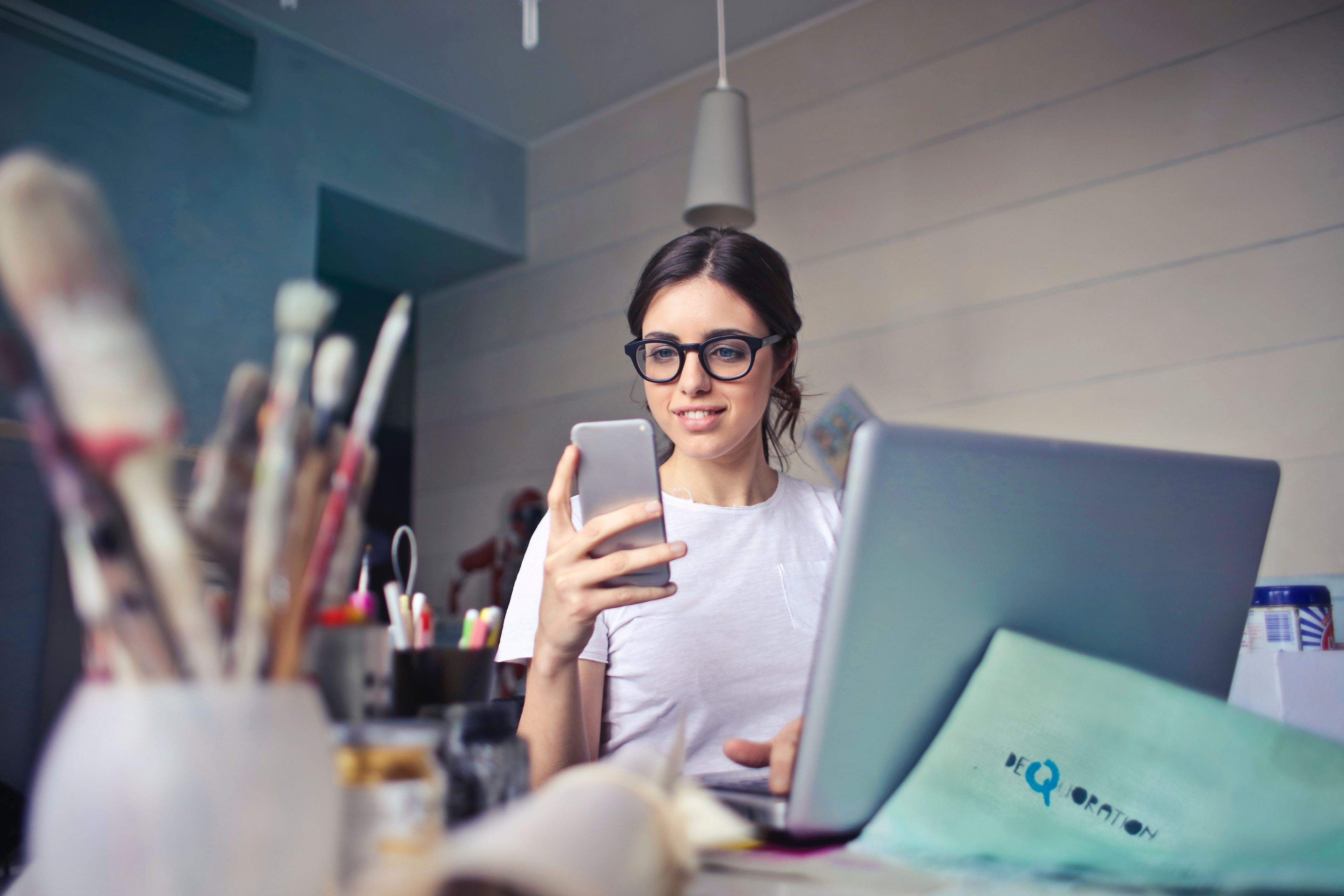 Image attribution: bruce mars
Also, consider context. There is usually a difference in user intent on desktop versus mobile-on mobile, people are more likely to be researching with open minds, but they're also likely looking for things they can do right now, from shops to visit to new experiences to explore.
Speaking of experiences, UX for mobile is very different to any other device. Where long chunks of text and story-based headlines might work well on a big screen, on mobile we need to keep those paragraphs and headlines taut. We need to highlight calls to action. We need to make sure our forms are easy to fill in using thumbs and fingers. We need to make our information easy to find.
Stephen Kraus, Chief of Insights for SimilarWeb, writes in MarTech Advisor: "Most consumers have multiple devices and still prefer to do certain activities on computers, so effective mobile marketing begins with understanding how people allocate activities to devices."
He cites SimilarWeb stats for the US that show traffic to the top 100 sites is 58% mobile but rises in "snackable" media categories such as sports and entertainment news (~70% mobile), and "vice" categories such a gambling and adult sites (80%+ mobile).
In contrast, he says, categories that skew relatively more desktop tend to be:
transaction-oriented (financial sites average 58% desktop)
research-heavy (science publications are 60% desktop)
binge-worthy (website traffic for Netflix and Hulu are 70-80% desktop)
As the mobile-only future looms large, though, many digital marketers are focusing increasing budget on video. Mobile video is clearly a top priority for Facebook: this month they rolled out a set of tools to help advertisers create video ads optimized for mobile environments.
The Focus on Video: How to Make It Work for Mobile
Cisco predicts video traffic will account for about 82 percent of all consumer internet traffic by 2021, and live internet video will account for 12 percent of traffic by 2021.
"Consumers spend around three hours per day on their mobiles, and check them on average 150 times a day. Most of this time is spent within apps-not hundreds of apps, but just a few, namely, Facebook, Instagram, Snapchat and YouTube," says Grant Munro, general manager at Shutterstock Custom in Marketing Tech News. Munro says mobile has been the biggest driver of the move from horizontal to vertical video formats.
"YouTube has been playing vertical videos full-screen since 2015, and Snapchat claimed vertical video ads on its platform were watched in full nine times more than horizontal video ads. Shooting vertical video is now key, but few brands are tapping into the vertical video format due to limited time and resources."
So the key to making video work for mobile? It doesn't need flashy gimmicks, 360 degree imagery, or huge budgets. The secret is to go vertical.
The BBC introduced a "videos of the day" vertical video section to its news app in 2016, and found a 30 percent increase in visitors watching video, and the number of videos viewed per user increased 20 percent. They also found those who watch vertical video typically visit the app three times more frequently than those who don't, according to Digiday.
If you want some inspiration about what vertical video can do, there's even a film festival dedicated to the format. The Vertical Film Festival's techniques for planning, shooting, editing, and playing vertical video aim to move past the "that's how we've always done it" mindset and harness the new possibilities offered by digital cameras.
What Promise Does New Technology Hold?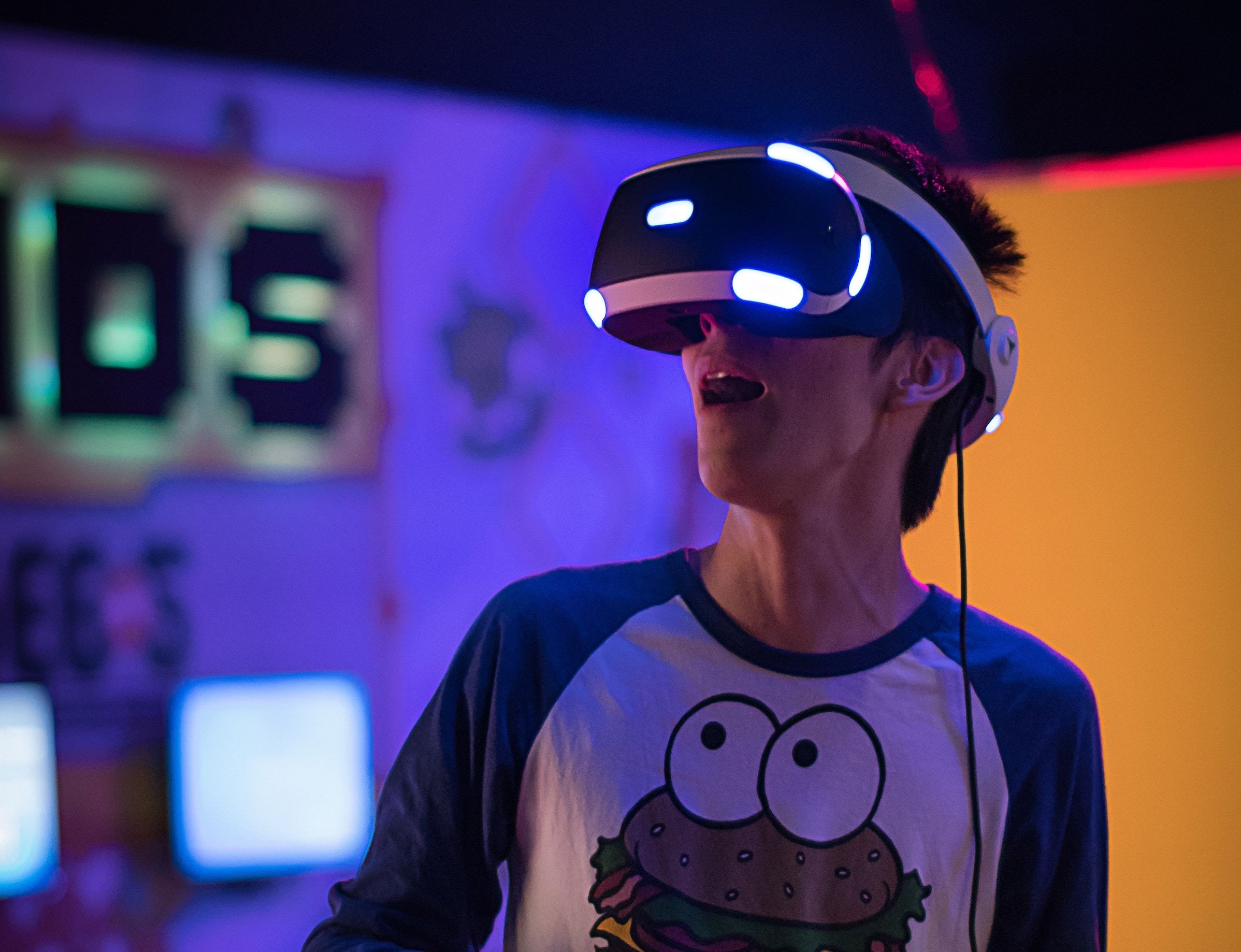 Image attribution: Uriel Soberanes
Deloitte's 2018 Digital Disruption Index, subtitled "from experimentation to transformation", surveyed executives about their interest in emerging technologies. They found that by 2020 42% of organizations hope to invest more in artificial intelligence; 40% in blockchain; 35% in IoT; and 32% in augmented (AR) or virtual reality (VR).
What holds real power for mobile-only marketing, though, is AR and VR. This is the stuff of sci-fi dreams: glasses that feed you messages when you look at an item; interactive real-time maps via camera lenses; the ability to experience something virtually before purchase. A fully immersive product experience with on-demand information. The epitome of right message, right time.
All the way back in 2014, Ikea let you place furniture in your home using augmented reality. Multiple car manufacturers have been playing around with AR for windscreens, projecting not just speed and directions, but also turning your screen into a browser. Then there's the retail fitting room's magic mirror concept-sample eye shadows, scan your body to see what fits best, or even have a personal style session at Neiman Marcus, where the mirrors remember what you've tried on and let you compare side-by-side or try in different colors.
Deloitte's predicts that over a billion smartphone users will create AR content at least once in 2018, with 300 million being monthly creators, and tens of millions making and sharing content weekly.
Understand the Mobile-Only Future So You Can Harness It
Your customers hold more computing power in their hands than ever before, which gives you the opportunity to drive sales, and hone messages to a degree that was unimaginable a decade earlier. So why aren't more digital marketers taking advantage of this new frontier?
That same Deloitte Digital study mentioned found that 38 percent of executives investing in three or more emerging technologies do not have a coherent digital strategy in place. Only 23 percent of executives believe their leadership team has a clear understanding of AI and how it will impact their end-to-end enterprise.
What's clear is that to really prepare your content strategy for a mobile-only future, you first need to understand what that future looks like. Educate yourself; read voraciously. You'll see mobile is not just another distribution channel-it's your opportunity to get closer with your audience by giving them a different way to consume your content.
It's also not something you should put in a silo. As with any distribution method or marketing tactic, mobile campaigns must resonate with your overall strategy. Make sure it ladders up to your goals and objectives for the year, and fits seamlessly with what you're doing on other channels. You don't want the customer experience on mobile to jar with the experience elsewhere.
If you want to optimize your marketing for the mobile-only future, here's what steps you should be taking:
Get those page load times down to an absolute minimum
Create AMP versions of your articles
Videos must be vertical
Customer experiences must be digitized
Content creation should be aligned with the wider strategy
And always, always remember the perils of the smaller screen
Harness that, though, and the mobile-only world of highly shareable, highly personal content marketing is your oyster.
For more stories like this, subscribe to the Content Standard newsletter.

Featured image attribution: Vladimir Kudinov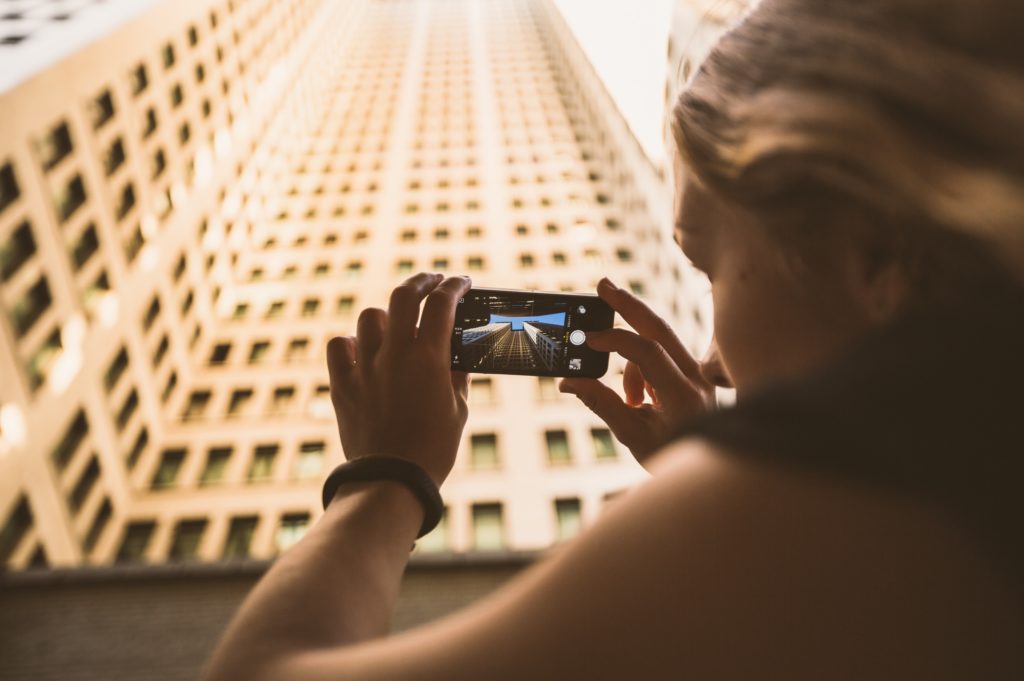 https://www.skyword.com/contentstandard/preparing-your-content-strategy-for-a-mobile-only-future/
https://www.skyword.com/contentstandard/preparing-your-content-strategy-for-a-mobile-only-future/
Lauren McMenemy