Communications
Press Play on Thought Leadership: How to Develop a Brand Podcast
By Bernie Smigel on July 16, 2019
A whole lot has changed since the birth of podcasts in 2003. Cellphones no longer flip. iTunes has met its maker. Dial-up internet seems like just another fever dream. The podcast has changed, too. From their humble beginnings in MP3 format, shared freely across the internet, the podcasts of today are mobile-friendly, branded, monetized, and definitely having a moment.
As of May, an estimated 51 percent of Americans have listened to a podcast, up from 44 percent in 2018. Today's marketers need to know how to develop a brand podcast not only to reach this wide and rapidly growing pool of consumers, but also to also take full advantage of this medium's incredible conversion opportunities.
Think of it this way: People tune into podcasts on their own accord. They already care about your brand and are invested in what you have to say. And more often than not, you're getting their full attention. Podcasts are the modern road trip soundtrack. They get people through their sweat sessions. Few marketing platforms let brands interact with consumers, uninterrupted and unfiltered, quite like podcasts.
So now that you've got their attention, what comes next? You already know how to create captivating content elsewhere, so recreating that magic in podcast form shouldn't be hard, right?
Of course, the key word there is "shouldn't." For those of us without a production background, the process of how to develop a brand podcast may appear intimidating, and many marketers simply don't know where to begin. Luckily, the equipment and software you'll need to produce a podcast are relatively easy to use, and with proper planning, these efforts are easy to integrate into your existing content strategy.
Are you ready to embark on your very first branded podcast? These five podcast marketing tips can help you seamlessly go from the planning stage, to production, and finally to pressing play.
1. Consult Your Content Strategy
First things first: As with any piece of content, you need to have a reason for creating a podcast. Throwing something out there "just because" will only cost you resources—and likely irk your followers.
Your podcast series should have a clear theme that connects with your overall content marketing initiatives. For example, if consumers look to your brand for strategies to better manage their finances, consider hosting a podcast series where accountants and credit gurus speak to this theme. Consumers could even submit questions they'd like to see answered in the series.
What you don't want to do is go completely left-field. Speak to the topics your brand is known for, and bring the same quality to these discussions as you would your full-fledged written content. Likely, you've already set out to be a thought leader in your particular industry. Keep this in mind when you're brainstorming. If you find that you don't have a clear and documented content strategy, let that be your starting point.
2. Plan Out Your Episodes
Following a typical format, you'll first want to designate one or two people—likely in a digital production or communications role—to serve as the main host(s) of your podcast. Then, similarly to how you'd brainstorm potential blog or article topics, set aside some time to lay all your podcast episode ideas on the table.
Consider hot topics and trends in your industry, but only if they seem like something your customer base would be interested in. Talk about any notable names you can get in for an interview. Pulling in other employees as guests on your podcast will add variety to your series as well. Also, you stand to earn credibility points when you recruit one of your employees in a specialized role to speak on a topic—hello, resident expert!
3. Invest in Proper Recording
Put down that smartphone! For a professional-sounding podcast, a recording microphone is a must. But that doesn't mean you need to invest in a new piece of equipment.
Recording studios provide an optimal podcast environment and already have all the equipment you'll need. Most allow you to rent a space by the hour, and some even provide equipment support—which you may want to dish out for, especially if it's your very first time navigating the podcast waters. Through Studiotime, you can browse different options in your area by price, making it easier than ever to find a location that meets your needs.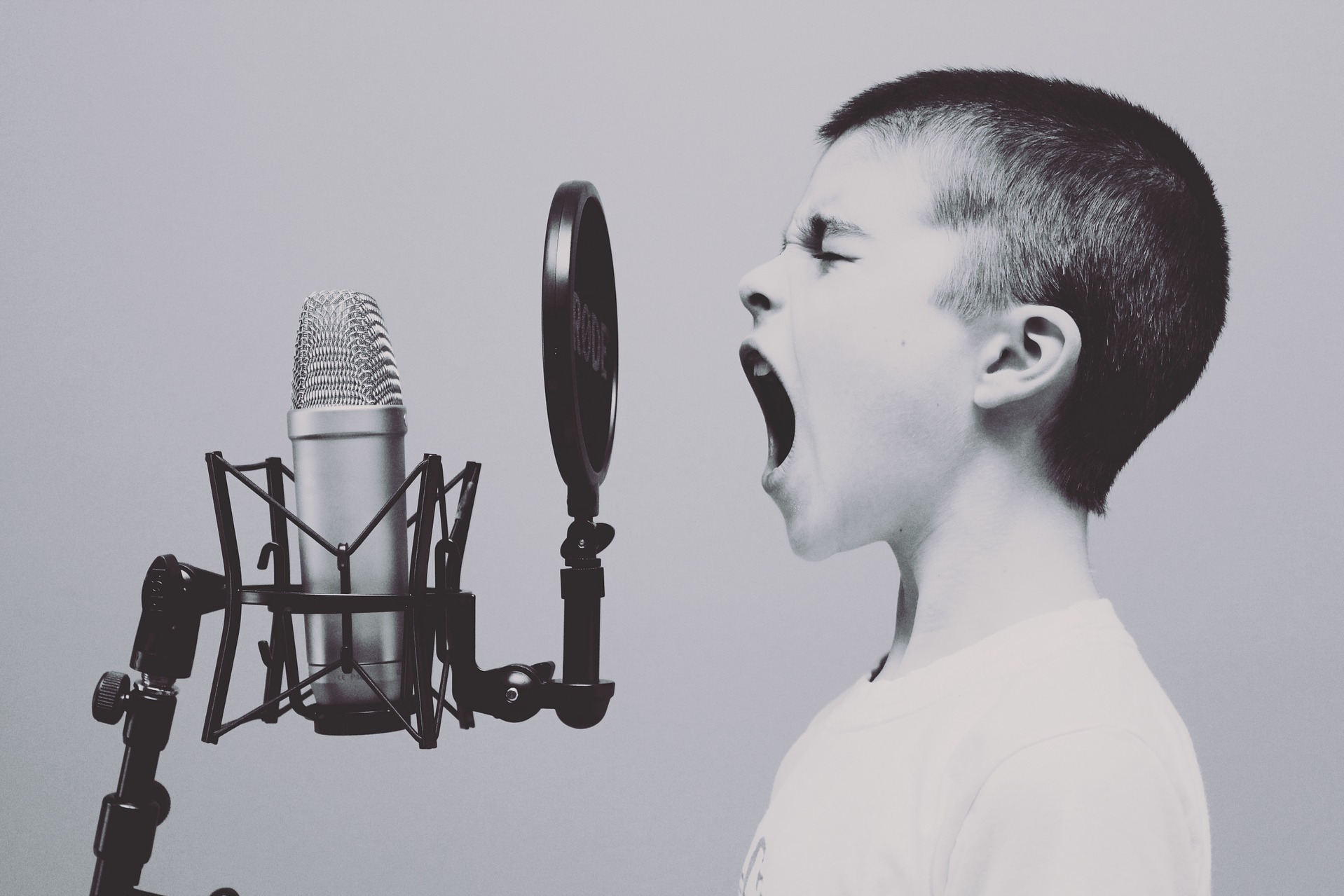 Image attribution: Pixabay
After you've become more comfortable and fully understand how to develop a brand podcast, you may want to start producing a greater volume of them. It may be more economical at that point to purchase your own microphone and set up a recording space in your office. There's no shortage of choices, and your budget will probably be the deciding factor as you peruse them, but the Rode Procaster is a widely praised audio recorder in the podcasting realm that you may want to add to your cart.
4. Edit Your Podcasts
Yes, you'll need software to edit the audio you've recorded—no one wants to hear all those "ums" that manage to sneak their way into your discussions.
Podcast producers refer to these programs as their digital audio workstation (DAW). Adobe Audition is an easy choice for companies that already subscribe to the Adobe Creative Suite. If you have experience with Adobe Premiere, you'll find a similar interface in Audition that allows you to make incredibly precise edits and adjustments to your audio and add music. Audacity is another popular choice, especially for beginners, as the interface can be slightly less intimidating than Audition.
Some podcasters choose Audacity if they aren't strictly loyal to the Adobe Creative Suite, but these two products—along with most professional DAWs—share similar functionality for editing audio.
5. Speak in Style
You now have everything you need to press record, but there's still one key component: choosing engaging speakers.
In the typical podcast format, you'd have two speakers participating in natural, engaging conversation. A podcast should never come off as rehearsed, but rather as being guided and centered around a main point. Having two designated hosts ensures that you can have a conversation, regardless of whether or not you have a guest aboard—and the greater chemistry they have, the better! Alternatively, you can have one regular host, alternating the second speaker with guests from your company or the outside world.
Remember to enter each episode with enthusiasm. Don't let yourself sound robotic, no matter how tired you are—bring energy into each and every episode and speak passionately about the subject matter. Utilizing your voice in a dynamic, engaging way is a unique skill that's worth practicing before recording a podcast.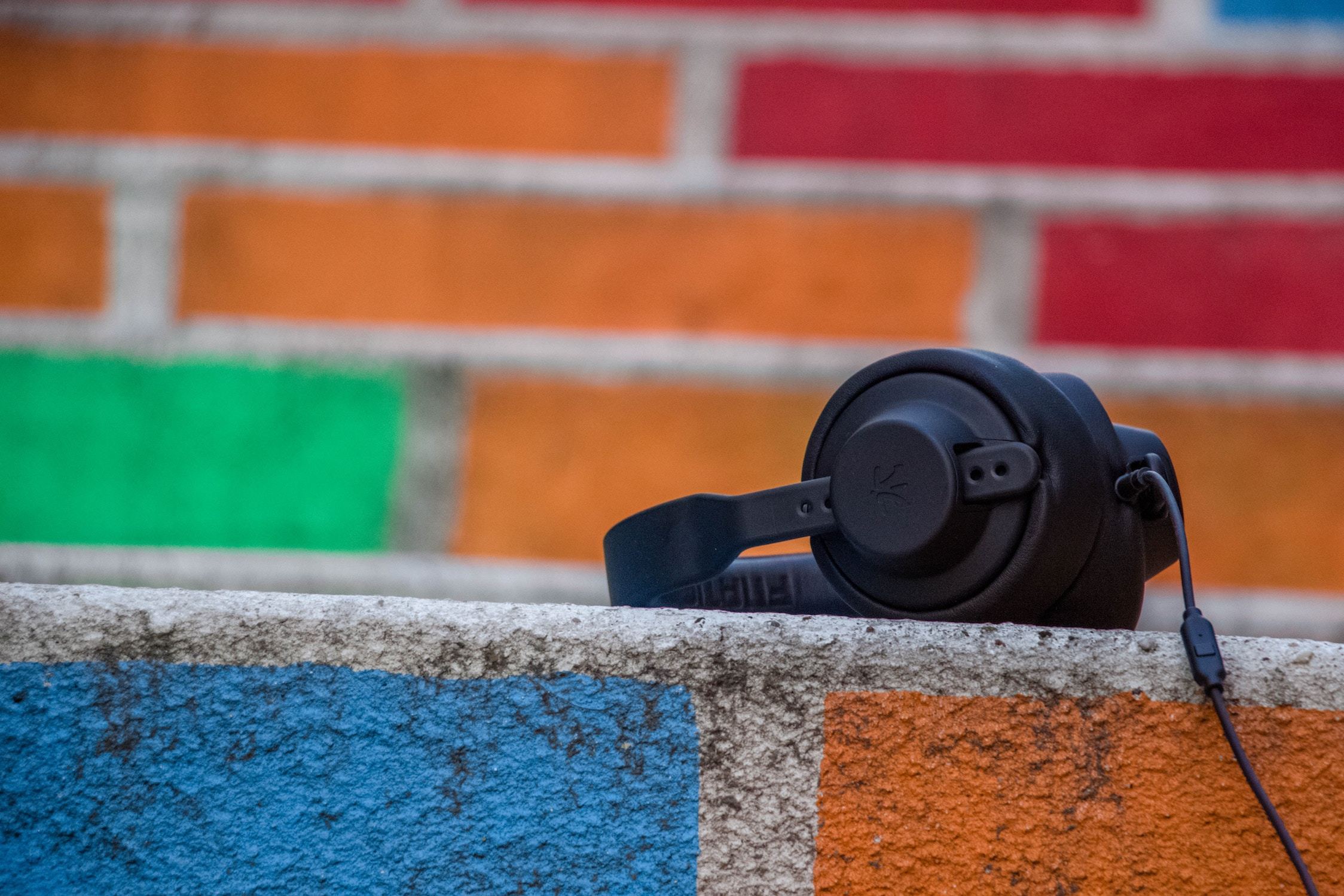 Image attribution: Matthieu A on Unsplash
As a content marketer, you're already familiar with speaking to your audience in the form of blog posts, white papers, email newsletters, and much more. Adding podcasts into the mix just takes a little technical training, planning, process development—and of course, shaking off that stage fright.
Remember, learning how to develop a brand podcast is an ongoing process. Keeping on top of trends is a marketer's lifeblood, and the arena of podcasting is no exception. Whoever you've tasked with podcast production—be it a digital producer, a communications specialist, or otherwise—also holds the responsibility of staying tuned in to digital trends. Consider subscribing to a podcasting blog, as there's always more to learn.
By having a clear and concise plan from the get-go and continuing to hone your craft over time, you'll be all set to attain podcast perfection. Now, all you have to do is press record.
For more stories like this, subscribe to the Content Standard newsletter.
Featured image attribution: Daniel Friesenecker on Pixabay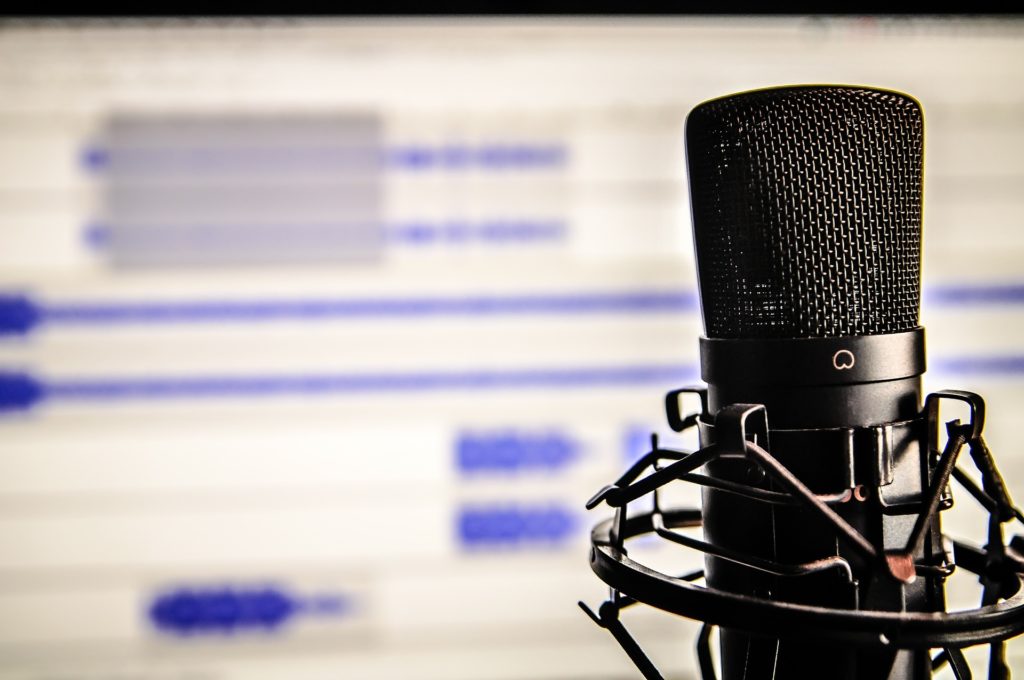 https://www.skyword.com/contentstandard/press-play-on-thought-leadership-how-to-develop-a-brand-podcast/
https://www.skyword.com/contentstandard/press-play-on-thought-leadership-how-to-develop-a-brand-podcast/
Bernie Smigel