Content Strategy
Run It Like a Newsroom: Turning Content Strategy Into a Slick Operation
By Lauren McMenemy on August 29, 2017
It's no coincidence that the J-word has been creeping into marketing in recent years: Your content strategy can and should learn from traditional journalism and newsroom processes, such as the use of an editorial board, if you want to truly differentiate your brand with great quality content. After all, newspapers have been doing it for generations.
Newsrooms have got creating quality content en masse down to a fine art because it's their raison d'être. They know that to really get people reading, their content needs to be audience-centric, prolific, and agile. They need to be flexible and adaptable, with multiple fingers on the pulse and the ability to jump at a breaking story to remain at the top of their game.
Even if we've never set foot in one, we all have an idea of what a newsroom does and what it looks like, even if those ideas were gleaned from Lois Lane's work on the Daily Planet or Peter Parker's Daily Bugle adventures. But what do you know about how newsrooms run? You'll have heard of the editor-in your mind, it's likely a grumpy old man who shouts into his phone a lot. You'll know about the hard-nosed writers out for a scoop, and the cynicism that runs rife around the water cooler. This sounds about as far removed from your marketing team as you can get, right?
Turn off that bias. Get rid of those comic book fantasies. It doesn't have to be that way-and the way a newsroom really works can teach you a lot about successful content strategy.
Run It Like a Newsroom
As a "brand journalist," I've been working with companies large and small for many years, advising on the best ways to get messaging across to the right people in the right place at the right time. And the biggest piece of advice I give them-that thing I emphasize more than anything-is they should run it all like a newsroom. Daily editorial check-ins, overarching editorial boards, keeping content calendars, and adhering to journalistic principles can all raise your strategy from basic to brilliant.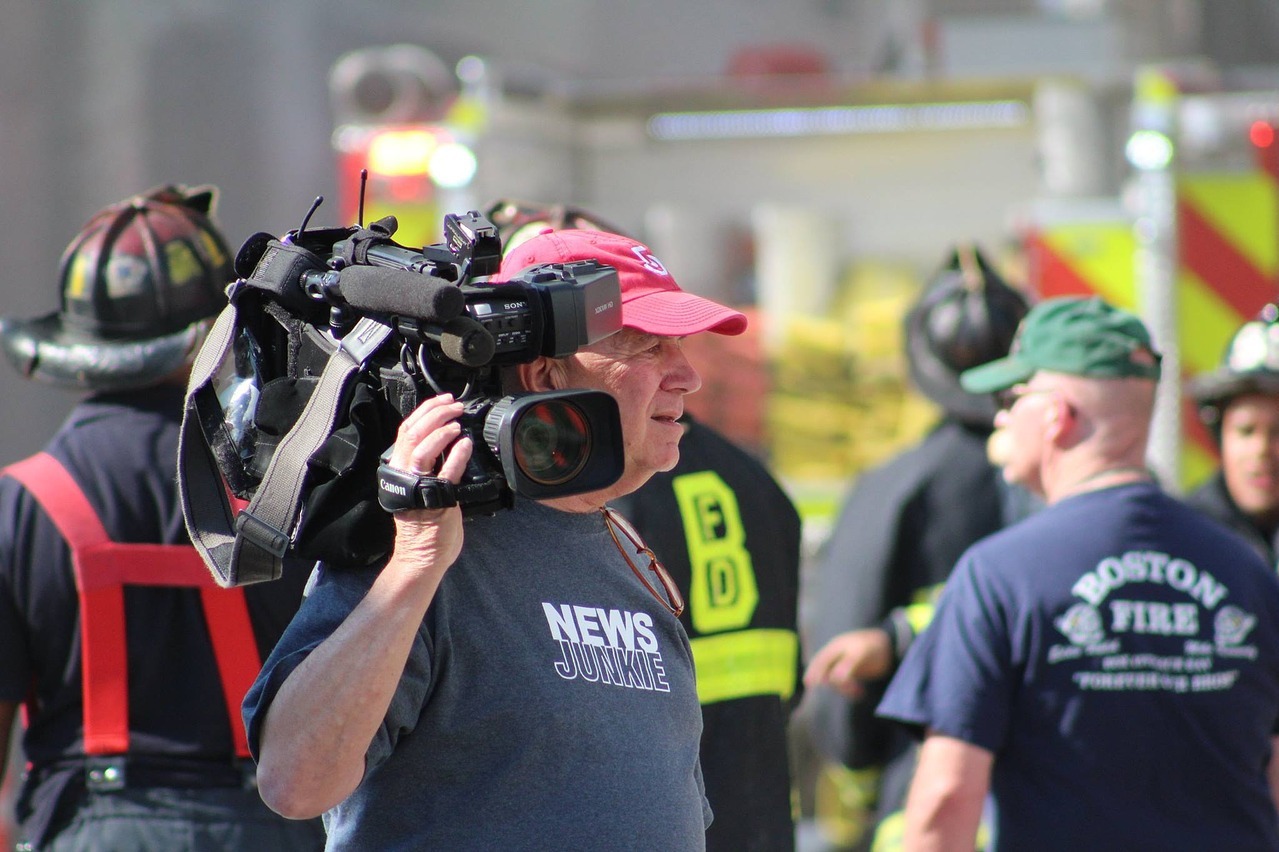 Image attribution: Jennifer Paquette
"Newsrooms and news organizations influence opinion because they are the first ones to inform us of new events and, importantly, readers rely on them to interpret and explain those events," says John Miller for the Content Marketing Institute. "When a brand journalist does this reliably, audiences come to believe in them and place their trust in them. And that is precisely the goal of your content strategy to build trust with the audience."
Copywriters and marketers are used to focusing on their one cog in the wheel; newsrooms teach journalists that to create strong editorial content, they must research, think through, and present content in a consistent manner. Newsroom processes were created to ensure good quality content, created quickly, written with accuracy, with facts and quotes attributed to multiple sources, and checked and proofread by someone outside the creation process. But before you even get to content creation, there are things to learn from how a newsroom conducts its ideation, its scheduling, and its operations.
"Let's take a step back in time and revisit the glory days of traditional journalism," says Stefanie Neyland. "The newsroom was a venerated place that never slept or missed a beat. Its inhabitants were typecast as being overworked (and underpaid) purveyors of truth dedicated to one common goal: to interpret the latest happenings around the world through stories.
"The best journalists were those who took an audience-centric approach and whose main focus was building trust. The best modern day content marketing teams have much the same modus operandi and function a lot like the romanticized newsrooms of yesteryear."
The Keys to a Strong Newsroom
Running it "like a newsroom" needn't be time-consuming, resource-intensive, nor expensive; it's just a matter of establishing a little process around your content creation and publishing. The keys to a strong newsroom are fluidity and collaboration; these are things any good marketing department will already be adept at. But let's throw a few other things on the fire:
You need to be transparent, both in strategy and between departments; silos kill great content.
You need to set common goals; this is Content Marketing 101.
You need to establish processes; be aware of where your content sits in the sales funnel and how it supports the company's goals.
You need to keep all lines of communication open, and talk regularly-preferably face to face, but on a channel like Slack if that's not possible.
You need to all be singing from the same hymn sheet-and that hymn sheet's name is the editorial or content calendar.
You must have a clear leader; if silos kill great content, then confused ownership is the final nail in the coffin.
The Roles to Play
Good newsrooms designate work to people with clear roles, and regardless of the size of your team, this is something you can replicate. You want to avoid having a "review by committee" approach to every piece of content-especially if you want to be publishing with regular frequency. One person should be in charge of publishing, and they should have final say on all decisions.
The editor-in-chief: They are in charge of strategy and direction. They get final say on all matters and are ultimately responsible for the success of the content.
Section editors: Also known as topic editors, these are the experts who rule one specific area of the publication. The editor-in-chief delegates to them for topic generation, usually. They also deal with contributors and run day-to-day operations. In smaller teams, this role will usually also be handled by the editor-in-chief.
Contributors / authors: The people who create the content. They're likely to be mainly in-house contributors, but could include influencers or outside experts.
Approvers: The people who check the content for accuracy and risk; likely to be subject matter experts and legal or compliance teams.
And, if you've got a big team, you may also have:
Copy editor / proofreader: The checker, a crucial role: someone who goes over content with a fine-tooth comb and ensures no mistakes are made. This person is your grammar nerd.
Production manager: Particularly useful for big teams and those with a high content cadence, this person acts as project manager, keeping everyone on top of deadlines and working to stop bottlenecks.
You could add in roles like designer, data analyst, and community manager, but these are often handled by external agencies when it comes to brand journalism. If you have budget and resources to bring these roles in-house, that's brilliant; your brand newsroom will run that much more efficiently and effectively if everyone collaborates daily.
One Board to Rule Them All
Now that you have your roles established, you'll want to create an editorial board. This is the group of senior stakeholders that you need to bring on the journey: people like the CMO, the head of sales, head of PR, and head of social. Every function that is involved in content creation and distribution should be represented, including product development and campaign marketing. These are the people who know what's coming in terms of business strategy, who know what customers are talking about and looking for, and who can ultimately help you with ideation.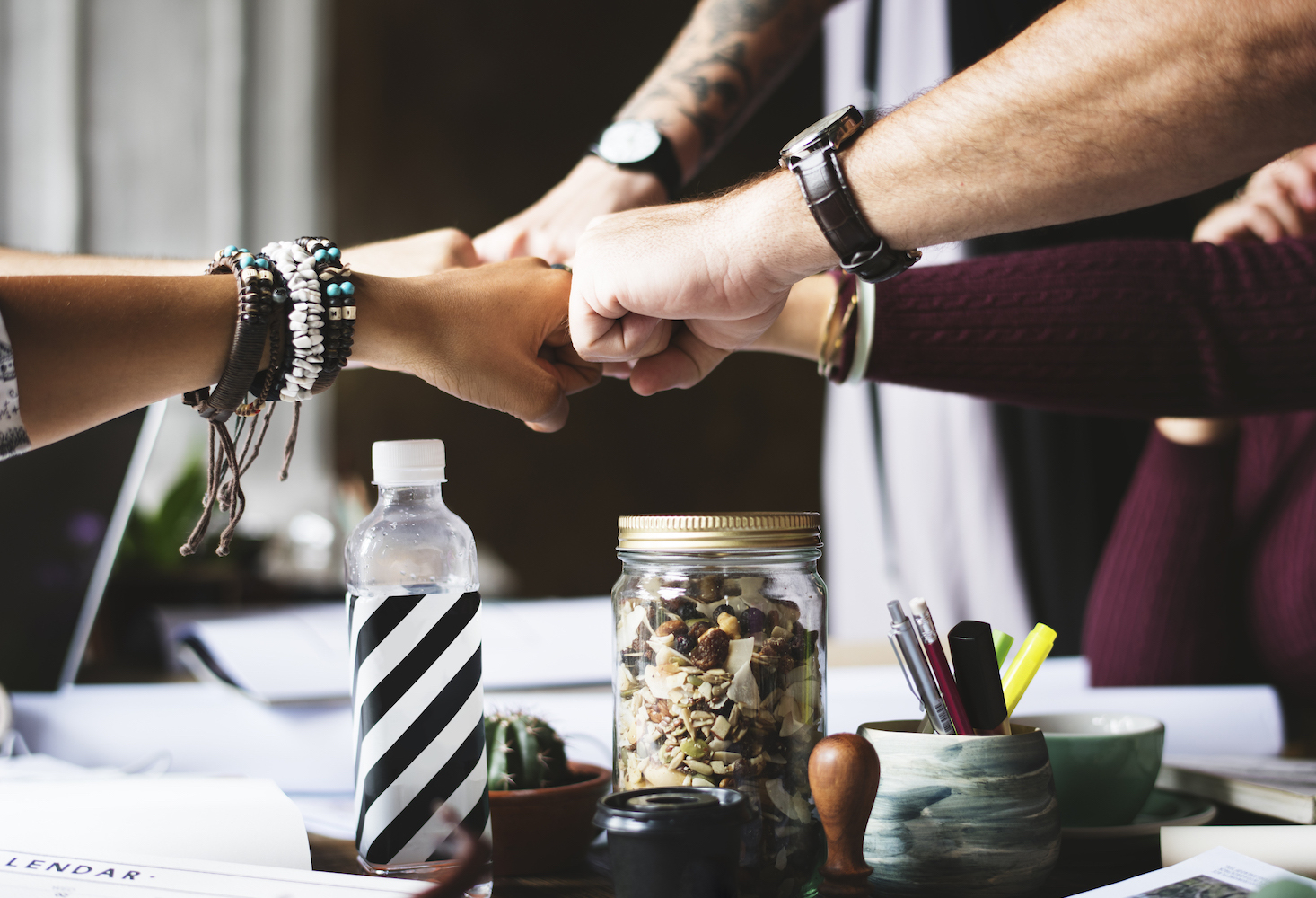 "Editorial boards are an age-old tradition at newspapers," says Michelle Calcote King. "Back when traditional media wielded more influence, these groups held enormous power, dictating the tone and direction of a publication's editorial policy and its stand on various community issues and political races. [They] still serve an important role in critically analyzing important issues and the newspaper's approach to them, as well as providing a formal avenue for the community to influence editorial direction."
You want this group to meet regularly, but not to be involved in the day-to-day operations of your brand newsroom-if they need approval of everything, nothing will ever get done. Instead, set a meeting perhaps bi-monthly or quarterly, and treat it as a review of your content program. Share with these stakeholders your successes-and your failures-and walk them through the analytics. Have debates about why things may or may not have worked.
But, most importantly, look to the future. The people around this table are the ones who know where the business is going, so they can inform your content creation. Is there a new product coming, or an improvement? Is a new campaign planned that will be generating a lot of views? Is there a trending topic in the media that the company needs to have a view on? At the end of the day, your brand newsroom is not just there to produce content for a blog but it's also there to increase awareness of the company and set it up as a trusted expert. Your board must play to that.
"Editorial boards are a great way of getting team buy-in and reducing content waste, because both sales and marketing have a hand in creating content," says Emily King. "An editorial board is a way to have a governance process in place to make sure content is happening and that it is the right content.
"With an editorial board you can:
Generate content ideas
Decide on content that fits the brand and audience's needs
Make sure content fits your brand's themes
Check that all of your audience personas are having content tailored to them
Get content approved quickly and smoothly
Stops random acts of content
Review content that is and isn't working."
Meetings, Meetings to Improve Productivity?
It seems contradictory, but meeting regularly will actually improve the efficiency and productivity of your brand newsroom-as long as you keep them slick and focused. In addition to your editorial board, consider:
A daily check-in with all writers, where you quickly run through any blockers or red flags, and discuss any trending conversations you should get involved with; try to involve your social, SEO, and PR teams with this as they will have valuable insights
A weekly editorial meeting with all writers and editors, where you discuss the coming week's content, make sure all is on track, and move the calendar around as needed
A monthly editorial meeting, again with all writers and editors, and including social, SEO, and PR teams, where you plan the coming thirty to sixty days of content, and do some future-gazing for content ideas
None of this will work if you haven't established two things: your editorial calendar, and your creation workflow. Much has been written on both, and they can be a pain if not handled well; suffice it to say, it's the reason software like the Skyword platform exists.
A calendar is exactly that: a list, day by day, of what you're publishing and who's responsible. The calendar should at least show: content ideas and how they fit to themes and personas; status of action; who is writing the content; what format it is being written for; deadline for completion; and target publishing date. All of this is owned by your editors-and yes, you need editors. This is non-negotiable in today's content marketing world.
"A strong content marketing editor can help fine tune your company's voice and actuate your communication goals. The publish-or-perish mandate of the content marketing age demands that you adopt a consistent and credible voice," says Molly Dee Anderson. "A lot of thought goes into an editorial workflow. It starts with a publishing objective, an organizational voice, and thorough style guidelines-and it ends with a proof pass that makes sure readers don't stumble over typos or punctuation oddities. Good writing is practically invisible: The reader is so engaged that he doesn't realize he's reading to the end. Editors ensure the audience doesn't abandon a document because of awkward constructions. Well-produced and consistently edited content marketing deliverables demonstrate authority and credibility in subtle and powerful ways."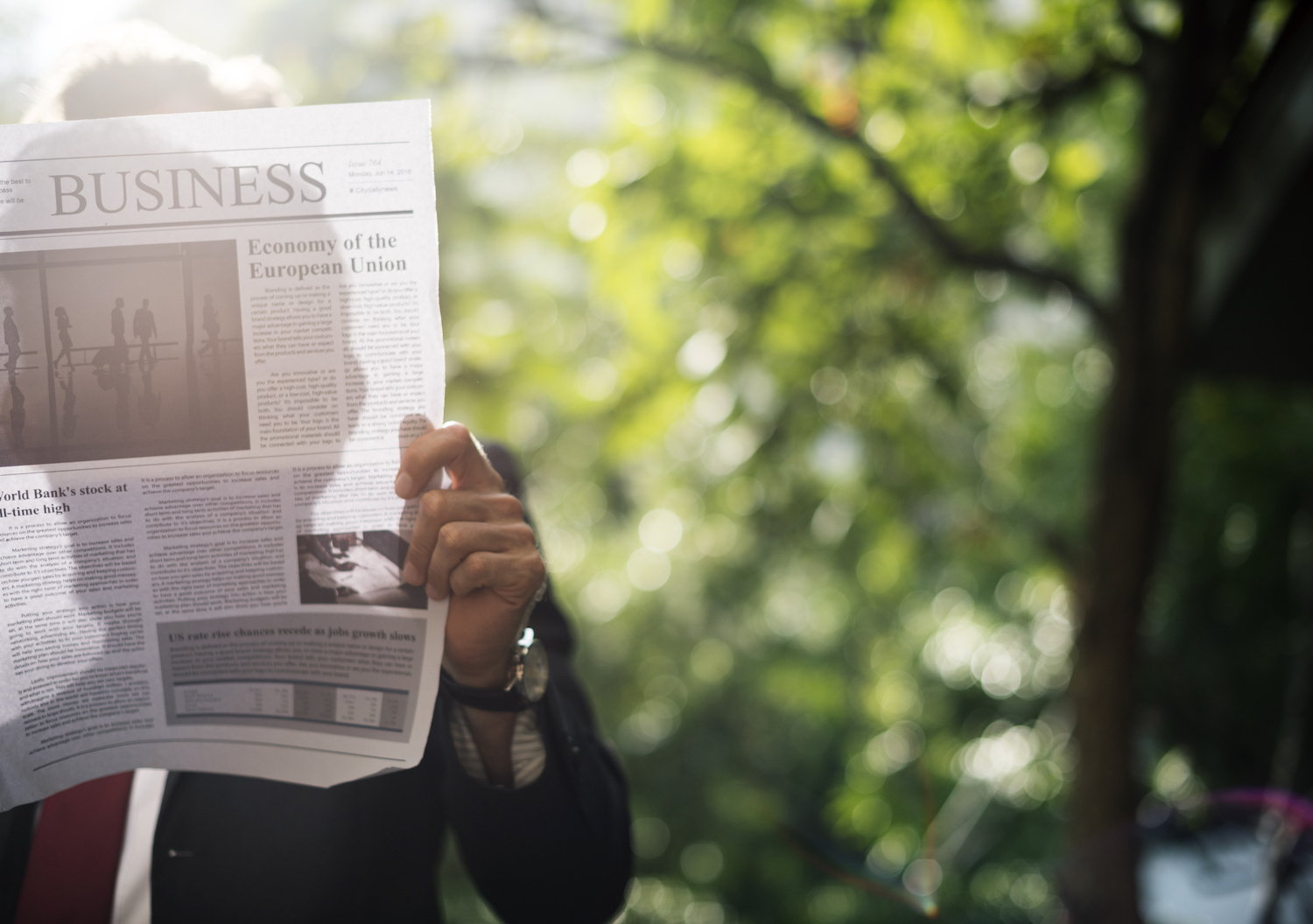 What Else?
They get out into the world. They don't sit behind a desk, researching the Internet. They talk to people. They learn. They experience. It makes their writing so much more authoritative if they've actually seen what they're writing about.
Likewise, journalists are in touch with what's going on. They obsessively follow the news, social media, important conversations. As John Miller says: "Newsroom employees are very aware of what is happening in the world; arriving at work ignorant of the day's big story is a surefire way to fall behind your competitors. Your content team must have an obsession for keeping up with the latest news, as well as the ability to quickly discern what it means for you and your customers. That means being plugged in to social media, devouring relevant news reports, and having a working knowledge of the latest tools and technologies being used in your industry."
But at its root, a journalist is someone who can convey a story in the simplest terms; answer five questions about your topic, and you're almost there: tackle the who, what, why, when, where, and how as quickly and succinctly as possible.
An Efficient Way to Produce Content
Keith MacKenzie had some sage advice in this very publication last year: "You, the content marketer, can do a lot with limited resources to stay relevant-and make a big splash-in a competitive marketing industry projected to see overall spend exceeding $600 billion in 2017."
We're all in business, after all, and business comes down to the bottom line; while brands such as Microsoft, GE, and American Express gain kudos for their content strategy, they know deep down they exist to drive sales. Running an all-singing, all-dancing, multifaceted, multitalented, all in-house marketing team can be expensive; looking at your content creation through a brand newsroom lens makes production more efficient, more targeted, and more democratic.
Besides, as a term, "brand journalist" is just so much more sexy than "content marketer," don't you think?
For more stories like this, subscribe to the Content Standard newsletter.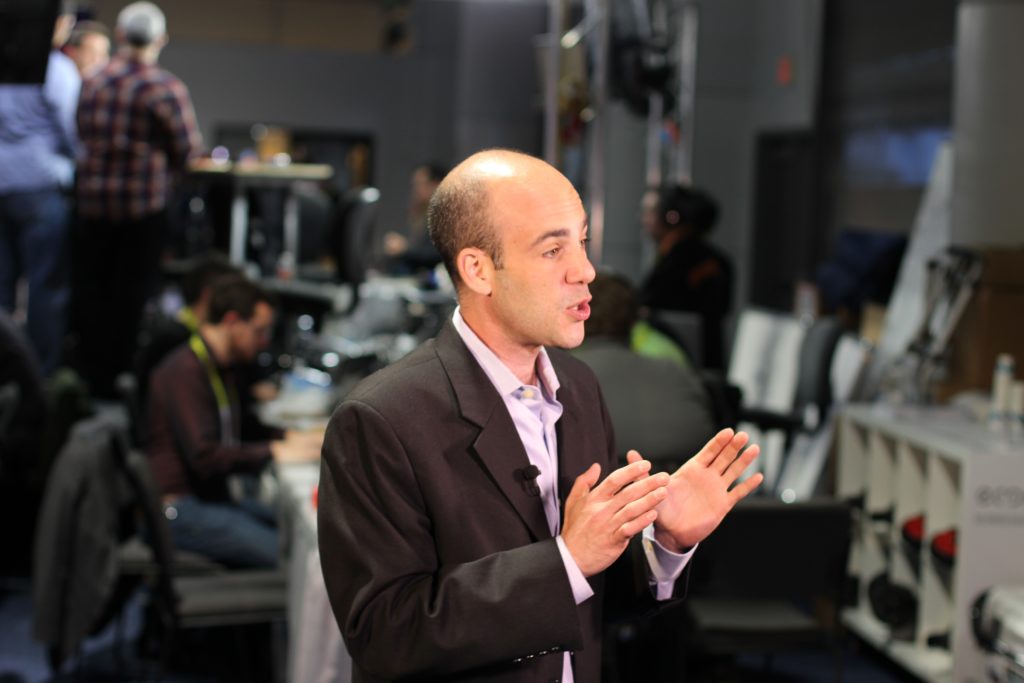 https://www.skyword.com/contentstandard/run-like-newsroom-turning-content-strategy-slick-operation/
https://www.skyword.com/contentstandard/run-like-newsroom-turning-content-strategy-slick-operation/
Lauren McMenemy