Content Strategy
Snack On: How to Drive Lead Conversions with Snackable Content
By Bernie Smigel on August 20, 2020
Generating lead conversions keeps getting tougher and tougher. The likely culprit for this? Dwindling user attention. According to a consumer insights study by Microsoft, the human attention span was down to eight seconds in 2015, which is just below the goldfish attention span of nine seconds. No wonder it's so hard to hold on to audiences' attention.
But what does this mean for marketers trying to cook up a fresh content strategy? It goes back to the marketing conversion funnel. The closer a user is to the top of the funnel—e.g., the brand awareness phase—the shorter of an attention span they'll have for you. On the other hand, if someone is already developing a deep trust in your brand, and they're on the verge of investing in your product or service, then a heavy-duty content asset such as a white paper might be just what they're looking for.
The vast majority of users will fall into that goldfish-attention range though. They're tapping and clicking through an endless feed of content from friends and brands alike. They're not ready for the main course of your content just yet, but there's something else you can serve that they'll eat right up: snackable content.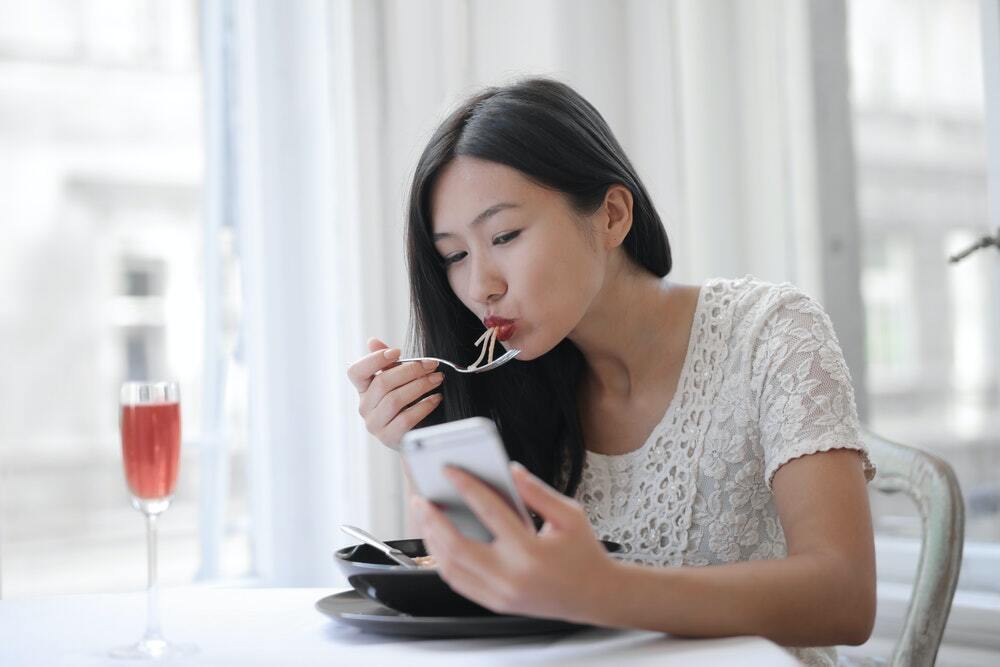 Image attribution: Andrea Piacquadio on Pexels.
Snackable content is bits and pieces of copy and visuals that are innately easy for audiences to consume and share. It's become a bit of an industry buzzword, but a snackable content strategy can help you score quick and big wins for your brand. Chiefly, it allows you to engage your audience while efficiently repurposing larger content assets into bite-sized pieces that deliver added value.
Whether it's giving your audience a quick tip, an insight that hits their pain point on the nose, or even just a chuckle as they scroll through their feeds, snackable content marketing doesn't go stale. Fill up on these tips to get moving on a snackable content strategy that's sure to satiate your audience.
Highlight Data in Micro Infographics
One of the reasons why infographics are considered engaging is because they deliver useful information quickly in a visual format. You can break down your existing infographics into snackable content by making each statistic or data point the basis of a new graphic.
One captivating visual and data point is enough to grab someone's attention and stop their scrolling in its tracks. Simply pick a data point, and then you've got the framework for a stand-alone micro infographic. Give it a visual tweak so it can stand on its own, tie it with a caption, and it's ready for your social media content calendar.
Pro tip: Each piece of effective snackable content follows a hard and fast rule: It sticks to a single thought or idea. It's tempting to express all of your collective research in a micro infographic, as you might do in a larger infographic, but focus instead on a single idea. This way, you'll produce a snappier product and be able to generate more graphics from the same set of insights.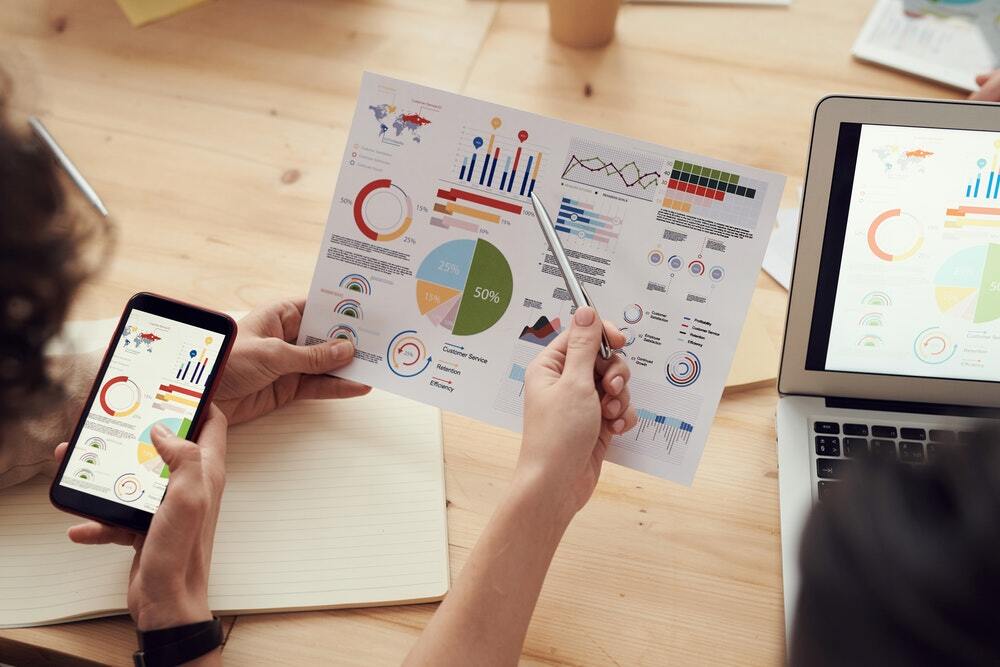 Image attribution: fauxels on Pexels.

Support Content with Social Graphics
Proud of those fancy graphs and pie charts your team put together for your market research report? Make this the data that keeps on giving by turning each and every visual into a new graphic for social media.
Hinting at your industry expertise is at the core of lead generation. Create social posts that tease the helpful insights from your research. Each one of them—hopefully!—will intrigue your audience enough that they download your report and become a sales qualified lead.
Pro tip: This also gives you the opportunity to promote a larger content asset for weeks and months. On your content calendar, space out snackable pieces by the larger assets they're based on (about one a week should do just fine) to resurface the subject regularly and avoid coming across as pushy.
Compile Seconds-Long Video Clips
Video isn't showing any signs of stepping down from its content marketing throne. It remains the best-performing content type in 2020, according to research by Wyzowl. And when you make your video content snackable, you gain a major potential driver of lead conversions.
You may have existing promotional videos and case studies that run two to five minutes long. While these are considered short-form videos, they're still far too lengthy for a casual view. Make them snackable by trimming them down to 30-second clips. Take a good sound bite and some visually attractive shots to create engaging bits that reflect your greater message.
Just because these videos are short doesn't mean you should skimp on your production efforts. Because of video's consistent popularity and likelihood to generate a lot of impressions and shares on social, be thoughtful about the messages you highlight in your snackable clips. Also, test for quality and ensure your clips are free of visual or audio mishaps.
Pro tip: Remember how the average attention span is eight seconds? Take note that the first eight seconds of your video are the most important, whether your clip is 15 seconds or 30 seconds. Use those first valuable seconds to capture users' attention with an attractive shot, powerful message, or dose of humor.
Keep a Living List of Snappy One-Liners
Say you and your team members just spent countless hours writing, editing, giving and receiving feedback, rewriting, polishing, and proofing that white paper or research report to finally reach that glorious day of publishing. Then, you devote several more weeks to promoting it, but it still loses traction as you publish more content. Heartbreaking, isn't it?
You can get more out of all that spent time by bringing headlines, captions, and paragraph introductions from the asset to the rest of your content sphere, be it social media, email marketing, blog post titles, a video script, information architecture on your website, or something else entirely. It can even benefit your overall snackable content strategy because you're bound to have a much fuller supply of content in need of compelling titles and captions.
Pro tip: Don't feel pressured to give your copy a home right away. You can save your favorites in a Google Doc or Sheet for later use. You never know when future content will be in need of punchy, powerful phrases that your team has already put together. Sometimes, a few powerful words can even inspire multi-channel campaigns and marketing objectives.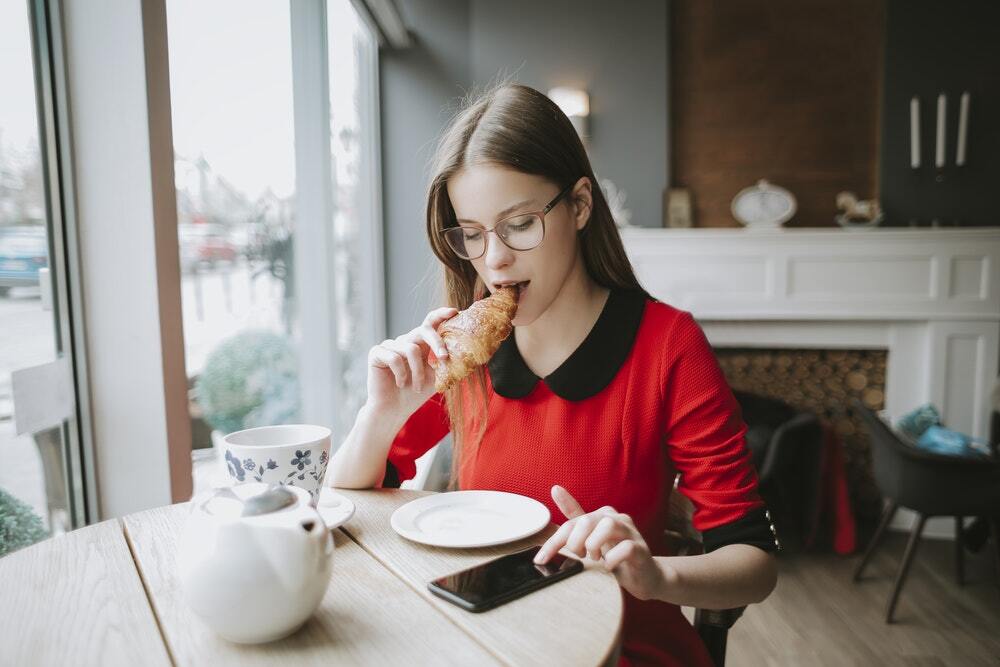 Image attribution: Andrea Piacquadio on Pexels.
When it comes to generating lead conversions, remember: Less is more. A good marketer keeps their audience in mind and delivers the content they want to see. Simply relaying the information your brand wants to get out just won't satisfy today's audiences. And when you create snappy content for your audience to snack on, you'll be able to keep them engaged for the long haul.
For more stories like this, subscribe to the Content Standard newsletter.
Featured image attribution: Andrea Piacquadio from Pexels.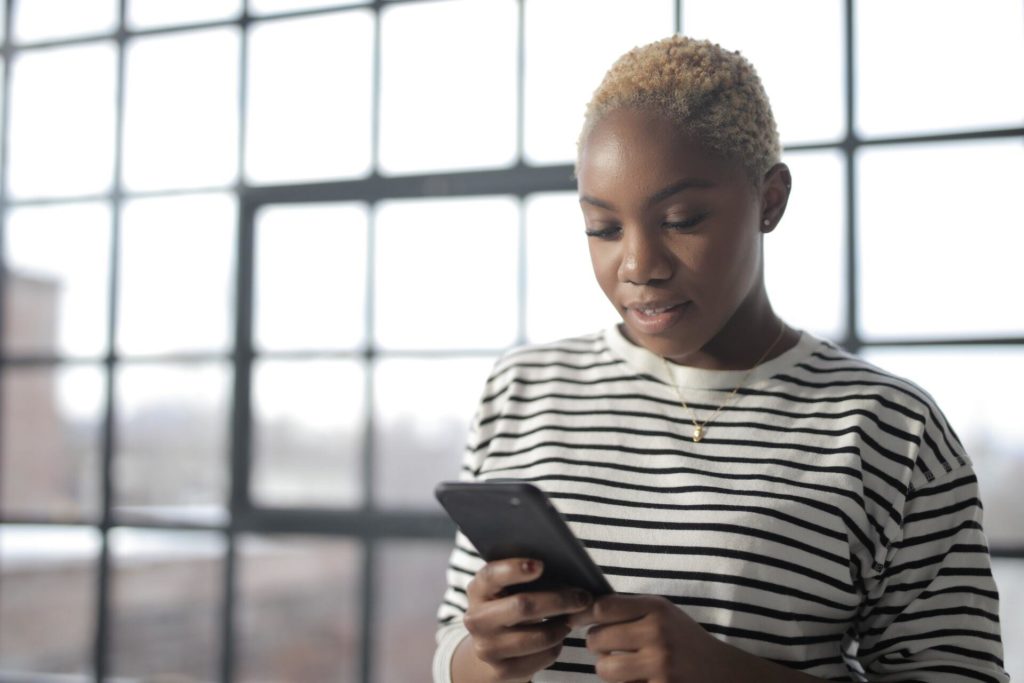 https://www.skyword.com/contentstandard/snack-on-how-to-drive-lead-conversions-with-snackable-content/
https://www.skyword.com/contentstandard/snack-on-how-to-drive-lead-conversions-with-snackable-content/
Bernie Smigel