Content Strategy
The 4 Leading Digital CX Trends of 2022
By Rose de Fremery on January 18, 2022
Customer experience (CX) best practices are no longer simply nice to have—they're an essential element of marketing success. CX technologies and trends are rapidly advancing, and although that is part of their strength, the quick evolution can also complicate the task of navigating CX trends and determining which ones are best suited to your brand.
To help cut through the noise and home in on the CX practices that offer the greatest promise of return, here are the top four digital CX trends worth getting to know better.
1. Personalized Content
Now more than ever, customers carefully evaluate the brands they choose to do business with. Having experimented with new ways of shopping and engaging with companies during the COVID-19 pandemic, they've seen what an exceptional CX looks like—and many are unwilling to accept anything less. Personalization offers a powerful way to connect with your audience on their terms, acknowledge their unique preferences, and recognize that the customer journey is no longer linear.
According to the 2021 State of Personalization Report, 75 percent of business leaders say personalization is now table stakes for digital experiences. Meanwhile, more than half of customers say that personalization improves the customer experience. Consider the return on investment, as well: Businesses that invest in personalization are driving increased revenue compared with those that don't. Sixty percent of customers say they will become repeat buyers after a personalized experience with a retailer. This figure stood at just 44 percent in 2017, indicating just how much customers have come to value personalization in the past few years.
Even brands that think they're already doing a good job with personalization would do well to confirm that they're actually delivering on customers' expectations in this environment. While 85 percent of businesses say they are providing personalized experiences to customers, just 60 percent of customers agree with that assessment.
Bridging this gap is easier said than done. From a content perspective, personalization technology requires you to create content at scale, modularize all of that content, ensure that it is tagged with the appropriate metadata, and have all the necessary integrations set up in advance. You must also navigate a learning curve as you become proficient in personalization practices and technology.
The best way to start personalizing your brand's content is by defining a clear personalization strategy rather than making decisions ad hoc or on a case-by-case basis. For this, you must identify the personalization triggers that are right for your brand, taking into consideration when and how your customers can most benefit from tailored, helpful information. From there, it will be far easier to make strategically sound decisions—not only about the content you serve up but also about the digital CX technology that delivers it.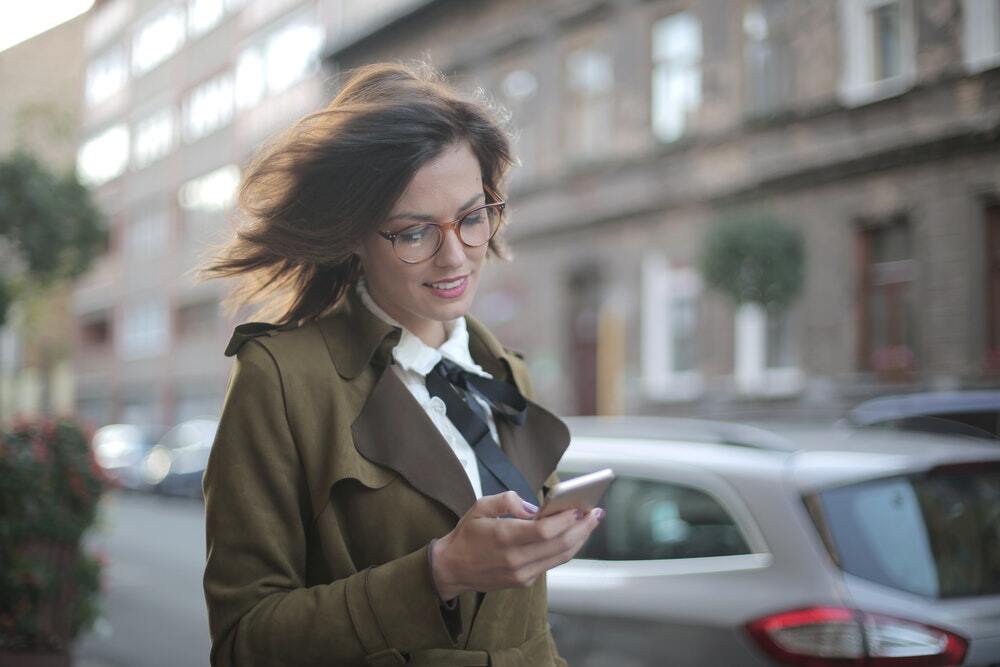 Image attribution: Andrea Piacquadio on Pexels
2. Conversational Experiences
Not only do customers want brands to engage them on a personalized basis, but they're also looking for a more conversational experience. This is due, in large part, to the influence of messaging apps, which have skyrocketed in popularity during the pandemic.
According to Zendesk's Customer Experience Trends Report 2021, messaging app usage on platforms, such as WhatsApp and Facebook Messenger, has surged to an estimated 2.2 billion monthly users around the globe. Now, customers interact with brands in the same settings where they chat with friends and family. What's more, they expect these conversations to be just as convenient and personal.
Many brands use chatbots to engage their customers on these very apps. When implemented well, chatbots can create a rewarding digital CX. However, many chatbot interactions still come across as unnatural, lacking relevance as well as human warmth. Without the right investment in technology and strategy, you might unintentionally end up creating conversations that don't reflect the brand or satisfy customers' expectations.
That said, the technology powering customer conversations is improving. Chatbots can benefit from natural language processing, enabling them to more accurately perceive customer intent and serve up the right responses. Conversational artificial intelligence (AI) also makes it easier to understand customer sentiment and provide highly relevant answers to customers' questions across multiple channels—including (but hardly limited to) chatbots on messaging apps.
Successfully delivering conversational experiences, however, hinges on your team's ability to proactively address a few common challenges. As with any good personalization strategy, an exceptional chatbot or conversational AI experience needs access to a large volume of high-quality data. AI also depends on the right training model to deliver its intended outcome. Crafting the right model for a truly engaging AI experience can take time, domain-specific expertise, and the proper scale.
3. Predictive Artificial Intelligence
Although AI plays a role in creating a conversational experience, it's also a key CX trend in its own right. Learning how to leverage AI for a winning CX is a skill set that's only set to become more central to how brands engage customers going forward. For example, customers already place a premium on self-service options that empower them to solve their own problems and access resources independently. However, underpinning that is a desire to feel like they're being understood and that the business will be responsive to their needs as they change.
In the future, brands may turn to AI-infused technology to proactively discover customers' needs and preferences on a deeper level. By gathering rich customer data in the form of customer complaints, questions, praise, and other types of feedback via chatbots and other touchpoints, brands can develop a much more sophisticated understanding of who their customers are and what they want. They can then use this insight to create relevant content and conversational experiences that meet customers precisely where they are.
Nurturing such relationships with your audience is essential to creating long-lasting customer loyalty, but doing so successfully also presents a challenge of scale. AI can help you not only gather the data needed to quickly identify customer pain points as they evolve but also engage customers with a personal touch at the scale required. Ultimately, your team can use AI to map, orchestrate, and support your customers' journey every step of the way.
Here, too, there are a variety of factors to keep in mind. Your team should take care to both choose the right AI tools to enable this approach and to develop proficiency in using them. Consider dipping a toe in the water with a smaller pilot project rather than leaping directly into the deep end with a large-scale undertaking—particularly if your marketing team and the company as a whole do not yet have significant expertise with AI. By securing a quick win with a smaller AI project to start, your team can build momentum toward successively more ambitious CX innovations.
4. Total Experience
Brands have been laser-focused on CX in recent years, and with good reason. However, the employee experience (EX) is also becoming increasingly important from a business perspective—and it's beginning to converge with CX. Industry experts refer to this trend as the total experience (TX), a strategy that integrates the experiences of employees, customers, and users to accelerate growth.
Since businesses rely on fully engaged employees to provide a superior CX, many brands are turning to many of the same technologies listed above to improve the workplace experience, as well. For example, some companies already provide employees with access to self-help chatbots or AI assistants that can respond to customers' questions and requests in real time. Just as customers use self-help chatbots to get the resources they need, so too are employees. AI assistants and other tools carry the potential to break down organizational silos, give their human counterparts timely assistance, and help them work more effectively in remote settings.
This innovation can even begin to help address another problem of scale: employee overwhelm. It's no secret that marketing organizations create stellar content with lean teams. Now, leveraging the right combination of technology and external partners may unburden your team. Businesses in many industries have managed this through the use of automation and self-help tools, like the ones described previously. However, those are far from the only solutions with a significant impact on the employee experience.
Although TX is still an emerging trend, it's one worth exploring in the here and now. According to CMSWire, the stage is set for total experience to be a determining factor in an organization's post-pandemic success. Making headway in this area can be valuable from a branding perspective, since customers have made it clear they care how businesses treat their employees. It can also unleash employee creativity and empower your marketing team to craft truly exceptional content that resonates with your customers and advances the company's CX.
Understanding the Biggest Digital CX Trends
The customer experience is a content experience. With that in view, updating your team's knowledge of CX trends and practices can help lay a path for them to reach the greatest return on investment. Personalization, conversational experiences, AI, and TX may all play a role in CX going forward; in exploring what these CX approaches have to offer, you can position your brand to create meaningful, lasting relationships with your customers well into the future.
If you'd like to learn more about how content can fit into your CX strategy, reach out for a consult at learnmore@skyword.com.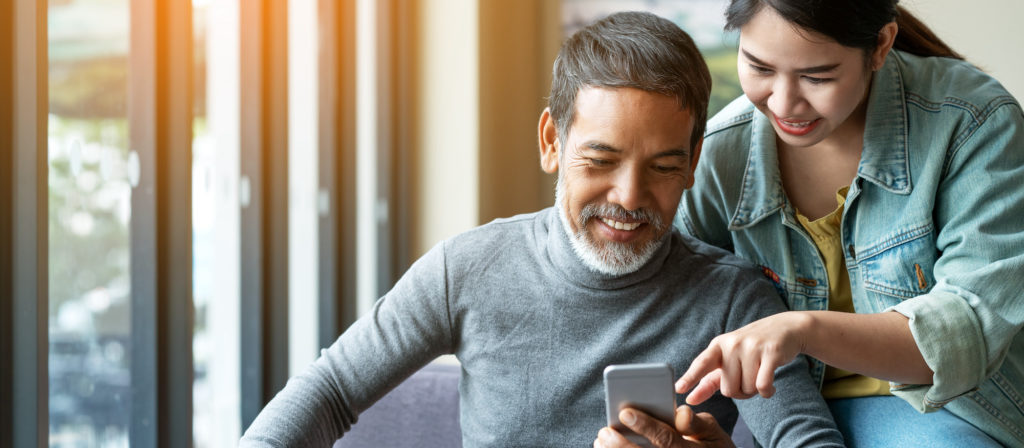 https://www.skyword.com/contentstandard/the-4-leading-digital-cx-trends-of-2022/
https://www.skyword.com/contentstandard/the-4-leading-digital-cx-trends-of-2022/
Rose de Fremery