For Google News
The Documentarians: How Patagonia's Video Content Is Redefining Brand Storytelling
By Kyle Harper on March 23, 2018
For Christmas this past year, my father had all of our old home movies digitized as a gift for my mother. I knew he had taken a lot of video over the years, but it was somewhat humbling to see just how many DVDs it took to store the nearly 30 years of video content-every beach vacation and hiking trip, school function and family gathering, neatly summarized and stored.
And yet, for all the material he had gathered, each clip still felt important. Without special effects or journalistic editorializing, the heart of my dad's home movies poured out through each shaky frame and auto-focus zoom-in, simply from the fact that it was a moment he was excited to record. I got to see the world through my dad's eyes, and it told me much about him I otherwise would have never known.
The same can be true for how brands tell stories through their own video content.
During a digital age dominated by 30-second ad content and gif-saturated social streams, a number of brands have decided to step behind the camera and tell their brand stories in the form of company histories, audience profiles, interviews, explorations close to home, and trips afar.
These brands have taken on the mantle of documentarians, and it's worked wonders for their content marketing. But one brand in particular is elevating the form to new heights.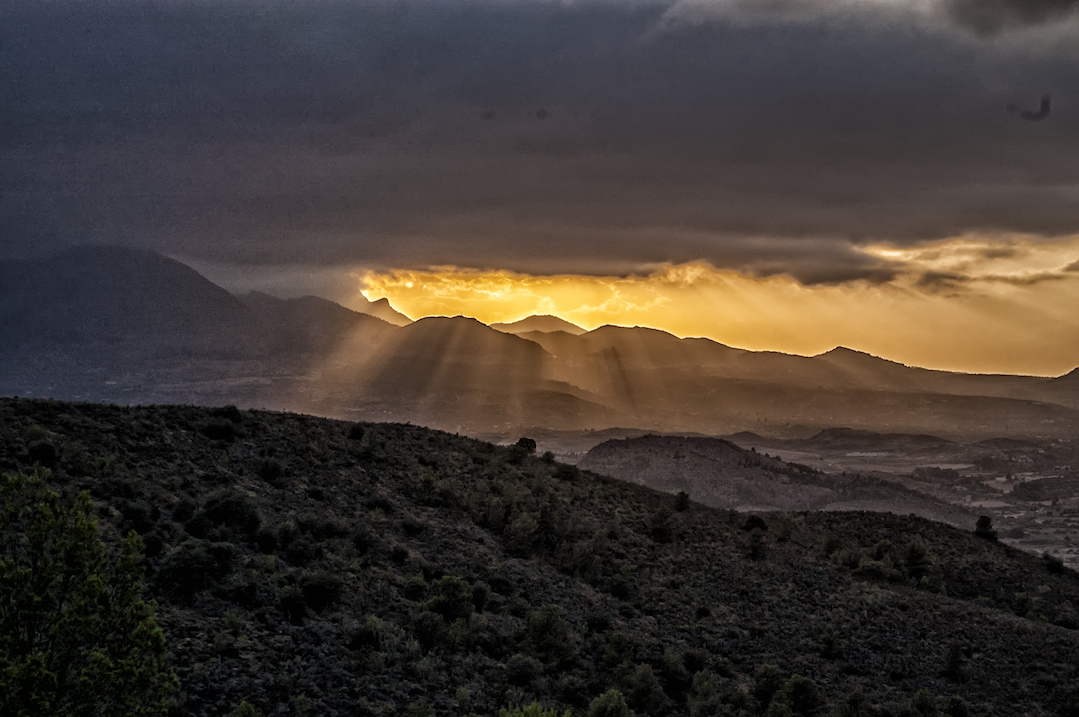 Image attribution: Felipe Lopez Ruiz
The Outdoor Brand That Gave Us the World
Patagonia is known for many things, from quality windbreakers to sturdy hiking packs and just about anything in between that can keep you warm, cool, and protected while exploring the great outdoors. What you might not have expected, however, is that they're also making a mark for themselves as a premier brand documentarian.
All of it centers around the Patagonia brand story. There is a basic level at which this can be understood, something like "outdoor gear by people who love the outdoors, for people who love the outdoors." It's the sort of statement that works for copywriters and advertisers, trading pithiness for substance. But the Patagonia brand story is much broader and more deeply felt, and their content team has set out to prove it.
A new visitor to Patagonia's YouTube channel might be surprised to find a load of video content that seems to break every marketing best practice. Most videos fly past the 30-to-60-second window to the 20-minute mark. Topics range from playlists dedicated to various outdoor activity segments to overtly political calls to action-a PR red flag that's actually become one of the brand's most engaging mainstays. Wholesome videos about company work–life balance and onsite daycare are juxtaposed against edge-of-your-seat footage of a climber cursing as he realizes his rigging might not be as secure as he thought.
The broad description of the channel might sound like a brand confusion case study, but the experience of watching Patagonia's video content is actually quite the opposite. They are a brand that is wholly invested in people, their experiences, and how nature is a vital part of those experiences-and all of it comes through with an earnest authenticity in everything they create.
It has been an exciting progression for the brand, with their earliest videos featuring shorter runtimes and comparatively simpler production (it's still all excellent), leading up through today as the brand has launched its own full content campaign around the release of an indie documentary, Blue Heart.
This huge undertaking is unique for numerous reasons, encapsulating so much of the human-oriented, politically invested, and environment-loving atmosphere that has come to so clearly define Patagonia. The whole experience is hosted on a custom page with a highly stylized user experience that is completely separate from the brand's product offerings. Engaging with the page transports you in a way that makes it very easy to forget that Patagonia is an outdoor-gear producer, rather than a close friend who loves the outdoors as much as you do.
In this, Patagonia continues to create brilliant content marketing that is even further a masterclass in what documentary-style film can do to support a brand when delivered in a wholly thoughtful, authentic way.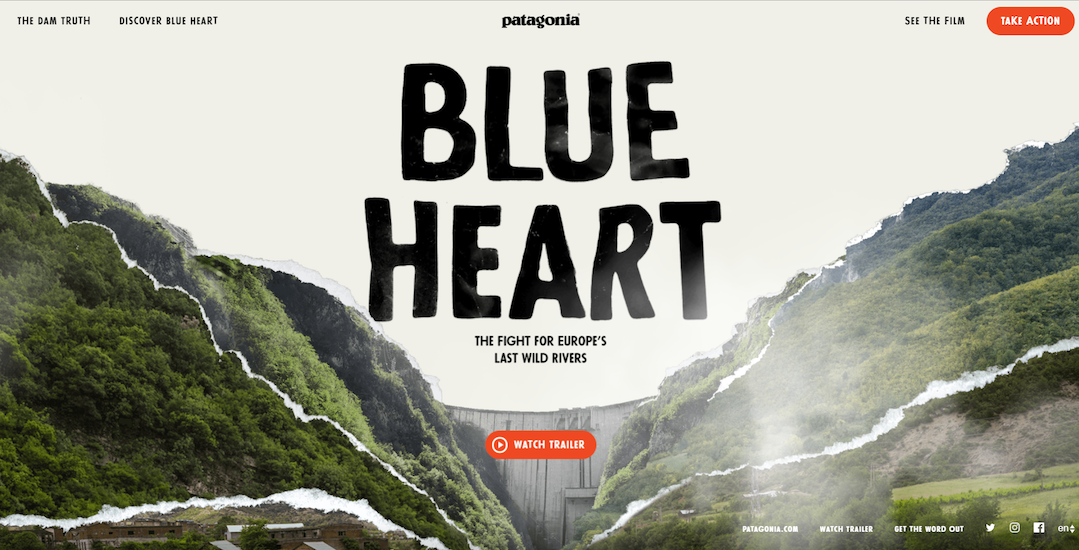 Creating Your Brand's Home Movie
At some level, Patagonia might seem to have an advantage when it comes to interesting documentary content. After all, who doesn't love sweeping shots of mountain vistas or stories of explorers tackling the great outdoors?
But fundamentally, Patagonia's content isn't excellent because of what it contains, but rather because of the way they tell stories. There is no avarice to any of the videos, no product sell or placement that might cheapen the experience. Rather, the Patagonia brand story is simply told through what they focus their cameras on for 20 to 40 minutes, and this excitement infects any video or production style, from a brand with a large production budget to parents with a camcorder.
For content marketing leaders who want to get their brands on board for documentary-style videos, there are a few key principles that you'll need to embrace.
Verbs Before Nouns
Good documentaries aren't about things; they're about action. When brainstorming topics for your videos, try to focus on people, their goals, and how they accomplish them. If your products are at the center of your content, you're doing it wrong.
Authenticity Is Risky but Rewarding
The more polished or restrained your videos seem, the less in-the-moment they will feel to your viewer. Where possible, consider pushing the boundaries of what is expected for your brand or industry. This scale of propriety will shift from brand to brand, so don't feel like you have to capture your CEO swearing and crying on camera. Just be mindful about intentionally pushing the boundaries of what is commonly known or seen in your brand space.
Execute What You Can, Well
The allure of documentaries doesn't come wholly from production but rather the story that the production surrounds. Shorter films made on basic equipment are fine if they tell your story well. Focus on faithfully telling stories first, and let that dictate the scale and budget for how you execute-this means that your some of your best story ideas may have to wait until you have the experience and capacity to execute the vision faithfully.
If your brand has customers, it has a stories to tell. Take the time to be honest about what excites your brand and the people that make it up, and look for places where that excitement overlaps with your audience. This is the perfect space to seek out opportunities for documentary-style content that tells your brand's story through the eyes and experiences of the people that give your brand meaning. In doing so, your brand will be able to create experiences that are meaningful well beyond their runtimes and that will engage people in a way that creates a holistic sense of trust that can never be bought.
To learn more about brand storytelling, please see Storynomics, a book authored by Skyword CEO Tom Gerace and legendary story expert Robert McKee.
Featured image attribution: Tim Tiedemann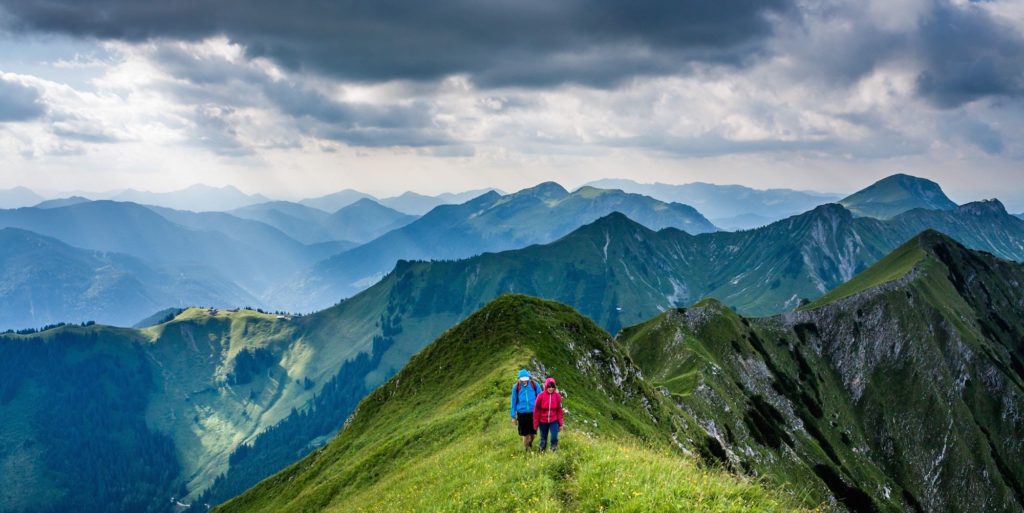 https://www.skyword.com/contentstandard/the-documentarians-how-patagonias-video-content-is-redefining-brand-storytelling/
https://www.skyword.com/contentstandard/the-documentarians-how-patagonias-video-content-is-redefining-brand-storytelling/
Kyle Harper