Creative Thinking
The Modern Face of Beauty Marketing Combines Consumer Desire for Science and Spirituality
By Nicola Brown on November 15, 2018
As the technological tide of digital media rolls ever forward, it's not just the platforms and the types of content being produced that are evolving. Consumer values and expectations for brands have also changed. We don't just want to be sold a face cream. We want solutions to some of our deeper concerns: how do we live healthy, happy, and meaningful lives?
In response to these shifting sentiments, many brands in the beauty and personal care space are incorporating two major themes into their marketing: science and spirituality. These brands are meeting consumer needs for physical and emotional wellness with their content and branding.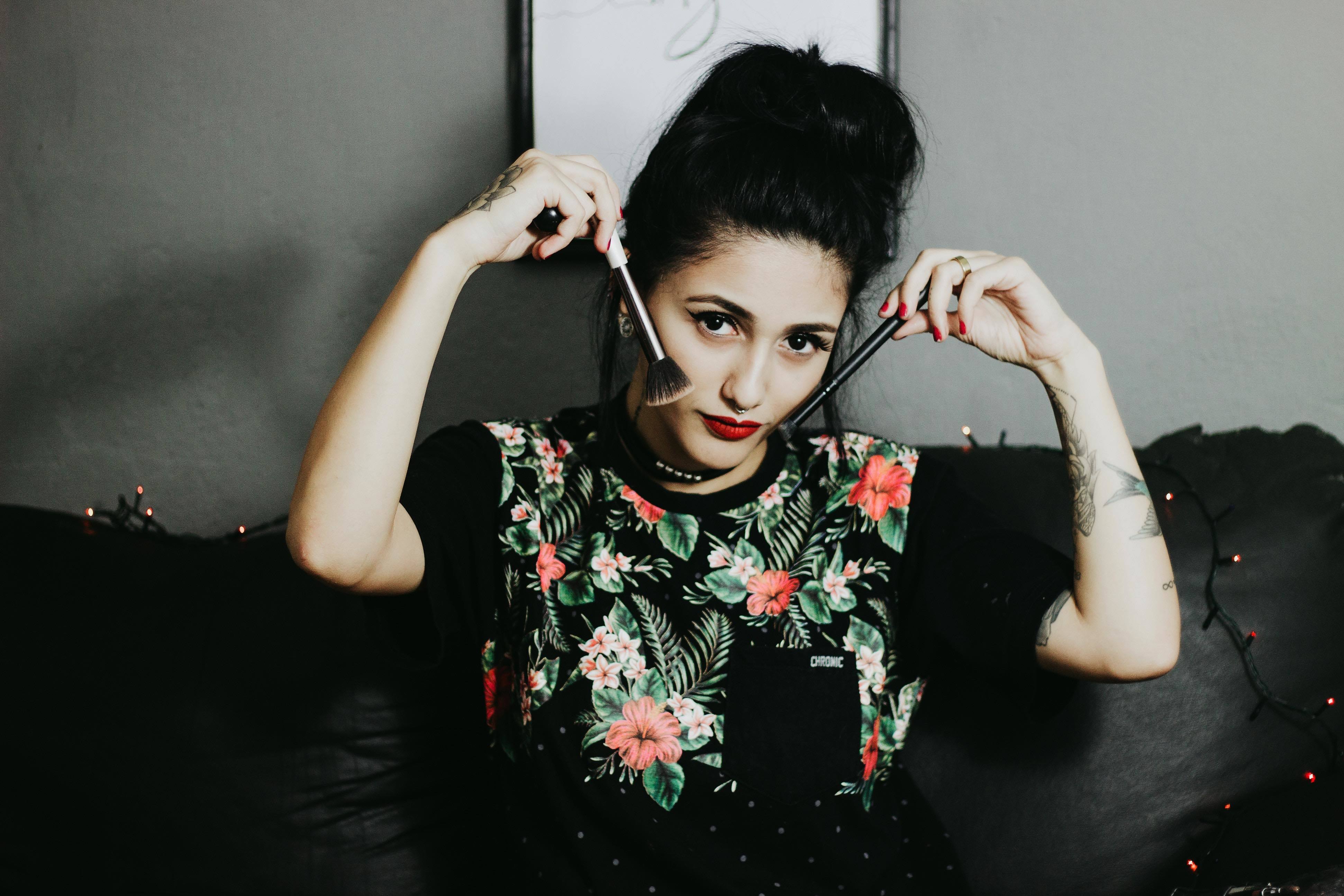 Image attribution: Matheus Ferrero
How Beauty Brands Get Technical About Personal Care
A large proportion of beauty brand marketing now lives online because it tends to lend itself well to visual storytelling formats. Beauty brands are using online content to redefine their relationships to consumers via reviews, social media influencers, and even augmented reality experiences.
But it's not just the content formats that have changed over time; it's a response to consumer behavior.
Brenna Deck, global content manager for Neutrogena, delves into the company's increasingly scientific approach to marketing, fueled by consumer desire to learn more about the research that goes into the products:
"Our consumers are more educated and involved than ever in building their own skin care regimen. Whether they see skin as universal and straightforward, and want to find the simplest possible formulas for themselves, or they see their own skin as completely unique and demanding of hyper-personalized care, they are looking for transparency and information to inform their decisions [. . .] Just as brands are providing personalized data to consumers to help them track their sleep, or their exercise, or their spending, we provide information that helps our consumer track the state and the care of their skin," says Deck.
Neutrogena's latest digital experience, Neutrogena Skin360™, meets customers' desires for personalization and wellness education. As Deck explains, Skin360™ is a "skin diagnostic tool that attaches to your phone, and a corresponding app that tracks your skin over time." The tool measures moisture levels, pores, and fine lines to help consumers understand exactly what their skin needs, taking out the guess work.
The app then provides skin-care and lifestyle advice unique to the individual user's skin score.
"We're excited to offer so much transparency, information, and personalization to our consumers, to help them make their own decisions. Overall, as a brand we're working to share more about the incredible science and rigor behind all of our innovation-and to personalize the stories we choose to share as much as possible based on individual consumer needs," says Deck.
Another beauty brand, Deciem, calls itself the Abnormal Beauty Company. Much of its marketing is designed to make you feel like you're in a chemistry lab.
This hyper-scientific approach is carried all the way through each area of their messaging. Product names are simply the name of the main active ingredients, like Granactive Retinoid 2% in Squalane.
With the amount of information contained in the robust FAQ content on their website, they seek to answer the most nuanced of customer questions, such as, "Why do you offer so many different formulations with Vitamin C?"
These are just a few of the many beauty brands, both established and new, that have responded strongly to our desire for information and transparency. Cult Beauty founder Alexia Inge calls the trend "skintellectualism."
Marketing teams and content creators should consider how these kinds of science-driven, information-rich content strategies could lend greater authority to their brand image and messaging. What supporting information can you provide for the claims you make?
"Every company would benefit from pulling back the curtain and exposing the science behind their consumers' favorite products. This kind of education is the best advertisement because it extends real value to your consumer immediately, before she ever even tries your product," says Deck.
Spiritual Content Lets Consumers See the Big Picture
As much as we want authoritative science-backed information, we're also craving the bigger picture when it comes to our lives and what it all means. We want to know how beauty brands fit into our emotional state, and if they can offer us more than just reducing fine lines.
The rise of many wellness-focused practices like yoga, clean eating, and natural beauty all feed into a specific consumer desire. It's certainly about physical health, but it's also about spirituality and the need for psychological growth and emotional connection.
Judy George, principal at ENVIE, has worked in retail for 35 years building and running businesses and bringing products to the consumer. She admits this point in time is very different to any other in her entire career. George explains that the paradigm-shifting impact of social media, which has become an important marketing channel for ENVIE, is bringing about a renewed interest in spirituality and holistic wellness.
"Spirituality is one of our greatest discoveries, and with the rise of social media it's really starting to resonate for those of us who work in the business environment. Sadly, when it comes to profitability, spirituality has traditionally taken a back seat, but things are changing," says George.
Many beauty brands now have wellness blogs that connect their products to the bigger picture: things like diet, exercise, and mental well-being. Some, like Niu Body's blog, even make broader connections to things like female leadership. The idea is to build a holistic story that goes beyond simply putting something on your face.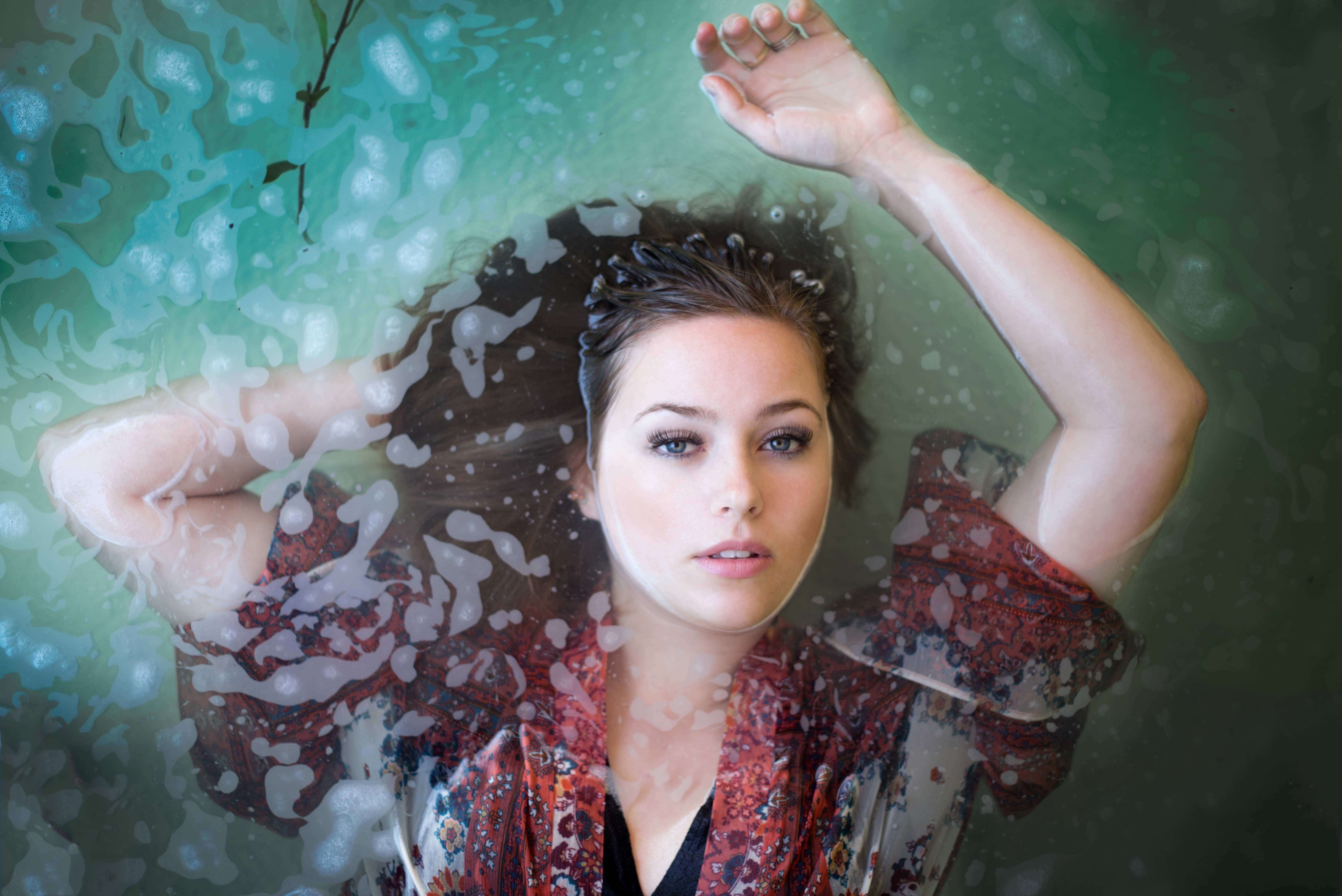 Image attribution: Callie Morgan
The key here is that holistic stories aren't ones that end with the end of a marketing campaign. Citing the Content Marketing Institute's 2015 report, Diane Rankin, former director of beauty brand partnerships for Skyword, encourages us to forget campaign-based marketing and embrace ongoing storytelling. Why? Because that's how the human brain works. Our relationships with brands aren't marked by the milestones of marketing campaigns; what we see and want is a continuation of the story.
Marketers can appeal to our need for spirituality by connecting their products and services to the bigger picture: How do they provide meaning for our lives? How do they make a positive difference? How can they help us grow as people?
When it comes to science and spirituality, Deck believes, "These two desires are not at odds with one another [. . .] by leveraging the science behind their products, brands from many industries, including the beauty industry, can help consumers take care of their bodies and quiet their minds, so that they are free to focus on more meaningful exploration."
Marketers can learn from the beauty industry when it comes to integrating these sentiments right from the highest levels of brand image and messaging down to the daily production of content and customer interactions.
For more stories like this, subscribe to the Content Standard newsletter.

Featured image attribution: Annie Spratt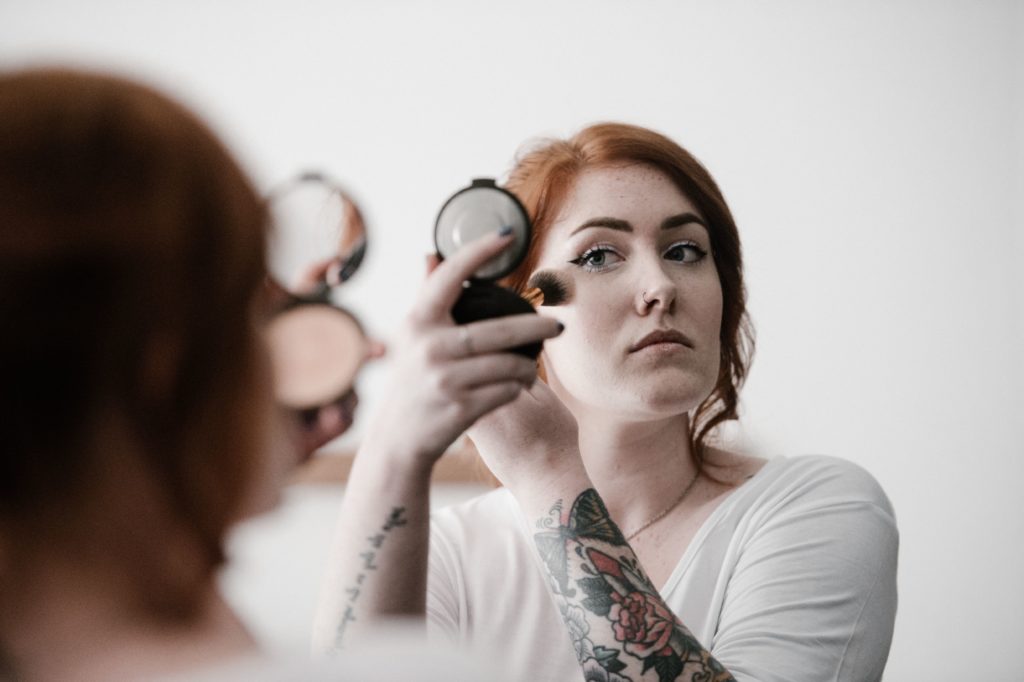 https://www.skyword.com/contentstandard/the-modern-face-of-beauty-marketing-combines-consumer-desire-for-science-and-spirituality/
https://www.skyword.com/contentstandard/the-modern-face-of-beauty-marketing-combines-consumer-desire-for-science-and-spirituality/
Nicola Brown