Creative Thinking
The Romance Writing Industry Is an Unexpected Content Marketing Innovator
By Liz Alton on August 3, 2018
Who doesn't love love? If you're looking for content marketing inspiration, look no further than the romance industry. From sappy summer blockbusters to the romance aisle at the bookstore, today's audiences crave a good love story. Whether it's pure escapist historical reads (hello, my personal favorite) or heavy-hitting issues-driven novels, the romance publishing industry is a billion-dollar business, according to the Romance Writers of America. In fact, romance novels comprise 34 percent of fiction sold today. That's a lot of books. A significant percentage of that demand has been driven by smart, strategic content marketing that can inspire marketers from any industry.
If your perception of romances stops at racy titles and the bare-chested, long-haired cover models of (mostly) yesteryear, you're missing out on the industry's greatest innovation story.
The romance publishing space loves great content marketing and has pioneered some of the best how-to content, community building, and value-driven outreach that I've seen. Let's take a closer look at what's really happening when romance publishers, authors, and readers get together digitally and beyond.
Content Marketing Inspiration: The Romance Content Marketing Landscape
Confession time: I wrote my first romance a decade ago and have enjoyed a thriving career under a pen name in that space ever since. While I don't mix my business writing and fiction writing, I've watched the industry unfold through a marketer's lens, and that has definitely inspired some interesting experimentation on both sides of the business.
Before B2B and tech were even talking about content marketing, here are just a few trends that I witnessed in the romance industry:
A professional association. The Romance Writers of America currently has more than 9,000 members across the United States, multiple local chapters, a year-round nationwide conference schedule, and content marketing that includes learning resources, industry reports, professional magazines, and blogs.
Publishers sharing how-to information, tips, and even coaching to attract writers to help satisfy the voracious demand for content. As Nielsen notes, "Core romance fans are avid readers who stay very loyal to the genre. Some 6% of buyers purchase romance books more than once a week. Moreover, 25% of buyers read romance more than once a week, and nearly half do so at least once a week; only 20% read romance less than once a month."
Publishers doing sophisticated outreach to readers through competitions, networks for review blogs, dedicated online communities, and in-person conferences.
Individual author outreach. Both traditionally published and self-published writers kept promoting their work, connecting with fans, selling books, and building a following in a time when book marketing dollars were drying up and there was more pressure on these creators than ever before.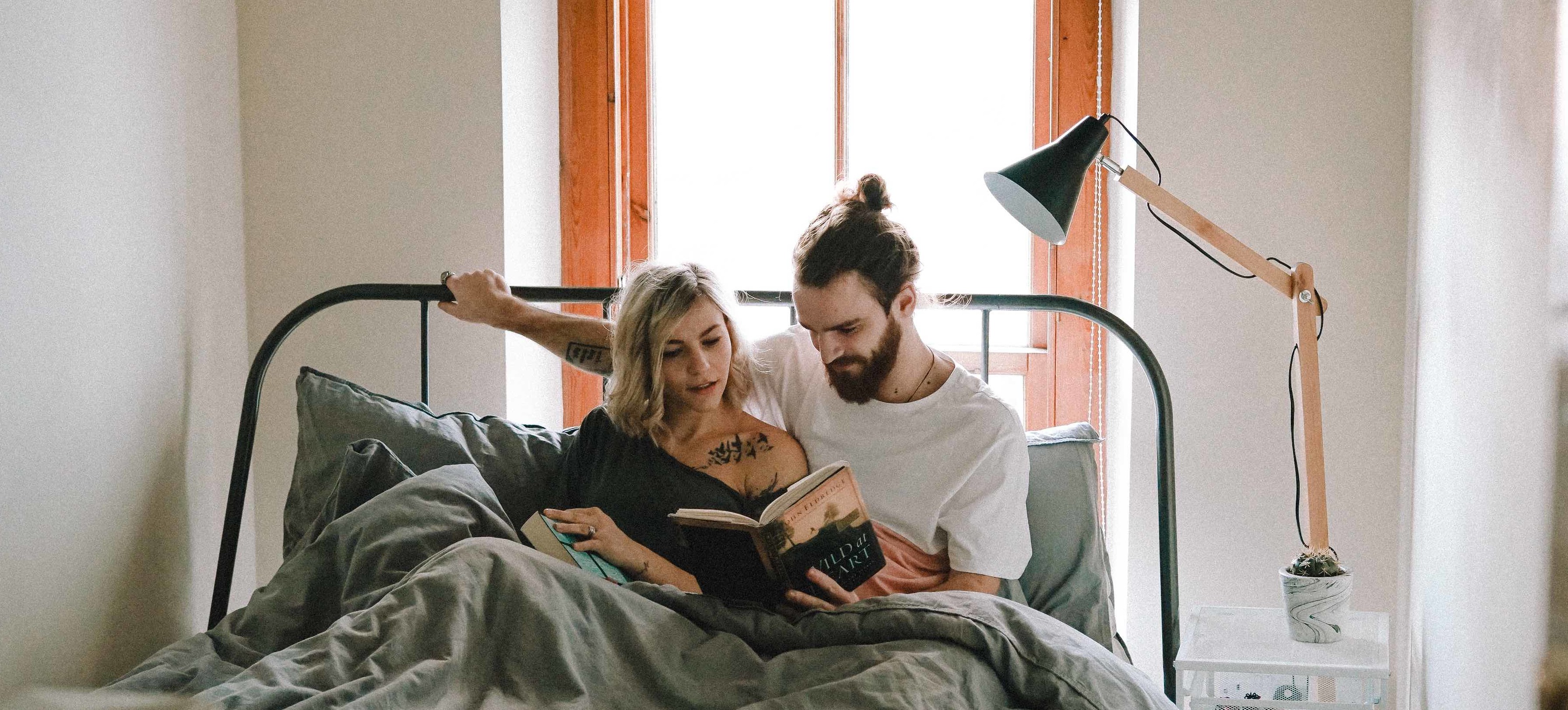 Image attribution: Toa Heftiba
My big takeaways as a content marketer: There are so many layers of content marketing driving this single industry, and the way these elements interweave to create a larger experience-and a larger impact for the bottom line-is worth further exploration.
Romance Writers of America: Building Community
At the Romance Writers of America's recent annual conference, one of the attendees told me, "RWA is one of the best organizations in the industry, for sharing information, building community, and helping members succeed."
Romance Writers of America puts on the industry's largest conference, with networking, panels, and an awards gala. The gathering brings together writers from around the industry in large part through content marketing. These efforts include:
How-to Content
While many people buzz about romance being formulaic, the reality is that successful romances follow a general pattern. Learning that pattern, and then learning the basics of publishing, can be challenging for any aspiring author. RWA has delivered value to its members by focusing on bringing this content to life in a variety of formats: interviews, articles, webinars, events, and more. The organization has been in operation for years and continues to find new spins on content. It's an important reminder for all marketers that even basic, evergreen content can be updated with fresh and timely spins.
Connecting to The Latest Trends
Before self-publishing arose, the only path to publication was through one of the major publishing houses specializing in romance. RWA creates a range of different connections with acquiring editors, from dedicated conference panels to interviews in their magazine. They also keep members informed through trend pieces, details on what's selling, and other industry news that's expertly targeted to its audience.
Strategic Repackaging of Content
In today's content-hungry landscape, organizations need to be strategic about leveraging their content in a variety of ways. One expert strategy RWA uses to extend the value of their events is that they record dozens of sessions at the annual conference and offer the recordings as a separate content stream to members. It's a good reminder to find ways to deliver content to all segments of your community, including those who aren't able to travel to certain events.
So You Think You Can Write: Competitions in Action
When you mention Harlequin, the eyes of romance readers the globe over light up. The publishing powerhouse has a unique model, publishing more than 110 titles monthly in 150 global markets. The books span digital and print formats, routinely landing on the New York Times, USA Today, and other bestseller lists.
One of my favorite content marketing initiatives in the romance industry is their program So You Think You Can Write. The project launched a few years ago and helps Harlequin "find new voices in romantic fiction." In practice, the project has a few components: writing competitions, detailed requests for submissions, and a blog that helps writers understand what editors are specifically looking for.
As content marketers, we often talk about the need to blend multiple different streams into our content strategy, from product details to audience interests. So You Think You Can Write fills a very specific need in Harlequin's broader marketing efforts-recruiting new writers for its lines-while delivering tremendous value to the audiences that it serves.
How Authors Reach Audiences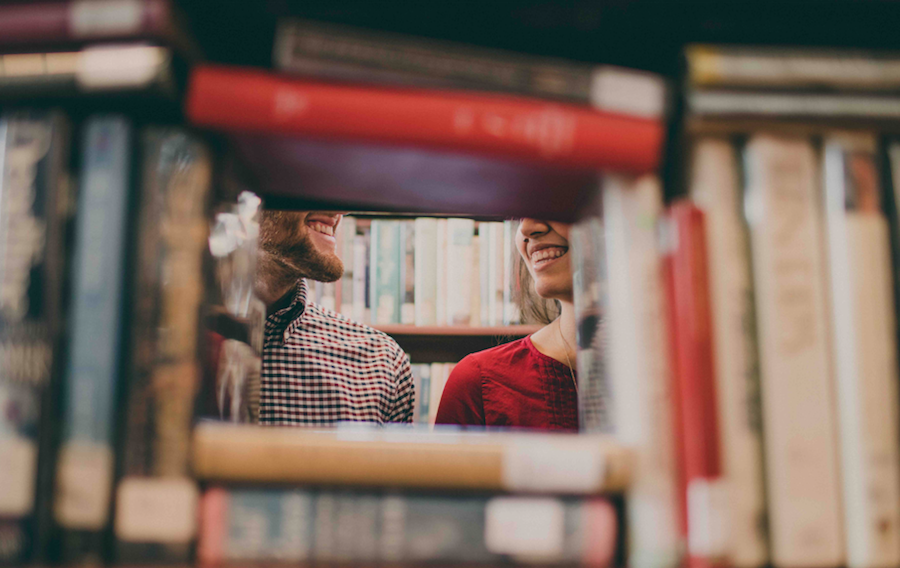 Image attribution: Josh Felise
Another important facet of content marketing within romance is looking at how authors reach audiences. From websites and blogs to active communities and social media followings, they're tapping into a variety of different avenues.
"Romance authors have done content marketing for their books in so many creative ways," says Diana Urban, industry marketing manager for BookBub-a book discovery platform that helps millions of readers connect to authors and books through a daily email service. BookBub also offers a variety of book marketing tools aimed at authors and publishers to help promote new releases, reach new readers, or build a dedicated following.
"Debbie Macomber creates bonus content for each of her titles, such as recipes for cookies mentioned in her books. Readers love getting free content, and when that content ties closely to an upcoming release, it can help them get excited for that book," says Urban.
She continues, "Here's another great example: As part of a Valentine's Day-themed promotion, romance author Brenda Novak posed a question to her Facebook audience asking what they think builds a great relationship and makes love last, and encouraged fans to subscribe to her mailing list to see her compiled list of ideas. She got dozens of responses on the post, and as promised, she shared the list with her subscribers-and plugged the books she'd be releasing soon! She also turned this content into a guest blog post and several social media posts. It was such a clever way to generate buzz for her books."
Ultimately, romance authors are both entrepreneurial and collaborative, says Urban. "They're also at the forefront of innovative book marketing strategies, whether they're running BookBub ads, or creating box sets to promote a series, or promo-stacking to launch a book on a bestseller list. And I'm always impressed by how collaborative they are-they cross-promote each other's books using a variety of tactics, from multi-author giveaways to newsletter swaps to recommending fellow authors' books on BookBub and more, which helps them reach each other's audiences."
Stepping back, I think it's easy to get stuck on the idea that content marketing follows a set formula or can only be used in one way. Breaking out beyond that and looking for content marketing inspiration is key. The reality is that within an industry, within a supply chain, or within a business ecosystem, there are multiple applications and channels that are leveraged simultaneously. Even in situations where the content is both B2B and B2C, it's possible to manage those conversations to deliver maximum value and help drive tremendous demand.
Need a little inspiration? The romance industry may help you fall in love with content marketing all over again.
For more stories like this, subscribe to the Content Standard newsletter.

Featured image attribution: Scott Webb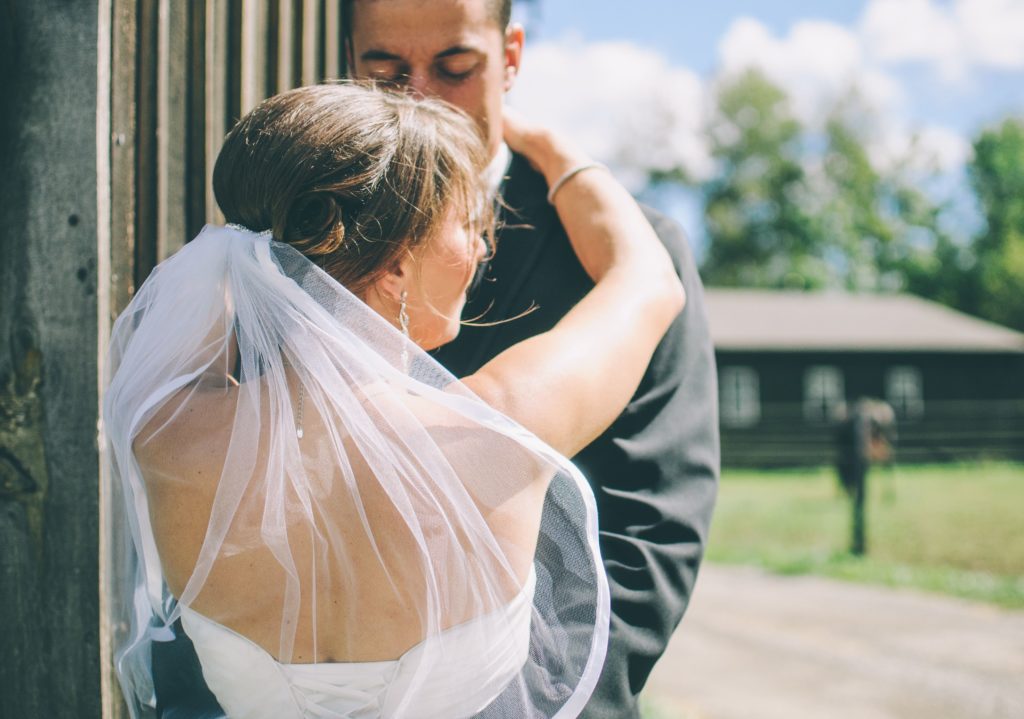 https://www.skyword.com/contentstandard/the-romance-writing-industry-is-an-unexpected-content-marketing-innovator/
https://www.skyword.com/contentstandard/the-romance-writing-industry-is-an-unexpected-content-marketing-innovator/
Liz Alton