Communications
The Women's Direct-to-Consumer Brands Using Experiential Marketing to Build Brand Stories
By Shannon O'Neill on November 14, 2017
Experiential marketing campaigns depend on the buzz and the conversations they create. Direct-to-consumer brands like Lola, Reformation, and Outdoor Voices have built successful campaigns engaging directly with the philosophies and values of their target customers-women. Their conversation-focused customer interactions put the consumer in the position of spreading the brand story by creating experiences that keep them talking and sharing well after the initial engagement.
Build a Community
Gone are the days of the Oz-like CEO, who comes down from the mountain every now and then to engage with the consumers. With these women-led direct-to-consumer brands, the expectation is that the founder is also the consumer.
In a recent round table discussion on shifts in experiential marketing with research and strategy firm PSFK, Ron Faris, general manager of Nike's NYC Digital Studio and SNKRS app, shared his insight on this ever-evolving brand relationship: "Right now, we're seeing that the consumer, especially the younger consumer-the mobile millennial-is very picky about the brands they'd like to pay patronage to. Their relationship with a brand is far more emotional than it was in the past. It's no longer the brand dictating the terms of the relationship, but the community."
The community now has an emotional incentive to share what the brand has produced, which generally translates to a recognition of a similar mindset and philosophy (think of the recent trend in brands that give back, like Warby Parker and TOMS shoes). The pivot announces a shift in how we engage with brands. It's not a matter of Brand X selling to you; it's a matter of being able to see yourself in the story of the brand.
A recent example of this emotional and philosophical engagement is media company Refinery29's annual four-day 29Rooms exhibition. Taking place in New York and Los Angeles, it celebrated its core audience: young women.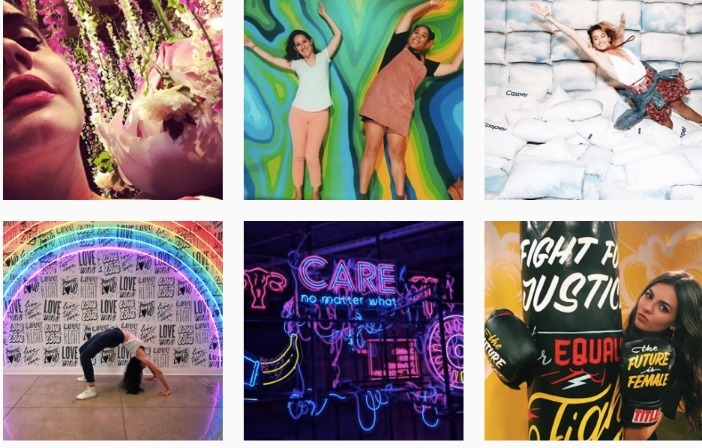 In partnership with brands like Juicy Couture, Casper, and Ulta Beauty, Refinery29 aims to "set the bar for a new era of live social storytelling" with the exhibition. As Refinery29 cofounder and executive creative director Piera Gelardi described in an interview with PSFK, "people crave unique experiences that engage them IRL while simultaneously fueling content creation for their digital lives." For example, the "Love Walk" by Aldo at 29Rooms-equal parts interactive art exhibit and shoe retailer-explored advertising as art form and circus.
For this new sense of community to work, the brands have to somehow align with the cultural mission of Refinery29. As Albie Hueston, Refinery29's creative director of experiential explained, "We make sure to align each room with a collaborator that is culturally relevant, inspiring, and embodies the bold and creative spirit of Refinery29."
In other words, the meaning and purpose of direct-to-consumer brands no longer ends at the product: It extends to the brand itself-more importantly, the community who supports the brand story. Lucie Green, chief global futurist at marketing communications agency J. Walter Thompson, draws a parallel to the feminist movement. "This inclusive, Lena Dunham-type dialogue taps into fourth wave feminism, where the direct-to-consumer brands are often symbiotically linked to having a female founder. The story of the brand becomes a case of female empowerment and you're encouraged to support them not just as a consumer, but as a supporter of their story."
Create a Conversation
According to a recent study by the Harris Group, "More than 3 in 4 millennials (78%) would choose to spend money on a desirable experience or event over buying something desirable."
While it can sound like "lifestyle" and "community" are just brand buzzwords, these direct-to-consumer companies are not content to end the experience with messaging.
For activewear clothing brand Outdoor Voices (think athleisure wear for women fit and brave enough to sport leggings in a minimal Georgia O'Keefe-esque color palette), community and events go hand in hand with opening a store. Their #DoingThings campaign successfully connected their brand storytelling with their everyday philosophy of activity: "That when you drop the expectations to perform, the magic happens. That the joy of the game outlasts a win. That friends who sweat together, stick together." They have a dedicated "Events" page on their website, sponsor classes, and host "weekly activations" as well as dog walks and a hiker's club.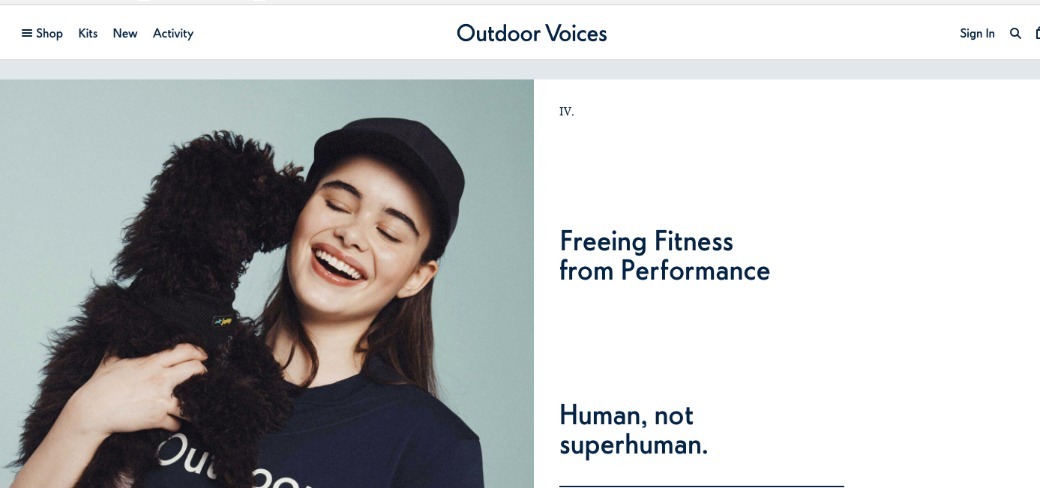 This new philosophy blurs the line between where a brand ends and your lifestyle begins; in fact, it becomes a chicken-and-egg scenario. Founder Tyler Haney explains to Fashionista, "The real strategy for us has been to drive engagement offline and amplify through social and digital, so that's how we get a groundswell started, and then people start to see it on social and then are driven to our site to find out when the next one is."
This connection to consumer lifestyle extends to opening stores where people are "living the OV lifestyle." Not surprisingly, the OV life is currently being lived in New York, Austin, Dallas, and Aspen. Next up? Los Angeles and San Francisco.
For sustainable fashion brands like Reformation, the retail experience that the consumer has with their brand and in the store is their story. Reformation stores are set up to be an exchange of information from the moment a customer steps in. Think of it like a shopping concierge-a touch screen displays all the styles and sizes in real time and then an associate prepares their fitting room with the clothes inside. From that point on, there's no need to leave the fitting room as the "magic wardrobe" screen gives them access to different sizes or styles delivered directly to the fitting room. No more pulling on your jeans under a dress and peeking out between the curtains for a salesperson, or running back to the rack. From the moment the customer walks in the store, every move is tracked and allows for a tailored experience. While some may find this tracking invasive, brands like Reformation see it as a way to streamline the consumer experience and provide better suggestions and a better experience.
Reformation's website echoes the streamlined experience with a cheeky vibe. On their sign-up page, you'll find this line: "Make your life easier and save your stuff once. Duh."
The site's "Stories" page ties back to the philosophy they share with their consumers-the many ways they are a sustainable women-owned company who are "on a mission of making choices everyday that are smarter for the environment."
Their new line Ref Jeans is an extension of this sustainable eco-friendly model, taking on the highly polluting process of denim manufacturing.
Using a community hashtag is also a way these brands engage and get information from their followers and customers. When #Refbabes wanted a price point drop on the jeans, it happened.
Share the Story
Matching your mission to your audience's story is also key. A big part of the message for online tampon delivery brand Lola is consumer peace of mind regarding their product's ingredients. Their subway ad campaign echoed that with straightforward messaging: "It's not what we put in, it's what we left out." Simple, to the point, and honest-the story of the brand itself.

When Lola founders Alex Friedman and Jordana Kier launched the product in 2015, they relied heavily on digital advertising and word-of-mouth. Additionally, as Friedman explained to Ad Week, they did focus groups, talking to hundreds of women about feminine-care habits. "We were able to activate these women as brand ambassadors and launched a referral program."
Lola's goal is to raise awareness and create a conversation around feminine products. By allowing you to choose your own personal inventory delivered to your door, they took the chore out of buying a necessary but unexciting and over-priced product. Lola understood something about the drudgery of a product that many women probably hadn't even articulated to themselves. They were also able to connect their story to a larger movement of transparency in product ingredients.
While experiential marketing engages customers in a tactile way, it's still the story of the brand itself and how the customer talks about it afterward that's at the heart of any campaign success.
For more stories like this, subscribe to the Content Standard newsletter.

Featured image attribution: Priscilla Du Preez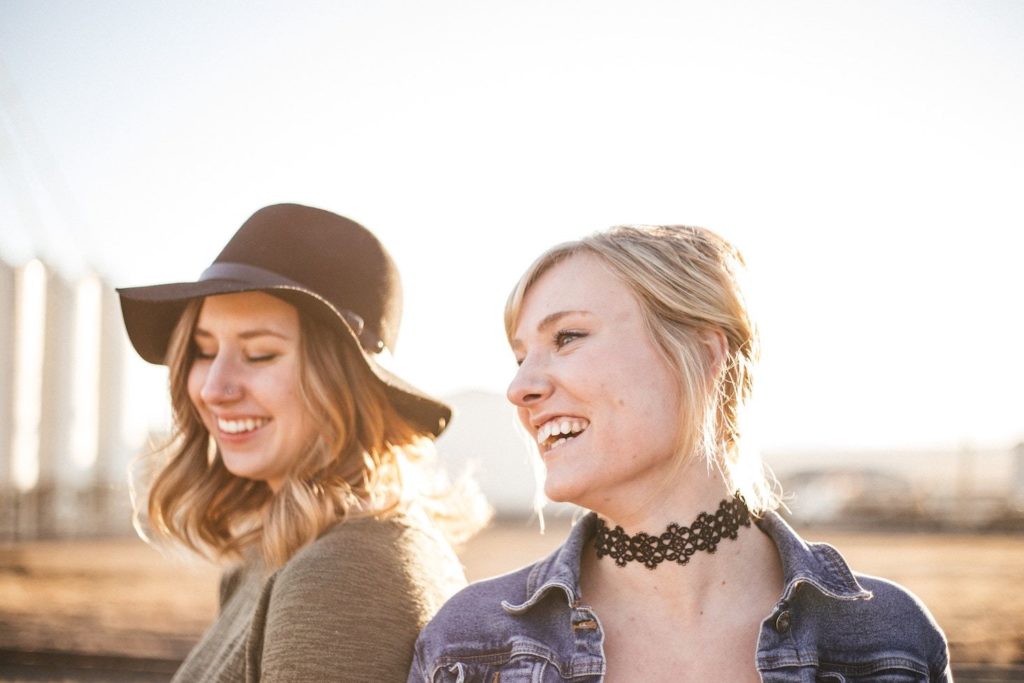 https://www.skyword.com/contentstandard/the-womens-direct-to-consumer-brands-using-experiential-marketing-to-build-brand-stories/
https://www.skyword.com/contentstandard/the-womens-direct-to-consumer-brands-using-experiential-marketing-to-build-brand-stories/
Shannon O'Neill