Content Strategy
Twin Peaks Demonstrates Why Mystery Is a Great Marketing Strategy
By Madeline Koufogazos on June 13, 2018
In the jarring 1991 series finale of Twin Peaks, a surreal murder mystery television show set in Washington State, Laura Palmer uttered the famous words, "I'll see you in 25 years." A quarter of a century after the show went off-air, Twin Peaks stayed true to that foreboding promise with the premiere of Showtime's Twin Peaks: The Return in 2017.
The Twin Peaks cast and crew left fans speculating about what would happen in the long-awaited third season, and Showtime's marketing campaign did everything it could to keep them guessing before the return. Director David Lynch, well-known for his zany yet masterful directorial style, asked Showtime to keep the revival's marketing campaign at a bare minimum. Though hesitant at first, the network eventually embraced the request. Trailers for the revival evoked a sense of suspenseful dread with short, cryptic clips that provided the audience little to no information about the upcoming season.
Despite-or perhaps because of-the secrecy over what the new episodes would bring, the premiere earned Showtime a record number of subscribers, and MetaCritic ranked The Return as the second-best show of 2017.
What can marketers take away from this campaign's approach, and how can it be applied across industries?
Give Your Audience Something to Anticipate
While the original Twin Peaks captivated cable viewers each week back in the early 1990s as they eagerly awaited a new episode, the modern TV landscape no longer requires audiences to delay their gratification for answers. Netflix, Hulu, and other online streaming services have primed consumers to expect instant entertainment. Rather than spend months theorizing over whodunits, binge-watchers now hold the power to watch an entire mini-series in an afternoon.
Yet Twin Peaks fans still disproved the myth of the short attention span, holding out for more than 25 years for a series revival. Believing in the show's cult-classic status and passionate creative team, they felt that the results would be worth the wait. The key takeaway here? Trust that your audience has patience.
Milk Makeup recently emulated Showtime's minimalist campaign approach with the launch of their new product, Kush Mascara. Leading up to the launch, Milk released vague Instagram posts and Stories teasing a big upcoming reveal. These posts often depicted an actor expressing happy shock when faced with a hidden object, while green smoke filled the screen-a subtle hint about the product that would only become clear in hindsight. One post received nearly 90,000 views, with comments from customers exclaiming their excitement.
Playing off the name of the product, the brand released the mascara on April 20. Milk Makeup's decision to embrace surprise and shock value paid off big time for their brand's exposure, with fashion magazine Nylon and the Huffington Post getting in on the hype.
Bite-size snippets of content make highly visual social channels like Instagram a perfect conduit for suspenseful hint-dropping, piquing the attention of users by giving away just enough to make them eager for more.
Catch Consumers Off Guard
In the fall of 2007, Radiohead shocked the music industry and fans alike with the release of their album In Rainbows. Not only was it their first release in four years, Radiohead alerted fans to the impending album drop only 10 days beforehand, just enough time to build excitement without suffering from hype fatigue. The band then posted the entire album online, allowing fans to pay as much as they wanted for the content, a shocking concept at the time, as the music industry was trying to prevent illegal downloading in the wake of controversial music sharing services like Napster.
"The music industry was still working furiously to stave off the encroachment of the Internet, and here was one of its most beloved bands embracing the technology and suggesting a new way to operate within it," reported Consequence of Sound.
Did this unprecedented sales approach backfire on the band? Not in the least. One year after the album's release, Rolling Stone deemed it a huge success, reporting that In Rainbows reached $3 million in purchases, surpassing the sales Radiohead's previous album, which had been given a more traditional marketing campaign.
Now surprise album drops have become a regular part of music culture. Beyoncé was able to successfully employ this approach with the simultaneous surprise release of her sixth album, Lemonade, and an accompanying HBO short film based on the album. Fans were elated, and Lemonade was the highest-selling individual album in 2016.
Image attribution: Pete Sekesan
If these music legends have proved anything, it's that from rock to hip-hop the element of surprise can work in your favor.
Don't Be Afraid to Shake Things Up
It's a well-known piece of Hollywood history that director M. Night Shyamalan successfully shocked audiences with the surprise twist in The Sixth Sense, his film about a psychologist working with a young boy who claims to see dead people. The Sixth Sense received six Oscar nominations and was critically acclaimed for defying storytelling conventions.
Although Shyamalan's later film Signs was also well received for a similarly unexpected ending, the director has received much criticism in recent years for relying on the same formula in each of his projects. When his latest effort, Split, was released in theaters in 2017, Esquire noted, "Shyamalan's perceived shtick was beginning to wear thin." Rather than creating unique visions for each project, many audiences felt that his films relied too heavily on the twist-ending formula.
Marketers can take M. Night Shyamalan's public downfall as a cautionary tale. Mystery, suspense, and surprise lose their impact when audiences perceive them as formulaic.
Forge a New Path
While Showtime's marketing team was initially wary of Lynch's request for minimalist marketing, they ultimately agreed it was the best decision for the show. Showtime's chief marketing officer Dan Buckley told Variety, "Twin Peaks broke all kinds of records for us for single-night subscriber acquisition. I think it helped cement the brand quite a bit."
Twin Peaks itself is a show that lends itself to intrigue and defying convention. If the revival can teach us anything about good storytelling, it's that by cultivating suspense, you can still captivate an audience-even 25 years later. Audiences love a good mystery, and that sense of curiosity extends across any industry. Follow in Showtime and Lynch's footsteps; don't be afraid to keep some answers hidden. You might be surprised at how well it works for your own marketing.
For more stories like this, subscribe to the Content Standard newsletter.

Featured image attribution: Kristen Ellis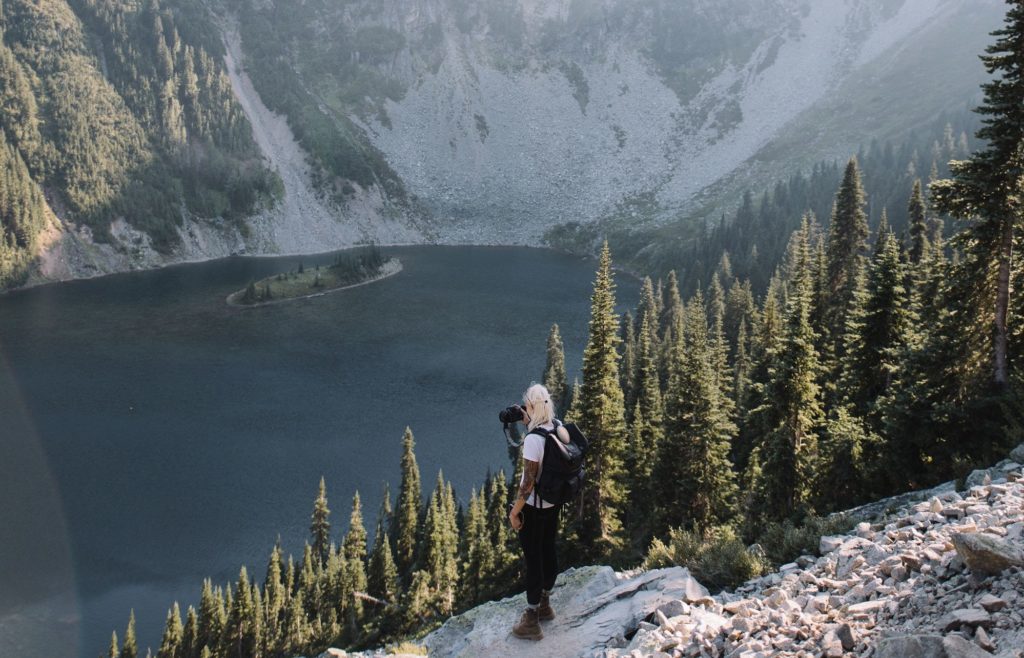 https://www.skyword.com/contentstandard/twin-peaks-demonstrates-why-mystery-is-a-great-marketing-strategy/
https://www.skyword.com/contentstandard/twin-peaks-demonstrates-why-mystery-is-a-great-marketing-strategy/
Madeline Koufogazos