Creative Thinking
Unwrapping Brand Stories Through Personalized Product Packaging
By Nicola Brown on September 4, 2018
I remember the first time I glanced over at the chocolate bars while waiting in line to pay for my groceries, and my brain did a double take when, instead of SNICKERS, I read IMPATIENT. I stared at the product packaging for a while, as I determined I wasn't going crazy; it really said IMPATIENT.
Instinctively, I examined my own mood: I was impatient. Pursed-lips, foot-tapping, glancing around in anticipation as the cashier glacially scanned the items of the umpteenth person in front of me. I laughed, and relaxed a little. Then, of course, as a content creator, I began to appreciate the impact of this piece of brand storytelling.
Personalized Product Packaging as a Vehicle for Brand Storytelling
Since 2010, Snickers' "You're not you when you're hungry" campaign has won numerous creative awards and boosted company profits with a combination of memorable humor and universal appeal-most notably through their celebrity-endorsed ad spots. In 2015, they followed up this success with an in-store approach. The Hunger Bar campaign, replaced the brand name on product packaging with hunger symptoms like impatient, confused, sleepy, bored, edgy, and befuddled. The idea was to encourage customers to cheekily hand out Snickers bars to their friends and family when they started displaying their own hunger symptoms. Clearly, the technique worked.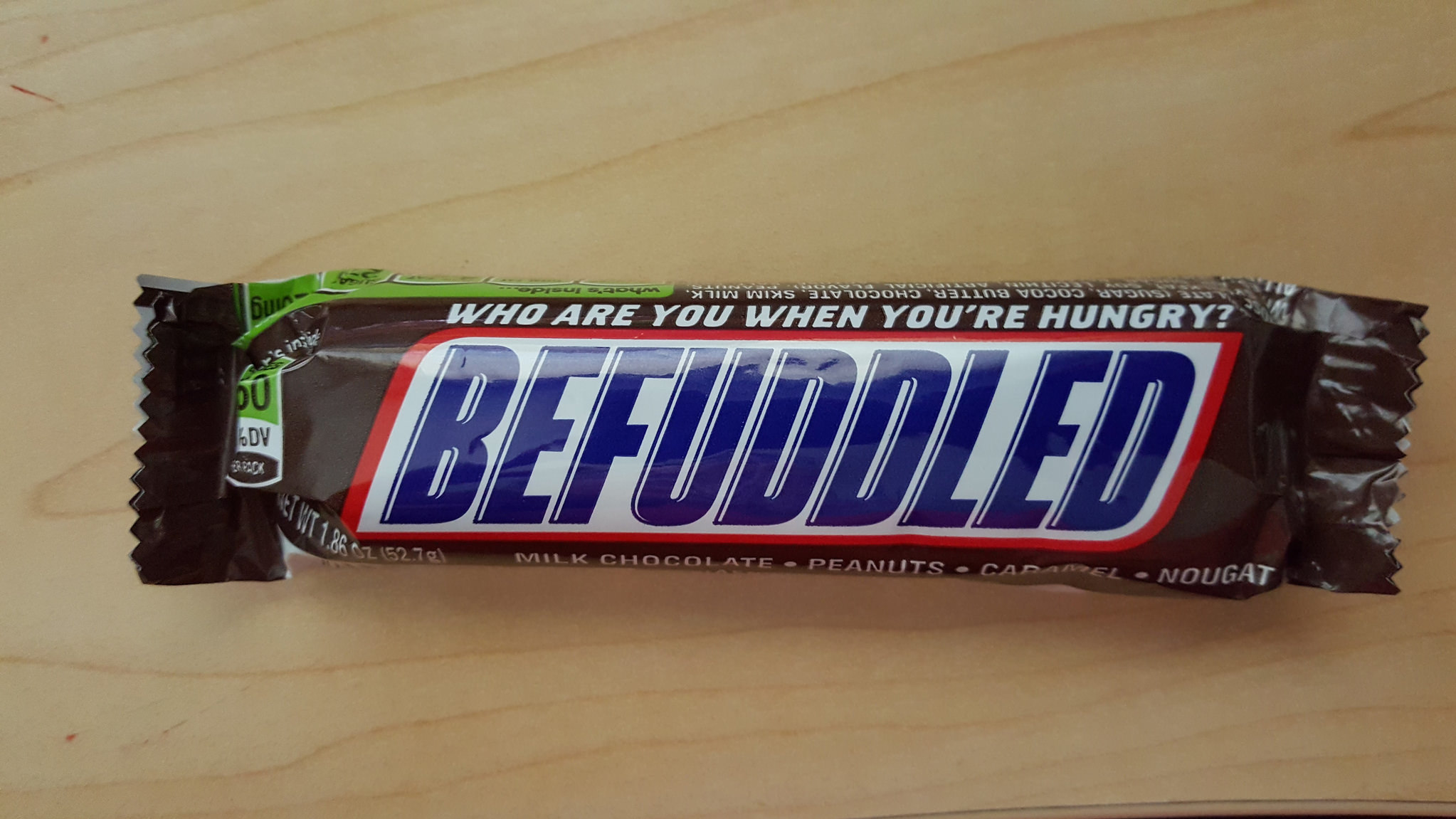 Image attribution: Tim Evanson
The packaging compelled me to start rifling through the options to see what each of the possible 'symptoms' were. I even began assigning the adjectives in my mind to people I knew, each option evoking some kind of amusing personal connection or anecdote. Suddenly, I wasn't thinking of the candy bar labels as something to be immediately torn off and discarded, but was savoring the content almost as much as the chocolate it held.
Not only had Snickers grabbed my attention, but it had sustained it and lead me to start interacting with the product. It even changed my mood. It encouraged me to reflect on what I was feeling, and transformed a negative emotion into a positive one. Furthermore, it established a personal connection beyond that one grocery store trip, causing me to reflect on interactions with people I knew. The brand managed to create all of these responses by just changing one word on a wrapper.
While content marketing was once thought of as a supplementary channel, raising brand awareness through assets like blogs, print media publications, or online video, this new approach to printing informative, entertaining content directly on the product itself argues that content is now an essential part of the overall product experience.
As Rachel Parker writes for BXP, "By incorporating content marketing into their packaging, brands can create that personal experience at the point when the consumer-brand relationship is at its most intimate: when the buyer holds the product in his or her hands." Essentially, offering content on the product itself makes that content and that story a part of the overall value that the customer is paying for.
There are three important psychological mechanisms being activated when customers engage with personalized content on their packaging.
Tactile interaction: Studies have shown that physical interaction with a product increases feelings of psychological ownership, which in turn increases the value we place on that product, simply by having manipulated it with our hands.
Positive emotions and humor: When we experience positive emotions in association with a product, especially when we feel a change in emotion (bad to good), or we find something amusing, that sensation is encoded in our memory, and subsequent encounters are more likely to evoke the same emotion. We're also more likely to share things that make us laugh.
Personal connection: When we develop a personal connection to a product, it becomes associated with us on a deeper level in our minds, which makes it more likely we will remember it outside of regular buying situations.
In the complexities of brand storytelling today, it's easy to overlook the potential of product packaging to carry that story and deepen the interaction with consumers. We tend to prioritize digital channels like Facebook, Instagram, and Twitter in our marketing strategies. However, not only does pursuing personalized product packaging allow for that instantaneous, face-to-face connection with customers, creating a unique or clever label for your product is actually an incredible tactic for generating engagement on social media.
Other brands that have made strong forays into personalized packaging such as Coca-Cola and Lays, have turned customized logos and labels into ongoing, interactive experiences with their audiences. The #ShareACokeCampaign where customers were encouraged to seek out bottles labeled with their individual names, or share a drink with a friend, generated over 250,000 tweets and boosted the company's sales by 30% during its initial 2014 campaign cycle.
Earlier this year, Lay's potato chips launched a similar initiative with the Smile with Lay's campaign. The brand printed over 40 different smiles on its bags as a part of a partnership with Operation Smile, a medical organization that seeks to help children suffering from a cleft condition. With every purchase of a specially-marked bag, the brand will donate part of the profit to the global charity. The packaging initiative not only engages a customer's emotions in the moment by having them smile and snap selfies with the bags, it extends keeps these positive associations with the Lay's brand beyond the initial in-store interaction, providing them with a sense of accomplishment by contributing to a good cause.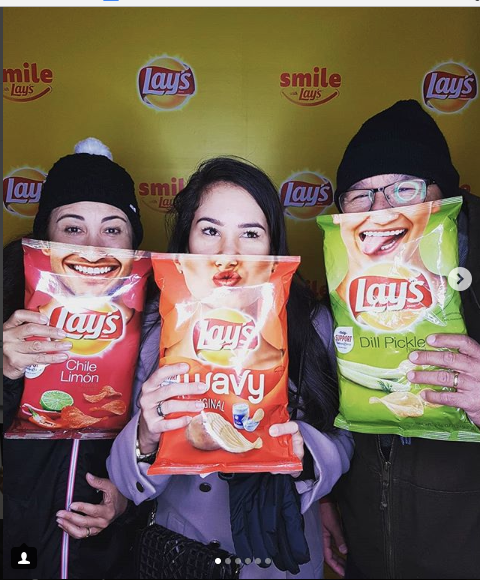 Personalized Packaging Meets Artificial Intelligence
Other brands are leveraging the physical branding tools of personalized packaging with the latest advances in digital marketing technology in order to create a truly innovative brand experience.
Frito-Lay is now taking personalized packaging to the next level, incorporating the artificial intelligence device Alexa. As part of a back-to-school campaign, "Snackable Notes" will now appear on their variety packs. The blank speech bubbles on the product packaging are a space for parents to write a note for their kids to read during school lunchtime. Parents can simply say "Alexa, open Snackable Notes" on an iPhone to access a repository of note ideas. People are even encouraged to submit their favorite note ideas online for a chance to win $1000 weekly.
This strategy is clever because it integrates several strengths: user-generated content, digital distribution, and participation-driven marketing contests. The chips become a vehicle for strengthening the relationship between parent and child even when they're apart. Personalization can transform packaging from a necessary delivery method into a key part of a brand's content marketing strategy.
The mix of content and presentation is an exciting, fun space for marketers to be playing in. It allows you to extend your creativity to the multi-dimensional, physical world and generate new ideas for how several marketing channels can overlap and enhance each other. In an age where many companies are focused on how their content marketing performs in the digital realm, you have to admire brands that leverage digital technology to strengthen real-world actions and relationships.
Are you leveraging your product packaging as part of your content marketing strategy?
For more insights into brand storytelling, subscribe to the Content Standard newsletter.

Featured image attribution: Fernanda Rodríguez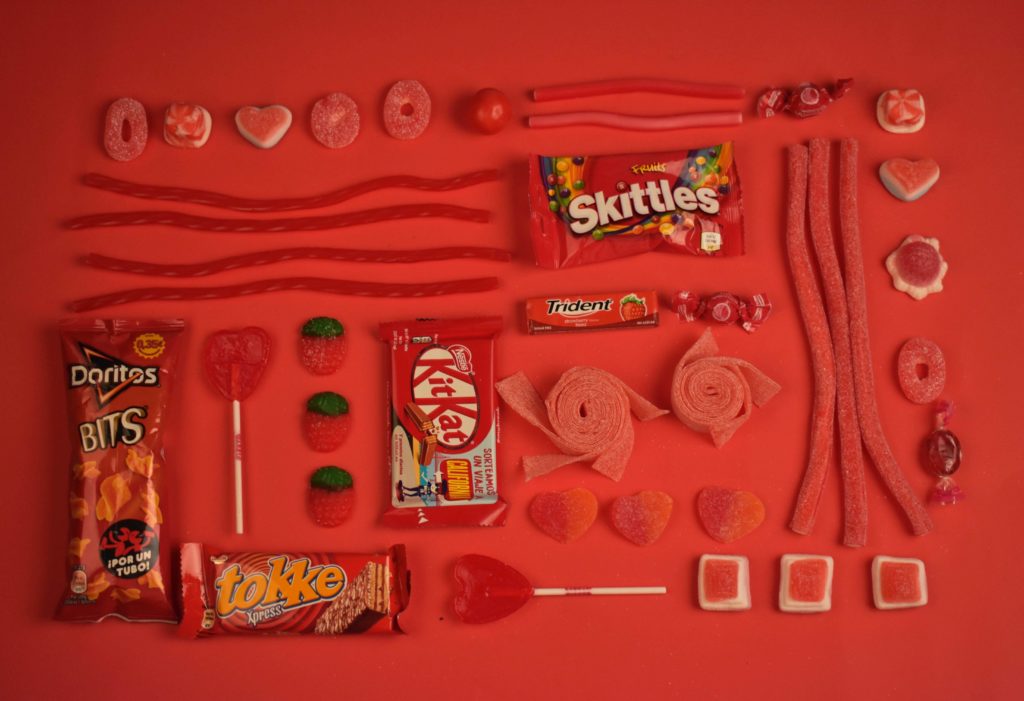 https://www.skyword.com/contentstandard/unwrapping-brand-stories-through-personalized-product-packaging/
https://www.skyword.com/contentstandard/unwrapping-brand-stories-through-personalized-product-packaging/
Nicola Brown