Creative Thinking
Where Brand Storytelling Began: What Drives Our Deep Human Need to Tell Stories
By Rose de Fremery on August 14, 2018
Storytelling is essential to our experience as human beings, as today's brand storytelling experts know well. In fact, storytelling is so deeply interwoven into our daily lives that we hardly notice it at times. But it's there, embedded in the world around us, from the bestselling novel we slip into our bags before going on summer vacation, to the stories of office triumphs and trials we regale our friends and loved ones with after we get back.
Today's marketers and content creators are sharing stories to try and meet this deep human need and make an emotional impact with their audiences, which in turn forges the powerful bonds of trust that lead to enduring customer loyalty. In doing so, they learn the twin rewards that storytelling offers: first to its audience and then, in kind, to the storyteller.
Storytelling's Ancient Evolutionary Origins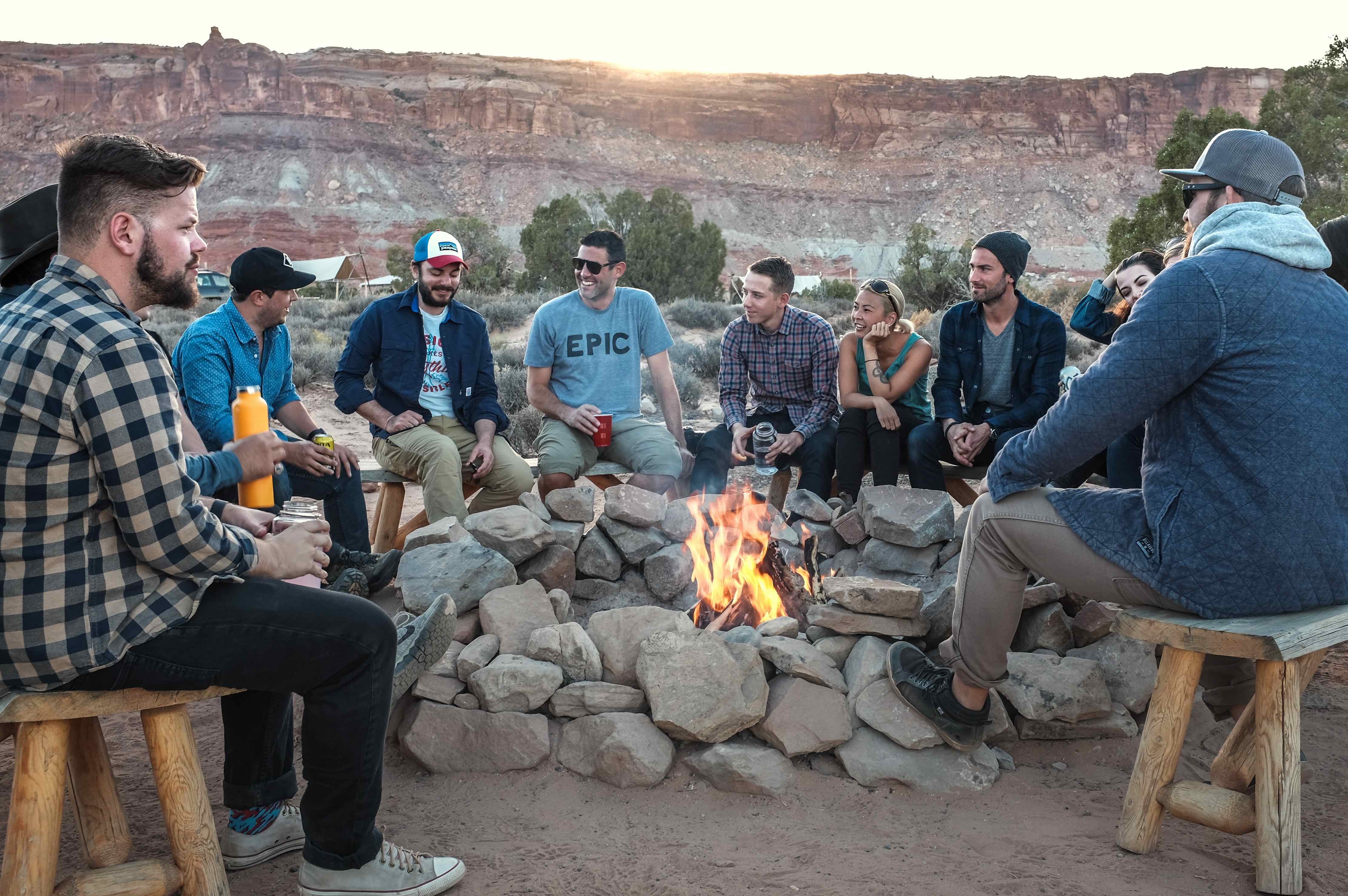 Image attribution: Phil Coffman
Humans have been telling stories in literary form for at least 4,000 years, when the Epic of Gilgamesh was inscribed on Babylonian tablets. Our storytelling practice may well reach back much further than that according to the BBC, if the 30,000 year old cave paintings at Chauvet and Lascaux in France are any indication. Storytelling's ancient lineage indicates that it has always played a central role in our society, forming bonds of loyalty and trust that advance our civilization forward.
Storytelling allows us to virtually step into other people's shoes, refining our understanding of the world around us and cultivating empathy with others. Stories also communicate and reinforce social norms, enhancing the kinds of tribal or group relationships that have historically been key to our survival. Writ large, storytelling is a uniquely human method of preserving and transmitting cultural values that remains a potent force in our world even now, as brands use stories to communicate their values to the audiences that share them.
Perhaps most intriguingly from a marketing perspective, the practice of telling stories originally conferred valuable social advantages on the storyteller. As TIME reports, storytelling improved the storyteller's chances of being chosen as a social partner, enjoying community support, and even having healthy children. This would appear to indicate that the community inherently valued stories and felt they met an essential need within the group, so much so that it provided the storyteller with bountiful rewards for having shared them. In the case of your brand, this translates to customers wanting to engage more with your content and services because you're offering them a clear purpose and pathway to how you will meet their needs-not just prompting them to buy something without underlying cause.
The drive for marketers to position themselves as brand storytellers is now such an essential point of concern for industry thought leaders that one of today's best-selling books in Amazon's direct marketing category is Storynomics by Skyword CEO Tom Gerace and renowned screenwriter Robert McKee, which explores the importance of storytelling in marketing-making the case for 'story' as the strongest tool for marketer's to connect with future audiences.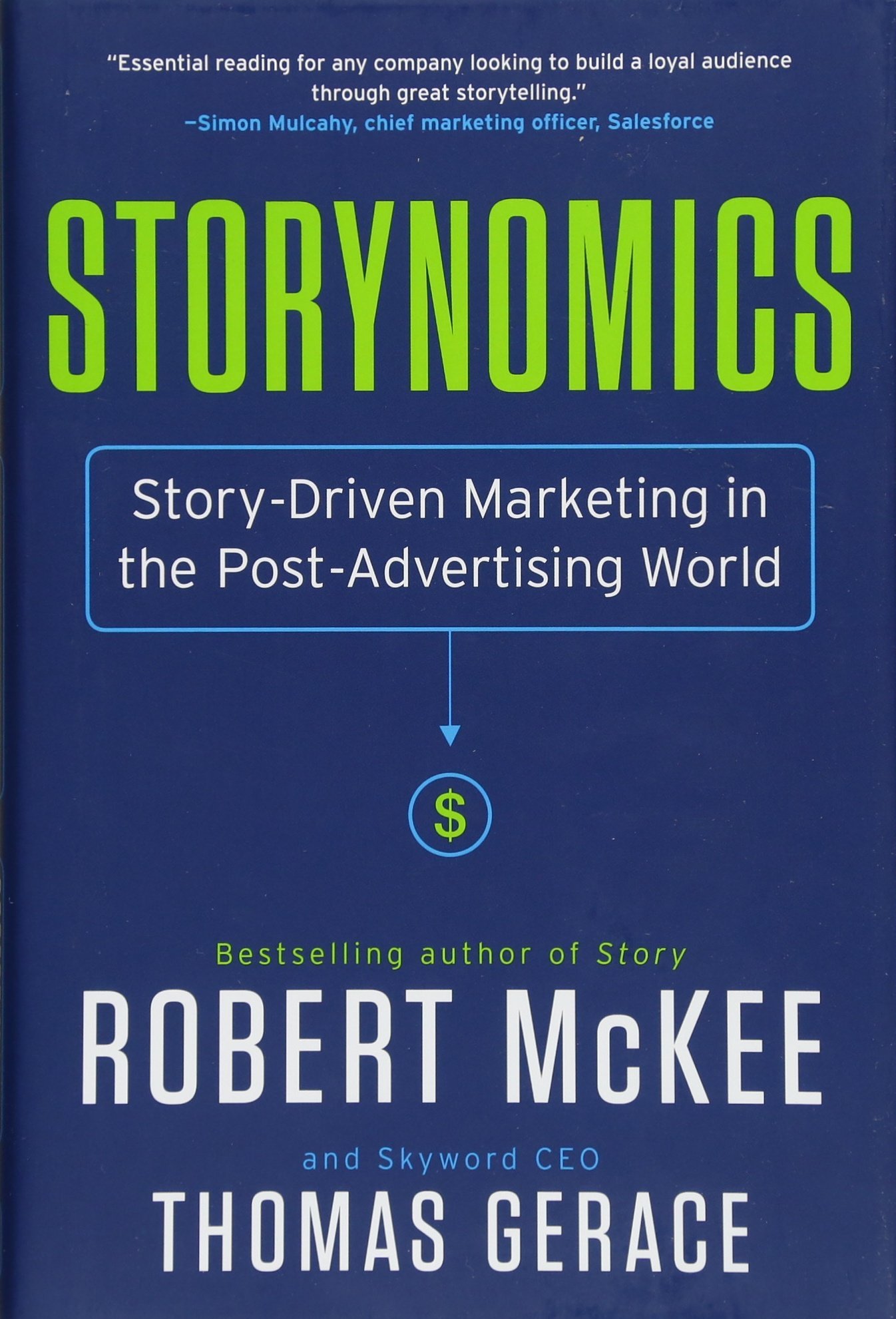 Brand Storytelling's Rising Influence in Today's Market
Storytelling helps brands stand out in a crowded market, boosting brand recognition and inspiring action. It also conveys authenticity, which is also essential for building and maintaining trust. Rather than jockeying for attention and potentially turning an audience off as the process of interrupt-driven advertising sometimes can, brands that tell authentic stories are essentially performing a service, typically either delivering something that the audience needs or tapping into its deeply cherished values, much like the storytellers of old once did. By providing these kinds of personalized experiences that audiences hunger for, a brand can differentiate itself from the competition-something that's especially crucial in a market where products and services may be viewed as commodities.
In contrast to the traditional advertising model in which a brand simply touts its wares to anyone who will listen or watch for a moment, the art of telling stories puts the audience at the center of the experience rather than the brand itself. In essence, brand storytelling is not about you, the storyteller. Rather, storytelling shines best when it provides value to your audience or creates a strong emotional connection. As a result, just as it did for storytellers in ancient times, storytelling is yielding meaningful results for today's brands.
Story-based marketing initiatives like the Storynomics example featured above are even taking cues from the performance and face-to-face experiences practiced by our storyteller ancestors, connecting with thousands of marketers in a live setting through a series of international seminars focused on teaching senior executives and marketing professionals how to instill storytelling into their businesses.

Storytelling's Golden Potential for Brands
Despite storytelling's compelling benefits, only 10 percent of marketers are currently engaging in full-fledged brand storytelling. However, according to Skyword's 2017 research report Inside the Content Marketing Continuum, when you look solely at today's top-performing content marketers, that figure shoots up to 52 percent. Storytelling has a strong correlation with successful content marketing, and it offers golden potential for brands.
Visionary storytellers are giving us early insight into just how transformational storytelling can be for brand and audience alike. As Chris Mumford, PR Content Manager for Western Governors University, explains, "[Our] vision enables us to create real, emotional connections with our audience. It gives us an opportunity to transform the traditional role of marketing into something approaching an act of service: we want to convey value to everyone who reads our content, not just those who will go on to earn a degree from us. Team members are thus motivated by a cause as opposed to just the bottom line, and I think the difference comes through in our content."
When an audience feels that it is being served in this way, it is more likely to reward a brand with long-term loyalty-just as communities rewarded their highly esteemed storytellers thousands of years ago. Storytelling creates lasting relationships rather than transactional impressions, inspiring trust and eliminating the barrier between brand and audience by tapping the tremendous emotional power of the values they have in common. While it's a very old practice with ancient evolutionary origins, storytelling presents fresh, innovative opportunities for marketers and content creators looking to make an impact in our digital age.
Featured image attribution: Prasanna Kumar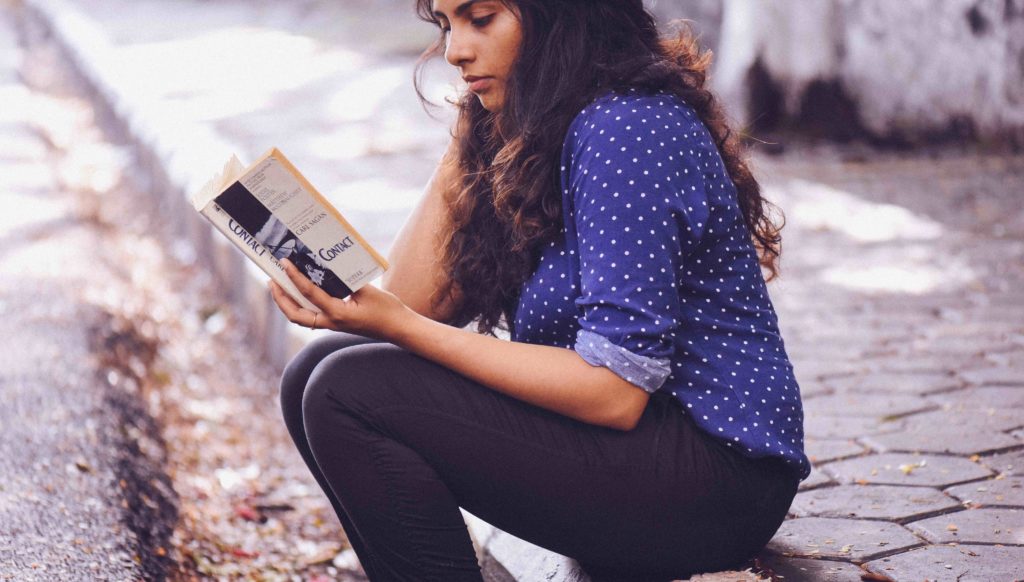 https://www.skyword.com/contentstandard/where-brand-storytelling-began-what-drives-our-deep-human-need-to-tell-stories/
https://www.skyword.com/contentstandard/where-brand-storytelling-began-what-drives-our-deep-human-need-to-tell-stories/
Rose de Fremery