Communications
Will Changing Your Name Mess With Your Personal Brand as a Writer?
By Erin Ollila on November 1, 2017
I grew up assuming I would take my partner's last name when I eventually married. It was something that I wanted to do; yet, when the time came to do so, I was conflicted. I loved my soon-to-be husband, and I welcomed taking his name, especially since my stepson shared it with him, and I loved how it united us as a family. However, there were many questions holding me back. How would changing my name affect the personal brand I was building? How could I possibly give up a name that has been with me my entire life? Did taking my future husband's name make me less of a feminist? What would everyone else think?
In reality, I wanted someone outside myself to make me feel better about honoring the decision I already felt comfortable with. Unfortunately, that wouldn't happen for me, and it won't happen for you. Each individual needs to make the decision personally, but that doesn't mean you can't learn about your options. The best way to approach changing your name as a creative is to listen to the stories of other writers who've been where you are and consider how their experiences make you feel. Here are some of the many ways freelancers approached their name, and also how it affected the visibility of their brand.
8 Reasons for Changing, Keeping, or Altering Your Name
Keep Your Own Last Name, Even If It Becomes a Pen Name
When you're born with a name, why throw it away? Freelance writer Lindsay Krämer agrees. She says, "I got married this summer and didn't change my name because I hate the idea of changing it for marriage. When people ask me why I kept my name, I usually say something along the lines of 'I already bought the domain name for my maiden name,' but in reality, changing my name was never something I considered to begin with."
Also, I know many writers who choose to use their birth name as a pen name, even though they plan on legally changing their name via marriage. They don't want to give up the name they've grown up with, and they don't have to. Writer Kate Gorton says, "I want my birth name on whatever I publish, so even though I'm changing my last name to my wife's, anything I write will be under Gorton."
Embrace Double-Barrelled or Hyphenated Surnames
Want the best of both worlds? Hyphenate or combine your maiden name with your future spouse's name. Jane Doe suddenly becomes Jane Doe Medeiros or Jane Medeiros-Doe. A close friend of mine is not a writer, but she was very concerned about losing the brand she worked hard to build for herself. By choosing to hyphenate her name with her spouse's, she's able to maintain the recognition she's built in her professional community.
Adopt Your Partner's Surname
Forget the old-school rules that changing your name was something that only females did. Freelance writer J. G. C. Wise chose to take his ex-wife's name when they married. He says, "When my ex and I were engaged, we had a lot of other friends getting married around the same time. Many of them were arguing pretty intensely about their last names. In fact, one couple was married for a year and still hadn't decided on a last name. I figured there would be plenty of more important things to argue about, so when my ex and I talked names, I volunteered to change mine.
He continues, "It was a little self-serving too, though. My previous last name, Cacopardo, had been misspelled in print a few times before, and no one could pronounce it properly even though it's phonetic. I'd known before I got engaged that I would eventually use a pen name, but I hadn't decided on one. Moving Cacopardo to be a second middle name and changing my last name to Wise meant I could use my real actual name as my brand instead of having a brand name and then my regular name. So I publish as J.G.C. Wise."
Keep Your Married Name When Divorcing
Though Wise didn't mind taking his ex-wife's name when marrying her, he needed to figure out what to do after the marriage ended. Like many other writers I spoke with, he says, "I kept it when I got divorced and although sometimes I don't like being tethered to the name of my ex, Wise is not only my personal brand name, but it's also become my actual identity."
Writer Jillian Ross also kept her ex-husband's name after divorcing, saying, "I'd been Ross for 22 years, so it felt silly, and a logistical pain in the neck, to change all my IDs and more. It's also the name of my children, so I kept it. As far as branding goes, Ross is easy to spell and pronounce. And, I can sign my name in one flash swoop, so those future book signings will be a breeze."
In fact, most of the writers I spoke with who kept their married name following a divorce did so for one of two reasons. First, they wanted to continue sharing the same last name as their children, if they had any. Second, after forging a career in the writing industry, they were hesitant to lose the name recognition they worked so hard to gain with every byline they published.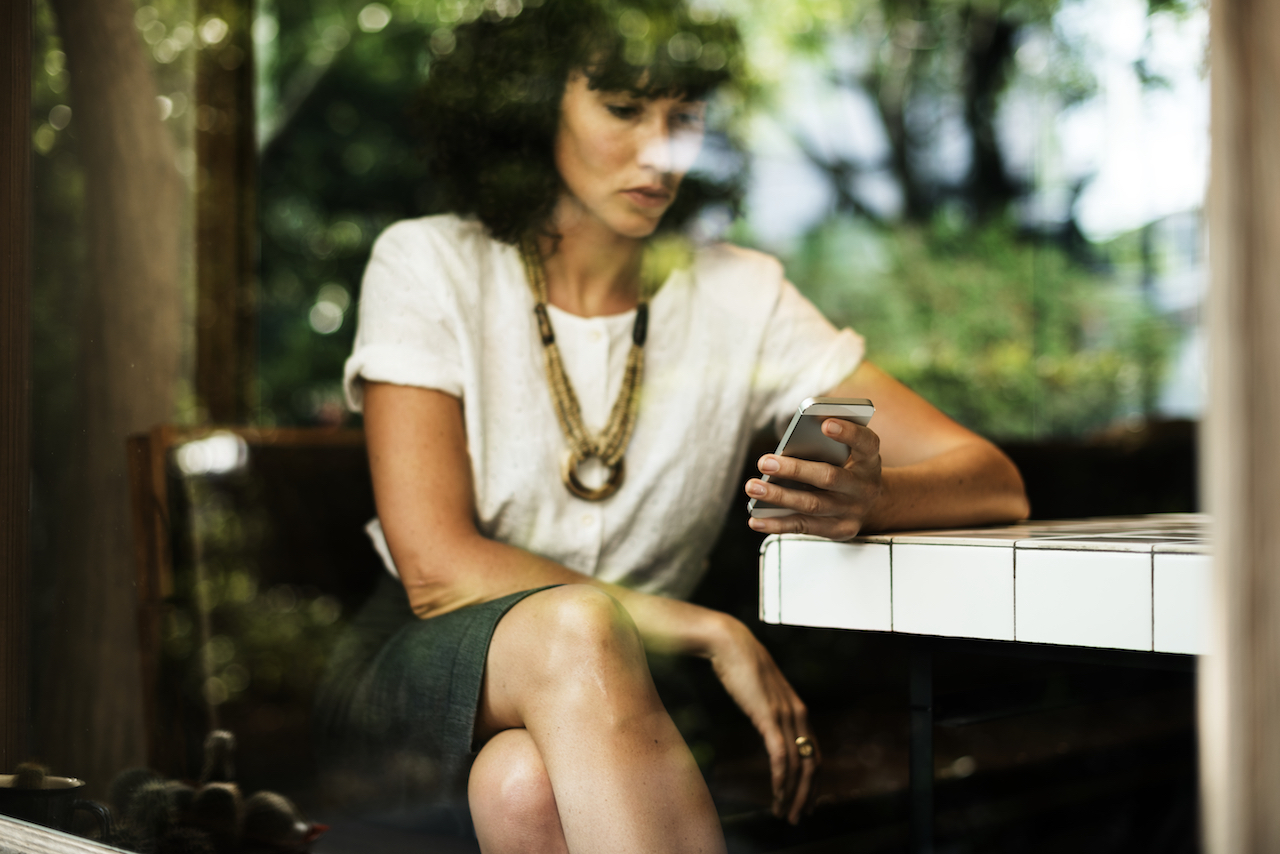 Return to Your Maiden Name
Writer and content strategist Abby Herman says, "I didn't change my name when I got divorced, mostly because my daughter was only two, and I wanted to have the same last name as her. As time went on, things got really heated with my ex, and I started a business. I knew that I wanted my own identity back, both because I no longer wanted my ex's last name and because I hoped my side hustle would become a full-time business. I wanted it to be fully mine. The name change post-divorce cost me several hundred dollars and a lot of frustration and paperwork, but I'm so glad I did it." That doesn't mean that some writers don't choose to return to a maiden name right after a divorce, either.
Distancing From Family
One writer I spoke to is considering changing her name to disassociate herself from her birth family. While wanting to remain anonymous, she told me that she grew up in the foster-care system, and after reuniting with her father as a young adult, the relationship became verbally and financially abusive until she was able to distance herself permanently. Sharing her name with him became a burden she no longer wants to carry, though she's concerned that doing so will make her unrecognizable to editors she's worked with in the past few years.
Another writer, Michelle Mathews took her name in a similar way. She says, "When I married, I took my husband's name, because I liked my husband better than my father. Also, I got to keep my initials, which was important to me. When I got divorced, I still preferred my married last name and I had been using it professionally for nine years, so I kept it."
Honoring Culture
Your culture, or the one you are marrying into, may play a significant role in your decision-making process. Writer Flora Richards-Gustafson says, "I'm a Latina from Costa Rica. I stuck with tradition. My maiden name was Richards-Jiménez. When I got married, I changed it to Richards-Gustafson. If I wanted to be super formal, I would have changed it to Richards-Jiménez de Gustafson, but that would never fit on a credit card."
Name Change as a Necessity
Unfortunately, there can be serious reasons for needing a name change. So serious, that it doesn't matter if you want to maintain a personal brand. You simply must say goodbye to the presence you've built. A writer who asked to remain anonymous told me her story of needing to change her name and life to protect her from a stalker.
She says, "I changed [my name] without a legal deed once, but the trouble ended up following me. So the second time, I changed it legally, upped sticks, and moved away without telling anyone where I was going, cut all ties with all friends, and started over again. It also meant that I lost seven years of work in the process. Changing my name was a total and utter pain in the jacksie, especially when it came to my brand. I'd had a relatively successful blog as part of my portfolio, and while I wanted to transfer the articles, I had to start all over again in case someone decided to Google search any sentences. It also means I can't have a LinkedIn profile, so I know I'm missing out on a huge chunk of potential leads."
What to Consider When Deciding to Keep, Change, or Alter Your Name
As a freelance creative, your company name is also often the same as your personal name (though it doesn't have to be!). So, what do you do when your brand is you? The first thing is to claim the URL of your name, and all the social network handles, too.
Writer Jessie Lewis says, "I started writing under my maiden name, but then took my husband's (far more common) name when we got married. It was a royal pain deciding on social handles with a new name that had high competition online. I've mostly worked it out, but occasionally find myself mourning the loss of my unique maiden name."
For me, I chose to take my husband's last name. I realized that what everyone else thought of my decision made no difference to me. What did make a difference was sharing the name with him, my stepson, and any other future children we would have. At the time of our marriage, I had only just started publishing my writing, so the loss of those bylines were minimal. (Except for that book I co-edited that got published months before my wedding with my maiden name on the cover!) The change worked for me.
You decide what works for you.
Have you thought about changing your name? Are you concerned how it will impact your personal brand? Let's continue this conversation in the comments.
For more stories like this, subscribe to the Content Standard newsletter.

Featured image attribution: Matheus Ferrero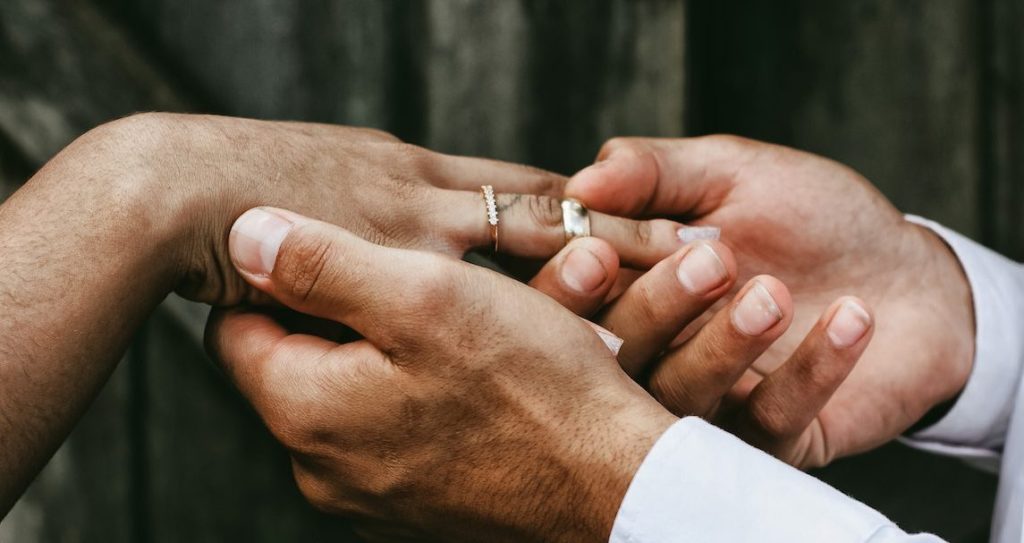 https://www.skyword.com/contentstandard/will-changing-your-name-mess-with-your-personal-brand-as-a-writer/
https://www.skyword.com/contentstandard/will-changing-your-name-mess-with-your-personal-brand-as-a-writer/
Erin Ollila