Content Strategy
12 Financial Services Marketing Examples to Inspire Great (and Yes, Compliant) Brand Storytelling
By Bethany Johnson on January 23, 2018
If you're a marketer in the financial services industry, you likely deal with more speed bumps, red tape, and organizational luddites than, say, the typical tech startup. As the pioneer who's ready to launch a strategic brand storytelling initiative, you may be inspired by the wildly creative things other brands have done to differentiate themselves and build trust through content. Unfortunately, the first examples of great content marketing that come to mind are in industries like consumer goods or travel. For some reason, financial services marketing has gotten stuck in a reactive rut. Take a look at your typical bank's social timeline: pictures of a ribbon cutting for a new branch, an administrative assistant smiling over her tenth anniversary cupcake, and the winner of a prize drawing used to entice new account holders-it's all there.
And you know it's all the same.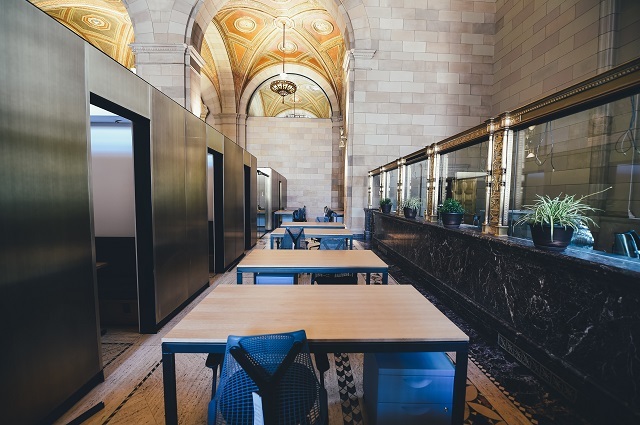 Image attribution: Crew
Everyone loves a cupcake, but isn't there more? Isn't there a standout example of brand storytelling from the financial sector that can spark the imagination of an open-minded compliance officer?
Actually, yes. There are differentiated content brands out there from the asset management, insurance, financial consulting, real estate, and regional banking industries. Here are a dozen examples to get the inspiration flowing.
MassMutual
"Society of Grownups is a content brand backed by MassMutual that delivers financial empowerment through our courses, interactive tools like financial calculators, and incredibly strong blog content that we showcase on our website," says Xiomara Lorenzo, director of Society of Grownups. "It extends beyond a financial product-based relationship."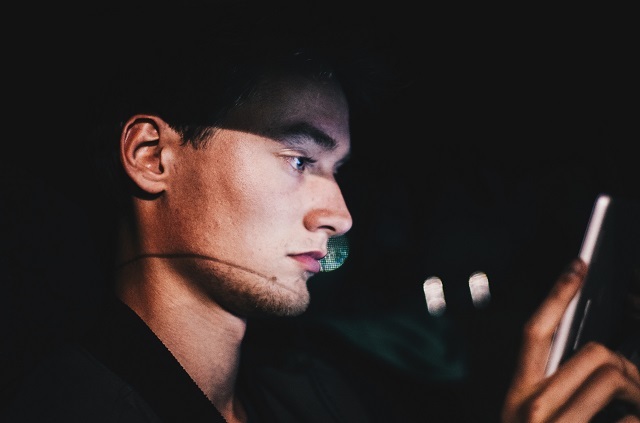 Image attribution: Isabell Winter
Lorenzo says the content brand's success is directly tied to her team's determination to stick to their strategy, something often said but rarely done. "Partnering the underlying content itself with a specific goal is key," she says. "In some ways, that's the most obvious advice. Why would you create content that doesn't have a specific goal in mind? But you'd be surprised at how much of that is out there."
The answer, then? "Create strong content that makes sense within the context of the goal-what you want your customer to get to-that action step, whether it's opening an account, buying a certain product, or giving an email address," Lorenzo says. "What do you need your user to do ultimately, and how is that content-whether it's written content, a digital tool, calculator, or video content-how are these different types of content in service of your goal?"
Fisher Investments
Before the Internet, social media, and mobile devices, Ken Fisher was operating his very self as a prolific media company. Intensely curious and remarkably talented at finding relationships in his research, Fisher invented the price-to-sales ratio, which compares a company's market cap to its yearly cash flow, a measurement that's more relevant today than ever.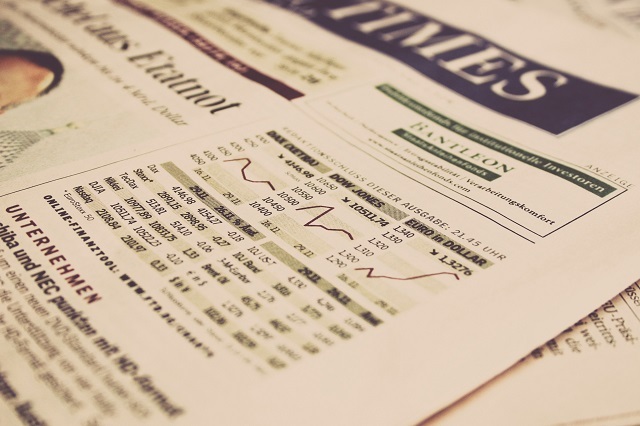 Image attribution: Markus Spiske
Soon after, he founded money management firm Fisher Investments and began a long content creation career. As his business grew, he published 11 books, contributed to countless financial services publications, and sustained a popular column in Forbes for 32 years, a run that still holds the record for longest-running. Best of all, though, Fisher Investments launched MarketMinder Daily Commentator, which helps readers debunk headline hype and stick with a more circumspect investing strategy.
Jyske Bank Private Banking
"If you can't rely on the media, you have to become the media," JyskeBank.tv editor-in-chief Lasse Hoegfeldt told the Content Marketing Institute in 2015. "And that's what we are thinking."
In 2006, the Danish bank began producing journalistic-style videos for internal distribution. Two years later, they started pushing the content out to external audiences. "The hard part is not to produce the content, it's to get the right idea for the content," Hoegfeldt says. "And then to get the big yes from the CEO in the company."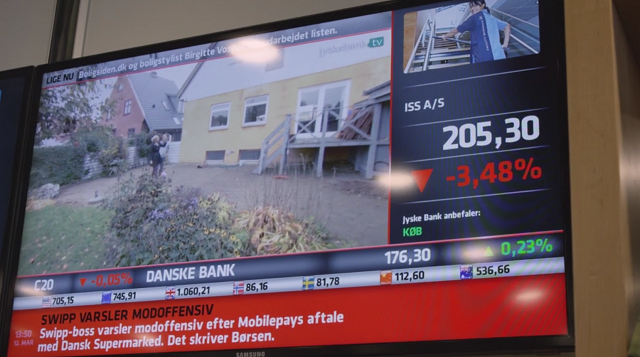 Image attribution: The Story of Content, CMI
The Jyskebank.tv team admits the C-suite phones occasionally to express dislike for a story, or the creative interpretation their journalists have taken. However, after making his opinion known, the CEO deliberately backs away as an exercise of trust in his team's expertise. It's this freedom, Hoegfeldt's team says, that makes their project a success.
And over a dozen full-time Jyskebank.tv producers (and many more remote correspondents) make good use of that freedom. If people are talking about a story at work, at the bar, or at home, then they're covering it at the bank.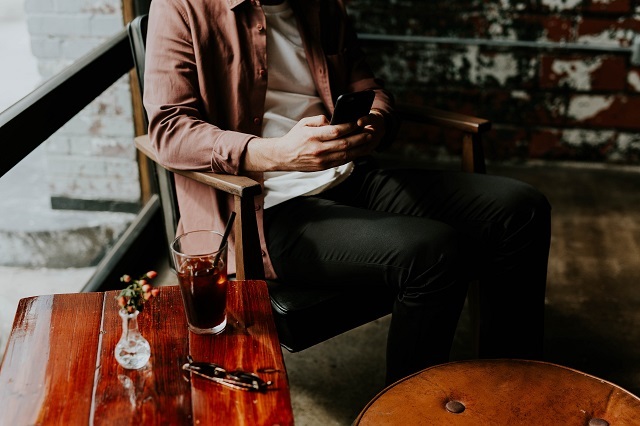 Image attribution: Brooke Cagle
Aprio
Premier CPA-led business advisory firm Aprio is another great example of creative financial services marketing. Their content marketing hub What's Next publishes daily for clients and prospects. "Beyond our face-to-face interactions with clients, this is an additional way we can really add value to our client relationships," says Danielle Berg, chief marketing and communications officer for Aprio. "Our clients have their heads down in their business each and every day. They look to us to inform them about what's around the corner-what's next-hence the name of our content hub."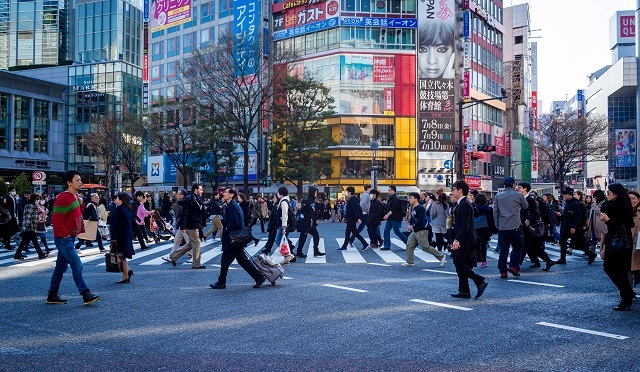 Image attribution: Cory Schadt
"We go a step beyond mere reporting and give actionable insight in all of our articles," she says. "Content is a key part of our strategy to be the advisory of choice to our clients."
When asked what advice Aprio could give other financial services brands looking to differentiate, Berg says it's all about publishing good content-and regularly. "First, set some parameters about what you'll cover, how often, and in what voice. Decide who is your audience-and always keep that in mind. Then, engage your team and subject matter experts so they understand the purpose of content marketing and their role in it," she says. "Finally, always remember it must deliver tangible insights your readers cannot get anywhere else or they will not read it."
Goldman Sachs
So far, we've looked at financial service providers that build audiences with informational, educational, and inspirational content. But one global investment banking firm pushes the creative limits by wading into entertaining, fascinating stories, too. In 2013, Goldman Sachs started Talks at GS, a series of conversations on topics ranging from politics, global economics, current events, business leadership, publishing, entrepreneurship, and technology all the way to tips for motivation, creativity, healthy living, personal expression, and the latest music and movie releases.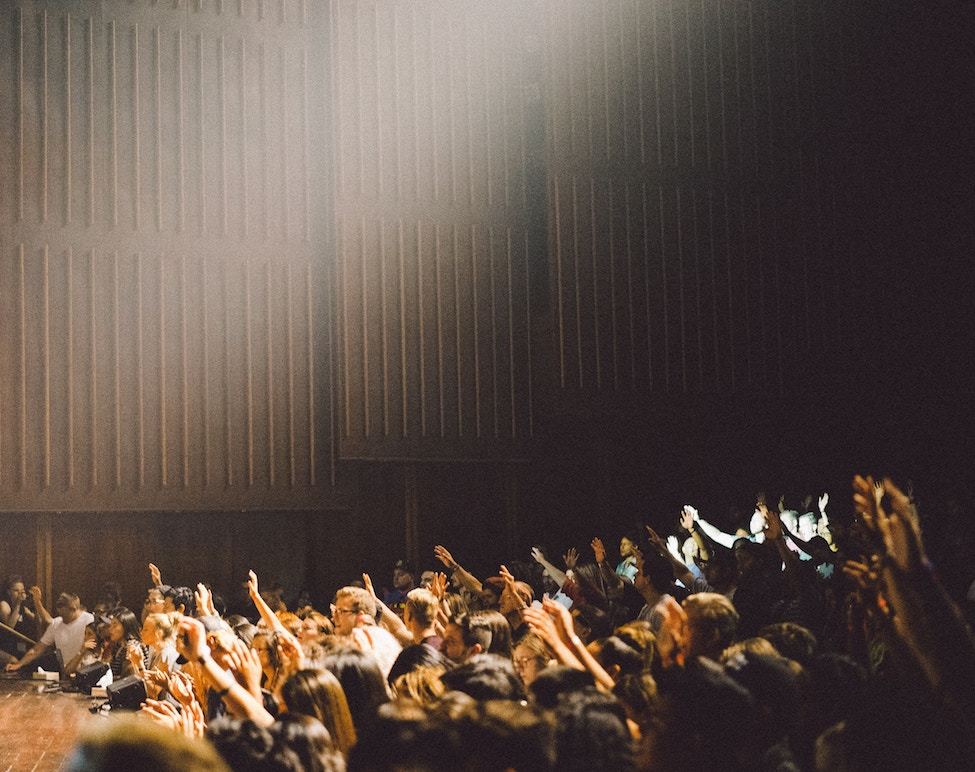 Image attribution: Edwin Andrade
The format, however, isn't a list of how-tos. Instead, interviewers ask discussants their perspective on each issue. The Goldman Sachs content brand has been compared to TED Talks, but the guest lineup on Talks at GS include heavy hitters like Olympic gold medalists, senators, US generals, and founders of household name brands. Smart move, considering the loyal audience each big-name brings to the conversation. For example, brand storytellers may not care to hear a Goldman Sachs executive wax eloquent on content marketing. But bring the articulate Edward Norton onstage to tell his first-hand story of watching the slow, agonizing collapse of the traditional movie industry and how brands are driving the churn. Now the firm has an instantly, insatiably, involuntarily captive audience.
But Wait, There's More
Talks at GS, Society of Grownups, MarketMinder, Jyskebank.tv, and What's Next are just a handful of the successful content brands launched, sustained, and celebrated by service providers in the financial sector. The below examples are also worth checking out:
The Street, a publication created and scaled by MadMoney host Jim Cramer originally meant to build his personal brand.
Thinkorswim, an intro-to-trading site sponsored by TD Ameritrade.
thinkMoney magazine, a print publication, again from TD Ameritrade.
The Marketing Money podcast, hosted by Renasant Bank's John Oxford and Mabus Agency's Josh Mabus. A generous brand storytelling initiative underwritten by the American Bankers Association.
JLL Real Views, the global news site from the real estate and investment management experts at JLL.
First Round Review, a series of magazines published by First Round, the smart, somewhat hip fundraising agency for startups and founders.
Liberty Mutual's MasterThis content kits, a targeted (yet far-reaching) creative media collaboration with the team at How Stuff Works.
"We all agree that financial literacy is something we need more of in the world," says Society of Grownup's Lorenzo. "So we had to find that common goal in a world where there's a ton of different disclaimers around good content. We didn't want to say, 'Here's a powerful personal anecdote. Now let's weigh it down with disclaimers,'" she laughs.
Instead of running finished content by a compliance officer, Lorenzo explains a better approach.
"Success for us meant working with our internal legal compliance team as well as third-party partners on the compliance side to bring them up to speed on what we were trying to do and, in a way, get them to become champions."
Imagine a scenario where your CCO and risk managers are the ones exercising the most creativity, not your content creators. When departments come together with their audience top of mind, anything-anything-can happen.
For more stories like this, subscribe to the Content Standard newsletter.

Featured image attribution: Mauro Mora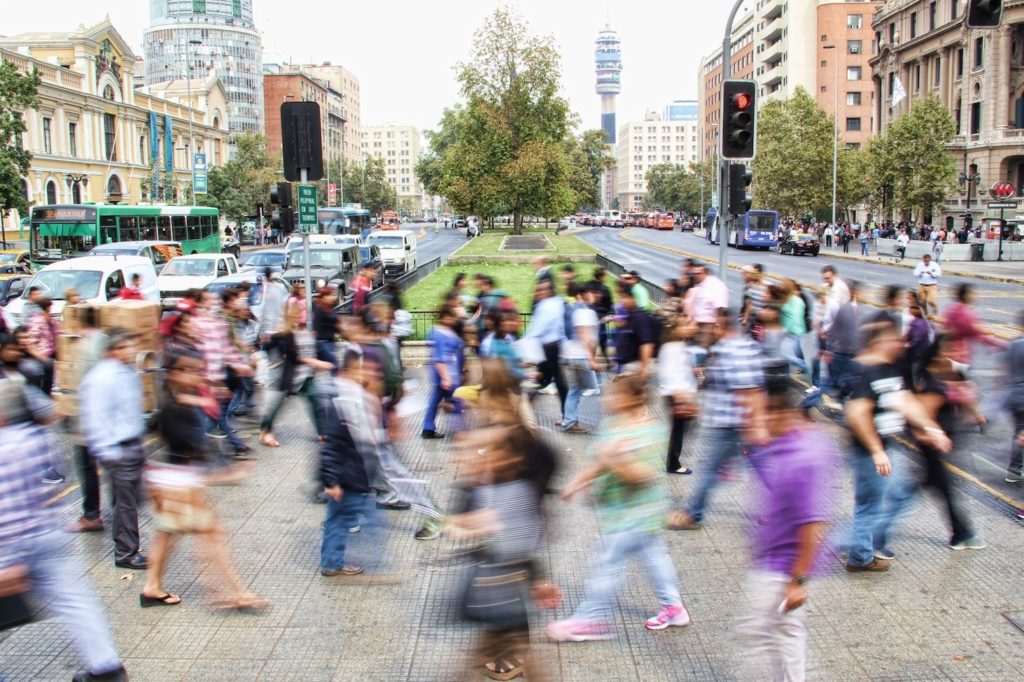 https://www.skyword.com/contentstandard/12-financial-services-marketing-examples-to-inspire-great-and-yes-compliant-brand-storytelling/
https://www.skyword.com/contentstandard/12-financial-services-marketing-examples-to-inspire-great-and-yes-compliant-brand-storytelling/
Bethany Johnson