Content Strategy
3 Old-School Content Marketing Use Cases That Still Drive ROI
By Rose de Fremery on January 16, 2020
2020 has arrived, and with it comes exciting new possibilities for achieving content marketing success. Brands have a dizzying array of options to improve their content marketing programs -- almost too many, in fact. But at the end of the day, they need to prioritize the strategies that are sure to drive ROI.
These three content marketing use cases may be old-school and, as such, fly slightly under the radar, but they still demonstrate a greater ROI potential than brands might realize. Depending on whether your content marketing strategy prioritizes lead generation or conversion, you may choose to pursue one of these use cases over another. However, all of them are worth keeping in your back pocket, as they could prove useful in the near or long term.
1. Email for Lead Nurturing
Email newsletters still offer marketers unparalleled value for lead nurturing. According to the B2B Content Marketing 2020 report from the Content Marketing Institute (CMI) and MarketingProfs, 31 percent of the organizations surveyed said that email newsletters are their most successful vehicle for lead nurturing compared to blog posts and short articles, at 13 percent, and in-person events and case studies, at 9 percent.
But why, in our increasingly sophisticated digital age, does this old warhorse still come in at the top of the list? As Smart Insights reports, email still consistently delivers a higher ROI than other forms of digital marketing -- and has for the past several years. Email is a cost-effective marketing channel, to be sure, but it also offers the distinct advantage of delivering a message directly to an already interested audience. They have to opt in to the messaging, after all.
Another answer may lie in the fact that email offers marketers a golden opportunity to flex their personality. Brands are getting hip to the notion that content personalization is a powerful tool to maximize ROI and create meaningful relationships with audiences, and they're likely to begin these efforts using email.
Not only that, but automation and segmentation tools make it possible for marketers to deliver the right message at exactly the right moment, tailoring their content experiences to the unique tastes and preferences of their audience. And, as Smart Insights points out, email newsletters can be leveraged in combination with social marketing to deliver even greater ROI without investing too much additional labor or effort.
2. Educational Content for Lead Generation
Educational content is particularly effective for securing leads. According to the CMI and MarketingProfs report, webinars and online events were listed as the second most successful way to secure leads, falling just behind in-person events and slightly ahead of e-books and guides. This probably doesn't come as a big surprise, as B2B buyers typically consume quite a bit of content to feel fully informed before making a purchase.
Webinars can also drive significant value over time since they can be recorded and then made available for viewing on demand, at moments that are the most convenient for individual buyers. Despite these benefits, the report notes that only 57 percent of the top organizations surveyed used webinars or online events within the past year, while 95 percent said they published social media content and 89 percent published blog articles or short stories. This is actually good news, though: Webinars are a relatively unsaturated arena, offering marketers a wealth of untapped potential to increase their content marketing performance.
According to MarketingProfs, there's an art to generating ROI through webinars -- particularly in a B2B context. You don't want to be overly promotional at this stage, rather, you want the content of your webinar to entertain and inform your prospective buyers. That's why it's wise to use engaging visuals that will both capture their attention and keep them tuned in. If you plan to do a product demonstration during the webinar, recording it beforehand can ensure that everything goes off without a hitch come showtime.
Integrating your webinar into other forms of educational content, such as white papers and e-books, is another great way to get additional value from this content investment. For example, you can spin some of your webinar content off into infographics, executive briefs, and even social media posts. That way, you can use the content you've already created to welcome even more leads into the fold -- and begin creating relationships with them, as well. You can also make some of that same content available to your webinar registrants, which may help funnel them further along the buyer's journey.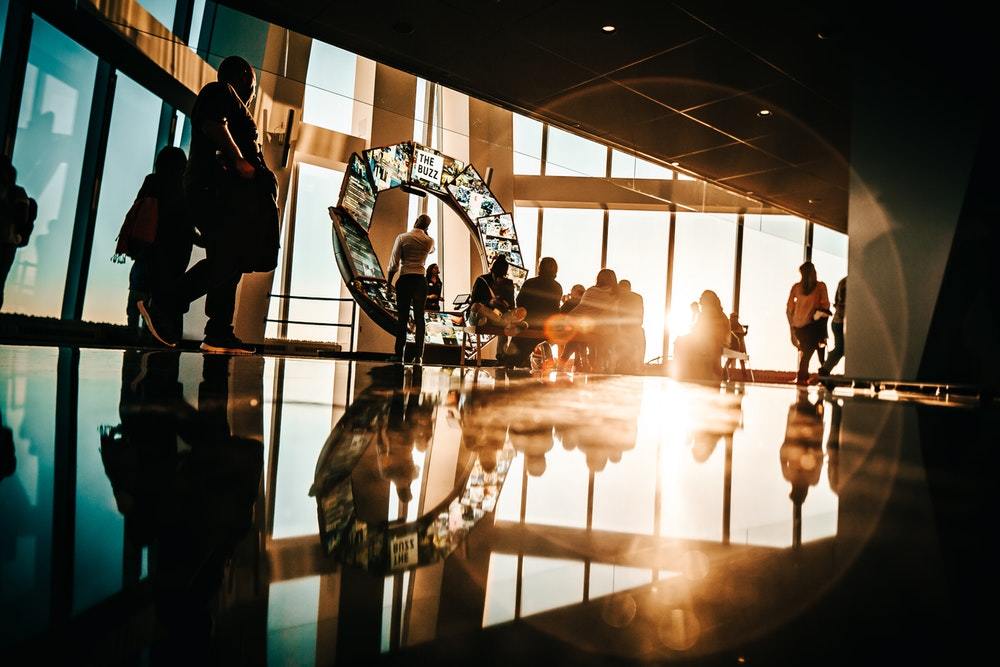 Image attribution: Helena Lopes on Pexels
3. In-Person Events for Lead Generation and Conversion
In-person events are regarded as a dark horse in the race to drive content marketing ROI. But the CMI and MarketingProfs report points out, "In-person events are the highest performing (content type) for securing and converting leads." Bizzabo backs this sentiment up in its Event Marketing 2019 report, reporting that 41 percent of the marketers surveyed deemed live events the most critical marketing channel they have to achieve business outcomes, ranking it well above both email marketing and content marketing.
Brands, especially those with a laser focus on lead generation and conversion, should consider leveraging this use case to increase their content marketing impact in 2020. That said, when people take the trouble to show up for your organization in person, it's key to give them an exceptional experience. Fortunately, there are a few ways you can ensure your live event is a success -- and, most importantly, one that drives maximum ROI.
According to Inc., you'll want to track your registration in real time. That way, you can keep tabs on what patterns may be emerging and adjust your outreach as needed. It's also key to use social listening so you have a finger on the pulse of what attendees are saying and thinking about your event. This should start in advance, but it's especially crucial to carry out during the event itself. Otherwise, you run the risk of missing out on prime opportunities to engage with your attendees and proactively address any problems that may crop up.
Even if your event goes off without a hitch and achieves its goals, soliciting feedback afterward is crucial for a few reasons. Firstly, so you can find out what was especially successful and then channel it in future content efforts or events. And secondly, so you can boost your brand's reputation. By taking the time to reach out and see if they did, in fact, have a good time, it shows that your brand is approachable and cares about its customers.
It's wise to conduct a survey during the event or to send one out directly afterward, so attendees have a fresh perspective on what went well and what could have been better. Marketing guru Neil Patel recommends engaging with attendees on social media after your event has concluded, noting that most marketers overlook this simple strategy for getting helpful feedback and nurturing valuable leads.
Driving Increased Content Marketing ROI in 2020
While it's true that each new year offers marketers exciting new opportunities to drive performance, to truly capture ROI in 2020, they'll want to embrace some older, tried-and-true strategies.
Specifically, these three content marketing use cases still deliver excellent results. By taking advantage of them in your content marketing strategy, you can put your brand in an excellent position to either secure, nurture, or convert leads. Not only that but by calling on all of these strategies, you can put your larger marketing goals well within reach while you drive impressive ROI.
For more stories like this, subscribe to the Content Standard newsletter.
Featured image attribution: The Climate Reality Project on Unsplash.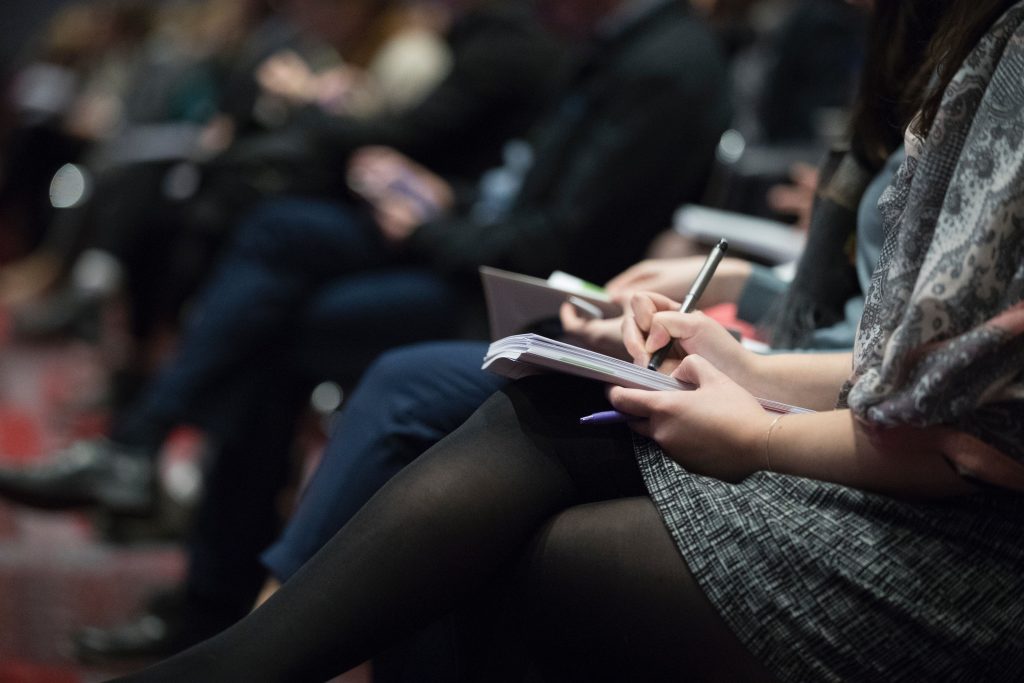 https://www.skyword.com/contentstandard/3-old-school-content-marketing-use-cases-that-still-drive-roi/
https://www.skyword.com/contentstandard/3-old-school-content-marketing-use-cases-that-still-drive-roi/
Rose de Fremery