Marketing Transformation
3 Tips for Designing a High-Performing Content Marketing Team and Workflow
By Rose de Fremery on January 9, 2020
As a content marketer, you're always looking for ways to accomplish more using the talent and the resources available to you. One way to do just that is by ensuring your content team workflow is structured for optimal efficiency, humming along like a well-oiled machine.
With that in mind, here are three tips for designing a workflow that will help your content marketing team achieve even greater success in 2020 and the years to come.
1. Establish a Centralized Organizational Structure
It's no secret that content marketing teams tend to be on the smaller side, which means they must be nimble and agile in order to reach their goals. According to the B2B Content Marketing 2020 report from the Content Marketing Institute (CMI) and MarketingProfs, 35 percent of B2B marketers said their organization has between two and five full-time internal team members dedicated to content marketing, while 32 percent have no full-time person at all.
Content marketing teams may be lean, but the expectations placed upon them are higher than ever. Content marketing is no longer considered a scrappy upstart but, rather, a proven approach that garners impressive results in an increasingly competitive digital landscape. Accordingly, the C-suite is increasingly calling on marketers to deliver an even greater return on their content marketing investment. But how can content teams fulfill this mandate using the in-house talent they already have?
Creating a centralized content marketing group working throughout the company is key. According to the report by the CMI and MarketingProfs, 44 percent of the most successful B2B brands already have a centralized organizational structure in place. Without one, it becomes much harder to successfully coordinate a brand's content marketing efforts across the entire business, ensure that all content forges meaningful relationships with audiences, and avoid duplication of efforts that waste valuable resources.
With a centralized structure, the content marketing team won't simply be order-takers, creating content for various units within the company on a transactional basis without first ensuring that it aligns with -- and ideally flows from -- the company's goals. Instead, the organization as a whole will be far better positioned to provide strategic direction on how best to build audience relationships through compelling content in the near term and beyond.
Unfortunately, there's no ideal content marketing template you can use that will guarantee success when designing your team. The good news, however, is that you can create a structure that meets your brand's unique needs by researching your options, letting your content strategy inform how your team is designed, and carefully considering the mindset with which you approach content marketing performance at your organization. This way, you will have the best chance of creating the team structure that's right for your business.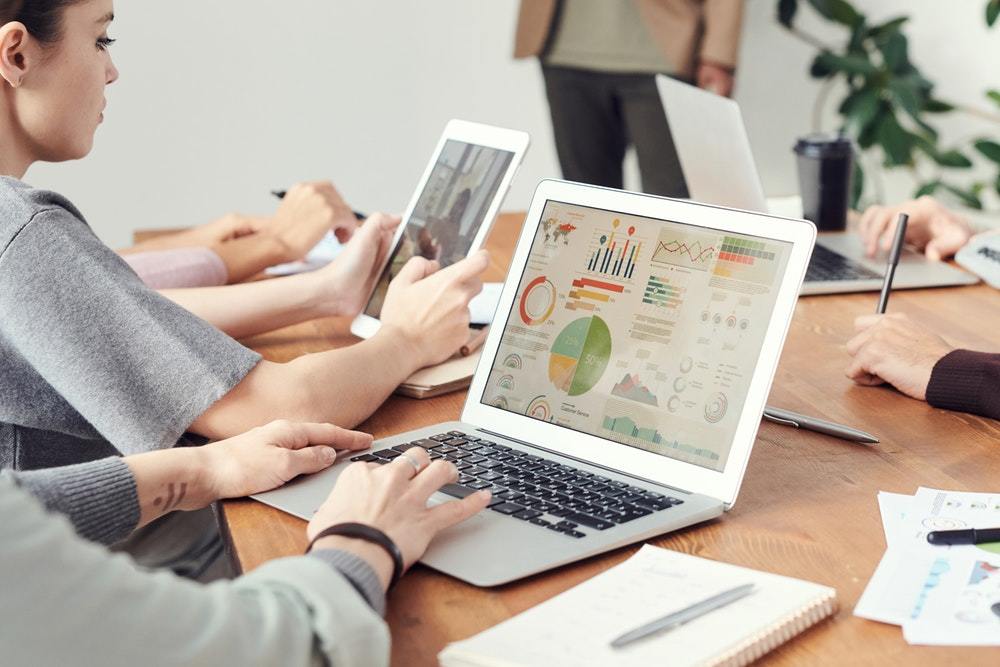 Image attribution: Fauxels on Pexels
2. Create a Documented Content Strategy
To truly shine, your content management team also needs an efficient content team workflow that's guided by a documented content strategy. Without one in place, even the most brilliant squad of high-performing content marketing professionals won't be able to accurately execute on your larger goals. They may also be more likely to end up in that transactional order-taker role, churning out content aimlessly on demand for various departments within the company. Talented team members might find themselves lacking in direction or stymied in their efforts to accomplish content marketing priorities, and you might find that your content sometimes fails to hit the mark as a result.
For this reason, high-performing content teams maintain a documented content strategy. As the MarketingProfs and CMI report notes, 69 percent of the most successful B2B organizations already have one, while just 16 percent of the least successful brands do. Since it's designed to be shared and serve as a central reference for multiple stakeholders, a documented content marketing strategy can also build buy-in for a centralized content marketing structure within the organization. It also highlights ways to make your content team workflow more efficient, empowering your team to continually raise the bar on its performance.
A documented content marketing strategy also helps you make the case for content marketing ROI in conversations with the C-suite. This can come especially in handy when it's time to hire more staff or outsource some of your content creation to trusted partners, giving you the ability to clearly link a new job role or a contracting engagement with the desired outcome you aim to achieve. Having a documented content strategy in place could even potentially aid in recruiting new talent, because it shows talented candidates that your content marketing team is well-organized and has a clear vision for achieving its goals.
3. Consider Outsourcing Content Creation to a Trusted Partner
One of the toughest challenges for any content marketing team, regardless of its size, is to execute a strategy at scale. To successfully scale your content operation as it becomes more sophisticated, your team must able to call on additional resources as needed. This is especially true for B2B marketers, whose buyers typically consume large quantities of content -- including content types that reside deeper in the funnel -- before feeling comfortable making a purchase, but it applies to all content marketing organizations.
For this reason, many successful teams outsource their content creation to a trusted partner. As the Content Marketing Institute points out, it's wise to seek out content creators who understand what's unique about your company and consistently create compelling content experiences that engage your audience -- whether the medium is writing, video, or audio. With the right partner, you can confidently scale your content strategy no matter where you set your sights.
It's an exciting time to be a content marketing leader, but it's also true that expectations have never been higher. Successful organizations know that to continually execute on your content strategy as it evolves, you need a centralized content team, an efficient content workflow, and a strong partnership with gifted content creators who get your brand. With these resources and best practices at the ready, there's no limit to what your content management team can achieve going forward.
For more stories like this, subscribe to the Content Standard newsletter.
Featured image attribution: Fauxels on Pexels.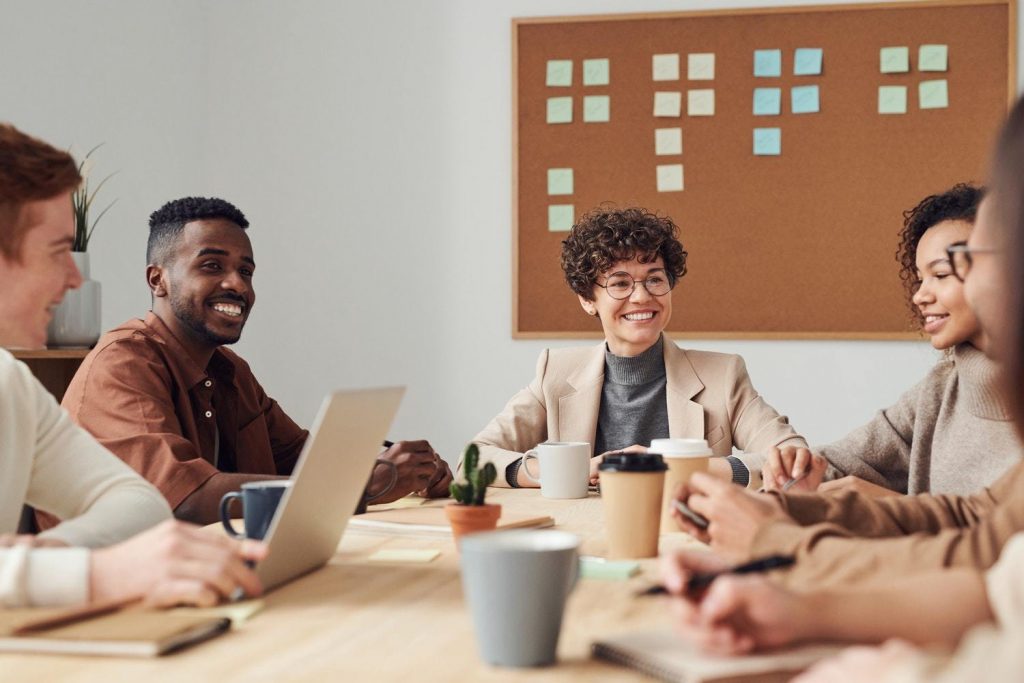 https://www.skyword.com/contentstandard/3-tips-for-designing-a-high-performing-content-marketing-team-and-workflow/
https://www.skyword.com/contentstandard/3-tips-for-designing-a-high-performing-content-marketing-team-and-workflow/
Rose de Fremery