Content Strategy
4 Trends from Twitter's Social Media Data Mine Worth Including in Your Content Strategy
By Liz Alton on July 24, 2020
In analyzing three years worth of data from January 2016 through December 2019, Twitter discovered the trends, themes, and topics that resonate most with its users. Although COVID-19 has since dramatically transformed the way we live and interact with each other, results of this social media data mine point to themes ideally suited to our current state of affairs. In fact, looking at these trends through the lens of the global pandemic provides a surprising—and even fresher—take on what target audiences want and need, here and now.
To land on these findings, Twitter began by looking through its data for the most popular hashtags. Then, according to the social media platform, it "mapped [billions of Tweets] to cluster themes of conversation. Through both human coding and machine learning, commonplace topics like politics and sports were removed, and significant growth areas and contextual shifts in conversation identified."
Here are four of the trending themes highlighted in Twitter's data insights, which you can use to inform your content creation and ultimately deliver assets attuned to the conversations your audience is exploring. Additionally, we're highlighting several brands that are using this social media data to drive better connections with their audiences.
1. Well-Being
One of the major themes that Twitter highlights is discussions around well-being. From our obsession with wellness trackers, health optimization tools, and fitness apps to an increasing interest in holistic health, well-being themes came up in a number of ways. But right now, you'll also want to pay attention to a more granular subtheme of well-being: being well together.
Twitter notes, "Focus on mental wellness is creating a culture of support and unity, bringing people together through the sharing of feelings, experiences, and encouragement. People are raising each other up, encouraging self-care in difficult times, and encouraging a dialogue around once-stigmatized mental health issues."
As a species, it's likely we've never been more in tune with the effects of loneliness and togetherness and the need for wellness than we are today. For brands, this raises several opportunities to:
Create and distribute positive content. The more positivity your brand can inject into its ecosystem—whether that's sharing good news, encouraging success stories, or uplifting takes on familiar topics—the more you'll be seen as a positive force through your content and social media posts.
Use social interactions and other touch points to encourage wellness. For an HR or employment brand, this might mean encouraging followers to make moments for self-care during tough times. For a CPG or beauty brand, this might mean highlighting ways that audiences can embrace clean ingredients that are found in their offerings.
Today, health and well-being are at the center of conversations happening online and offline. Leading payroll company ADP has been developing content on topics such as mental health and remote work. With its article "Kindness Is Not Just for Crisis," ADP dives deep into how audiences can cope when everything around them feels chaotic.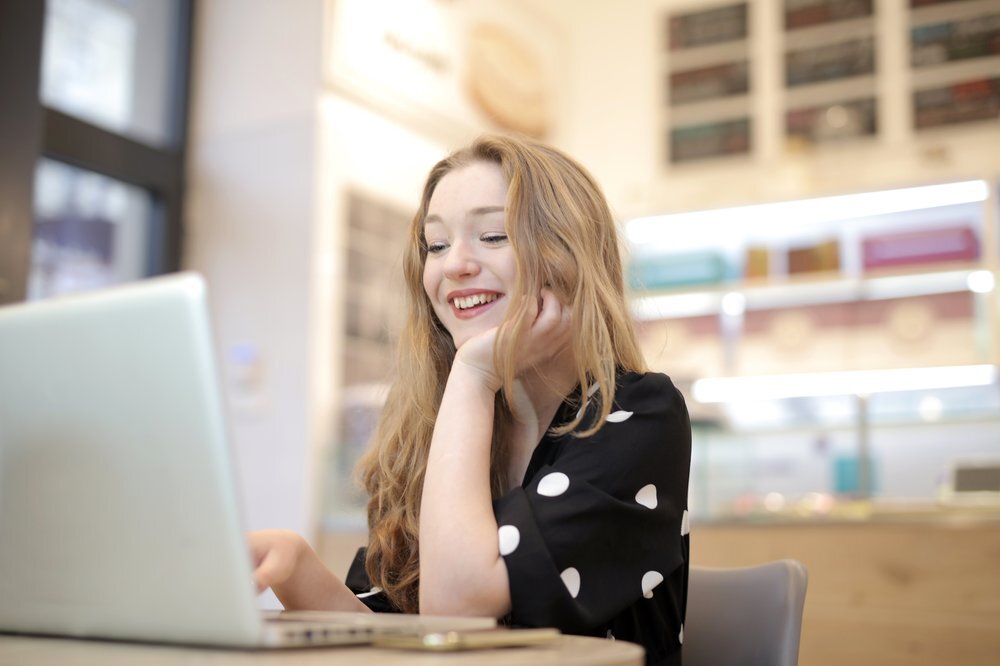 Photo attribution: Andrea Piacquadio from Pexels.
2. Everyday Wonder
Another theme Twitter highlights is everyday wonder. The study notes, "The more people learn about the universe, the more in awe of it they become. They're fascinated by the cosmos and everything it contains, from the planets themselves, to climate change and extreme weather, to spiritual energy and healing." From a focus on spirituality to immersing oneself in the power of nature, there's a desire among audiences to explore and connect with the bigger themes in the universe.
You can use this trend to forge connections with audiences by creating content that:
Explores big-picture questions relevant to your brand.
Highlights your brand's environmental impact and sustainability policy.
Shows how your brand is giving back to communities.
Balances nature-positive messages with themes that resonate with your audience.
Shares the latest discoveries about the world and your industry.
Twitter notes that conversations around urban gardening were up 49 percent when the study was completed—a trend the Telegraph Gardening Twitter account has been successfully tapping into. By sharing everything from virtual tours of beautiful gardens to how-tos for people interested in dusting off their gardening gloves, this page is producing engaging original content that also speaks to audiences' current fascination with the green-thumb lifestyle.
3. Creator Culture
The desire for creative content that inspires hands-on engagement is another core theme: "Makers, builders, and entrepreneurs have joined artists, writers, and musicians in the creative arena. They're actively blurring the lines between work and personal passions, reimagining the day job, and pushing creativity into mainstream culture."
Twitter notes that through "creative currency," audiences are spending less time discussing what they're consuming and more time discussing what they're making. Bakers are baking, woodworkers are sawing, and creatives are pursuing hands-on hobbies to stay occupied during the great global pause.
You can tap into the creative culture theme by:
Creative communities are currently coalescing online, and many of them are centered around what we're creating or how we're struggling to create. The Better-Faster Academy, which applies the Gallup StrengthsFinder test to help writers improve their productivity, has been hosting live coaching sessions on their Facebook page to support creatives during these challenging times.
4. Tech Life
One of the biggest themes from Twitter's social media data mine was audiences' unrelenting fascination with technology. The study notes, "Technology is continuing to change how people learn, how they create, and how they work. People are excited, even if a bit uncertain at times, about having a front-row seat to fundamental change, and they're imagining the possibilities of a more connected, more efficient, more expansive future."
Topics of interest range from how technology has blended into and changed our realities, the future of technology, and what is coined as "tech angst" over the way technology impacts our daily lives. And since COVID-19 began, audiences spanning nearly every generation have had to familiarize themselves with remote technology—at warp speed—in order to perform their jobs, stay in touch with friends, teach their home-from-school children, and entertain their families. Even the most reluctant adopters of technology have made it an integral part of their everyday lives.
To successfully work this theme into your content efforts, consider:
Highlighting the technologies and tools you offer. Social media and content marketing can be effective ways to develop awareness for your services while connecting with your audience over the topic of technology.
Addressing the topic of tech angst. Foster discussions around audiences' concerns with technology, and take the time to engage around your data protection policies, privacy stance, and other tech-related topics.
Discussing new technology on the horizon. Get audiences buzzing about your brand by sharing news about emerging technology in your industry and how you plan on taking advantage of it.
Peter Diamandis and his team recently launched Futureloop, a newsletter that uses artificial intelligence to pull from global news sources each day "to deliver a single comprehensive update on the impact of converging exponential technologies (AI, robotics, drones, cellular medicine, CRISPR, networks & sensors) on the COVID-19 pandemic." This content initiative helps audiences navigate future tech and understand what innovations and discoveries are happening right now.
To keep your messaging fresh and aligned with what audiences care about, you'll need to regularly update your content marketing strategy and assess your social media plans. Twitter's social media data provides several important clues about what matters most to today's audiences, which you can use to inform and calibrate your marketing efforts.
However, to truly get to the root of what your audience cares about, you'll want to look at your own data and be active in the conversations your followers are having. So instead of just creating content for them to talk about, dive into comment threads whenever possible to share helpful resources and gain takeaways about the topics your audience wants to hear more about.
For more stories like this, subscribe to the Content Standard newsletter.
Featured photo attribution: Justin Lim on Unsplash.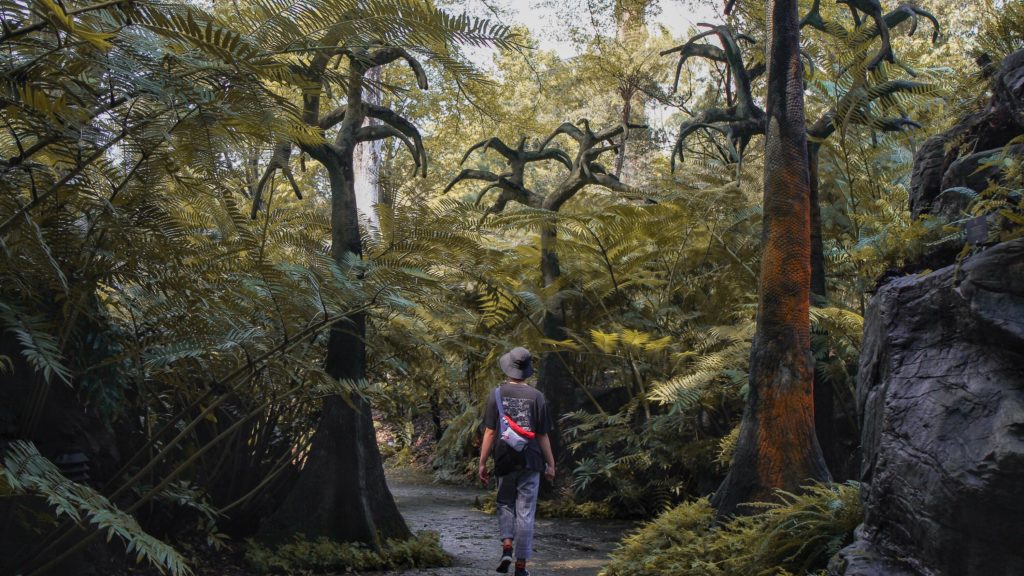 https://www.skyword.com/contentstandard/4-trends-from-twitters-social-media-data-mine-worth-including-in-your-content-strategy/
https://www.skyword.com/contentstandard/4-trends-from-twitters-social-media-data-mine-worth-including-in-your-content-strategy/
Liz Alton