Creative Thinking
5 Great B2B Content Marketing Examples and Storytellers
By Taylor Holland on September 27, 2016
What's the difference between B2C and B2B content marketing? Generally speaking, a lot. But in the ways that really matter, very little. Whether you're selling to consumers or to companies, at the end of the day, you're selling to people. And people like stories.
Sure, business buyers also want to see data that illustrates why they should work with a company. They want to read white papers with useful information and blog posts with tips for improving their businesses. And they don't always need a narrative to find content valuable.
But business buyers are still people. Good stories get their attention, hold their attention, and make them want to learn more. So with a little creative thinking, B2B marketers can use digital stories to humanize their brands, relate to readers, bring data to life, and showcase how their products and services are transforming other businesses.
The Business Case for B2B Brand Storytelling
Many B2B marketers shy away from brand storytelling, thinking this strategy makes more sense for consumer-facing companies, and that B2B brands should stick to straightforward white papers, case studies, and thought leadership blogs.
But stories can transform these traditional forms of content. A case study with impressive data is powerful, but not nearly as powerful as one where the data is wrapped in a compelling client story. A blog post full of useful takeaways is valuable, but it's far more engaging when it also tells a story to which readers can relate.
Customer service software company, Groove, put this theory to the test. The marketing team published a blog post entitled "How We Got 1,000+ Subscribers from a Single Blog Post in 24 Hours," then emailed it to their database. Some subscribers received a version of the post that started with a simple story before diving into the "meat" of the content. The rest received a version that got straight to the point. The result: 300 percent more readers scrolled to the bottom of the storytelling post, and they spent five times longer on the page than those who got the straightforward version.
While many B2B marketers are beginning to understand the value of storytelling, most are still struggling to make it an effective part of their strategy. When the Content Marketing Institute asked B2B marketers about their top five priorities for internal content creators, 41 percent said "becoming better storytellers."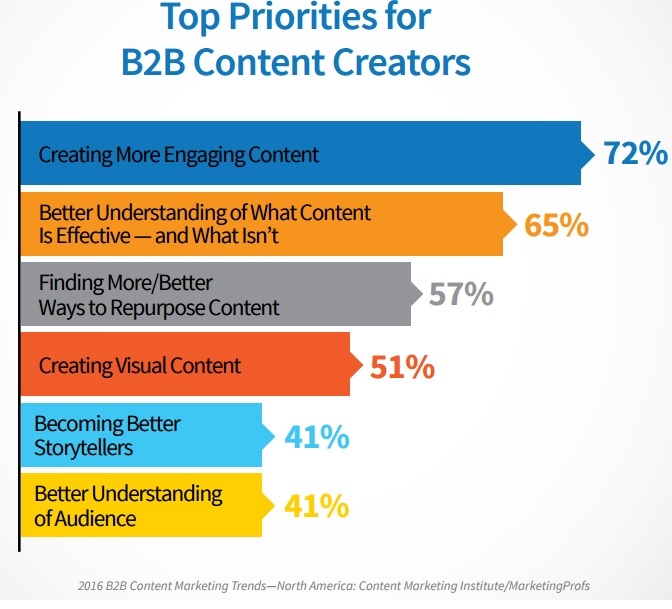 How can B2B brands become better storytellers? By taking a lesson from the following innovators.
5 Brands that Know How to Hook an Audience
These brands are using stories to enhance blog posts, bring case studies to life, and create videos that go viral:
1. Cisco
A pioneer in B2B storytelling, networking corporation Cisco has used digital stories to engage audiences for years. In 2011, the company launched its own news website, The Network, which still features news stories about technology trends, written by talented journalists and reporters. And in 2012, Cisco produced The Network Effect, an award-winning documentary series about the history (and future) of telecom.
Cisco's latest content marketing campaign-Never Better-uses interactive digital stories to illustrate how organizations across industries are leveraging Cisco technology. Each story begins, "There's never been a better time..." (as in "to save the rhinos" or "to make cities smarter") and presents written content, photos, and documentary-style videos on stunningly designed, infographic-like web pages. Expandable content sections entice readers to dig deeper and discover robust stories about different organizations' challenges and how Cisco technology is helping those clients innovate. Suddenly, what could have been a two-page case study for prospects to read becomes a storytelling journey that makes audiences want to "turn the page" and learn more.

2. Boeing
Aircraft technology manufacturer Boeing has a long and storied history, as well as cutting-edge technology with newsworthy applications. And it tells stories about both on its Features page.
Divided into industry-specific categories, Boeing reports on the history of the brand, what the company is up to today, and what's next for aviation technology. But the articles are written like news stories rather than press releases. For example, in "Vacations to Planet Earth," various Boeing engineers paint a picture of how they envision air travel 100 years from now, while "One for the Record Books" describes how Boeing became a Guinness World Records holder for the "largest solid 3-D printed item."
The content gives audiences an inside look at the company and showcases its employees, history, innovations, and achievements in the most engaging way possible: a good story.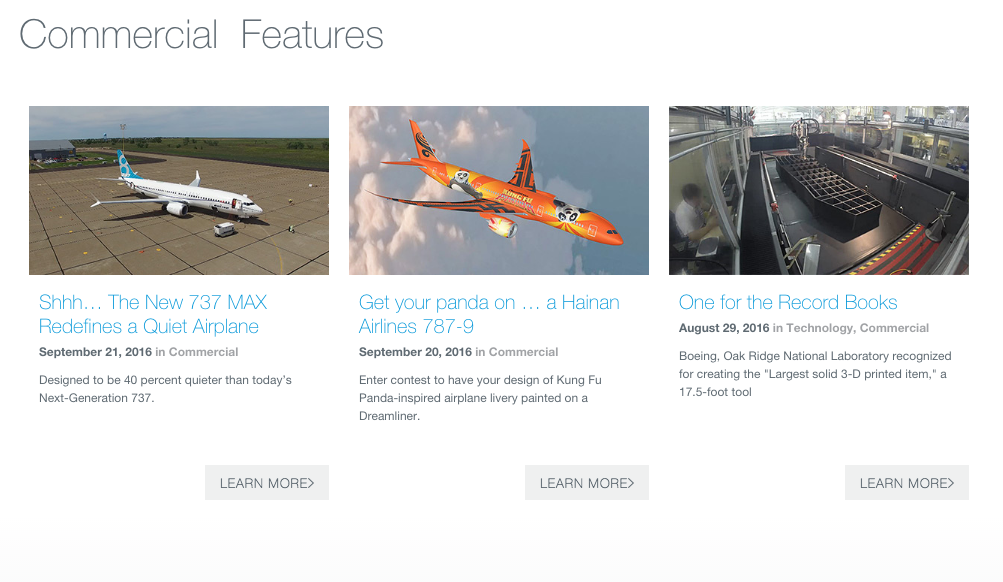 3. Salesforce
When you click on the "Customers" tab on Salesforce's website, you don't just find a bunch of recognizable logos or boastful client testimonials. You find Customer Success Stories. More than just mini case studies, these stories make the customer the main character and put Salesforce in a supporting role.
For example, "Western Union moves money for better with Salesforce" shares not only the story of Western Union but also its CEO, a Turkish-born immigrant who used to send money to his father back home. Then the story leads into a short history of Western Union and describes how the company helps people send money across the globe to support their families and provide education for their children. Only after telling a compelling story about its customer does Salesforce mention how it fits into the picture.
This, among the other stories in Salesforce's Customer Success series are powerful examples of how brand storytelling doesn't have to mean telling your brand's own stories. Putting customers in the lead role often makes a much more powerful point about the value of your brand.
4. Lockheed Martin
Aerospace company Lockheed Martin has engineering projects in the works that could one day take people to Mars. To help audiences envision what that would look like while also inspiring future engineers, the company turned to the newest storytelling format: virtual reality.
For The Field Trip to Mars, Lockheed Martin filled a bus with elementary school children who thought they were going on a regular field trip. Once they were on the road, the bus windows suddenly transformed, revealing VR displays of the surface of Mars. As the bus accelerated, decelerated, or made turns, the view of Mars changed accordingly, making it seem like the vehicle was actually traveling through a Martian landscape.
Lockheed Martin then captured footage of the surprising bus ride, as well as interviews with students about the experience and interviews with the employees who helped create it.
The resulting short film was the most-awarded campaign at this year's Cannes Lions Festival, proving that great B2B storytelling can do more than just engage prospects. It can also capture the attention of global audiences...and perhaps even future employees.
5. Norton
Another favorite at the Cannes Lions Festival, Norton's The Most Dangerous Town on the Internet is a 20-minute documentary about Râmnicu Vâlcea, a Romanian town known for being the hacker capital of the world.
Featuring interviews with both small-time scammers and notorious cybercriminals who've hacked the likes of Google, the US Army, and NASA, this film brings the importance of data security to light in a way that statistic-filled infographics and news stories never could. By transporting audiences into the world of cybercrime and letting its inhabitants tell their stories, Norton drives home an important point for its brand: security threats are very real and so are the people who hack companies of all sizes.
It's a scary story, but one that's very well told and very hard to forget.
Ready to ramp up the storytelling in your B2B content marketing? You may not have the budget to make an award-winning film, but you do have great stories to tell-stories about your company, your employees, your customers, or your industry. Take a look at how these brands are transforming their content and engaging audiences using digital stories, and consider where and how you might do the same. All it takes is a little creative thinking.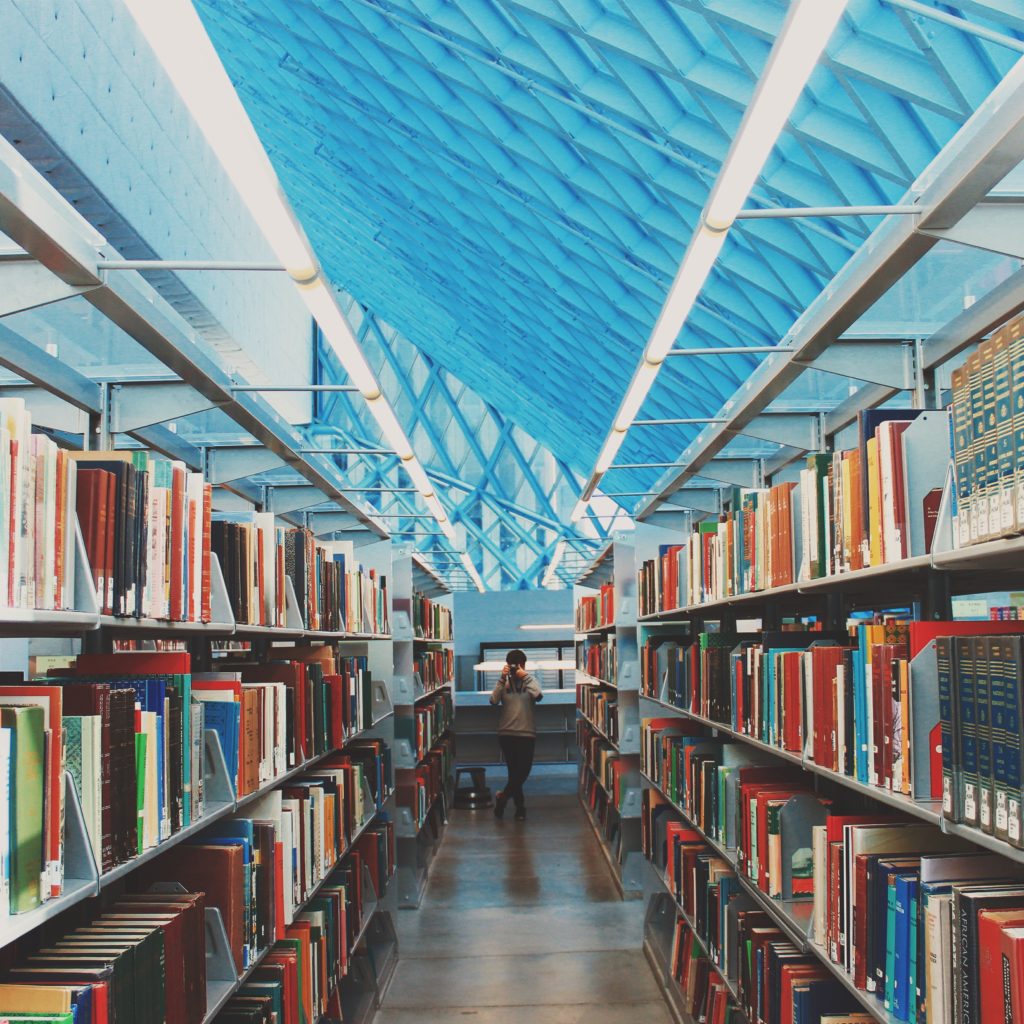 https://www.skyword.com/contentstandard/5-great-b2b-content-marketing-storytellers-from-2016/
https://www.skyword.com/contentstandard/5-great-b2b-content-marketing-storytellers-from-2016/
Taylor Holland