Creative Thinking
5 of the Best Marketing Podcasts in 2019, and How They Stay So Good
By Taylor Holland on October 1, 2019
The learning curve never ends for content marketers, nor does the homework. Not only must you stay up to date on your industry and audience, but you also need to know about the latest content marketing trends, technology, and best practices. And considering how fast those things can change, even A+ students always have a lot to learn.
As a long-time contributor to The Content Standard, I can relate. To ensure my content is always relevant and useful, I tune in to some of the best marketing podcasts around to hear what's on the radar of industry experts.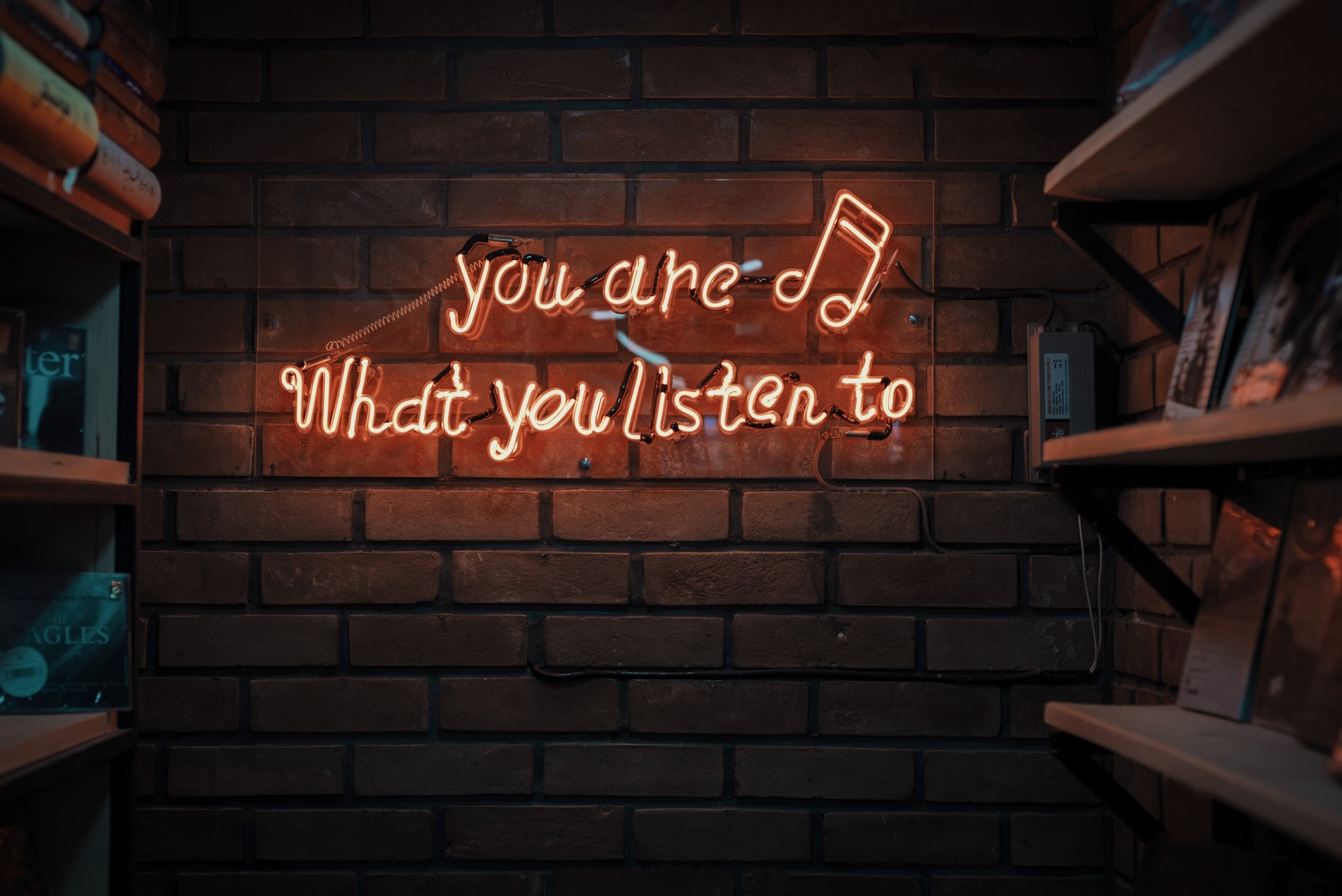 Image attribution: Mohammad Metri on Unsplash
That got me wondering: Where do my favorite podcasters turn for their information and inspiration? To find out, I interviewed five of them and asked the following questions:
Thinking back over the episodes you have published this year, what have been your top takeaways in 2019?
How do you choose the topics for your episodes? What resources do you look to for inspiration?
Other than your own, what are some of the best marketing podcasts around?
What are your best tips for marketing leaders who are considering launching podcasts geared toward the industries they serve? What are some tricks or best practices that you have learned along the way?
Here's what hosts from each of these superb shows had to say about producing engaging, captivating podcast content in 2019.
1. Marketing Over Coffee
Next time you're feeling that midday slump, grab a cup of joe and some earbuds, and tune in to "Marketing Over Coffee." This weekly podcast is hosted by John J. Wall, vice president of marketing for EventHero, and Christopher Penn, co-founder of Podcamp. The pair meets up at a local coffee shop to talk shop, covering everything from new social media strategies and "old-school" marketing, interviewing legendary marketing minds like Seth Godin, Simon Sinek, and Ann Handley along the way. New episodes go live on Thursday mornings and typically last about 20 minutes.
Insights from John Wall
Top takeaways for 2019: "Getting your data in order is the challenge. Organizations that do can take advantage of machine learning and other next-generation marketing techniques. Everybody else needs to get their data cleaned up."
Sources of inspiration: "Christopher Penn scans thousands of articles every week to see what's hot, and I review over 100 business books every year to stay on top of what's happening."
Favorite podcasts
"Punching Out With Kerry and Katie"
"This American Life"
Most of Kevin Smith's stuff
Podcasting pro tips: "Remember, you are competing with NPR, not the other lame podcasts in your industry. Bring your A-game."
2. This Old Marketing
Tune in to "This Old Marketing"—a weekly podcast hosted by Content Marketing Institute founder Joe Pulizzi and its chief strategy advisor Robert Rose—to find out what's new in the world of content marketing. For each hour-long episode, Pulizzi and Rose discuss the latest industry stories and actionable insights from great brand storytelling campaigns.
Insights from Joe Pulizzi
Top takeaways for 2019: "First, we are about to see a massive change in social media access. Outside content makes the social media sites go, but it is also their biggest liability. We've seen Facebook, Amazon, and others start investing in their own content, while at the same time limiting organic access even more, dealing with major misinformation issues, and battling privacy concerns. We've been chatting on the podcast about how, in the near future, access might be removed for many from a little bit to near zero (from a content creation standpoint).
"We also believe there is going to be a shift for brands buying media properties. We are starting to see this, but we are going to start seeing it even more in the next few years."
Sources of Inspiration: "We pick a topic for each week that resonates over all the news. One week it might be privacy. One week might be the death of journalism—it all depends on the news. We generally take one big news story, then wrap that around three or four secondary articles, and always finish with a rant/rave for the week (something we loved or hated that happened recently). 'Rants and Raves' is our most popular segment."
Favorite podcasts
"Conan O'Brien Needs a Friend"
"The James Altucher Show"
"Exponent"
Podcasting pro tips: "Understand who your audience is first. Make sure your show is different in some way (fills a content gap, produced in a different way, serves a new market, etc.). Always produce consistently. Don't ever try to sell anything within the main part of the show. Distribute on all podcast platforms. And finally, promote your podcast."
3. Marketing Smarts
Produced by MarketingProfs and hosted by Kerry O'Shea Gorgone, "Marketing Smarts" is an interview-based podcast featuring leading marketers from all industries and walks of life. Each 30-minute episode is chock full of real-world insights, anecdotes, and best practices.
If you start feeling a little burned out on content marketing podcasts, check out Gorgone's other popular show, "Punch Out With Katie and Kerry," which features marketing and business stars talking about anything other than work. Instead, they dish about their hobbies, volunteer work, side hustles, and personal passions.
Insights from Kerry O'Shea Gorgone
Top takeaways for 2019: "I've noticed two clear trends: a shift toward empathy and humanity in brand marketing, and an increased awareness of health, work/life balance, and employee wellness. The most human brand wins (as Mark Schaefer discusses in this interview about his book, Marketing Rebellion), and the "hustle" mentality is on its way out, as Carlos Hidalgo talks about in this episode."
Sources of Inspiration: "I have a shortlist of people who always seem to know what's coming next: Mark Schaefer, Chris Brogan, and Christopher Penn. I also follow people who have a knack for creating fun, creative content: Goldie Chan, Katie Martell, and Michael Brenner. I keep an eye on these people's feeds for inspiration. I have a Twitter list that follows a broader array of people who are interesting for different reasons. I also speak at or attend several marketing conferences every year so I can stay ahead of the curve."
Favorite podcasts
"UnPodcast"
"The Marketing Companion"
"Mortified"
Podcasting pro tips: "First, choose the right topic. Your podcast has to cover something your audience cares about, but also something you care about—because podcasts are a lot of work, and you'll burn out if it's boring for you. Of course, the topic also has to be somehow relevant to your business (though not about your business). I also recommend having a planning call with guests before recording to build a rapport and finalize topics. This helps break the ice so you don't spend valuable show time trying to find your footing.
"I could get way into gear, but I won't. I'll just say that you must have a quality mic. Poor sound quality causes people to devalue your content: They simply won't listen to your podcast, much less trust it, if it sounds poorly produced."
4. Duct Tape Marketing Podcast
As the field becomes an increasingly complex arena to compete in, sometimes it's useful to brush up on basics like foundational principles like word-of-mouth marketing, referrals, content strategy, and organic search engine optimization—that's where content marketing podcasts like John Jantsch's come in. Founder of the popular small business guide and consulting company, Duct Tape Marketing, Jantsch has been hosting his podcast for 10 years. Along the way, he's interviewed everyone from Guy Kawasaki to Sally Hogshead to Robert Cialdini. His latest book, The Self-Reliant Entrepreneur, has a page for each day of the year, each with inspirational quotes and guidance to get readers motivated to tackle that next big project.
Insights from John Jantsch
Top takeaways for 2019: "The latest theme coming through loud and clear is human touch, personalization, no more auto emails."
Sources of inspiration: "I have a pretty good reading list on my own, but I tend to interview authors who have recently published a book on a topic I think would be interesting. Secret tip: Amazon publishes a list of new and coming releases by category."
Favorite podcasts
"Akimbo"
"Good Life Project"
"The Fizzle Show"
Podcasting pro tips: "My favorite advice is to do interviews with your target market—not just for them. If you are a management consultant who works with mid-size company CEOs, that's who you should have on your show. Not only will that be content that your target market wants to listen to, but it will also give you a valid reason to have a 30-minute conversation with a prospect who is now willing and ready to chat with you."
5. Social Pros Podcast
How are the world's largest enterprises engaging audiences on social media? Find out directly from their marketing leaders in the "Social Pros Podcast"—hosted by Jay Baer, Convince & Convert founder, and Adam Brown, Salesforce executive strategist. Named best podcast in 2015 by the Content Marketing Awards, "Social Pros Podcast" provides a behind-the-scenes look at, in their words, "real brands doing real work in social media."
Insights from Jay Baer
Top takeaways for 2019: "Our show is specifically about enterprise social media, so takeaways tend to cluster there. A big one for this year includes Instagram moving into priority position in social channel strategy; influencer and user-generated content programs becoming more prevalent; and brands having to balance organic and paid social."
Sources of inspiration: "We really base [our topics] on the guest. My co-host and I research each guest and what their brand is doing with social media. We also have guests complete a pre-show questionnaire that asks about their social media team structure, successful initiatives, metrics, etc."
Favorite podcasts
"Six Pixels of Separation"
"Social Media Marketing Talk Show"
"Good One"
"The Way I Heard It"
"High Noon"
Podcasting pro tips: "Have a consistent host that is comfortable and good on the microphone. Invest in good audio. Prepare. Select good guests and prepare them as well. And remember, your show will fail if it's not some people's favorite podcast in the world. What makes it different? Give that to the audience, every time out."
For more stories like this, subscribe to the Content Standard newsletter.
(Featured image attribution: Juja Han)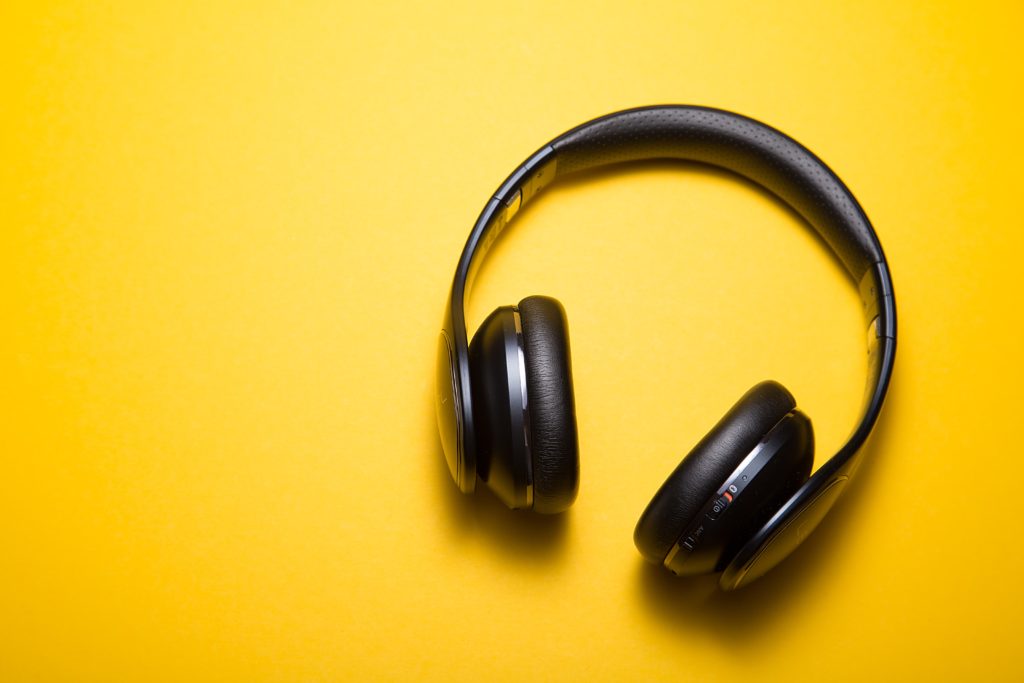 https://www.skyword.com/contentstandard/5-of-the-best-marketing-podcasts-in-2019-and-how-they-stay-so-good/
https://www.skyword.com/contentstandard/5-of-the-best-marketing-podcasts-in-2019-and-how-they-stay-so-good/
Taylor Holland