Communications
7 Marketing Events in 2019 That B2B Brands Won't Want to Miss
By Lauren Cranston on April 29, 2019
Now that the birds are finally chirping, it's high time to get to all those things you've been putting off since winter. And whether you're looking to boost your networking skills, expand your learning outside of the office, or simply build your own personal brand, attending marketing events in 2019 is a great way to embrace this season of growth.
Once you step outside your comfort zone and experience incredible keynotes, engage in interesting workshops, or participate in educational-yet entertaining-sessions, you'll return to work energized and ready to breathe new life into your existing strategies.
Here are seven can't-miss B2B marketing events to add to your calendar, backed by helpful tips and exclusive discounts so that you can attend without breaking the bank!
Hosted by: SiriusDecisions
Date: May 5–8, 2019
Location: Austin, Texas
Why you should attend: This year's program highlights new, role-based Future Vision sessions, where SiriusDecisions and Forrester analysts are teaming up to provide a first look at what the next three to five years will bring to the marketing role. This year's exciting SiriusDecisions Guest Keynote speaker is Grammy & Academy Award-Winning hip-hop artist and social activist Common who will present on the importance of overcoming adversity and speaking out about messages you believe in.
Hot tip: SiriusDecisions Learning is presenting a new summit learning experience: B-to-B Boot Camp. This is a fully interactive, on-site certification program, bringing to life the fundamentals of B2B marketing events in a fun environment.
Hosted by: Access Intelligence, LLC
Date: May 6–8, 2019
Location: Atlanta, Georgia
Why you should attend: This is the only event for marketing, communications, and social media professionals who are serious about social strategy and finding innovative ways to continue leveraging it to drive business goals. Every speaker will share an example of out-of-the-ordinary social media success and dive deep into the way that social initiatives can completely revitalize your brand strategy.
Hot tip: Save $100 per person when you bring a group of three or more people from your organization by selecting the "Group Rate" when you register.
Hosted by: Brightcove
Date: May 14–16, 2019
Location: Boston, Massachusetts
Why you should attend: PLAY gathers directors, managers, engineers, developers, and executives from the worlds of OTT, broadcasting, marketing, publishing, and enterprise communications. Whether you want to learn new video strategies, network with your peers, or dive into video technology, PLAY has you covered.
Hot tip: Not trying to break the bank? Score a workshop pass for only $199 on day one.
Hosted by: Skyword
Date: June 6
Location: Boston, Massachusetts
Why you should attend: In today's transformative market, change may seem like the only constant. How do marketers create lasting connections with audiences that build trust and drive engagement, despite all this change? Forward not only brings together today's top marketers, but puts special emphasis on learning from the world's best creative strategists and storytellers. Come hear keynotes from Wall Street Journal bestselling author and global marketing influencer, Ann Handley as well as Allen Gannett-Skyword's own Chief Strategy Officer and New York Times bestselling author of The Creative Curve. Forward will give you all you need to know about how to create content with purpose and value.
Hot tip: Join the Boston content community at this year's event. Register now and use code BETTER_TOGETHERto save $300 on general admission pricing, and snag a ticket for just $199!
Hosted by: Moz
Date: July 15–17, 2019
Location: Seattle, Washington
Why you should attend: Moz is a familiar name to all those in the SEO space for their software and educational resources which help digital marketers improve their search rankings and build an audience. At MozCon, you'll connect with an incredible community of experts and uncover tactical advice from industry leaders in the vast world of SEO, mobile, conversion optimization, local search, and more. Moz is even bringing in a few notable Search and Marketing Scientists, to break down the winning formula for getting ahead of those elusive Google algorithms.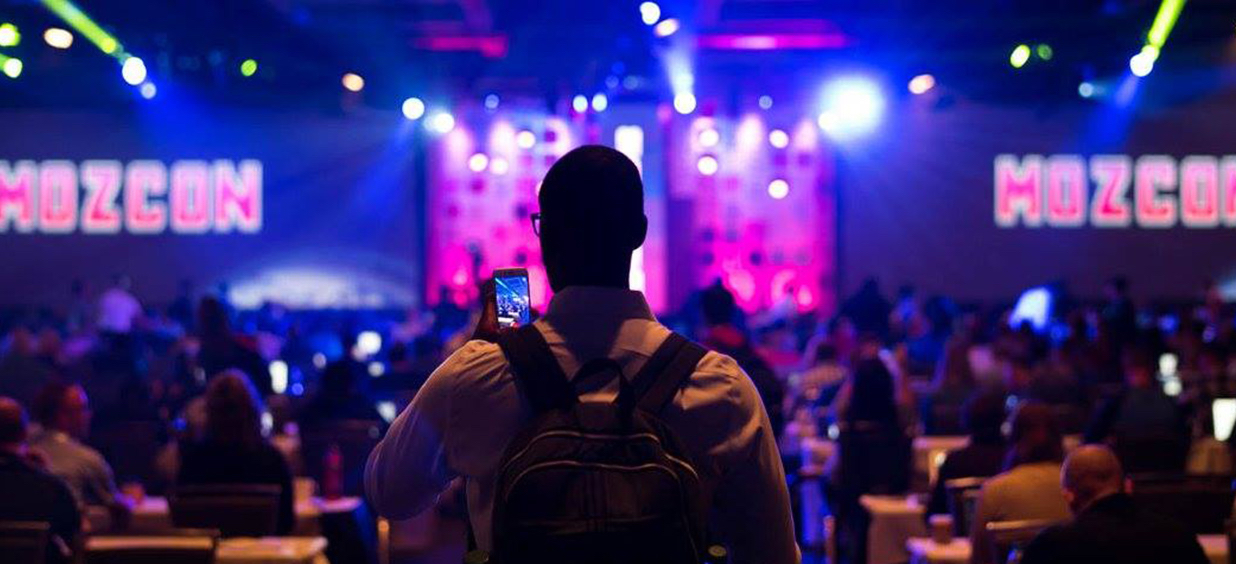 Image attribution: Shane Macomber
Hot tip: Using a free trial of Moz Pro? You can buy a ticket at the Moz subscriber rate while you're still on your thirty-day free trial. Your ticket price also includes a recording of the MozCon speakers, which you can share post-conference with your coworkers.
Hosted by: Frost and Sullivan
Date: July 15–17, 2019
Location: San Diego, California
Why you should attend:Marketing Impact 2025 is the one event where strategic and tactical marketing leaders gather to be inspired and inspire others in the pursuit of a complete reinvention of marketing. For their 20th anniversary conference, Frost and Sullivan are bringing together marketing leaders from brands like Cisco and Airbnb to share their predictions for where marketing is heading and help attendees discover their own "Eureka!" moment.
Hot tip: Save $500 on both general session and complete series passes if you register by Friday, May 3.
Hosted by: the Association of National Advertisers (ANA)
Date: July 24–26, 2019
Location: San Diego, California
Why you should attend: The 10th annual ANA Digital & Social Media Conference will feature top CMOs and key leaders who will cover important topics such as AI, influencer marketing, voice, social media, chatbots, content marketing, measurement, and more. And for those of you who view marketing as a wild jungle? ANA is kicking off their first conference session with a behind-the-scenes look at the digital marketing of the famous San Diego Zoo. Audience members will learn about how the Zoo's fresh approach to storytelling and how the Zoo connects people with wildlife to inspire a passion for nature.
Hot tip: The ANA has negotiated a special room rate of $299/night with Hilton San Diego Bayfront. In order to use the ANA rate, you must be registered to attend the conference and book before Wednesday, July 3.
What other marketing events in 2019 did we miss? Tell us about it in the comments!
All prices and promos are current as of this writing.
Interested in learning more about Forward 2019? Register now to save your seat for this special event! Don't forget to follow along with the event on social media using #Forward19.
Featured image attribution: Edgar Chaparro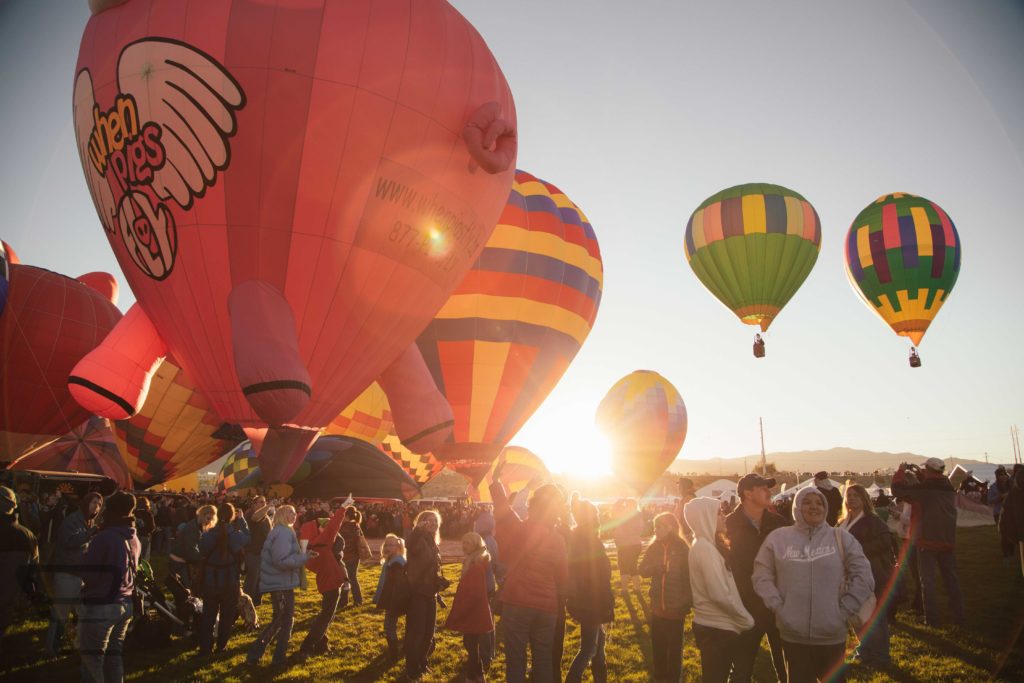 https://www.skyword.com/contentstandard/7-marketing-events-in-2019-that-b2b-brands-won-t-want-to-miss/
https://www.skyword.com/contentstandard/7-marketing-events-in-2019-that-b2b-brands-won-t-want-to-miss/
Lauren Cranston