Content Strategy
7 Signs You Might Need Content Marketing Help
By Jonathan Crowl on May 19, 2021
Successful brand-building doesn't happen in a vacuum. It's only a matter of time before your marketing department will have to navigate talent acquisition to work with specialized services and skills. As your brand marketing strategy evolves, you may discover you need help from outside marketing experts.
In some cases, this might entail engaging a content marketing partner that has the resources and expertise to execute your strategic vision. In others, it might mean connecting with freelancers, consultants, and other professionals who can complement your in-house talent with unique skill sets and perspectives.
As your marketing strategy evolves, so will your constraints and pain points. Typically, though, these problems have simple solutions. The bigger challenge facing many brand marketers is identifying exactly when it's time to look for outside help. While a bootstrapped approach to brand marketing has a certain appeal, leaning on specialized, grounded expertise is a straighter path to improved marketing performance and overall business outcomes.
There's virtue in being able to admit your marketing strategy would be stronger with another mind in the mix—here are seven common triggers and challenges that may indicate it's time to seek a helping hand.
1. You're ready to build a strategy, but you're short on internal experience.
Content isn't as simple as publishing blog posts to your brand's website. Before you start counting page views, build a strong foundation for your strategy.
It's vital to:
Exhaustively understand your customers' pain points
Target content to specific buyer personas and stages of the customer journey
Account for SEO and other optimizations that support content success
Align content strategy with larger business goals
Create consistent messaging across different pieces of content targeted to the same personas and pain points
A strong content marketing program maximizes the efficiency of its content production, including how assets are managed and repurposed across multiple content channels. And, crucially, it's built to support continued experimentation and optimization over time: Skyword research shows that 85 percent of top-performing content marketing programs routinely adjust their content mix to adapt to changing business needs.
If you haven't built or managed programs in the past, the task can be overwhelming—especially when you're adding this project to an already full plate of responsibilities. A trusted partner can guide you through this process and build a program poised for success.
2. You're eager to experiment with new content types, but you lack in-house expertise to guide campaign development and content production.
Suppose your business is already producing certain types of content, but you're eager to expand production to include new content types to further engage your target audiences. Each content type comes with its own set of best practices and challenges. If your in-house marketing team hasn't worked with these content types in the past, you could be facing a lot of trial and error—and wasted resources—before you land on the right approach.
A content marketing partner, along with specialized freelance content creators, can accelerate this testing phase, infusing your content strategy with the expertise you need to hit the ground running with fresh, promising content types.
3. Your internal team can't produce content at the scale you need.
Even when your marketing team is overworked and understaffed, the cost of adding a new hire can be prohibitive. And a single new hire often isn't the best fit when what you really need is content assistance at the creation, strategy, and management levels.
Freelance content professionals can alleviate this strain on your department resources, providing additional support to scale up your content production and fill the specific holes your team needs to deliver better business outcomes. Freelance creators offer agility and flexibility, so you can scale content production up or down based on internal demand.
4. Long content production workflows are causing you to miss out on time-sensitive marketing opportunities.
Speed can be an asset in your content strategy. Financial advisory firms, for example, strengthen customer trust and loyalty when their content strategy is set up to quickly dispense insights and educational resources around new economic events such as market corrections and economic recessions. When your content production workflows are long and unorganized, the time you spend waiting for content to go from idea to published piece can cause you to miss out on potential sales and marketing opportunities as well as degrade your existing customer experience.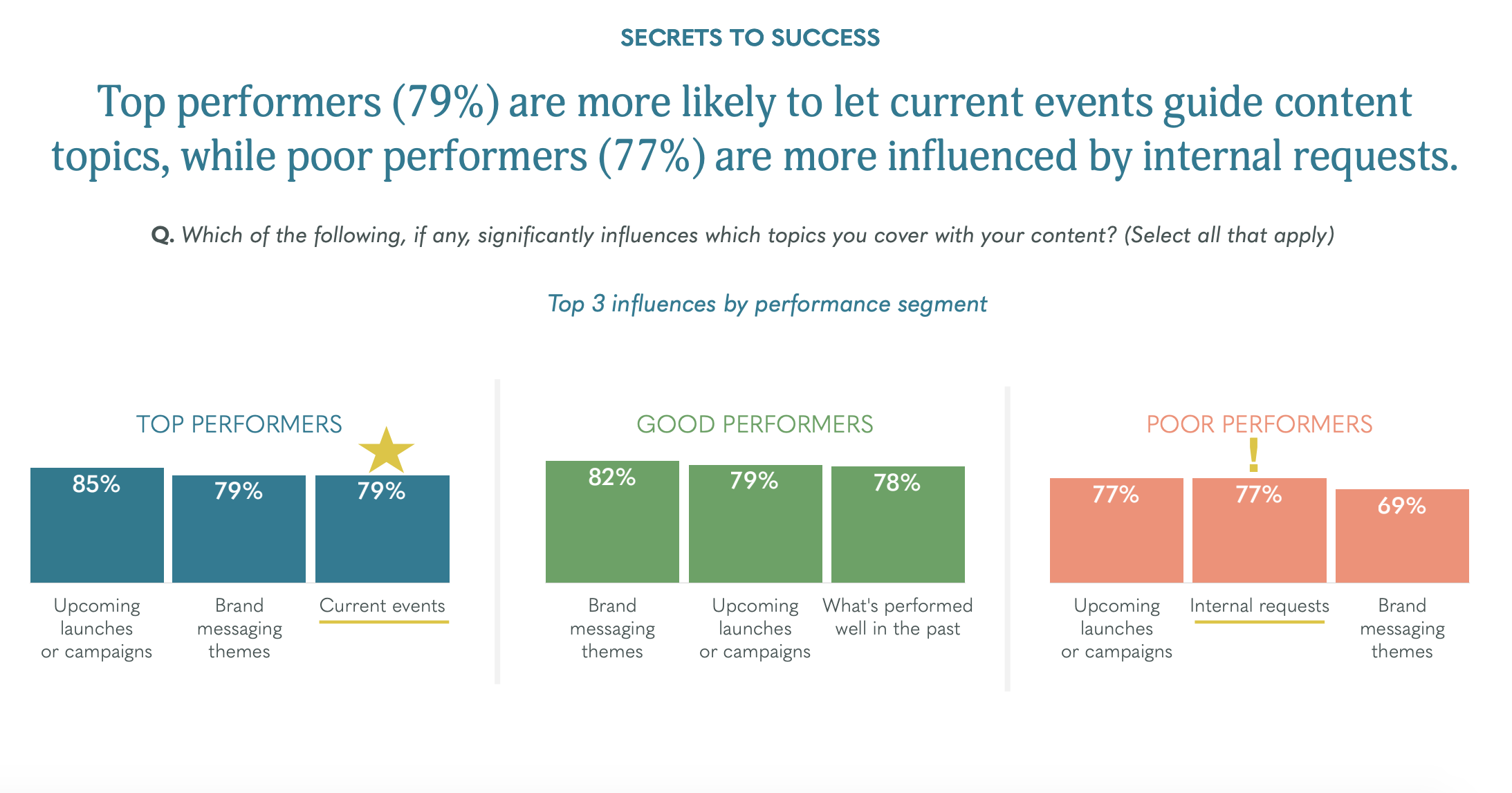 Skyword research shows that 79 percent of top-performing content programs are more likely to choose content topics based on current events. An experienced content marketing partner can help develop content creation workflows optimized for speed and responsiveness, enabling your brand to capitalize on emerging news and events to increase audience engagement and deliver more value to your followers.
5. Your internal marketing team lacks diverse voices, perspectives, and experiences to inform your content.
Rather than dedicating content creation to one or two members of your marketing team, gather content contributions from a wide variety of professionals. Diversity among your content creators and partners ensures that your content incorporates varied approaches to messaging, pain point articulation, content channels, and subject matter expertise that may prove useful when speaking to specific audience segments.
With diverse creators behind your content, you'll also have an easier time experimenting and iterating to discover new, more effective content strategies to optimize your marketing performance over time.
6. Your internal SMEs don't have the bandwidth to contribute their own content.
Internal subject matter experts can be rich sources of expert insight. Too often, though, these SMEs are too busy with their primary responsibilities to take on side projects like content creation.
One solution to this resource constraint is to seek out external SMEs who can create content on your brand's behalf. Skyword research notes that 72 percent of top-performing marketing programs require creators to incorporate expert insights into their content.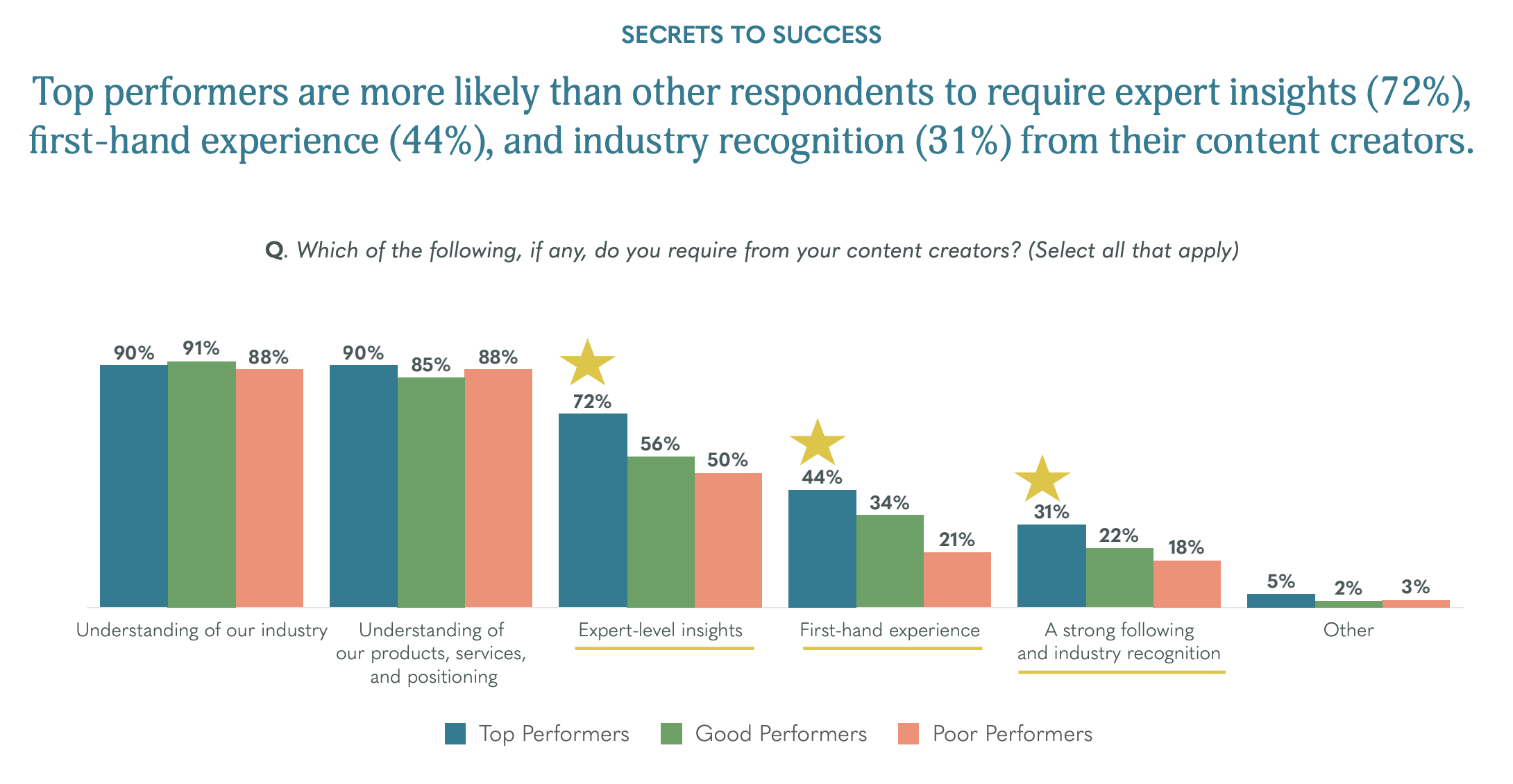 Whether these insights come from SME interviews, supplemental research, the content creator's own expertise, or a combination of these sources, an outside creator can help you leverage SME knowledge in your content.
7. Your content strategy isn't driving the business outcomes and ROI you want.
Effective content strategies align with business outcomes. As brand leaders become more insistent on driving business revenue through marketing expenditures, content needs to deliver strong ROI to justify this investment.
Performance metrics that indicate ROI are worth marketers' attention as well—our survey of content marketing programs shows that 63 percent of top-performing programs conduct regular partner assessments to evaluate ROI and marketing success, while 45 percent calculate ROI at least annually to make sure they're hitting performance targets. An analytics-driven approach to measuring content success can be an asset in evaluating performance and identifying areas for improvement.
Whether you need plug-and-play content creation or holistic support for a program, vendors, partners and freelancers are ready and waiting to help. Look for creative partners that can bring new perspectives, skill sets, and expertise to complement your internal team and lift your content marketing strategy to new heights.
Skyword was recently named a Leader in the 2021 Gartner Magic Quadrant for Content Marketing Platforms. Access your complimentary copy of the full report for more details.
Featured image attribution: Jaime Dantas on Unsplash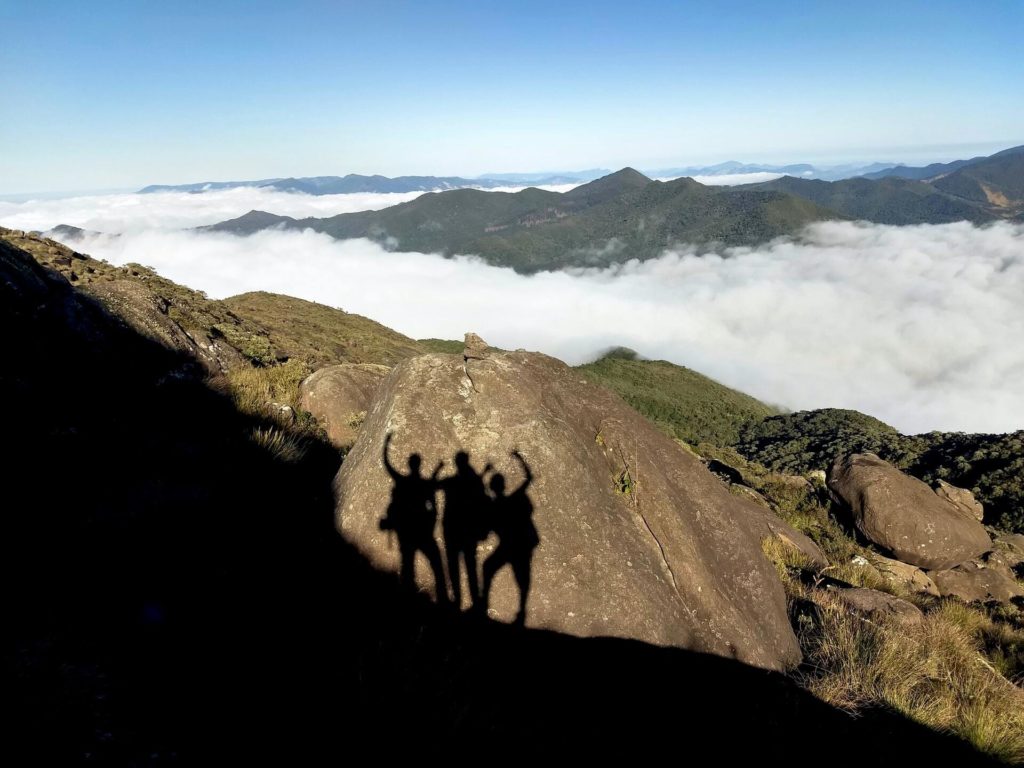 https://www.skyword.com/contentstandard/7-signs-you-might-need-content-marketing-help/
https://www.skyword.com/contentstandard/7-signs-you-might-need-content-marketing-help/
Jonathan Crowl