Content Strategy
9 Content Studio Examples to Prove It Can (and Often Should) Be Done In-House
By Bethany Johnson on April 16, 2018
If a celebrated team of Saturday Night Live comedians spoofed one of your products on air, would your agency be nimble enough to respond that Monday?
Kohler
In November, 2016, bathroom appliance manufacturing company Kohler faced this very test-and the answer was yes. It was Benedict Cumberbatch's debut SNL appearance, and the comedic writers reasoned the guy was known for being cool more than anything else. They combined that fact with inspiration from the iconic "1984" Apple ad, a little potty humor, and the spot was born.
The brand's internal content studio made a quick, confident reply. Jumping on the exposure, the team staged and shot Kohler president and CEO David Kohler in the exact same outfit, scene, and pose. All within less than a business day.
The brand's depiction earned itself nearly 15 million impressions, a remarkable result for any creative team.
We could tell you all about the other, exciting new possibilities feasible in launching an internal content studio-the kind that does much of the brand storytelling work traditionally assigned to creative agencies. Instead, though, why don't we just show you?
Here are eight more in-house content studios to inspire your team.
Southwest Airlines
For over a decade, there have been scant few conversations about corporate creativity that don't at least mention Southwest Airlines.
"We'd like to become a live broadcasting company," said Southwest Airlines Social Biz team member Brooks Thomas in a timely conversation with Dish Works. "Not 24-hour news, but a company that puts out live, programmatic content on a schedule with broadcast quality."
L'Oréal
For years, content marketing advocates have pointed to fab-beauty.com as an unbranded, L'Oréal-owned media property that supports industry professionals for the sake of doing just that. In 2015, Digiday reported the company had decided to bring its own content creation in-house, setting up a content studio in Montreal. Last month's news of another internal content studio going into the brand's Manhattan location solidified the team's trajectory.
Unilever
Consumer demand: That's the reason Unilever gave for building an internal creative studio in 2016 when the news broke. Apparently, it was a good move. Just one year later, the studio was operating in 20 countries and being applauded for saving the company 17 percent in agency fees.
MGM Resorts International
Recently, MGM Resorts International built their own "Social and Content Center of Excellence," a unit that operates like an internal agency, according to Beverly Jackson, vice president of social media and content strategy.
"We've made a decision, and we made a very clear distinction, that for us, it's about entertainment," she told Chuck Martin, host of the show Voices of The Internet of Things. "And so we're moving from a hospitality and gaming company to an entertainment company."
Why? Jackson says it's not that hard to figure out why. "As people [consumers] begin to eliminate noise, they're going to start looking for the things that are most comfortable to them and that provide them with the greatest opportunity for a personalized experience that exceeds their expectations," she says. She explains how-from the first website visit or Facebook post a guest sees all the way to room check out-the experience should be exceptional. And only an "experience story" that inspires, delights, and entertains can achieve that goal.
Chobani
Have you noticed your favorite yogurt's new look? The redesign is just one of many results emerging from Chobani's new in-house content studio. Launched just last year, the internal creative team endeavored to replace the productive output of recently-fired Opperman Weiss, the agency that got them this far. Agility was the main reason, according to Lee Maschmeyer, the brand's chief creative officer.
Maschmeyer isn't unrealistic about the challenges, though. "In-house, you have to focus on two businesses and try to figure out how to merge the two," he recently told Digiday. "There's also pressure to scale really quickly, so you have to figure out what are the right disciplines to build out and what types of positions you need to hire."
Image attribution: Alexander Videnov
Marriott
The Marriott Creative Agency may be the most widely celebrated example among brand storytelling experts. M Live, the studio's social media command center, just won a Shorty Award for real-time response by mobilizing properties to host pop-up viewing events with local artists during the 2017 great eclipse.
"Our entire strategy is built around developing creative in-house," David Beebe recently told Ad Age. "We don't take pitches from production companies. We develop what we want to do, and then we go to the creative community to execute this type of creative."
Kind Snacks
A smaller, scrappy creative studio is the Kind Snacks video production unit established by former senior director of digital Josh Nafman. The Kind Bar team cranks out story after compelling story, some featuring authentic girl-next-door characters, dramatic real-life heroes, and wellness influencers like Anna Faris and Daphne Oz. Their higher-performing shorts get between one and three million views.
Mastercard
"Mastercard is not a credit card company," reads a recent statement from the corporation. The announcement was an introduction of storylab, the brand's new internal creative studio. The unit is still too new to for us to enjoy their output, but if the team produces anything as successful as their Fortune Favors the Bold podcast, both consumer and brand will benefit sooner rather than later.
Your Brand
To clarify, setting up an in-house studio doesn't mean all the grunt work is now on your people.
Speaking with the Native Advertising Institute last year, Visa's head of content Stephanie Losee said that a couple key positions are all you need to start building a brand-side content studio: "The first two hires you should make are this managing editor, this editorial lead, and an in-house creative director. Once you have those two people locked in, you could outsource a great deal of the rest of the tactical that you have to do for any given project." Having assembled an internal studio for Politico, Dell, and Visa, the former journalist knows the "talent challenge" that faces founding leaders of content teams. "It's more nimble and more workable to have a network that doesn't work for you every day where you can choose the right person for the job every day," she says.
For more information on setting up an in-house brand studio, contact learnmore@skyword.com.

Featured image attribution: Wesley Tingey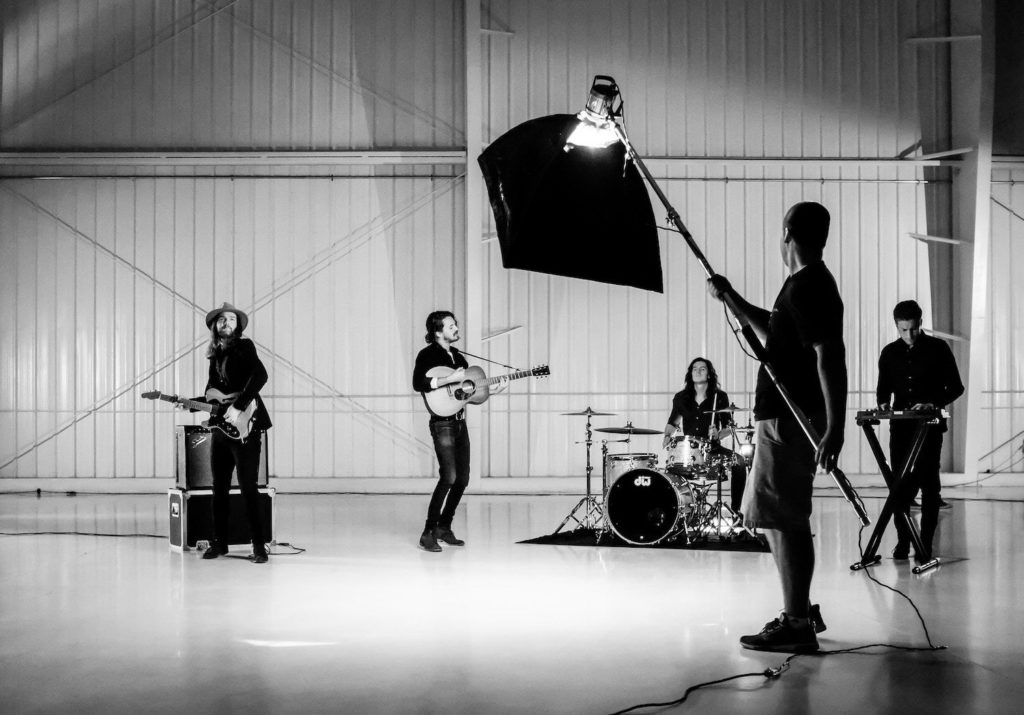 https://www.skyword.com/contentstandard/9-content-studio-examples-to-prove-it-can-and-often-should-be-done-in-house/
https://www.skyword.com/contentstandard/9-content-studio-examples-to-prove-it-can-and-often-should-be-done-in-house/
Bethany Johnson