Content Strategy
9 Influential B2B Tech CMOs to Watch in 2018
By Michael Box on April 25, 2018
What do you think of when you think of B2B tech? Something very technical and dry, perhaps. That's why it's crucial that B2B tech marketers understand their audience and are able to communicate the real value of the technology they're promoting. This is exactly what these nine influential B2B tech CMOs do-tell compelling stories about what their technology makes possible.
Linda Boff-GE
Linda Boff played a pivotal role in the transformation of the public perception of tech giant GE. How did she do it? According to Robert Klara at Adweek, she did it "with a series of experiential and content-driven digital initiatives. Each of those efforts demonstrates how GE's latest technologies connect to everyday life."
Linda Boff understands story. In 2017, she tore it up at Content Marketing World, where she gave an amazing session, "Imagination at Work: Lessons in Storytelling from GE." She spoke about how to use stories to communicate strategy, to sell, to inspire, and reach audiences: "We're not precious about how we tell those stories" as long as you "find a way that's engaging, inspiring, and memorable."
GE's most recent tagline, "Technology is how we do things. People are why we do things," reveals the secret to great B2B storytelling. It should not be about the brand's solutions; it should be about what the solutions make possible for people.
Karen Walker-Cisco
The key to Cisco CMO Karen Walker's success has been her ability to build connections and unify a fragmented team. When she inherited the Cisco team, there were 14 different marketing and communications organizations. "We knew that we had to come together as a function, as a profession," she told Forbes in a video interview.
In line with the theme of building connections, Walker makes the case for the necessity of transcreation of content: "We would create beautiful content [ . . . ] and we'd say 'go execute that Germany, or Australia' [ . . . ] But you know what, there's a big piece missing and there's nobody on the ground in Australia to create that local content." Her solution? They kept the global content team, but that team now included people on the ground to keep a finger on the pulse of local markets.
Under her leadership, Cisco won the Markie Award for Best Cross-Channel Marketing Program in 2017 and two Markie awards in 2018 for Account-Based Marketing Team of the Year and Best Use of Insights and ROI.
Antonio Lucio-HP
With almost 38,000 Twitter followers and long tenures at Visa and PepsiCo, Antonio Lucio-now CMO of HP-is an absolute behemoth. As the driver for HP's diversity push, Antonio Lucio is rightly considered a champion for women and minorities. When it was revealed that CES 2017 had no female keynote speakers, Lucio took to Twitter.
All men should boycott @CES if women are not invited to speak! Insulting in this day and age. We must do better!! @leslieberland @BradJakeman @KLemkau @lindaboff

- Antonio J Lucio (@ajlucio5) December 3, 2017
He also puts his money where his mouth is. Talking to Marketing Week, Lucio said:
"Diversity and inclusion for us is a business imperative more than anything else. We believe that our teams should be representative of the communities we serve [ . . . ] We diversified our marketing team first-we published our numbers ahead of the challenge because we would have no grounding to ask them to do it if we had not done it ourselves."
Marc Mathieu-Samsung
Recently named by Adweek as one of the most tech-savvy CMOs, Marc Mathieu was instrumental in restoring the Samsung's image after one of their most challenging years. As well as being tech-savvy, he's a man who understands the power of story. Partnering with creatives like Casey Neistat, he launched an initiative under the banner of "Do What You Can't" to share real-people stories about Samsung products and services.
Mathieu also understands the importance of dis-connecting from technology. On thriveglobal.com, Marc writes about his partnership with Arianna Huffington and the development of the THRIVE app:
"As a company that operates at the intersection of technology and humanity, it's our goal not to just deliver great products, but to help you have a meaningful and better experience with technology. In some cases, that means helping consumers figure out when, and how, to disconnect from time to time. That's something that Arianna Huffington, Thrive Global's founder and CEO, and I have been talking about for a while now [ . . . ] Out of those discussions came THRIVE, an app that works as a planner, coach, and guide to helping you focus on what matters most."
Chris Capossela-Microsoft
Chris Capossela had an infamous moment 20 years ago while presenting at COMDEX. During a demonstration in front of an audience-and on stage with Bill Gates himself-he managed to trigger the dreaded Windows 98 blue screen of death. But Chris kept his cool and came out of the mishap unscathed.
In fact, 20 years on, he is now the CMO of Microsoft. Crisscrossing multiple roles and departments during his 25 years at the tech giant, Capossela took an unconventional route to CMO. Always on the lookout for great storytelling, he knows that the true story of Microsoft is not the technology itself but what the technology makes possible. According to his Microsoft bio, Capossela is "passionate about Microsoft's mission to empower every person and organization on the planet to achieve more."
Michelle Peluso-IBM
Michelle Peluso, SVP and Chief Marketing Officer at IBM, has quite the résumé. She was CEO of Travelocity and Gilt. As CMO of Citigroup, she was responsible for the digital experience of its 100 million global customers, and she led the huge branding opportunity which was Citi Bike-the public bicycle sharing system serving New York City and Jersey City.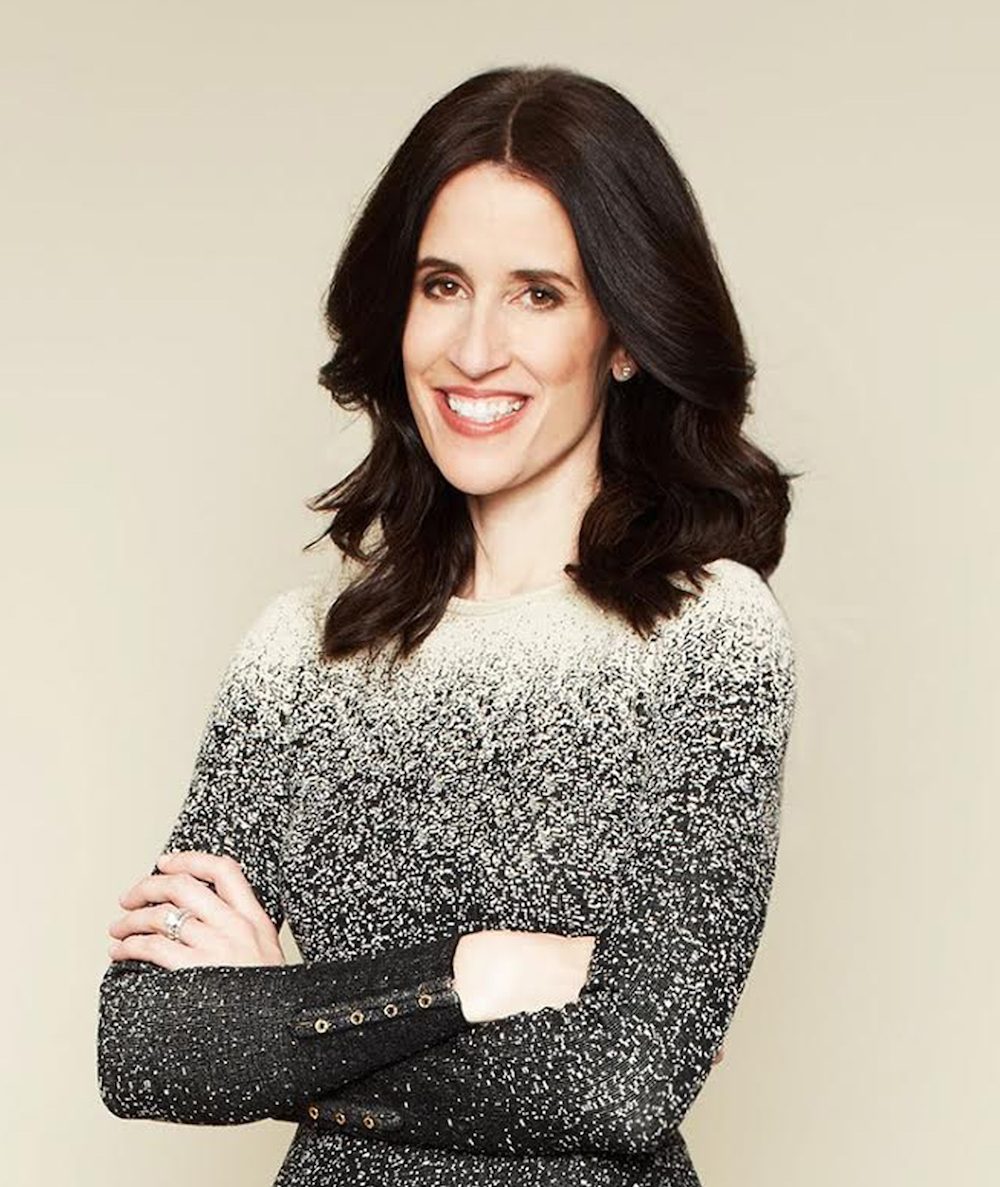 Since Peluso pioneered agile marketing during her tenure as CEO at Travelocity and then at Gilt, it's no wonder that she's applying the practice at IBM, an early adopter of agile techniques.
"The key to our approach," Peluso told Forbes, "is our commitment to radical transparency. Each team, whether on a product basis, office, country or region can see how each other is performing in relation to every other team. And, that information is available companywide."
Steven Fund-Intel
With a résumé that features PepsiCo, Staples, and P&G, Steven Fund is another formidable CMO. Credited with revitalizing a "weak brand," Fund wanted to align the company with the fantastic products powered by Intel and the experiences the technology enables enables.
Again, it's the same story we've seen before. It's all about what experiences the technology makes possible:
"If your brand platform is about making amazing experiences possible, then you can't just talk about it, you have to do it," Fund said to CIO. "Start with the technology and connect it to the experience it delivers."
His efforts brought great success. In a 2016 study by IPG Mediabrands and the Wharton School of Business, Intel ranked fifth in the list of most dynamic brands in the world.
Diego Scotti-Verizon
EVP and chief marketing officer at Verizon Diego Scotti is helping transform the company from a legacy telecom giant into a leading tech platform to rival Google and Amazon.
But perhaps he is best known for his commitment to increasing the numbers of women and people of color in marketing. Scotti wrote a letter in 2016 calling on all of Verizon's agencies to diversify. In the letter he said:
"At Verizon, we have the assets to change the world. [ . . . ] our purpose-driven culture gives everyone at Verizon a seat at the table to ideate and work together to solve the world's biggest challenges. That's why I'm reaching out to you today to ask that your company make an important commitment to drastically improve the percentage of women and people of color in leadership roles."
One year after the letter was sent, progress had been made-there were significantly more people of color and women in leadership roles in those agencies.
Chris Leong-Schneider Electric
Schneider Electric global CMO Chris Leong has had various roles with the 180-year-old multinational during the past six years. The difficulty for Leong is that Schneider Electric is so big and has their fingers in so many pies that it's hard to define the brand-they work in everything from switchboards to software to solar.
"We are the world's biggest invisible brand. How do we come out to the playground?" she told CMO. "Step one, it's clarity of the brand through storytelling, and by bringing all these elements to the forefront." She continued:
"To date, the whole Internet buzz has largely been about the B2C side: Facebook, Google, search and so on. Now, in B2B, we're seeing the rise of product-to-product, product-to-system, product-to-cloud and machine-to-machine connectability. [ . . . ] Imagine if you own a Nespresso machine with the ability to connect directly to a retailer to buy a vanilla flavoured pod. The ERP can communicate back to the supply chain, and the factory changes the process automation and what flavour to make for the next batch. It changes the game on a global scale. That's not to mention IoT's application in energy management and solving the energy paradox."
Schneider Electric is no longer just a legacy brand; it is now a pioneer in cloud technology and the IoT.
These nine CMOs are changing the way B2B tech companies are perceived. Thanks to their storytelling, these tech giants are no longer are seen as dry and technical; they are now celebrated for the experiences and products that their technology makes possible.
For more stories like this, subscribe to the Content Standard newsletter.

Featured image attribution: Jonathan Francisca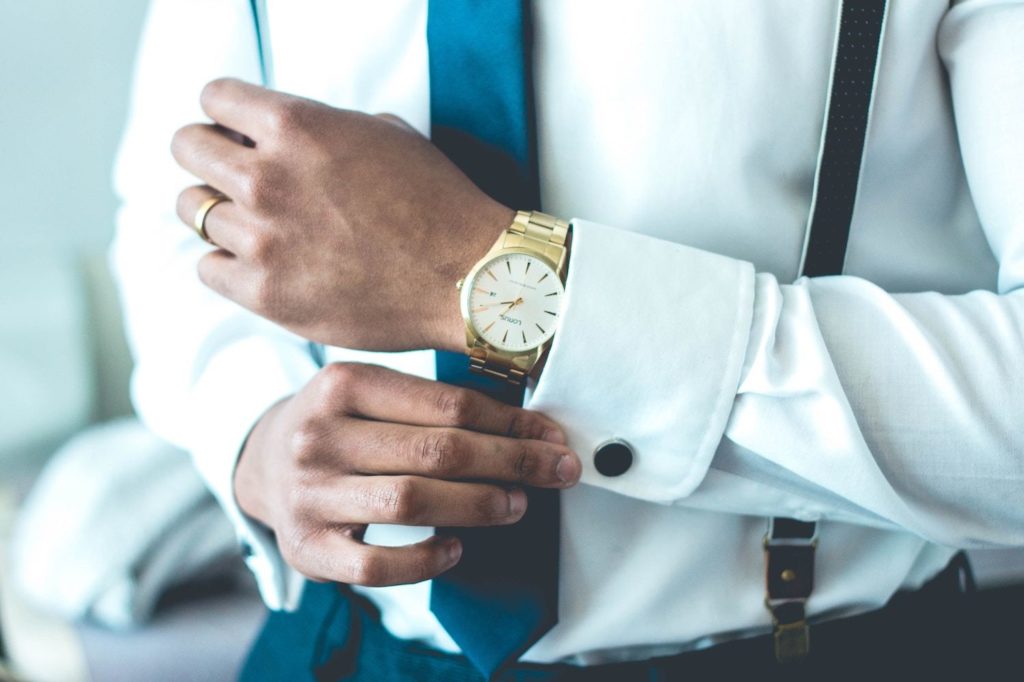 https://www.skyword.com/contentstandard/9-influential-b2b-tech-cmos-to-watch-in-2018/
https://www.skyword.com/contentstandard/9-influential-b2b-tech-cmos-to-watch-in-2018/
Michael Box