Content Strategy
A Future of Monetized Branded Content Begins With Customer Value
By Lauren McMenemy on August 8, 2018
Content noise has reached epic proportions, and standing out from the crowd is no longer as easy as chucking money into paid distribution. Providing customer value becomes paramount as users have millions of links all vying for their clicks. They are more discerning, and also more skeptical; so the quality and provenance of content is evermore important.
Traditional media outlets have been struggling with this for at least a decade. As the internet became all-pervasive, media companies just duplicated their print offerings online, for free. It was a scramble to stay relevant in a digital age, but it actually damaged brands and the industry as a whole. By the time paywalls started going up, and the publishers began asking their audience to pay for access to content they had already been getting for nothing, the expectation and value of the content had already been assumed to be, well, free. Consumers naturally were resistant to suddenly being required to pay to read. After all, the internet should be free… right?
"In the transition to digital, a great error media companies have made is trying to emulate technology companies' business model. If you're Google or Facebook, advertising works. You've got the scale to make sense of keeping a product free … [But] unless buoyed by reach of billions of users, those who don't charge for at least part of what they do are doomed.
"If you stand by the principle of not charging for anything, sooner or later it'll make you compromise on everything," writes online publishing course owner Edward Druce on Medium:
This is all well and good for traditional media outlets, those places we've turned to for centuries to inform and entertain us. We pay for the print versions, and evidence shows around two-thirds of news outlets in Europe now have some kind of pay model for digital content.
But the media landscape has changed-brands are now getting in on the publishing act. As brand publishers mature in their offering, the big question has yet to be asked: Will consumers pay for branded content?
Legacy Branded Content Still Sells
The short answer is yes, actually. Age-old content marketing products like the Michelin Guide, prove that consumers will pay for content that provides value, regardless of who has written it. Michelin now prints a range of travel guides, maps, atlases, and more to complement the world's best-known restaurant guide-all created, of course, to get people into their cars and wearing down their tires.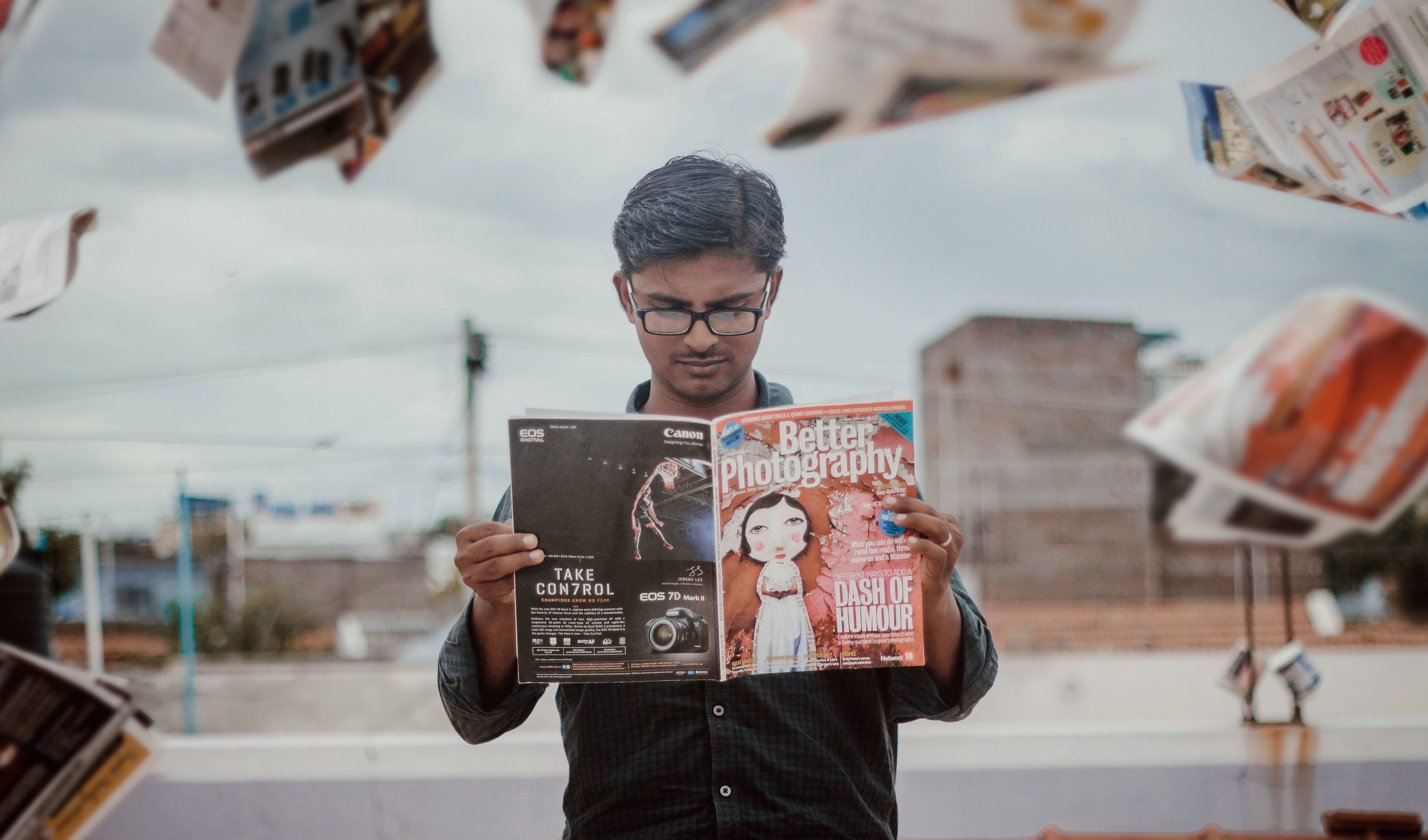 Image attribution: Aravind Kumar
In the UK, The AA (Automobile Association, a roadside assistance provider) follows a similar path, but adds in printed versions of the Highway Code and books to help study for your drivers license. Once you've got that license, you'll need their services, of course.
It's not just the car industry that has customers paying for content. Weight Watchers Magazine has a total paid circulation of 1,127,545, 90% of which are subscribers. That's more than one million consumers automatically paying monthly for a magazine that has the sole aim of promoting the Weight Watchers nutritional plans.
So while paying for branded content can work, these are special cases of well-established brands providing tremendous customer value. There is still yet to be a brand that harnesses the power of a paywall for branded content on a mass scale. However, marketers aren't ruling out the possibility.
Ideas for Leaders explores the idea of charging for online content, ironically placing the crux of the content behind a subscription paywall: "It is crucial how a fee-based charging structure is implemented: charge too little and you are missing out on valuable subscription revenue; but charge too much-or for the wrong content-and you will lose viewers, further undermining advertising revenues. The key is for media companies to take a flexible approach, charging optimal fees for selected content."
How Can You Charge For Content?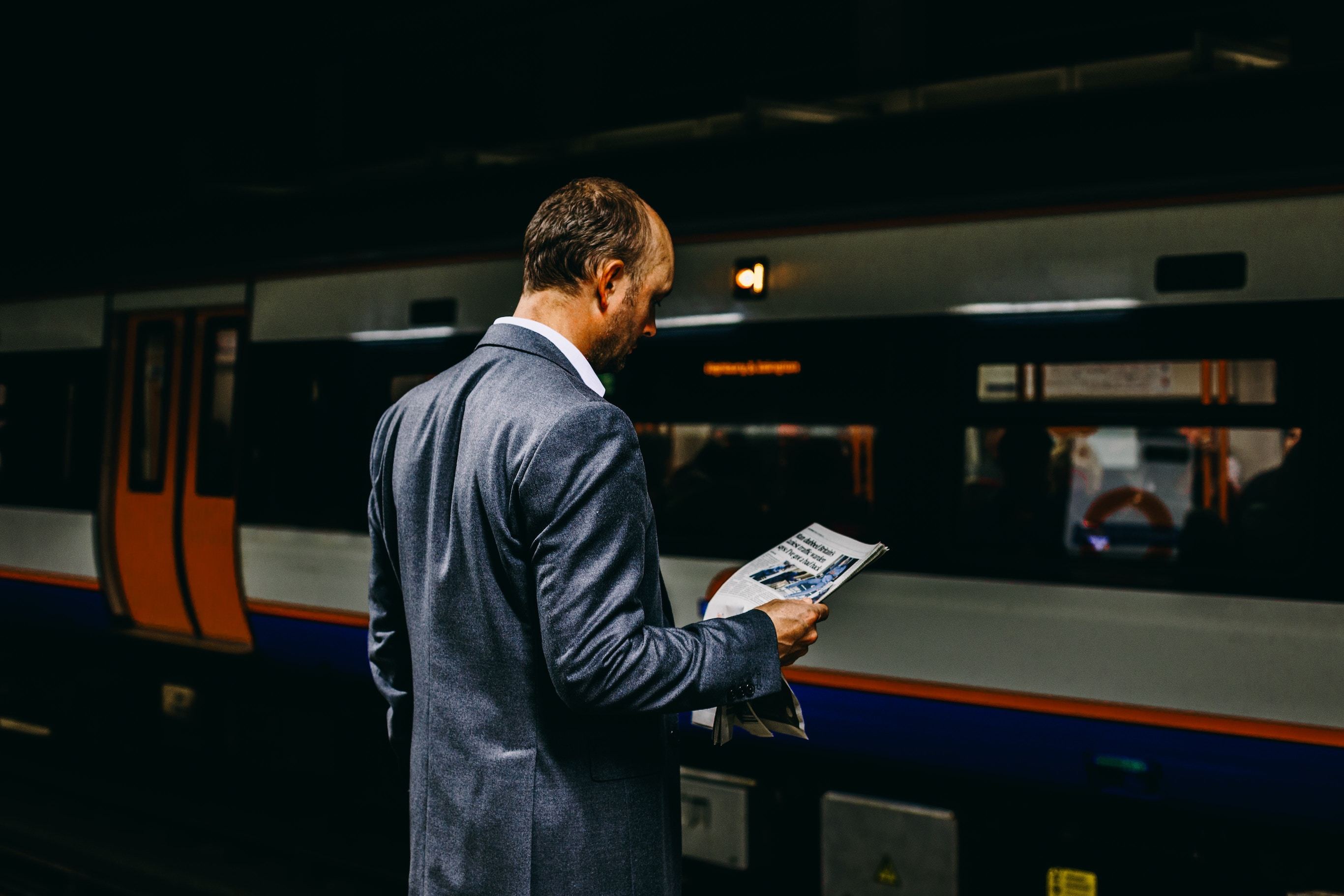 Image attribution: Jay Clark
There are various models out there, both in the traditional media world and the world of freelance creators, that a company could look to adapt for its own revenue stream.
A paywall
Hide all of your content behind a payment portal, and charge an annual or monthly subscription fee for access. This model, however, requires a lot of trust on the part of the consumer given they are basically purchasing your content without knowing its quality. If you disappoint them, it may well do more than just lose you a subscriber-it could hit your brand's reputation.
Remove the ads
If your content hub is currently complemented by banner advertising-be it for your own company, or sold space-some of your audience may be willing to pay a small subscription to remove the ads. Of course, this option is less likely today as ad blocking software is becoming more prevalent, and will necessitate flexible design.
Premium content offerings
Taking a cue from the Telegraph, you could drop the paywall in favor of offering additional special content in exchange for a small payment. In this way, most of your content will remain free to access, but those who truly value the quality of your analysis would get access to special reports or additional reporting.
One-off publications
Many brands know the impact a special report or regular review can have on downloads. True customer value can be found in providing industry analysis or investigative reporting. These publications are the result of months of hard work-why give it away for free? Likewise, you could ask for a small stipend in return for e-books and educational resources. Take a leaf from Michelin's book and consider producing a guide that will offer insights to your industry.
Webinars and e-learning
Edward Druce's Course Concierge, helps content creators to serve their audience and get paid for their efforts. One of their clients is Steve Ramsey, who spent 10 years creating woodworking videos on YouTube for a subscriber base of nearly one million people. He's now offering more in-depth online courses to that subscriber base and making nearly 10 times the income he was on YouTube alone. While Steve is a one-man operation, what's stopping your company from launching your own online instructional programs?
Paid subscriptions
Subscriber numbers are the holy grail for content marketers, a sign their content offers a valuable ROI to a loyal audience. It's also a great way to create a community, something many freelance content creators have been doing via sites such as Patreon and Substack.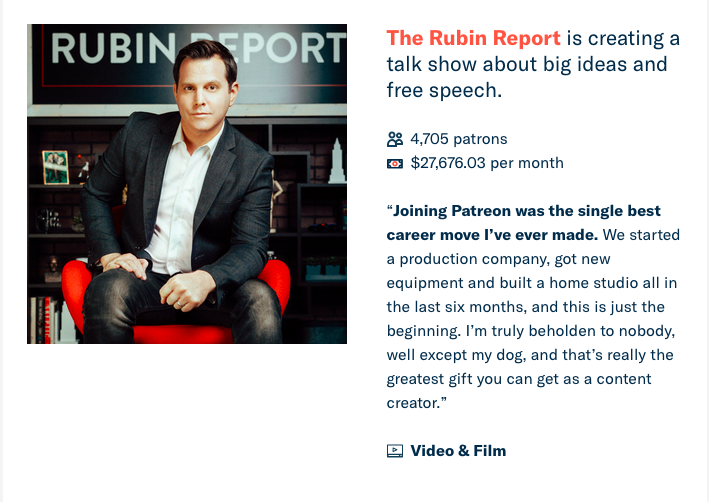 The former allows creators to run a membership business for fans, providing a meaningful revenue stream while being free from restrictions of third-party platforms such as YouTube. Substack, on the other hand, helps writers to start an email newsletter that makes money from subscriptions. A very new platform, it reportedly has just over 11,000 subscribers to newsletters paying an average of $80 a year for content.
Both options present a quick and easy way to monetize content as well as examples of how a brand might be able to build a subscriber base willing to pay for its content.
Asking for Payment? First, Offer Value
One of the founders of Substack, Christopher Best, has wise words for content creators looking to start a payment model: "The most important thing is knowing who your audience is and what they need and what they want; it's them feeling like they have a connection with the author that gets people to pay," he told Nieman Lab.
"When you're orienting towards paying subscribers, you do start to see some metrics that don't necessarily matter-just getting a huge number of clicks, in an advertising-driven world that is an end unto itself. But it doesn't matter from a subscription perspective. On the other hand, you still have to get people to show up and see what you're doing; you also have to show them the value of what you're sending them."
Mind you, a poll held on debate.org found only 20% of Americans think newspapers should charge for content online, so what hope do brands have? It doesn't mean it's not possible, it just means you should very carefully consider how you introduce the new revenue stream.
Ensure you're offering optimum customer value, which means your content should be absolute top quality. Nothing "quick and dirty" will cut it. And importantly, don't try to charge for something that was previously free. If this is something you want to explore as a potential new revenue stream, introduce a new content outlet, and perhaps test it out on small pieces to begin with.
One marketer I discussed this idea with spoke of an idea he's had for a while-that the future of journalism will go the way of music, and we'll have a Spotify-style service for written content. The idea would be that you pay to subscribe, and in return you get access to content from a selection of quality publications who are then paid royalties for access. There's no reason why content from a brand couldn't fit such a service-as long as it is top quality.
Until branded content improves its reputation, it will be difficult to get consumers to pay for it en masse. Single instances like the Michelin Guide or Weight Watchers magazine, can provide inspiration and aspiration for those marketers truly committed to quality and journalistic principles in their brand storytelling.
If you manage that holy grail, if you have an audience that thinks so much of your content that they're willing to part with their hard-earned cash, you have the ultimate in audience buy-in. These are loyal and trusted consumers, and with them in your community, you can't lose.
For more stories like this, subscribe to the Content Standard newsletter.

Featured image attribution: Touzeey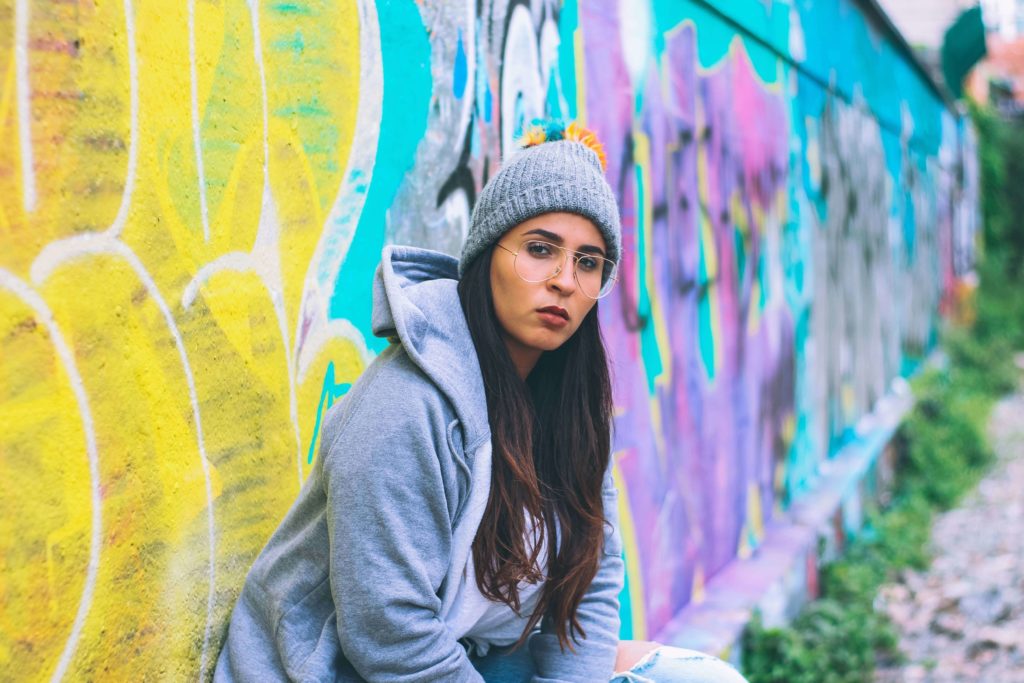 https://www.skyword.com/contentstandard/a-future-of-monetized-branded-content-begins-with-customer-value/
https://www.skyword.com/contentstandard/a-future-of-monetized-branded-content-begins-with-customer-value/
Lauren McMenemy