Content Strategy
Brand Storytelling That Stands Out in the Crowded Food and Beverage Market
By Lauren McMenemy on October 24, 2017
Brand storytelling is great when you've got a multimillion-dollar budget and endless possibilities for creativity. But not every brand is that lucky; most have little with which to make an impact, especially if they're small, a start-up, or hitting a very limited niche. It gets worse when that minor budget needs to make a splash in a crowded space, such as the food and beverage market. Few succeed; even fewer survive to become household names.
So how do they do it, those lucky few food and drink success stories? How do they engage in storytelling to stand out from the crowd?
Once upon a time the go-to name to learn from was Innocent, the juice brand that helped spearhead the real food revolution. But, as Hugh Thomas, co-founder of Ugly Drinks, pointed out when we spoke, Innocent is almost two decades old now. Instead, the new brand Thomas created with his former Vita Coco colleague Joe Benn is carving its own niche, and they're on a self-proclaimed mission to change the food and drink industry.
"We saw a problem," says Thomas, "which was partly too much sugar and sweetener in carbonated soft drinks, but really the lack of transparency in the industry. Consumers were buying products they thought were healthy, that were being marketed as products that will make you happier, stronger, etc., but essentially weren't going to do that. I think that's really what our business is set up to do, to rebel against carbonated soft drinks."
Ugly is essentially sparkling water plus flavor, served up in a can. But its founders knew the importance of standing out and having something to say. Its tone of voice and style have been integral to the brand development; its design is there to subvert "Big Soda." Says Thomas: "There's a lot of thought that's gone into how we talk, the image we put across, and how we communicate. We really wanted something that resonates with consumers. Transparency and authenticity were super important to us. That's something you can't control."
Brand Storytelling with No Fake Promises
He continues: "What the Ugly name stands for is us talking about the Ugly Truth. We didn't want a name that was like 'Health Water' or 'Happiness Water' or something like that. We're just going to be truthful; no fake promises come with it. That mentality of taking things out and doing things differently to how it has been done before, it's been fundamental to every decision we've made, whether that's how it looks, the brand name, the style of marketing. It comes from wanting to change that lack of transparency in the food and drink market."
The rise of boutique brands such as Ugly has thrown down the gauntlet to the big boys, but it also means there's such a glut of new players that it's difficult to stand out. Sure, kooky labels and artwork can play a part, but there are only a handful of boutique brands really making an impact. Red Bull went to space to grab attention, but there are more attainable ways to make your name. Ugly's marketing on a shoestring has thus far focused on creating one-to-one conversations, mainly through in-store demos and via social media, and that's something Thomas says they plan to scale as best they can while growing. Eschewing the usual European jaunt for a UK brand, Ugly is instead looking towards a US launch in early 2018 as its first international market. They recognize the importance their storytelling is going to take in this next growth spurt-including that well-established one-to-one style for social media, which they hope to leverage for e-commerce sales soon.
"We want to be storytellers in a number of ways across a number of platforms, and I feel as we get bigger we can really develop that, our style and tone. To talk to consumers where they are and create content that is relevant for where they are spending their attention. Storytelling is fundamental to our transparency thing as well. We want to tell the ups and downs. We always talk about the challenges, because that's the truth. And as a bonus, people really like it."
You can see echoes of Ugly Truth, the making a splash, in the brands Thomas cites as inspiration: Netflix's people and culture policy, the video blogger Casey Neistat, and, importantly, those punks at BrewDog. "They're not necessarily the same attitude as us," Thomas is quick to point out, "but the commitment and the way they inspire their team internally and inspire consumers, there's a lot to be admired in that. It's growing incredibly quickly."
BrewDog is marketing's new Red Bull. The craft beer label started by school friends in a garage in Scotland a decade ago is the UK's fastest-growing food and drinks company, with a £1 billion valuation. So successful are they that they've just sold a 22 percent stake to US investor TSG as they build their first US-based operations.
An Uncompromising Tone of Voice Stands Out
It is also, however, a brand known for a style of attention-grabbing guerrilla marketing and self-promotion that has made BrewDog a love-or-hate entity. Among their most notable stunts are an ale packaged inside the bodies of dead animals, a Viagra beer created to celebrate the Royal Wedding, and a Putin-inspired protest beer made for the Sochi Winter Olympics. BrewDog's tone of voice is uncompromising, as is the brand itself; it's known for taking on the establishment and doing its best to live up to the punk ethos it espouses.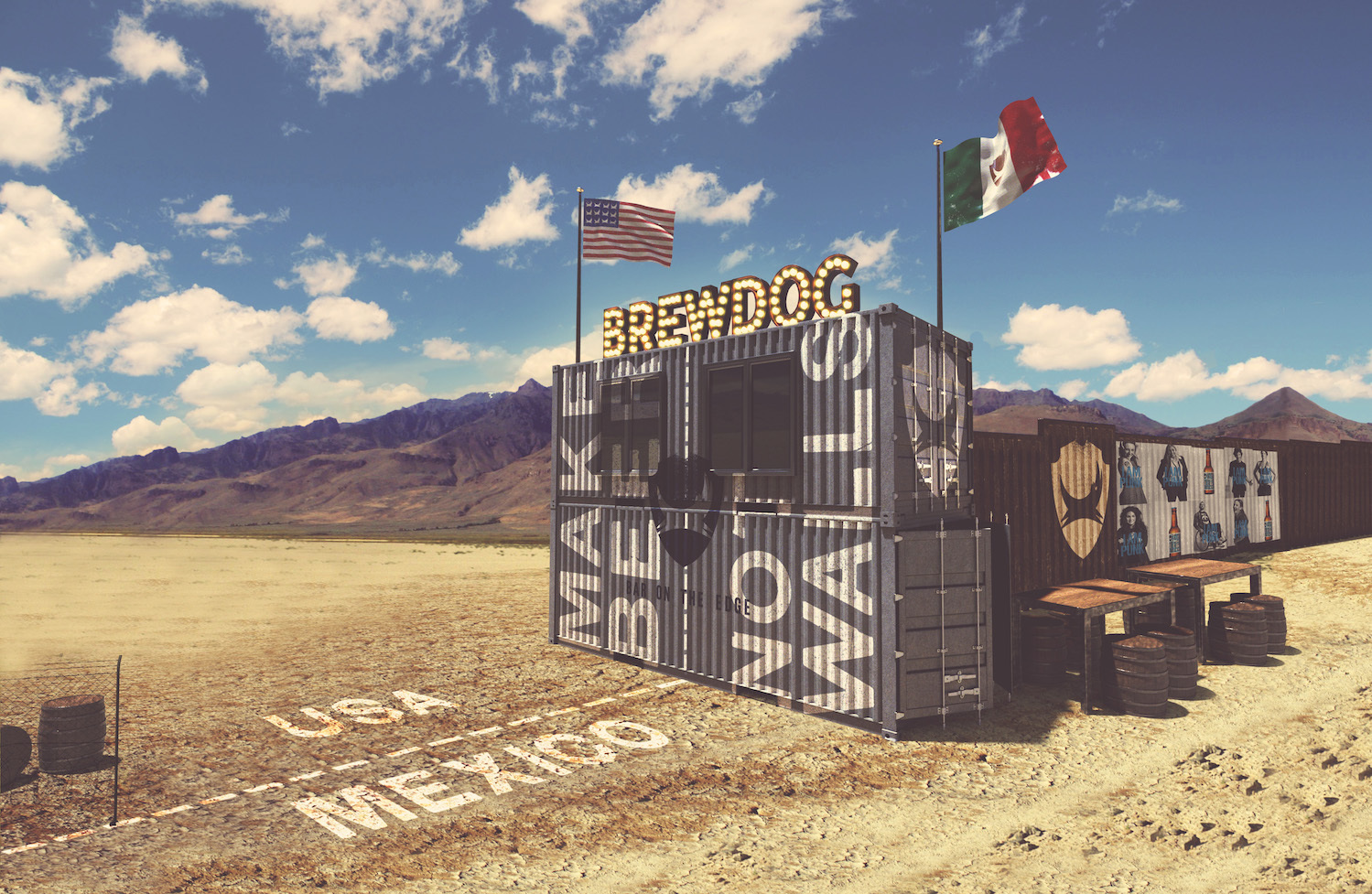 Writes Cameron Clarke in the Drum: "Strip away the extremities of the punk rhetoric, and what Brewdog's success really comes down to is people identifying with its spirit of being different. According to research from YouGov, BrewDog's customers like to shop local (80% agree), experience new food and cuisines (83%) and don't mind paying extra for good quality products (88%). As BrewDog gets bigger, and unavoidably becomes a multinational monolith itself, it will once again need to turn to marketing to restate its credentials as a beer like no other."
It's easy to see why BrewDog's approach would appeal to young drink start-ups. Co-founder James Watt told PR Week that BrewDog considers marketing to consumers based on demographics to be an outdated strategy: "Everyone wants to be someone they are not-young people want to be older; old people want to be younger. So you are essentially marketing towards the stereotypical aspirations of a stereotype, and I think that just falls down under the weight of assumptions."
BrewDog's content strategy is confrontational, yet it appeals to the craft beer movement that's been gaining steam on both sides of the Atlantic.
"BrewDog embodies, in short, much about modern life that many people love to hate, particularly online and almost certainly beneath this article," writes Jon Henley in the Guardian. "You don't have to search far to find someone on the internet calling BrewDog 'hipsters', 'pretentious', 'wankers', 'assholes' or simply 'full of shit'. In the small but passionate world of British beer nerds, few subjects arouse stronger feelings than BrewDog: 'an instinctively repulsive . . . operation of expanding beards and stupidly named gaseous beverages', as one blogger put it."
But you know what? It got BrewDog noticed. It made them stand out. There are few who haven't heard of BrewDog, even if they're not beer drinkers. Brand storytelling can't rely on old tricks anymore; it needs a new direction.
"The obituary for the old form of brand is increasingly written across the marketing and business press," writes Jeff MacDonald. "The death of the outdated transactional relationship between brands and people has been signaled very clearly by the Havas Media Meaningful Brands study. The need for a radical overhaul in thinking on propositions and activation could not be clearer. Headline findings in the most recent 2017 study include the damning facts that people wouldn't care if 74% of the brands they use just disappeared and that 60% of the content created by the world's leading 1,500 brands is 'just clutter' that has little impact on consumers' lives (or business results)."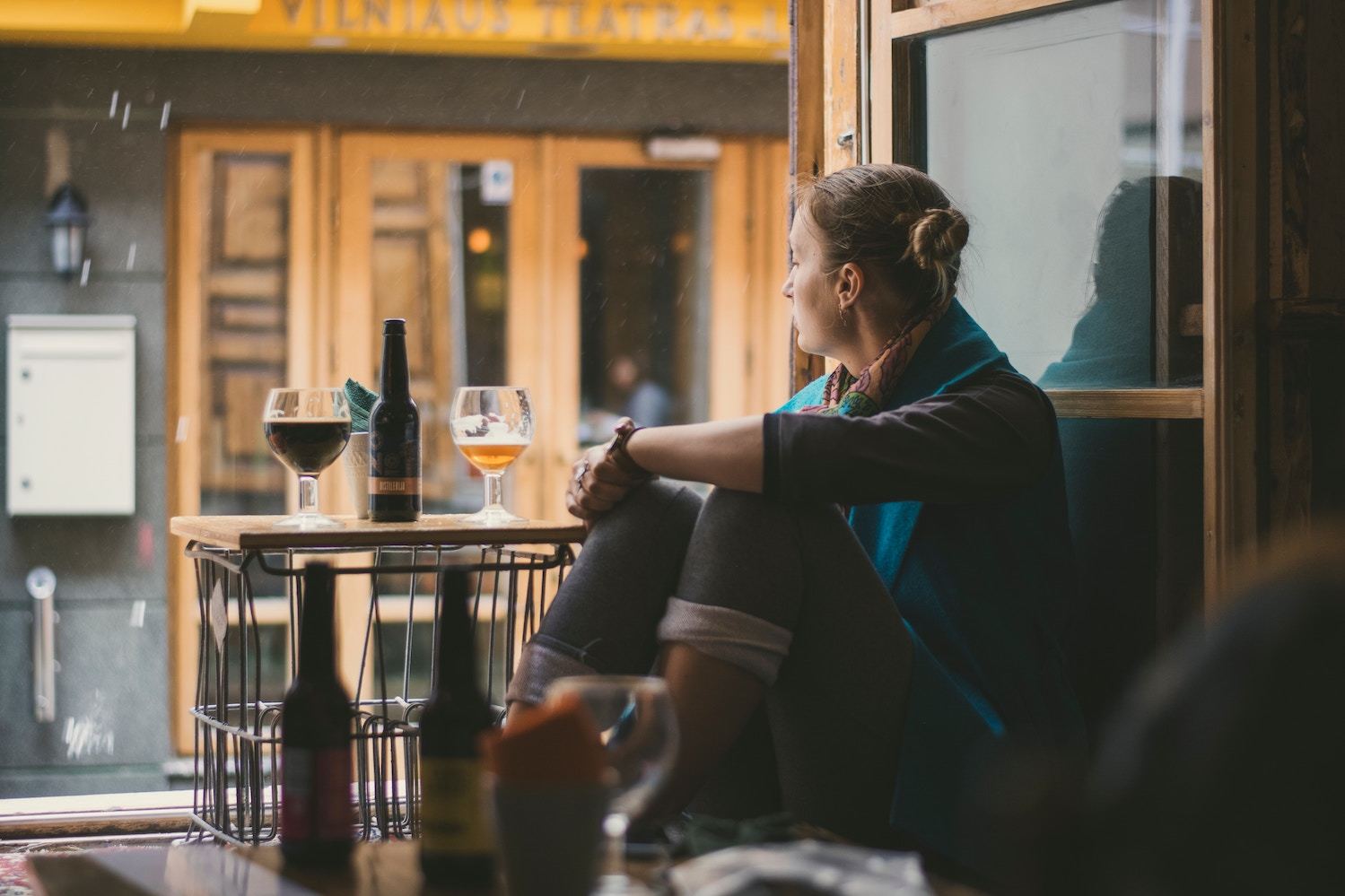 Image attribution: Ilya Yakover
Brand Must Play a More Significant Role in Shaping the Wider World
MacDonald continues: "Businesses need to move on from the now outdated, transactional model of 'love brands'. Today's consumer is seeking more than just the functional and emotional benefits being offered from products and features and image based comms and experiences. People are looking for brands to play a bigger, more significant role in supporting them to build the type of world they seek."
Consumers are also looking for storytelling that speaks to them-that screams of the authenticity that Ugly's Hugh Thomas spoke of. It's something the founders of Fever Tree knew. The tonic maker increased its value tenfold in two years, having spotted an opportunity for a better quality tonic water to go along with the boom in premium gin brands. Yes, that's quite a niche market.
"I love how they picked what was a pretty un-sexy product category," writes David Taylor. "Tonic is a 'mixer' that is used to create a drink, not even a drink it its own right. But Charles Rolls and Tim Warrilow felt there was space for a better quality, premium tonic, after discovering that most mixers on the market used preservatives like sodium benzoate or similar substances, cheap aromatics such as decanal and artificial sweeteners (such as saccharin).
"Fever Tree built its brand not by what it said but rather by what it did. They don't do any emotional, sizzle-based, lifestyle advertising. Instead, they simply and impactfully communicate a compelling product story: 'If 3/4 of your drink is the mixer, make sure you use the best.' This is supported by the truth of being in the world's top bars or restaurants."
Such brand storytelling won't work for the big labels; people don't turn to the uber-brands for tales of small craftsmanship and vintage pedigrees. (OK, so maybe it works for Jack Daniels.) The big brands are also dealing with being the face of anti-obesity campaigning, as Coca-Cola discovered when it was forced into a campaign promoting its record of making low-calorie drinks. Likewise, KFC's "The Whole Chicken" advertisement likely failed as it isn't an accurate reflection of who the brand really is.
The important thing for those looking to stand out in the crowded food and beverage market, then, is authenticity. Find your niche, stick to your passion, and flaunt the heck out of it. And, mainly, be brave. Don't be afraid of the ugly truth.
For more stories like this, subscribe to the Content Standard newsletter.

Featured image attribution: Christin Hume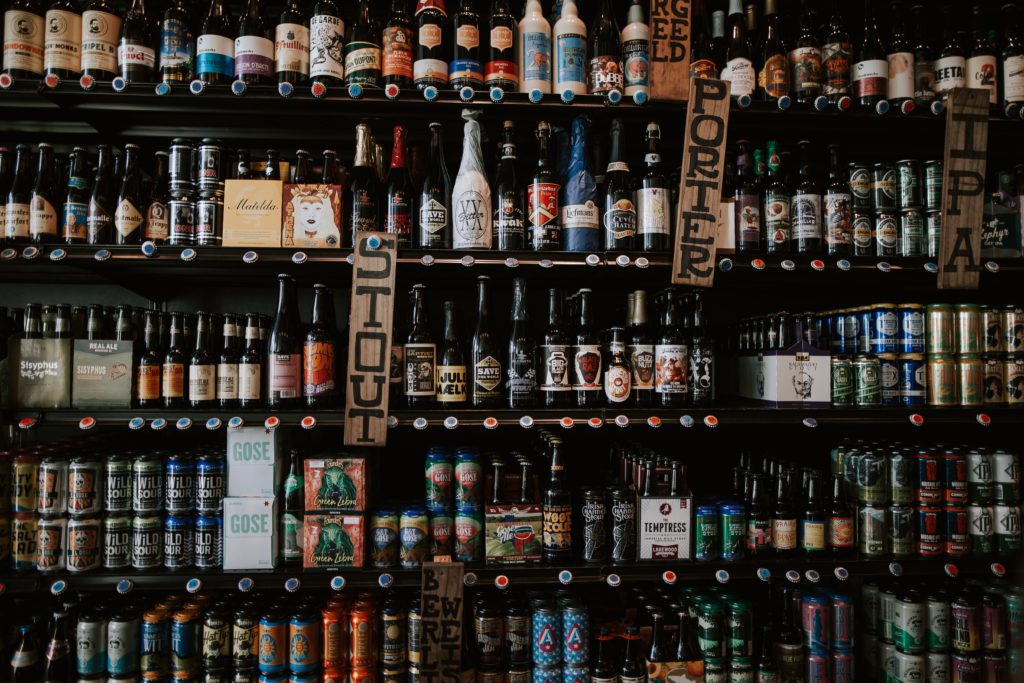 https://www.skyword.com/contentstandard/brand-storytelling-stands-crowded-food-beverage-market/
https://www.skyword.com/contentstandard/brand-storytelling-stands-crowded-food-beverage-market/
Lauren McMenemy