Content Strategy
Choosing a Content Marketing Partner: 9 Factors to Consider
By Jonathan Crowl on July 14, 2021
Once your content marketing needs outgrow your internal capacity, it's time to start looking for outside help. Before you kick off your search for the perfect content marketing partner, though, your business must first look within itself to understand its marketing goals and needs.
No two content marketing partners are alike. Each offers a unique set of product and service packages, industry specialties, and track records. As you weigh potential partners against one another, it's also worth looking from a macro level: how each option fits with your organization's overarching marketing goals, most pressing areas of need, and content marketing budget.
Collaboration with content marketing partners works best when it's flexible enough to adjust to brand-specific marketing needs. However, nearly every successful brand-content partner relationship can benefit from a trip back to the fundamentals. In no particular order, here are some of the most key factors to consider as you evaluate partners.
1. What technology does the partner use to facilitate its content marketing services?
While some content marketing partners leverage cloud-based software such as Google Drive to manage content creation and content planning, others may utilize propriety platforms where content is created, edited, reviewed, and managed all through the same interface.
In cases where prospective content marketing partners offer their own platform, you'll need to determine whether that technology can integrate with your existing marketing technology stack. For organizations with complex content creation needs, a platform approach may offer simplicity and organization to streamline content workflows.
If your content needs are more modest, a bootstrapped approach may be sufficient (as well as a better fit for tight budgets). As your content needs evolve over time, though, the benefits of a platform-based approach may become more valuable to your marketing operations.
Research tools such as Gartner's Magic Quadrant can help you evaluate the features and functionality of some of the industry's leading content marketing platforms.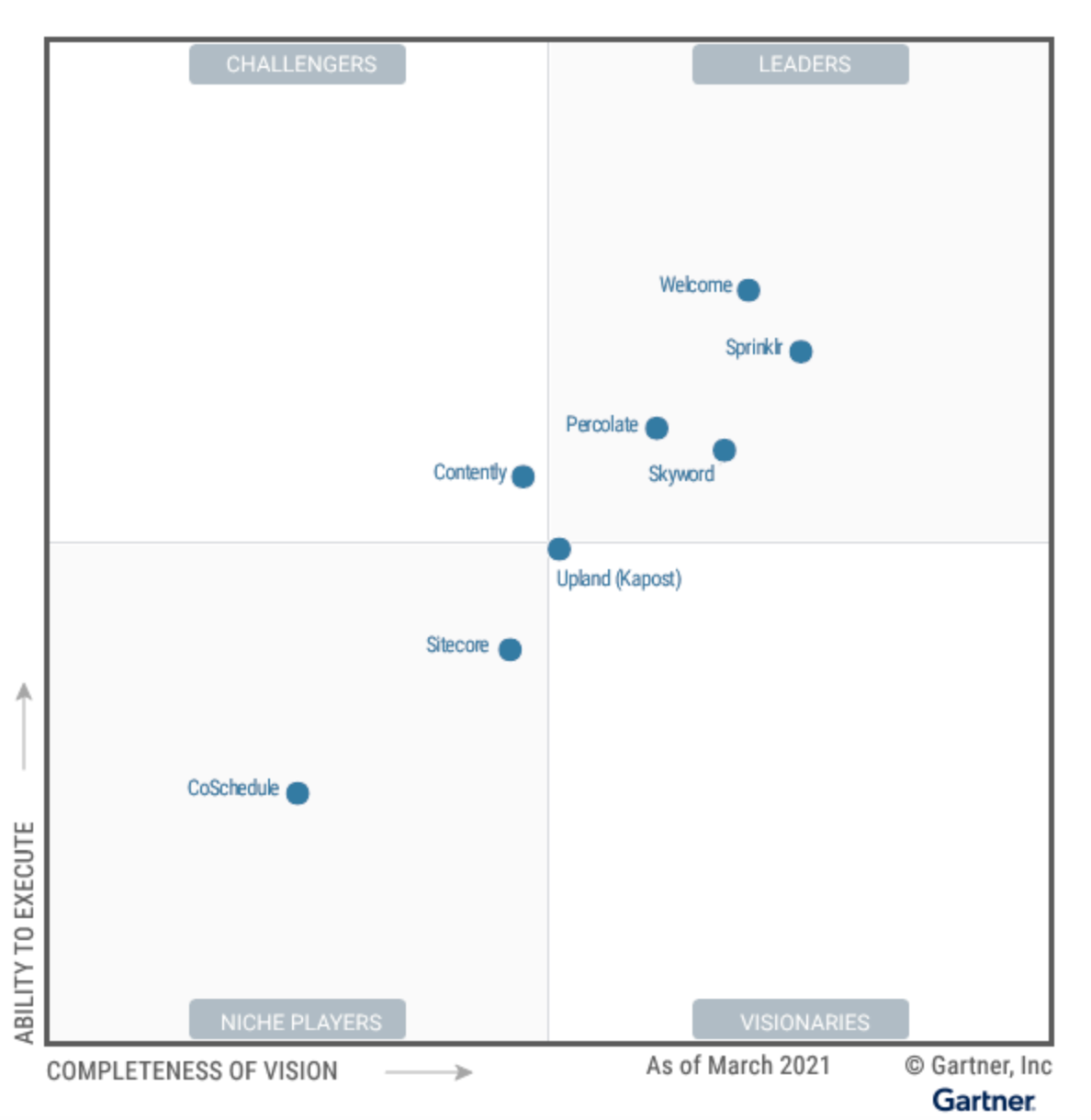 2. Does the partner offer strategy and consultation, content creation, or both?
If your organization already has a CMO or other decision-makers capable of shaping a content marketing strategy, you may only seek out content creation services. In contrast, startups and other lean organizations with limited in-house marketing personnel—as well as organizations whose marketing leadership lacks experience guiding branded content strategy—may have an urgent need for strategy-level consultation.
Determine what your immediate content needs are in terms of strategy-level consultation vs. content creation services. Consider the balance of services that would bring out the most benefits, particularly when looking to supplement in-house content creation with outsourced content services. The more customization you require in your content partnership, the more important it will be to find a service package with built-in flexibility.
3. Does the partner's creative team offer the subject matter expertise your content requires?
If your business needs marketing content that discusses highly specialized or complex subject matter, your content marketing partner will supply your organization with creative professionals that have a background in those subjects. Without this subject matter expertise, content may struggle to connect with the right audiences, which can sink your marketing performance and potential ROI.
Across writers and editors and managers and beyond, it's always smart to ask for credentials and samples of work that prove the potential partner's experience working in your vertical or specialized subject area.
4. Are the partners' creative professionals in-house or outsourced?
The makeup of a partner's creative team can have a big impact on your overall content quality. While in-house creatives often eventually become reliable members of your content marketing team, this in-house approach also limits the type of people you can find to work on your content. An outsourced approach to finding creative professionals helps ensure your marketing has access to high-quality talent and real-world perspectives in your specialized area of service.
Content partners may leverage freelance creatives to elevate the quality of the talent pool, demonstrating an ability to research and recruit fresh creatives. Ask potential partners for examples of freelance talent they have recruited for past clients catering to niche audiences. Resources such as Gartner's Magic Quadrant offer another level of evaluation of leading content marketing platforms' talent recruitment strategies.
5. Are service contracts structured to offer flexibility and adaptability, or are you locked into a fixed service package?
Content marketing must always align with business outcomes. As business goals evolve and the content marketing strategy shifts to achieve them, your content needs may also change over time. It's impossible to predict the future, so your brand may find value in working with a content marketing partner that offers flexible scopes and contracts to ensure content always meets your business needs.
With a more flexible approach, your business can invest in content marketing to meet its business needs today while still allowing the business a chance to pivot quickly—with the potential for real impact on content marketing ROI over time.
6. Can the partner deliver all of the content types your brand wants to create?
Some businesses need a partner that can handle all content creation for their marketing campaigns. Other businesses want to plug in partner services to specific content types and campaigns on an as-needed basis.
At a minimum, your brand should seek out a partner with a proven track record of creating all of the content types you anticipate needing. It may also be useful to connect with a partner experienced in specific content formats that you might want to pursue in the future, too, as long as the long-term goal isn't achieved at the expense of short-term performance. Ask for examples of past services to verify each partner's experience working with the types of content you're looking to outsource.
7. Does the partner have a strong track record in the industry?
Some content marketing platforms are large enough to offer specialized talent and services for a number of different industries and niches. However, it's worth doing your homework beforehand to make sure the partner you're considering has experience in yours.
In addition to requesting testimonials and references specific to your industry or niche, you can also consult online views on websites such as G2 and Gartner Peer Insights. These vetted reviews from enterprise clients provide an invaluable behind-the-scenes look at the experience offered by each content marketing platform.
You can also reference the "Gartner Peer Insights 'Vendor Spectrum': Consideration of Content Marketing Platforms" resource, which offers insights into how leading content marketing partners target niche audiences with scalable and specialized content services.
8. Are the partner's brand purpose and values a good fit with your brand?
Brand safety is an important consideration when choosing any vendor. A good content partner is more than the sum of their content marketing services—if a potential partner doesn't align with your brand's values, it could limit prospects down the road.
9. Do the budget and scope of work fit your content needs?
If you're a large organization with deep marketing pockets, budget may be secondary to getting best-in-class marketing services. For most organizations, though, budget underlines any vendor decision.
As you evaluate the cost of partners' content services, be sure to contextualize this line expense according to the scope of work proposed by each partner. Budgets may offer hard cutoffs for spending without considering overall value. The more you get out of your content marketing relationship, the easier it will be to turn content marketing into an ROI-positive initiative. But beware of content marketing packages that go way beyond your business needs: if you're paying for best-in-class content creation when all you need is practical production to hit your marketing goals, you probably aren't getting great value out of your relationship.
As you plan your brand's next step in developing its content marketing strategy, the right partner can set you on the quickest path to revenue generation and other business outcomes.
You can discover more valuable insights to help you evaluate top content marketing partners in Gartner's "Magic Quadrant for Content Marketing Platforms."
For more fresh perspectives on today's marketing trends, subscribe to our monthly newsletter, Content & Context.

Featured image attribution: Carl Jorgensen on Unsplash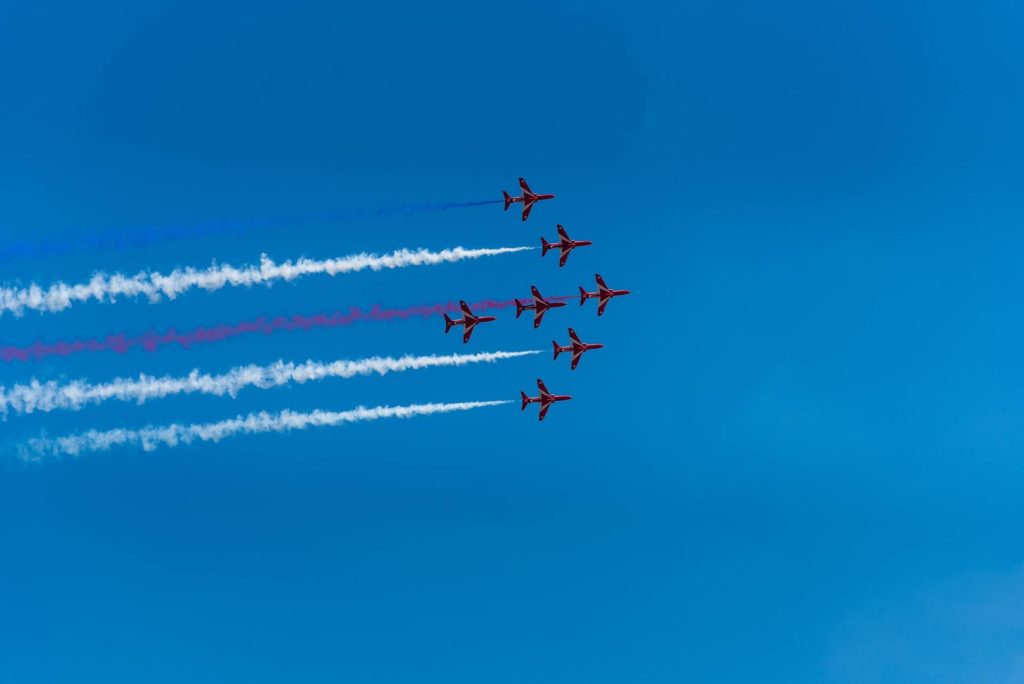 https://www.skyword.com/contentstandard/choosing-a-content-marketing-partner-9-factors-to-consider/
https://www.skyword.com/contentstandard/choosing-a-content-marketing-partner-9-factors-to-consider/
Jonathan Crowl