Content Strategy
Christmas Creep Comes Earlier Every Year, and for No Good Reason
By Jonathan Crowl on November 6, 2017
If you've walked into a department store recently, you've likely seen it: Before the Halloween season was in the rearview mirror, before Thanksgiving Day was even on the horizon, retailers were stocking their stores with Christmas decorations and targeting early shoppers with holiday savings.
The trend commonly known as "Christmas creep" isn't a random phenomenon. It's a cold-blooded selling strategy retailers use to try to extend the holiday shopping season while capturing a larger share of early sales. And while it's nothing new to the world of retail—consumers have been complaining about aggressively early Christmas marketing for decades—the continued effort to start the season earlier has stressed the relationship between retailers and their customers.
The lines of division are so intense that some brands are actually starting to push back, giving hope that shoppers might be saved from a dystopian future in which the holiday shopping season spans the entire calendar year. But those brands might be more amenable to a different type of argument—one that suggests there's no money to be made by starting the Christmas season in September.
Retailers Creep Earlier, but Consumers Don't Follow
Target, Walmart, Home Depot, and a slew of other brick-and-mortar and online brands are among the leading offenders when it comes to too early Christmas marketing. Just look at this Christmas banner pasted onto the Walmart.com home page as of November 1: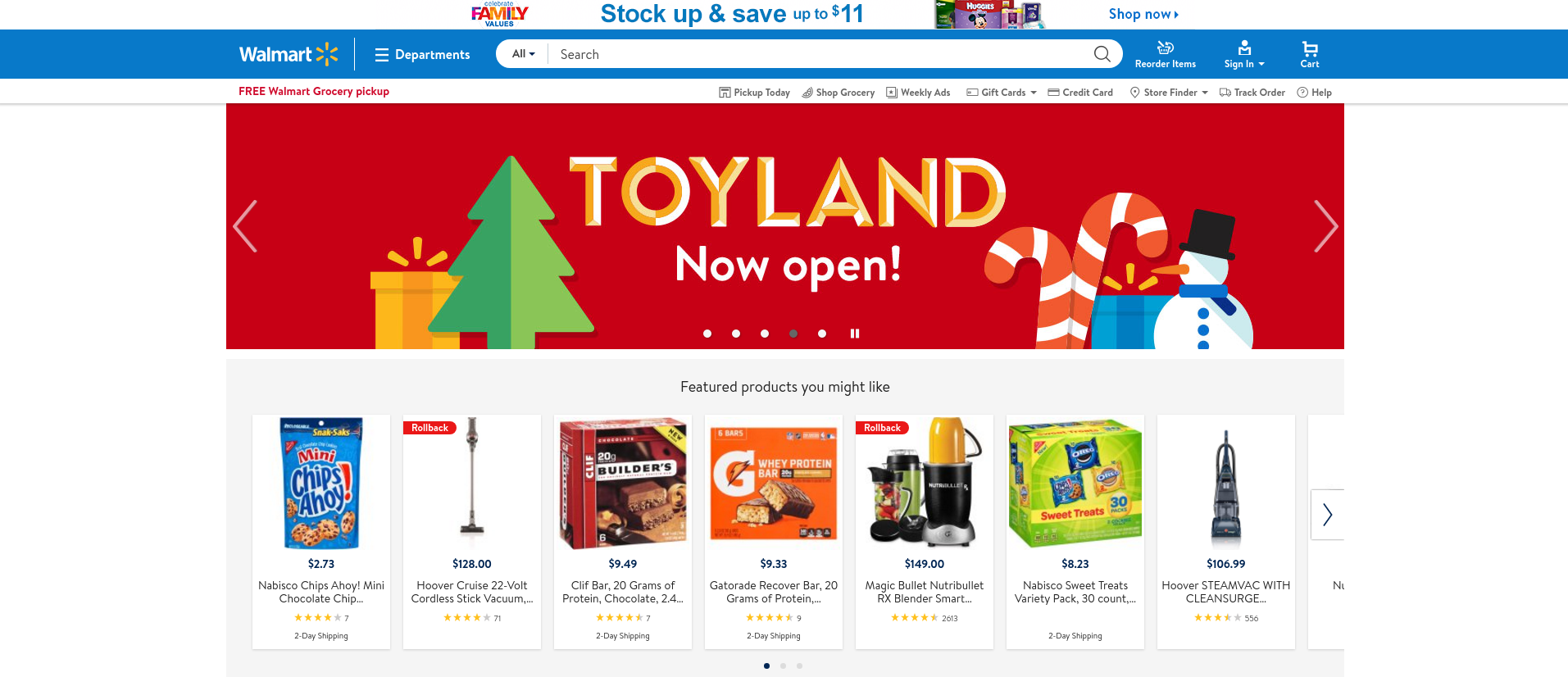 This is too early for comfort for many consumers, but it's far from the most egregious case of early holiday marketing. The BBC reports that some brands begin their Christmas marketing as early as September.
These retailers are acting under the assumption that the early bird gets the worm. There's just one problem: The numbers don't back it up.
As CNET reports, multiple studies have cast doubt on retailers' ability to generate more holiday shopping dollars earlier in the season, including anytime prior to the start of November. Most of the arguments in favor of Christmas creep offer anecdotal evidence that retailers see a boom in sales when they market to consumers earlier, and this has been enough to encourage many retailers to stretch the holiday marketing season to earlier in the year.
Some brands might see a short-term uptick, but this doesn't really translate to a viable long-term strategy, for the simple reason that one brand's success will spawn copycats the following year. So if Home Depot, for example, were to score some early holiday sales by launching an aggressive holiday campaign at the start of October, it's likely that Lowe's would trot out a similar strategy the following year. Retailers have nudged the start of their holiday marketing strategies earlier every year because they're chasing their competition, but everyone's racing toward a cliff where the sales revenue simply can't justify the prolonged marketing campaign.
Some particularly Christmas-crazed consumers might not care, but the majority of consumers express dissatisfaction toward these aggressive holiday strategies. This doesn't necessarily lead to a major loss in business for any company because, once again, they're likely copying the behaviors of their leading competitors. But some retailers have recently noticed that playing against these retail trends might serve as a unique selling point.
Target Makes Changes After Consumer Backlash
While many retailers continue to push forward with their early holiday strategies, Target has seen an opportunity in reversing course. As reported by the Chicago Tribune, the company has decided to pull back its holiday marketing to better match the mindset of its consumers. Although Christmas decorations and items will still be found in stores in the month of November, the in-store marketing and signage will give a greater focus to Thanksgiving, since many consumers are primarily focused on the next major holiday on the calendar.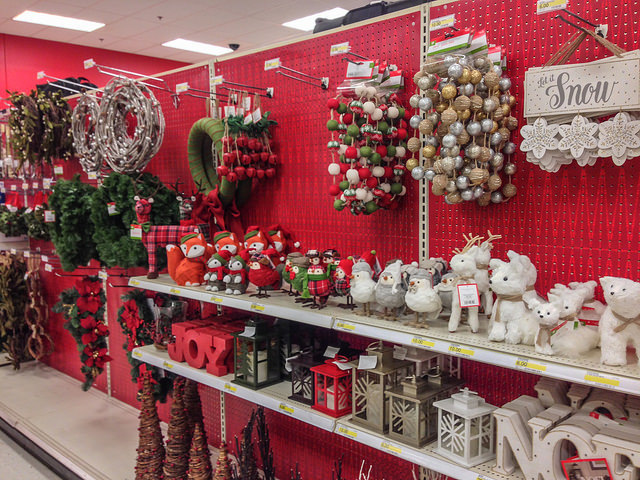 Image attribution: Tony Webster
That means Target is abandoning its "10 Days of Deals" campaign, which typically took place in the middle of November. But Target's decision to get the Christmas creep under control doesn't mean it's easing up on its holiday strategy: The Tribune notes that the company is actually increasing its holiday marketing budget for 2017. Instead, those marketing dollars will be spent in a more concentrated way, as the retailer targets consumers hard on Black Friday and through the end of the holiday shopping season. It might also mean more marketing dollars go to Thanksgiving-themed campaigns, which may delight consumers who have long been disgruntled that the November holiday never receives its fair time in the sun.
Target's strategy runs counter to what Walmart and many of its other main competitors are doing. But if it results in those retailers copying Target in the 2018 holiday season, don't be surprised: Retail is a copycat industry, and Target's success would likely slow momentum for retail Christmas creep, at least in the short term.
Don't expect many complaints from shoppers, who will be happy to have their regular holiday seasons back.
For more stories like this, subscribe to the Content Standard newsletter.

Featured image attribution: Andrew Neel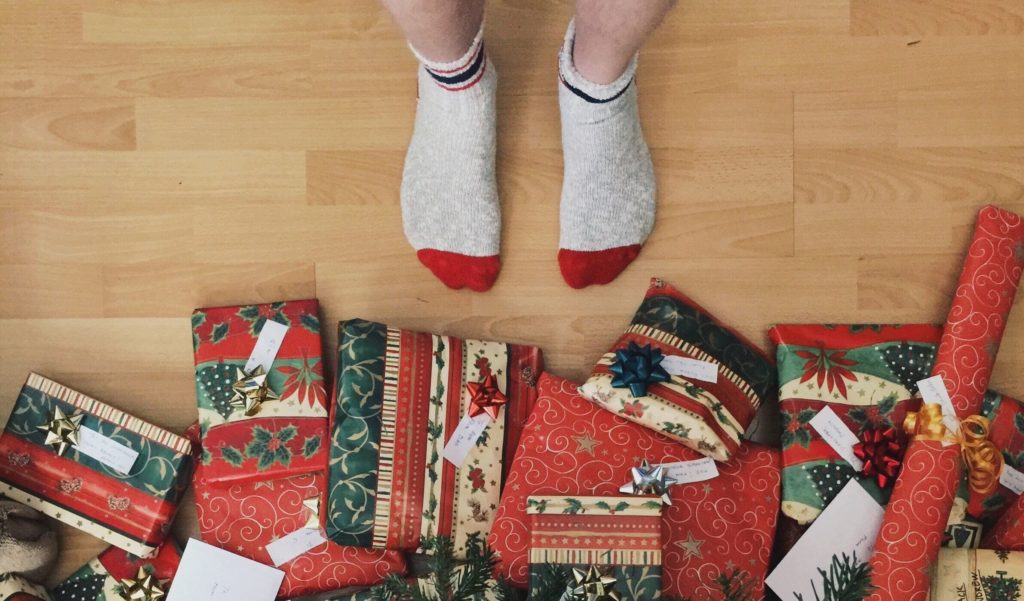 https://www.skyword.com/contentstandard/christmas-creep-comes-earlier-every-year-and-for-no-good-reason/
https://www.skyword.com/contentstandard/christmas-creep-comes-earlier-every-year-and-for-no-good-reason/
Jonathan Crowl