Content Strategy
Corporate Activism in a Government Shutdown: How Brands Are Helping Furloughed Workers
By Bethany Johnson on February 6, 2019
During the shutdown, my Washington D.C.-area friends and family members were abuzz. As the region hardest hit by the government shutdown, everyone I knew was either furloughed or affected by someone who was furloughed. No one was immune.
People were swapping tips and tricks, creative ideas, strategies, and tactics to stay afloat until their paychecks resumed.
Historically helpful organizations were the first to assist, with houses of worship, nonprofits, and the District itself offering relief—distributing gift cards, diapers, hygiene products, and more. Next came the local mom-and-pop shops and family-owned restaurants, offering discounts or free small plates to furloughed workers who could prove their nonworking status. And as the shutdown raged on for thirty-five days, even enterprise brands started chipping in.
An effective relief effort is a large undertaking, and the bigger the company, the more layers of approval and administration an outreach program must go through. I understand. While no one anticipates a government shutdown, surely, the best companies do brainstorm consumers' pain points. They anticipate ways to serve.
This past January was one of the most painful experiences for hundreds of thousands of people. And it's a pain that extended way beyond individual federal workers because when they aren't paid, they don't spend, so local businesses felt the hurt, too.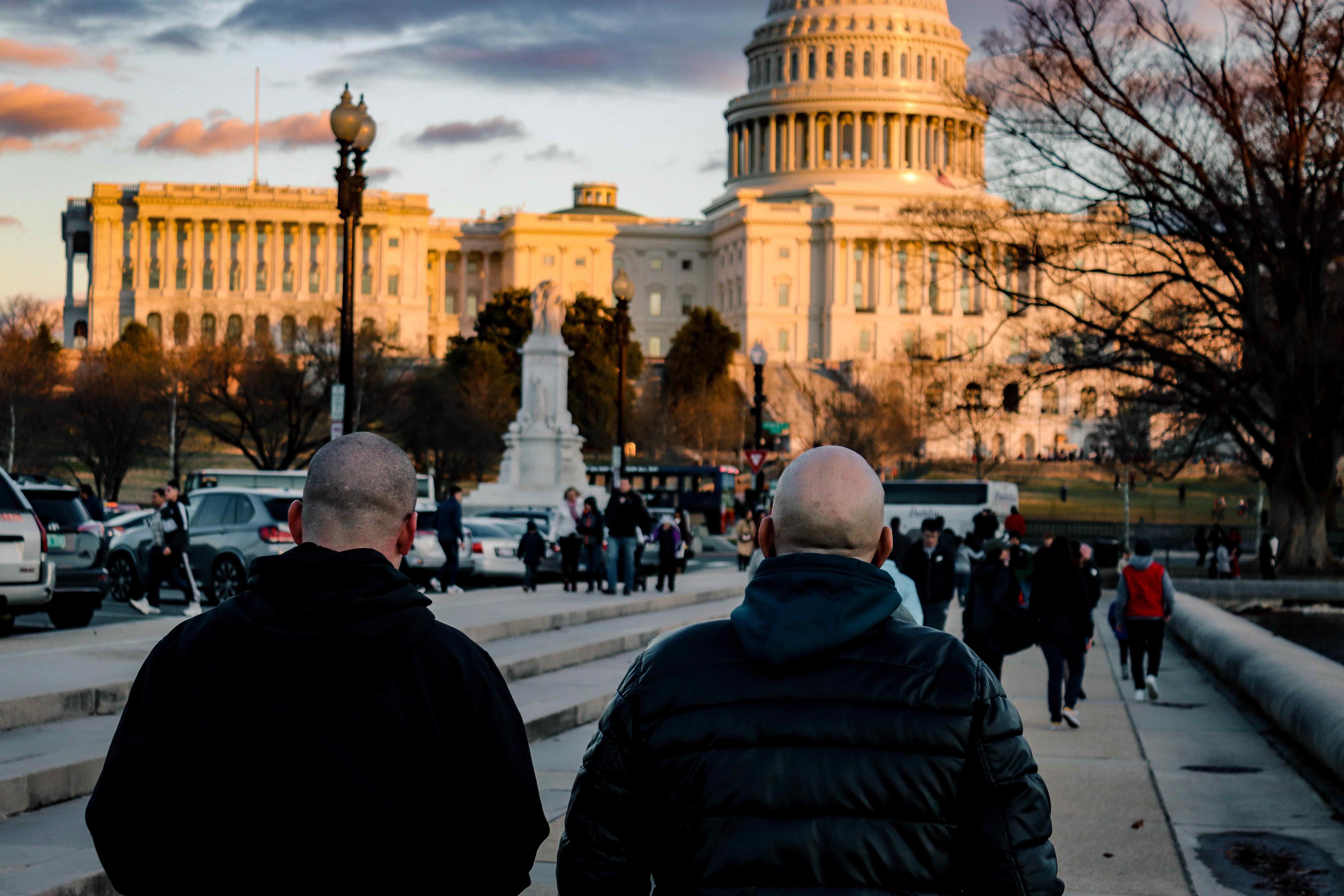 Image attribution: Matt
Ways Brands Helped During the Shutdown
Let's get one thing straight: No one sees a brand's help as self-serving unless the company tries to leverage the pain for commercial gain.
Before embarking on an activism effort, its essential that brands understand the situations of those whom they are offering assistance and then determine the right channels to run these campaigns. Many workers in tough situations aren't typically comfortable asking for help, so it seems highly unlikely that they'd turn to social media to broadcast their troubles.
Still, many brands came out in genuine support to lend a hand and demonstrate their specific values. Outdoor clothing brands like REI, Columbia, and The North Face spoke up and encouraged the public to support the maintenance of national parks during the difficult time, a genuine show of solidarity that aligned with their brand mission. And many more industries also stepped up to offer relief to those impacted by the shutdown.
Corporate Activism: You're Doing it Right
The most inspiring examples used their unique influence and offerings for a new kind of corporate activism, supporting the many people affected by the shutdown.
Financial Relief
Lenders like Chase, Wells Fargo, U.S. Bank, SunTrust, Ally Financial, Bank of America, and PayPal offered assistance like interest-free credit, cash advances, and deferred payments on bills for federal employees throughout the duration of the furlough.
In addition, auto financers Toyota/Lexus, Hyundai, and Kia officially announced payment extensions or other forms of relief to government workers.
Hunger Security
Countless local restaurants gave away free small plates or discounts to anyone in Washington, D.C. with a government ID, but Chef Jose Andres went a step further. He organized #ChefsForFeds, a movement to rally fellow chefs and restaurateurs to join forces in ensuring no one went hungry because of the shutdown. Instead of making excuses for why he shouldn't help, he welcomed fresh ideas by coming up with creative ways of his own to get the public involved—nationwide—refusing to rest until government workers' income was restored.
MGM Resorts also took up an admirable effort to prevent workers from going hungry. Understanding that many federal workers were rarely accustomed to finding and accessing help, the company demonstrated the real meaning of hospitality by bringing boxed lunches straight to furloughed workers! Now that's inspiring.
Today was the first of several free lunch deliveries for TSA workers @LASairport who have gone without paychecks due to the partial federal government shutdown. A total of 350 box lunches were prepared by @MandalayBay culinary employees. pic.twitter.com/6B385ZVyWt

— MGM Resorts (@MGMResortsIntl) January 19, 2019
Kraft won the day, though, by using its influence to encourage other companies to step up. With the database of helping hands during the shutdown made up of about 95 percent local small businesses and nonprofits, these good-willed organizations were already strained by the nature of their operation. So Kraft encouraged all brands to do their part.
"We are now asking other national and local brands to join forces with us to support the more than 800,000 federal workers impacted," the company said in a full-page ad in the Washington Post. "Last week we opened a free grocery store in Washington, D.C., and within days a few thousand people picked up a bag of groceries for their families. We're extending our time there, and we'd be happy to make room for your brand."
Communications
Hats off, too, to Verizon, Sprint, T-Mobile, and AT&T, whose gracious, flexible payment options helped ease the burden of more worried friends of mine than I can count. While some critics were quick to point out that retroactive back pay was approved by lawmakers for those furloughed, missing bills can create an unavoidable mess for anyone. And in challenging times, the last thing people want is to be cut off from loved ones. That's why the proactivity of these brands set a great example for others.
Companies that are truly looking to help those affected by hardships should just help and leave the gimmicks at the door.
Filling tummies and easing fears goes a long way for the brands who step in. Hurting workers—and likely, their wide social circles—will never forget the companies that put politics aside to help out in early 2019.
Feature image attribution: Michael Browning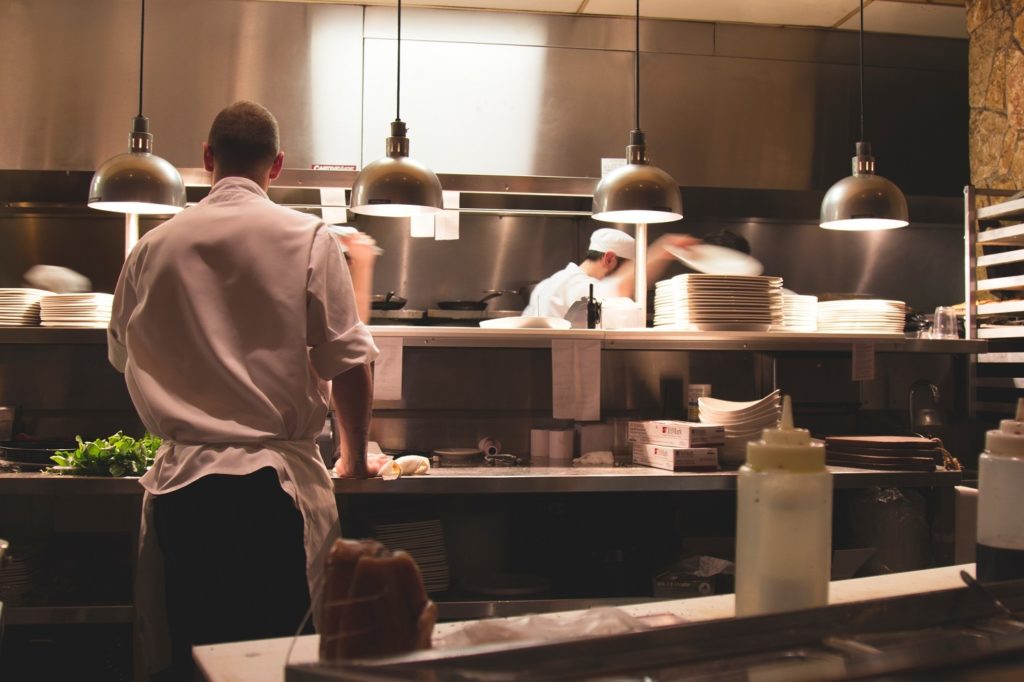 https://www.skyword.com/contentstandard/corporate-activism-in-a-government-shutdown-how-brands-are-helping-furloughed-workers/
https://www.skyword.com/contentstandard/corporate-activism-in-a-government-shutdown-how-brands-are-helping-furloughed-workers/
Bethany Johnson