Content Strategy
From Print to Podcasts—What Marketers Can Learn From New York Times' The Daily
By Jonathan Crowl on August 10, 2018
Some of branded content's biggest success stories have captivated audiences in the form of a favorite new TV shows or comic series-offering users something to engage with over extended periods of time. But perhaps no marketing medium is consistently captivating audiences more often than the branded podcast.
The best branded podcasts are those that tap into people's organic interests, managing to both entertain and inform. Companies as diverse as GE, Tinder, and ZipRecruiter are producing original podcasts that are succeding in growing the brand as well as turning listerns into customers.
But for markerers looking for a blueprint on how to create a podcast with the power to appeal to both current customers as well as a broader audience there exists one incredible example within the media industry. The Daily podcast from The New York Times reaches both its established readership as well as a vast new audience of audio consumers through its issues-driven coverage and its in-depth reporting format.
Audio Content Driving Business Results
The Daily is much more than a well-funded podcast from one of the world's most recognizable news brands. It's also an important vehicle for building brand awareness for The New York Times, as well as deepening audience trust and loyalty for the news publication. The fact that it's seizing upon one of the most popular content channels is almost a secondary benefit, compared to the primary value of the podcast in repurposing its internal assets and expertise to create a marketing vehicle that supports the company's mission.
The Daily is just one of many strategies aimed at transforming The New York Times, especially in terms of its digital experience, but the strategy appears to be working. According to Seeking Alpha, shares of the company have risen by 40 percent year-to-date, and digital subscription revenues have grown by double-digits year-over-year. This week New York Times Company reported $24 million in profit thanks to digital subscribers. This success is all the more impressive when you consider that The Daily is offered for free through all major podcasting apps, and it leans heavily on the reporting and journalists the brand is trying to sell via subscriptions.
Here's a look at how The New York Times pulled it off.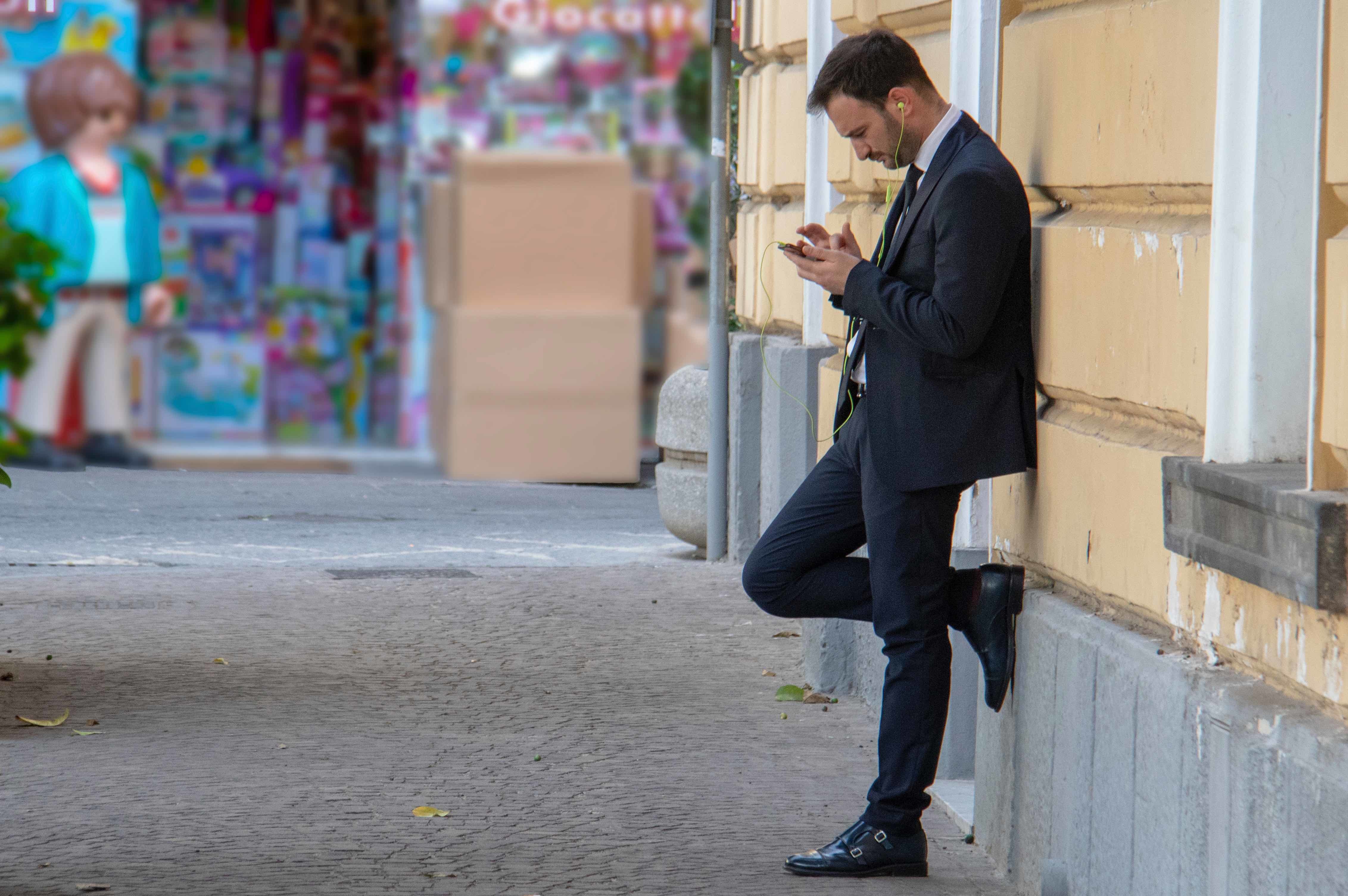 Image attribution: Nick Fewings
New Channel, Same Core Message
Innovation in brand marketing often requires a blending of old and new. Businesses need to seize upon new formats and marketing opportunities, but they can't afford to stray too far from the brand identity that has helped them get to this point.
In the case of The Daily, The New York Times Co. realized that way consumers approach media was changing. Print is on its way out, and media companies are struggling with how best to capture audience through their current digital newspaper formats. Consumers have more options, and media channels have grown more diverse. Podcasting is a great example of that. Over 60 million homes in the United States are fans of podcasts, making it one of the most important channels for distributing media online, according to Podcast Insights,
Due to its popularity and unique consumer experience, podcasting has become a valuable way of attracting a new audience while engaging built-in fans at the same time. The Daily podcast is heavily promoted by The New York Times, which features it on its home page, in email newsletters, on billboards in select cities, and even in TV ad spots. In a sense, the company is marketing its marketing channel, but the real goal is to reach beyond its typical built-in audience to try and attract new fans through a new experience.
The strategy is working: According to Ad Age, the podcast claims five million unique listeners every month, and has since expanded to radio on 30 stations across the country. This is where staying true to your brand comes into play: Rather than creating an experience that moves away from the well-established mission of The New York Times, the company decided to translate its reading experience to a podcast as closely as possible.
Heartfelt thanks to Daily listeners for making it the No 1 most downloaded new show on Apple Podcasts this year. pic.twitter.com/JpnYgIj4ZD
- Michael Barbaro (@mikiebarb) December 7, 2017
That means it utilizes its written coverage, its staff of journalists, and its signature line of inquiry reporting style, to shape the format and tone of the show. In doing so, the company showed that it had faith in its own business model and believed that its tried-and-true approach to reporting would be still popular when translated to podcast format. Clearly, that hunch was right: PodTrac currently ranks The Daily it the No. 2 podcast in the U.S., in terms of popularity, coming only after NPR's This American Life.
Why The Daily is a Brand-Building Home Run
The success of The Daily can make it easy to overlook the long odds it faced as a new podcast in a crowded marketplace. The show's main obstacle was that it needed to strike a balance between creating great content and promoting its own business goals. The success of The Daily has even earned the NYT more high-profile exposure to audiences. The cable channel FX recently announced that it would be creating a documentary series called The Weekly inspired by the success of the podcast. Individual reporters featured on episodes of the show have also regularly experienced a rise in their own visibility.
"The Daily is a great example of a show that has managed to get editors to give up their reporters to talk to the podcast," says Ben Brock Johnson, host of the popular storytelling podcast Endless Thread. "This is an incredibly popular show. Every time a reporter goes on the show, their profile goes up.
At the same time, I know those were hard-won battles."
Creating The New York Times podcast, especially when it's designed to ultimately increase subscribers to the brand's paid content, almost certainly required some of its leadership to embrace a different understanding of how to engage consumers and manage their own content. Then, the next big step was making sure the right professionals were in place to develop and launch the show.
"I talk to people all the time who, either through their own love of podcasts or by nature of their skill set or an adjacent skill set, have gotten thrown into the mix making a show for their company," says Johnson. "But they don't have resource support from the company, and yet a lot of them have companies that push them to iterate and get it out there and do the show."
The issue of skill sets is probably easier at a media company than other brand marketing departments, but the challenge of achieving this at a place like The New York Times underscores the importance of prioritizing talent acquisition for brands that want their own podcast. The Daily succeeds because it manages to check off every box for the company: It reaches a large online audience, generates some revenue through paid advertising, and deepens connections with its audience through email sign-ups, podcast subscriptions, and other related marketing channels. Most importantly, it highlights the product that makes The New York Times stand out from the competition: world-class journalism.
The New York Times podcast strategy behind The Daily isn't based in journalism, it's based in marketing. While the company has advantages and resources other organizations can't match, there are valuable lessons to be learned from creating a podcast that aligns with your brand voice and business goals. A large, untapped audience is out there. Brands just have to figure out how their content can speak to them.
For more stories like this, subscribe to the Content Standard newsletter.

Featured image attribution: rawpixel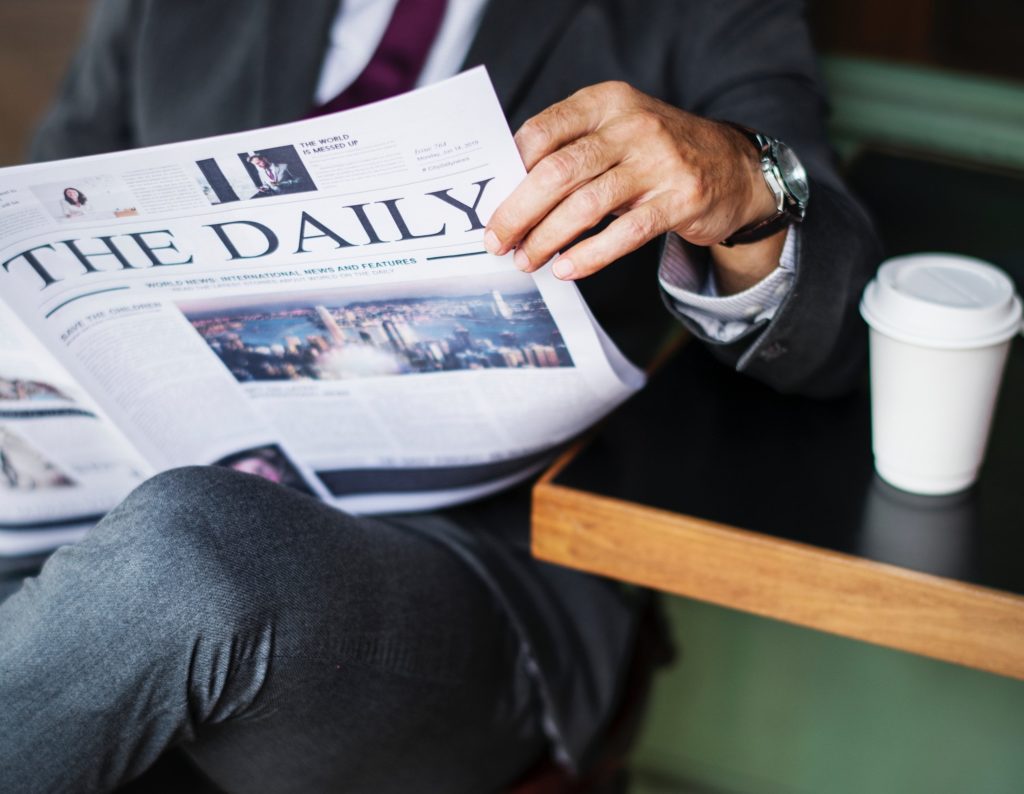 https://www.skyword.com/contentstandard/from-print-to-podcasts-what-marketers-can-learn-from-new-york-times-the-daily/
https://www.skyword.com/contentstandard/from-print-to-podcasts-what-marketers-can-learn-from-new-york-times-the-daily/
Jonathan Crowl