Content Strategy
Growing Your Brand Is a Group Effort: Communities as Content Marketing
By Bethany Johnson on January 3, 2019
Not long ago, geography and familial ties were the two main factors that created most communities. Strangers would find a loose connection with one another through so-and-so's uncle who used to live down the street from someone else's former classmate. And boy, could they tell you stories about that.
But in today's online, hyper-connected world, blood and geography are only two of millions of traits people may have in common. With the internet letting us share our thoughts and interests with larger audiences than ever before, anything can spark a relationship. Hobbies, aspirations, belief systems, and life stages are all areas that draw people together to start a dialogue. Today, it's easier than ever for individuals to find points of unity. And savvy content marketers see these new pathways for personal interactions as a rich opportunity to create content-driven connections in a digital world.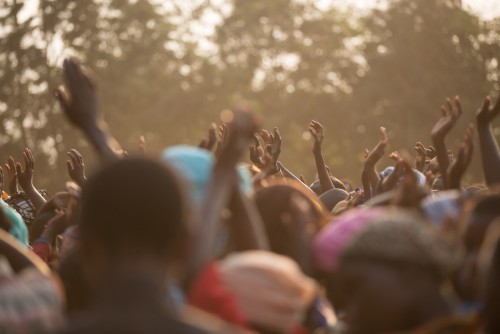 Image attribution: Avel Chuklanov
Communities as Content
The main benefit of a brand-hosted community is the participatory experience your audience enjoys. While videos, think pieces, and podcasts may feel two-way, your viewers, readers, and listeners will always be just that-consumers. Even when they respond, the conversation is still initiated and owned by your brand. Communities are true co-creation incubators. In recent years, content marketing experts have encouraged companies to talk less about themselves and more about their audience. The concept of a facilitated community takes this a step further and invites audiences to do most of the sharing.
But this isn't just a kibbitzing session. Depending on your community's purpose and goals, your organization can also reap some subtler business benefits.
Deeper market research and more useful insights.
According to Dino Fire, president of market research and analytics at the Data Decisions Group, it costs less in time, energy, and money to harvest the same benefits from a facilitated community group than from a traditional market-research focus group.
Addressability
The trouble with traditional advertising and even social media marketing is the lack of addressability. The gatekeepers still decide when to share content with audiences, even if a message is meant to be more beneficial than promotional. Hosting a community means you know where your people are-and when you want to share content you know they'll see, you have the medium to do it.
Reduced customer service costs
Every brand wants the kind of customer who is empowered to self-educate. A technical Q&A community is the perfect forum for customers and potential customers to ask other users or advice, from "how do I turn this thing on?" to "how do I take it apart and build a toaster?" and everything in between.
Deeper brand loyalty
With a community, you have the potential to create super-users. This potential is especially high if you limit users' entrance. Community hosts on the gaming platform Discord have recently begun "pruning," or telling members that if they don't engage, they'll be booted. When users have to hustle to keep up, the active "insiders" feel privileged. That privilege is one of the easiest (not to mention free) ways to honor someone.
Authentic co-creators
 Group members create all kinds of discussions that your ideation team can't possibly cook up. That's because community members are living the life of your target persona. They'll encounter challenges and joys even you couldn't anticipate. When they talk about those experiences in original posts and common threads, the whole group benefits-including the facilitators.
Communities spawning more communities
 "Eleven percent of the communities we looked at had proliferated into multiple communities over the last two years," writes Leader Networks CEO Vanessa DiMauro for CMO.com. The research and consulting firm's annual "Big List of B2B Online Community Trends" showed that the federated model (that is, groups in a phase of multiplying mitosis) produced members that felt a familiar affinity toward one another, offering and receiving fruitful peer-to-peer support.
Content Marketing Examples Doubling as Brand Groups
Creative brand communities end up taking on a life of their own. Online communities become standout content marketing examples by providing audiences with accessible platforms to grow their own relationships with brands. They serve business goals at both a passive and proactive level: naturally spreading the brand's digital presence and acting as a centralized feedback forum for customers to share their preferences and offer suggestions on how brand's can better serve their needs in the future.
Back in 2008, Starbucks launched the now closed MyStarbucksIdea community, a submissions-based internet forum where users could suggest improvements to Starbuck's drink options, store atmosphere, and overall brand messaging. Community members then had the ability to respond to each others suggestions and upvote their favorite ideas through accessible, interactive polls.
These platforms take standard customer service content to the next level of innovation by turning a static submit form or digital suggestion box into an interactive, multi-person experience. Furthermore, the approach demonstrated a focus on consumer retention by demonstrating that the brand was willing to listen to the opinions of its customers (Members opinions sparked brand innovations such peach green-tea lemonade, digital tipping, and free Wi-Fi).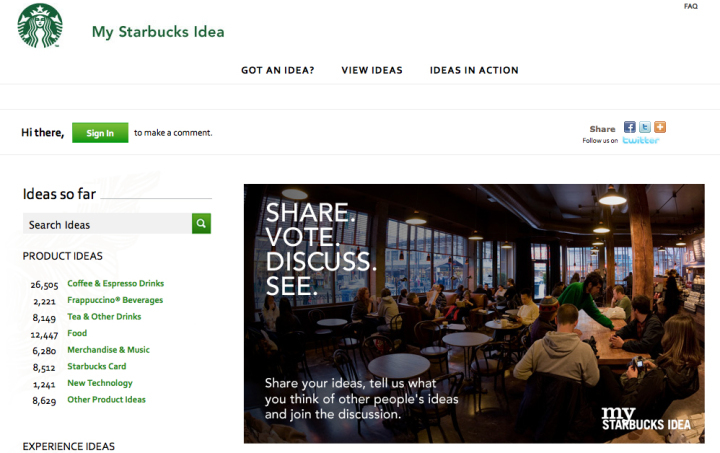 Speaker brand Sonos uses a similar approach to turning community conversation into unique user experiences. The online Sonos community serves as a form for users and future users exchange tips, advice, and ideas on everything ranging from music and entertainment culture news to Sonos hacks, home theater design, and feature requests. With over 250,000 active members, you can imagine why consumers would rather log in and chat than tweet a question or call tech support.
Sometimes, communities even foster their own products. The stroller and baby gear manufacturer BOB Gear sponsors a fitness community with a program called Stroller Strides. To truly support the members involved, they created a special stroller exactly for the purpose of getting new parents out of the house, into fresh air, and physically active together. Brilliantly, the stroller comes with a coupon for one free week of Stroller Strides workout gatherings.
For a broader demographic, Oracle Marketing Cloud runs Topliners, an online community where "even your mom is welcome." Members earn points for engagement activities. Then, the leaderboard follows users around the site, reminding them of the social rewards they'll enjoy if they join the conversation. Moderators are involved to ensure conversations return to or support Oracle's marketing products.
Shooting People is an anomaly among group marketing efforts in that it began as a collaborative community and grew into a brand, instead of the other way around. Like many media companies that once only offered advertising by giving sellers access to their members' attention, the London-based group now offers independent filmmakers creative services of their own. The brand still relies on its members to generate new content and new members, which is one mark of a thriving community.
Harley-Davidson Motorcycles hosts a thirty-five-year-old paid community, cleverly named the Harley Owners Group or HOG. HOG chapters are known for member-only riding events and exclusive rallies. These company-sanctioned local brand communities have been credited with the company's comeback in recent years.
Listen to Your Audience
As with all content marketing strategy, the key to brand communities' success is to focus less on your product and brand and more on the atmosphere that surrounds them. Shift and hold your attention onto your audience instead. "Many brands build communities around concepts that are entirely irrelevant to the audience they're trying to reach," writes Richard Millington in his book Buzzing Communities. "They build their community about themselves. Can you see what that means? Most of the communities built by organizations are doomed before they have begun."
For more stories like this, subscribe to the Content Standard newsletter.

Featured image attribution: Toa Heftiba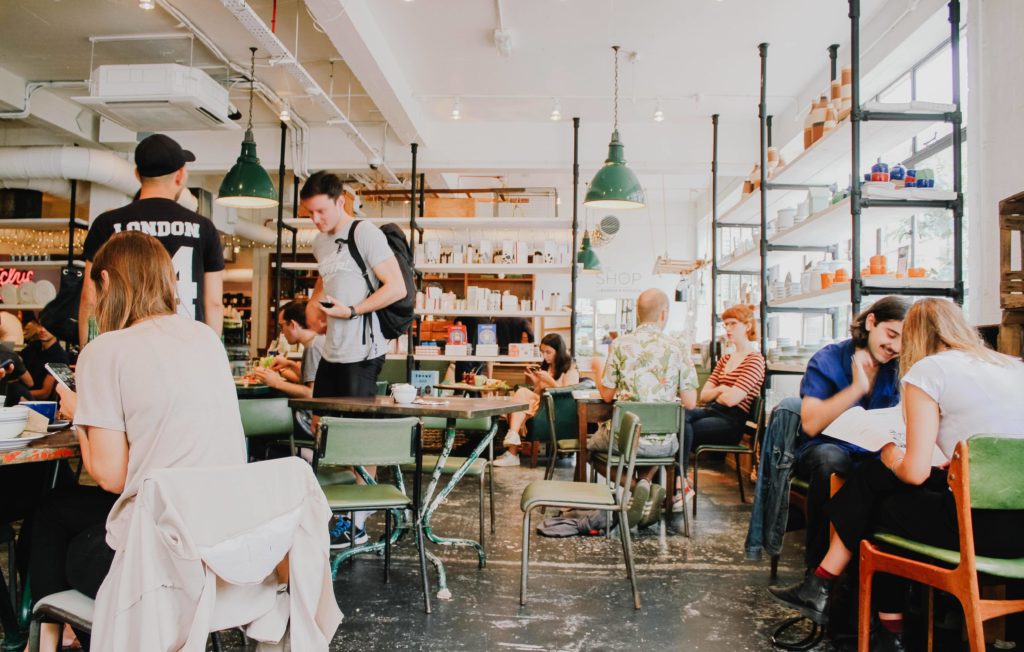 https://www.skyword.com/contentstandard/growing-your-brand-is-a-group-effort-communities-as-content-marketing/
https://www.skyword.com/contentstandard/growing-your-brand-is-a-group-effort-communities-as-content-marketing/
Bethany Johnson