Content Strategy
Higher Education Marketing Challenges to Tackle in 2019
By Kyle Harper on February 19, 2019
The college experience is highly romanticized by Americans. Where else can you meet new and exciting friends from all over the world, have so many first-time experiences, and prepare for your future career all at the same time?
And, no surprise, the expectation for universities to deliver on this one-of-a-kind experience is unbelievably high. That's why uniqueness sits at the very core of today's higher education marketing challenges. But with more colleges and universities than ever before-and new schools popping up all the time-just standing out proves to be difficult for institutions. So to meet this challenge head-on, long-standing institutions have been expanding their reach with online courses and nontraditional programs to pull in students from much wider geographies and demographics. And while these efforts are hugely important, without a smart digital marketing strategy to accompany them, they might fall short of the impact and ROI desired.
That's why we're exploring some of the unique challenges that higher education marketers face today and offering creative tactics that can help your team cut through all the noise and truly shine in 2019.
Challenge One: Institutional Buy-In
The next time you think your business's organizational chart might be getting a bit too complicated, go search for one from your old undergraduate program. What you'll likely find is a hydra-like breakdown of offices, departments, committees, and divisions meant to accomplish the seemingly simple task of bringing students together to learn. Now, imagine that somewhere in this morass of an organization you're a content marketer who wants to set up a clear workflow for communicating with students, faculty, or other teams to create content, get approvals, and publish on a regular cadence.
This is a challenge, to say the least.
Further complicating this issue is that many higher education institutions are still learning how they relate to a modern digital marketing strategy. The concepts, approaches, and tactics that higher ed marketers use aren't always understood by their academic departments and leadership, which can make it hard to get approvals for budgets or permissions your content team needs to maintain a healthy publishing cycle.
As universities continue to expand their presence across all digital channels, they need expert tools to prove the value of their marketing efforts to executive stakeholders. Marketing insights company TrackMaven has put together a Higher Education Marketing Toolkit to help universities prove their ROI through data-backed actionable marketing strategies, guides to solving social and content attribution, and industry-specific benchmarks.
Along with these resources, there is a two-pronged approach that higher education marketing teams can use to tackle these internal obstacles:
Finding ways to establish consistent ROI tracking and feedback is important for any marketing team. But taking the extra step to communicate what those KPIs actually mean to your larger organization on a student level is essential for reinforcing the value of content marketing to your institution's mission.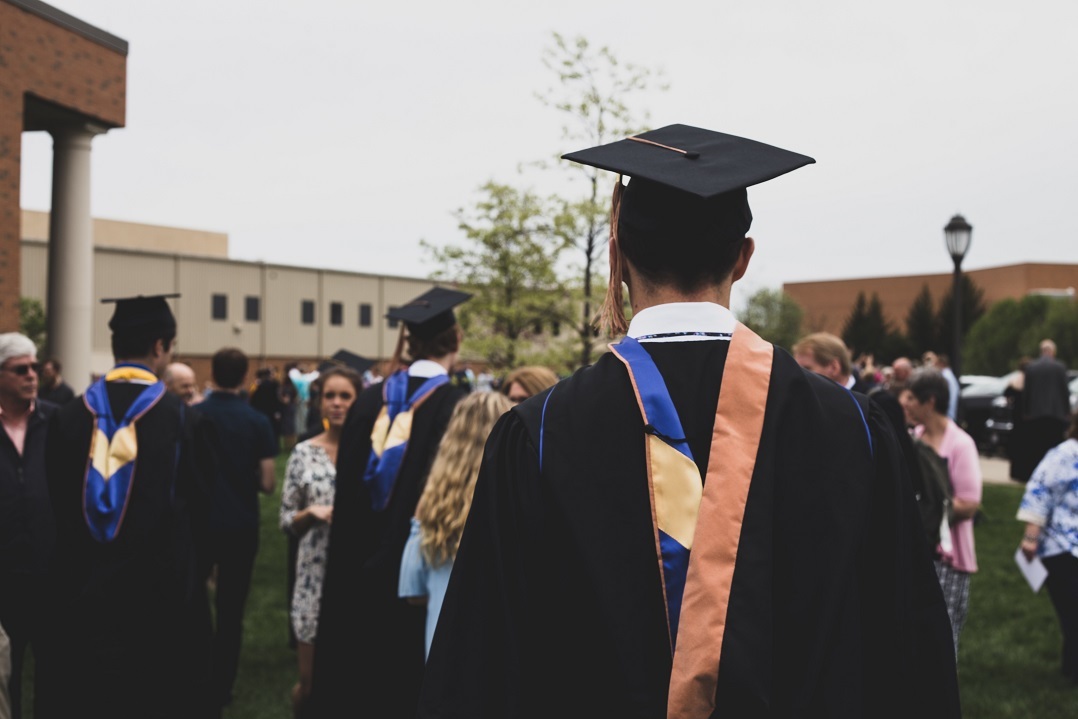 Image attribution: Charles DeLoye
Challenge Two: Slow Tech Adoption in a Fast-Tech Age
If you're looking to bond with a higher education IT or MIS team, just say something along the lines of, "Don't you just hate legacy systems?" and let them go off.
Colleges and universities have an immense ecosystem of services and information that has to be constantly maintained and made accessible for students. Oftentimes what results is various school departments adopt or abandon tech on an uncoordinated basis, which quickly leads to closets full of mystery servers, redundant tools that accomplish the same task, and an incomplete history of coding languages required to keep the whole heap running.
Imagine the challenge this then presents for a marketing team that wants to deploy marketing automation or full-funnel analytic solutions. It's daunting, to say the least.
What's more, while institutions struggle to make efficient tech overhauls, there's student application behavior to consider, which continues to change at a rapid pace. Stealth applicants still confound marketers-that is, students who apply while skipping over any identifying lead generation processes. Meanwhile, at the TargetX Summit in 2018, a number of schools reported that a majority of their undergraduates were filling out and submitting their applications over a mobile device- essays and all.
There are three approaches that can help marketers surmount their technology hurdles and support their student audiences at their own pace:
Challenge Three: Standing Out
You have your organization on board and the technology you need is in place. Your marketing team is now ready to compete in a higher education market that is extremely crowded and flooded with tons of communication.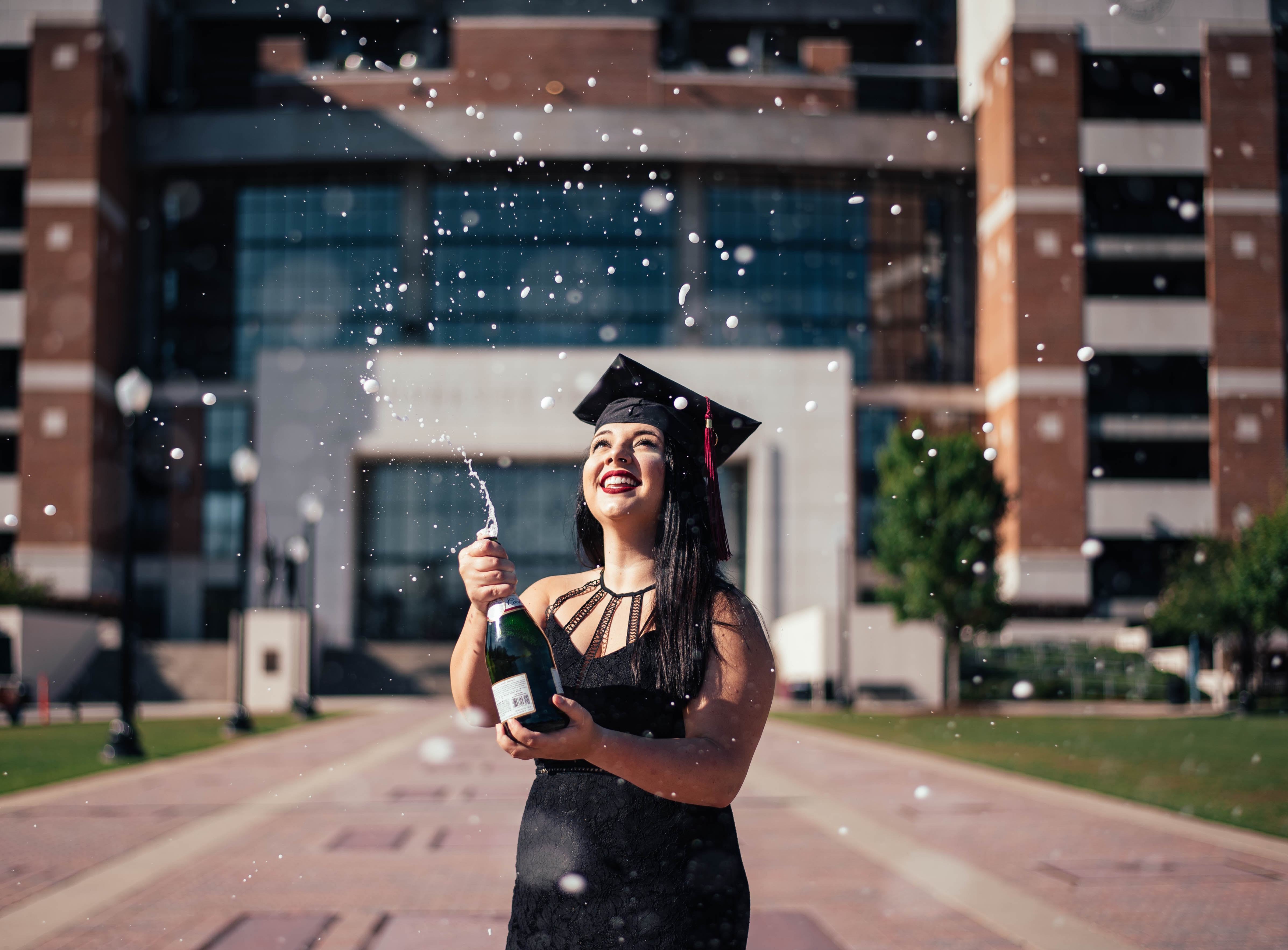 Image attribution: Jonathan Daniels
The difficulty at this stage is that it's hard to know how to stand out. On the one hand, students are looking for some common themes: strong and respected academics, a unique college experience, access to special resources for learning, and so on. But at the same time, every college or university is putting out similar messages about their campus. To respond to this, many schools find one or two differentiators and lean into them in a big way-whether it's a difference in program formats or an appeal to the unique history and tradition of the school.
This results in an enormous amount of overlap for marketers to compete with. It's increasingly difficult to find search terms that are general enough to expect visibility, but specific enough that your brand doesn't have to constantly churn through content to earn SERPs. Couple this with the demand for webinars, videos of campus, downloadable packets, and interactive site-side experiences, it is no wonder that many higher education content teams find themselves buried beneath production needs and heavy competition.
According to the current higher ed research and best practices, the key to standing out appears to be personal:
Focus on the Individual, Innovate for the Masses
A digital marketing strategy for higher education in 2019 is difficult but ultimately rewarding. When done well, your team will get a chance to interact on a personal level with students, tell their stories, and invite in new applicants who aspire to take part in those stories themselves. There will certainly be challenges, both internal and external, but it is possible to strike a balance between personal-facing content that puts student outcomes at the center of your message with incremental technological changes focused on serving underserved audience segments.
It is in this space that the most rewarding student conversations are had-both today, and well into the future of your institution, too.
Want to learn more about how Skyword and TrackMaven can help your higher education marketing strategy? Request a demo.
Featured image attribution: Pang Yuhao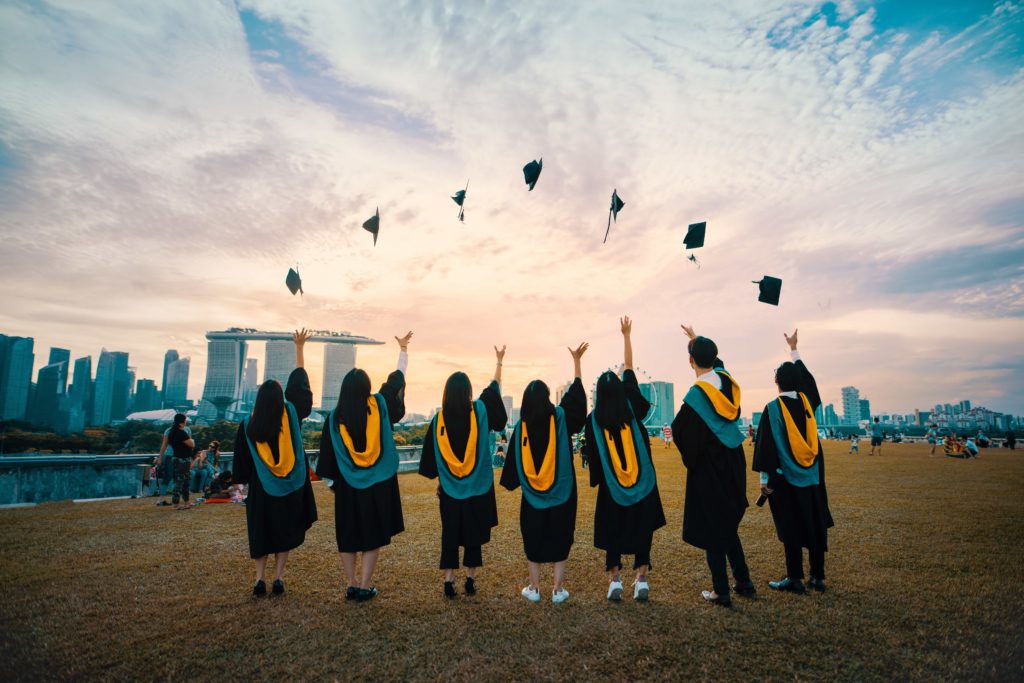 https://www.skyword.com/contentstandard/higher-education-marketing-challenges-to-tackle-in-2019/
https://www.skyword.com/contentstandard/higher-education-marketing-challenges-to-tackle-in-2019/
Kyle Harper