For Google News
How Branded Short Films and Documentaries Are Transforming Video Marketing in 2016
By Krystal Overmyer on November 26, 2016
From beers to BMWs, brands are getting more experimental and movie-like with their video marketing strategies.
Documentaries and short films are becoming well-traveled roads for brands hoping to lure viewers in with compelling content. Thanks to the online video explosion, brands have a platform to experiment with longer formats instead of the traditional 30-second commercial. These longer pieces-complete with acclaimed directors and celebrity talent-may have more in common with the big screen, even though most people will view them on the small screens of mobile devices.
Big brands are willing to spend the resources-sometimes significant-to create these pieces given the popularity of online video. Video comprises one-third of all online activity, according to HubSpot, and it's a powerful medium. Expert Dr. James McQuivey estimated that one minute of video is equal to 1.8 million words. Mobile video is a big part of the shift-social sites like Facebook, Instagram, and Snapchat have made it easy to create and share videos. On YouTube, more than half of video views come from mobile devices, the video site reported. Freed from the constraints of the 30- to 60-second spot, brands are hoping that short films or docu-series will provide a bigger canvas to tell their stories, pulling viewers in and retaining them longer.
This year's standout videos featured acclaimed filmmakers and star-studded talent; dramatic fictional story lines and inspiration, real-life profiles. No matter the approach, the idea is to pull viewers in with story-centric video content, hopefully showing the brand in a new light and retaining viewers longer. Through video, brands can tell stories that mainstream outlets are ignoring and showcase their creative chops. Adding a few celebrities to the mix doesn't hurt, either.
Brands also hope that the emotional, dramatic, or entertaining stories afforded by the longer format will help encourage social sharing, especially as more people are watching mobile video via apps on their device of choice.
"There's a lot of clutter in the marketplace," Geoffrey Campbell, senior director of content and production at WPP-owned media firm MediaCom, told PRWeek. "If you want to have a human connection with the consumer and you want them to share it, you need to create something more relatable and authentic."
But how? For brands new to the video space, standing out among these established series can feel impossible-like everything thrilling has been done and every story angle unearthed. But take it from these seven noteworthy examples of branded video: by looking within your brand and considering your unique audience, you can tell a story that people will talk about for years to come.
1. Marriott: Two Bellmen
Marriott continues to wow in the video marketing arena with its Two Bellmen series. Since launching an in-house content studio in 2014, Marriott has pushed its creative boundaries with digital-first content aimed at the next generation of travelers. The first Two Bellmen short film was a part of these efforts-the 18-minute action-comedy movie followed two fictional employees as they take down a ring of art thieves at (you guessed it) a Marriott hotel. The second short film, "Two Bellmen Two," debuted this year with a different angle: the film showed off a Marriott property in Dubai as well as the sights, sounds, and culture of the city. The trailer for the third and final film, "Two Bellmen Three," has already debuted.
Marriott said it has seen completion rates of upwards of 80 percent for the films. The lighthearted, entertaining take on travel is more about drawing people in versus talking at them with the same old style of messaging.
2. BMW Films: "The Escape"
BMW was ahead of the curve when it created an successful online video series The Hire back in 2001 and 2002. Fifteen years later, BMW is back with "The Escape," again with star-studded power. Clive Owen and Dakota Fanning star, with Neill Blomkamp directing. Viewers get an action-like movie experience with a BMW car chase at its center.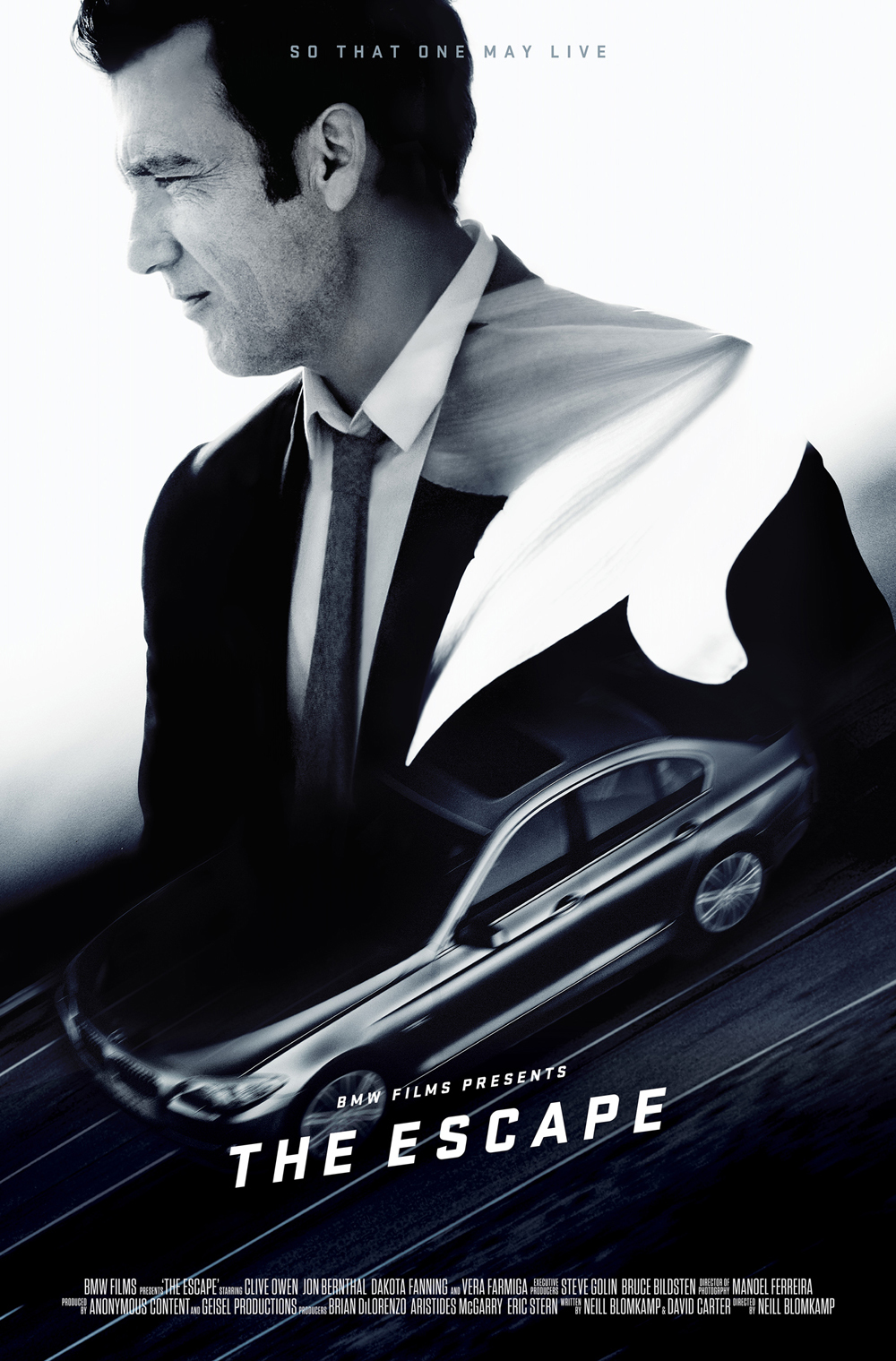 What's striking about the short film is just how movie-like it is, with action sequences that would rival even some big budget films. It's a transporting, adrenaline-raising experience-and in just a few weeks, it earned nearly five million views on YouTube alone.
3. Chipotle: "A Love Story"
Plagued by negative publicity related to food safety, Chipotle needs some feel-good stories to help move past its issues. Its latest animated short film tugs on the heartstrings while also promoting healthier food.
In the four-minute-long movie, two kids battle with competing drink stands (one sells homemade lemonade, the other orange). The rivalry ultimately leads them to create fast-food enterprises fueled by unhealthy, processed ingredients. In the end, love triumphs over competition, and the pair end up starting anew with a food stand with healthy, fresh (and very Chipotle-like) fare.
According to Ad Age, the film was already in the works before Chipotle's food safety issues broke. No doubt the company is hoping tender, emotional content will help reshape the brand's image after its spate of problems.
4. Coors Light: "My Climb. My Story."
Coors Light isn't particularly associated with emotion-laden content, nor real-life stories. But with a new mini-documentary series, the brand seems keen to align to show its authenticity by telling powerful human stories.
The first vignette features Shezi, a Los Angeles fashion designer whose career was nearly derailed by a tumor. The short film chronicles Shezi's fight against the disease and journey to restart his business. The film ends with Shezi's brand launch party-complete with celebratory brews. The type of content highlights personal stories while also giving Coors a way to showcase its product in "real and relatable scenarios," Creative Director Jed Cohen told Fast Co.Create.
5. MorningStar Farms: The Veg Effect
MorningStar Farms' foray into documentary storytelling focuses on five veggie-loving individuals that seem to seek to debunk some of the perceptions people might have about vegetarians. At 45 minutes, the documentary is longer than the short films or docu-series from other brands flexing their video marketing muscle. In the ever-more-crowded food industry, MorningStar is looking to documentary-style video to help set it apart from similar products. Smartly, the brand also repackaged the profiles into shorter, 30-second segments.
6. Nike: "The Switch"
Nike's "The Switch" brings Freaky Friday to the world of soccer-a clever concept that makes you forget you're watching a six-minute branded film. In the film, soccer star Cristiano Ronaldo smashes into a English boy, causing them to switch into each others' bodies. There's plenty of hilarious fish-out-of-water moments, plus an inspirational message at the end.
7. Igneous Skis' Story of the First Custom Ski Company
This six-minute film exemplifies how brands can let their story flourish when there isn't a restriction on time. The "Igneous Skis" video functions as an extended origin story, describing how the founder was inspired to create "the first custom ski company" in Jackson Hole, Wyoming. The video is a tribute to the work of a craftsman, complete with evocative shots of fresh powder.
For brands looking to break into video marketing, there's no shortage of inspiration to be found within your own messaging-and maybe a movie trope or two. As you look toward innovation in your content strategy for 2017, consider bringing video into the fold and telling your audience's new favorite-and most binge-worthy-story.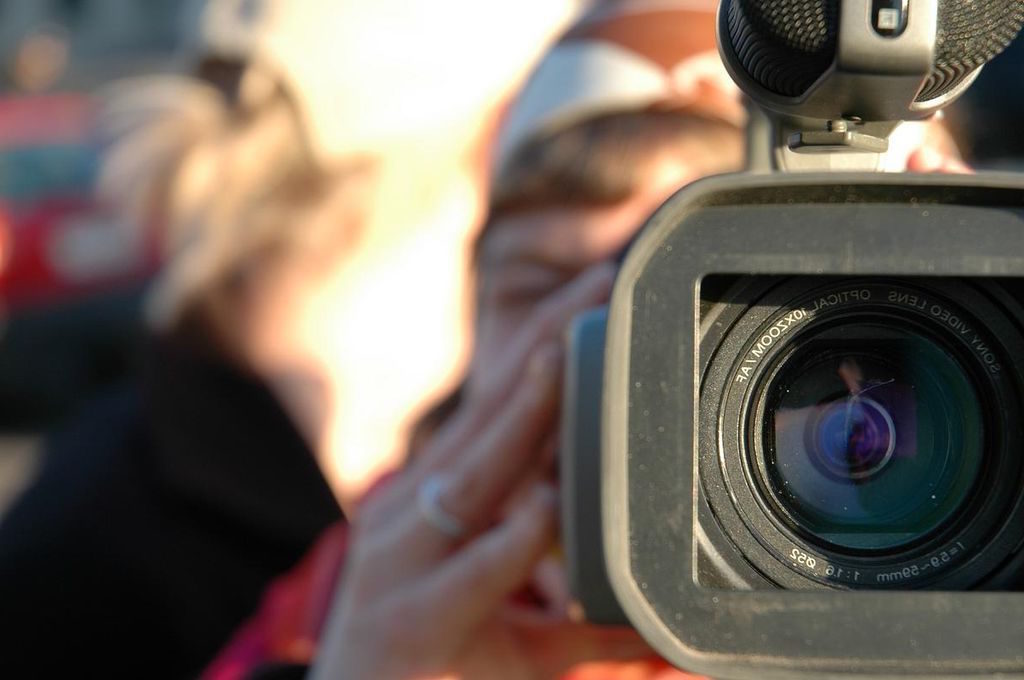 https://www.skyword.com/contentstandard/how-branded-short-films-and-documentaries-are-transforming-video-marketing-in-2016/
https://www.skyword.com/contentstandard/how-branded-short-films-and-documentaries-are-transforming-video-marketing-in-2016/
Krystal Overmyer