Content Strategy
How Brands Are Spreading the Love With Valentine's Day Marketing Personalized for Every Consumer
By Jonathan Crowl on February 14, 2019
For retailers and restaurants, Valentine's Day is a can't-miss spending event. After the post-holiday slowdown that runs through most of January, Feb. 14 alone is expected to inject the U.S. economy with an estimated $20.7 billion in consumer spending, according to research from the National Retail Federation (NRF).
With the financial stakes so high, brands typically spend months developing Valentine's Day marketing campaigns aimed at the core holiday demographic: couples in love. But in recent years, the monolithic approach to Valentine's Day campaigns has been tested by a mix of strategic marketing shifts and changing cultural values. Valentine's Day is still a day dedicated to the concept of love, but the line drawn between couples in love and the Valentine's have-nots is being blurred by new ideas and questions: Like what does the holiday truly mean? And can it be celebrated by everyone?
In light of these redefinition efforts, marketing to multiple audiences is now the name of the game. Because if Valentine's Day, much like love, is meant for everyone, then the related marketing campaigns promoting this spending event can be targeted to virtually any U.S. consumer. While the NRF reports that overall participation in the holiday by U.S. consumers is expected to drop from 55 percent last year to 51 percent in 2019, that spells even more potential for new, inclusive strategies to be developed by formerly pigeonholed marketers. Major companies are getting creative in their content strategies and finding the gaps in their audiences by creating campaigns targeted to customers who for so long have been ignored by Cupid's arrow.
The Growth of Galentine's Day (And Targeting Groups of Loved Ones)
While our society is increasingly dispelling the belief that Valentine's Day is only meant to serve romantic love-consider the valentines you may have passed around the office or a classroom, you certainly weren't in love with those people-there are still many that cherish this as the day to shower significant others with affection, with Parks and Recreation character Leslie Knope being among them. That's why she established her own holiday-Galentine's Day, set on the day prior to Valentine's Day-to honor the love shared between her and her closest gal pals.
If you want to know the full history behind how Galentine's Day went from a TV sitcom concept to an unofficial national holiday, check out this excellent overview from The Atlantic. The short and long of it is that Galentine's Day is now a thing, and the notion of celebrating the love between friends has become so prominent that it's caught the attention of major retail brands.
Not only can you now purchase Galentine's Day-themed decorations from major departments stores like Target, but retail brands like Kay Jewelers are creating their own landing pages and retail categories for Galentine's Day gifts. According to Forbes, Walmart got in on the action by marketing to single women around Valentine's Day, promoting "girlfriend-oriented" gifts and parties that focused on spa experiences, brunch get-togethers, and more.
This year, one resort is even going all out with a $15,000 Galentine's Day package that gives up to eight guests a two-night stay in a presidential suite. This luxury experience is part of a larger trend aiming to grow the concept of Valentine's Day beyond exchanging simple gifts and jewelry, to instead, an opportunity to share a great adventure with loved ones-from friends to family, and everyone in between.
As audience intelligence and consumer data becomes a major focus for digital marketers in 2019, brands are using real-time insight into consumer behavior and preferences to constantly update and redefine their buyer personas to more accurately reflect what matters to today's audiences.
'Treat Yourself' Has Brands Embracing Bolder Content
Chinese online retailer Alibaba was the first major brand to launch a full-scale campaign targeted to uncoupled consumers. China's Singles' Day, observed every Nov. 11, is a day dedicated to celebrating individual pride in being single, providing a clear counter to traditional Valentine's Day celebrations. But part of the Singles' Day experience is seizing upon huge online shopping deals: In 2018, this holiday generated more than $30.8 billion in online sales, making it an even bigger selling event than Black Friday, according to CNBC.
Among U.S. consumers, Singles' Day doesn't carry nearly the same sway as it does over Chinese shoppers. Instead, retail brands are encroaching upon Valentine's Day's typical marketing messaging, using the holiday to embrace a "treat yourself" style of marketing that gives single consumers a reason to welcome Feb. 14 with open arms.
One of the savvier strategies on display this year is a collaboration between the dating app Tinder and the candle company homesick. The companies created a "Single, Not Sorry" candle that celebrates singlehood and serves as a perfect gift for Singles' Awareness Day, which is unofficially observed the day after Valentine's Day.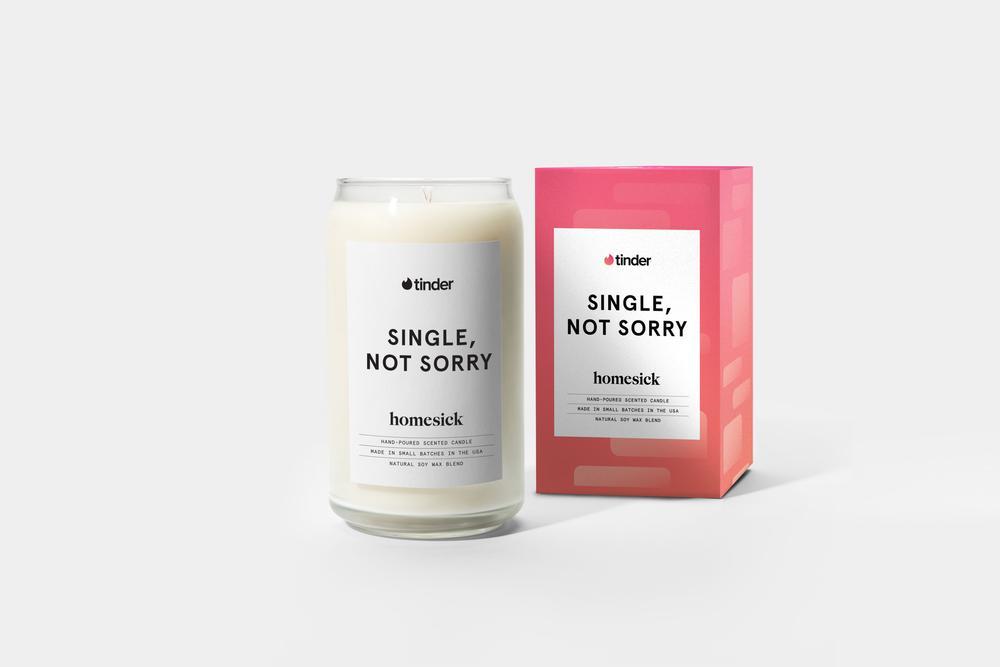 The description for the Tinder/homesick candle says it "Smells like freedom and fun. Young, adventurous and very well traveled, forever on a mission to bring people together." The companies are aggressively promoting the candle ahead of Valentine's Day, leveraging the gift-giving appeal of the holiday and, in Tinder's case, raising awareness for an app experience, all while striking a consistent, on-brand tone. What makes the partnership feel authentic rather than gimmicky is that it fits with Tinder's overall messaging of casual connections and new adventures, which they've expanded into other brand assets such as their popular podcast, Define the Relationship, which lightheartedly explores dating woes in the digital age. The move to market to unapologetic singles instead of trying to create traditional Valentine's Day campaigns feels completely cohesive with their larger brand narrative.
Pampering Your Pet
Valentine's Day is going to the dogs, and there's research to back it up: NRF's latest survey found that pet owners are expected to spend $886 million on their pets for Valentine's Day alone. In general, the Valentine's Day marketing targeting pet owners remains fairly simplistic: Major pet retailers like PetSmart are creating shopping guides and doing some light social media and inbound marketing promotion to sell products around the holiday event.
The industry focus on lifelong loyalty and companionship is reflected in how standout pet brands are turning Valentine's Day marketing content into long-term customer relationships. Some brands are taking a longer look at how pet owners can be reached through creative approaches to Valentine's Day marketing. One example of a creative marketing effort that reaches pet owners and their furry partners is Snugglefest 2019, an in-person event for dogs and their owners in the Seattle area. Hosted by the dog boarding and dog walking app Rover, Snugglefest is an immersive, limited engagement that turns Valentine's Day excitement into a tangible experience for pets and pet owners alike. From tutorials on making healthy dog treats to refreshments and activities designed for both humans and pups, this event serves as a branded experience that redefines the types of love celebrated on Valentine's Day, all while generating new engagements through an innovative approach to a niche consumer group.
Marketing to multiple audiences has always been possible through customer segmentation and the targeted marketing strategies enabled by digital channels. But sometimes the key to diversifying your outreach has more to do with creative thinking than with zooming in on a core customer segment. When it comes to major experiences and events like Valentine's Day, no one likes to be left out. The opportunity for brands is in finding ways to connect with those who aren't typically seen as valuable prospects by creating a brand experience that shows them the love and makes them feel welcome-no matter their relationship status.
For more stories like this, subscribe to the Content Standard newsletter.

Featured image attribution: Sam Manns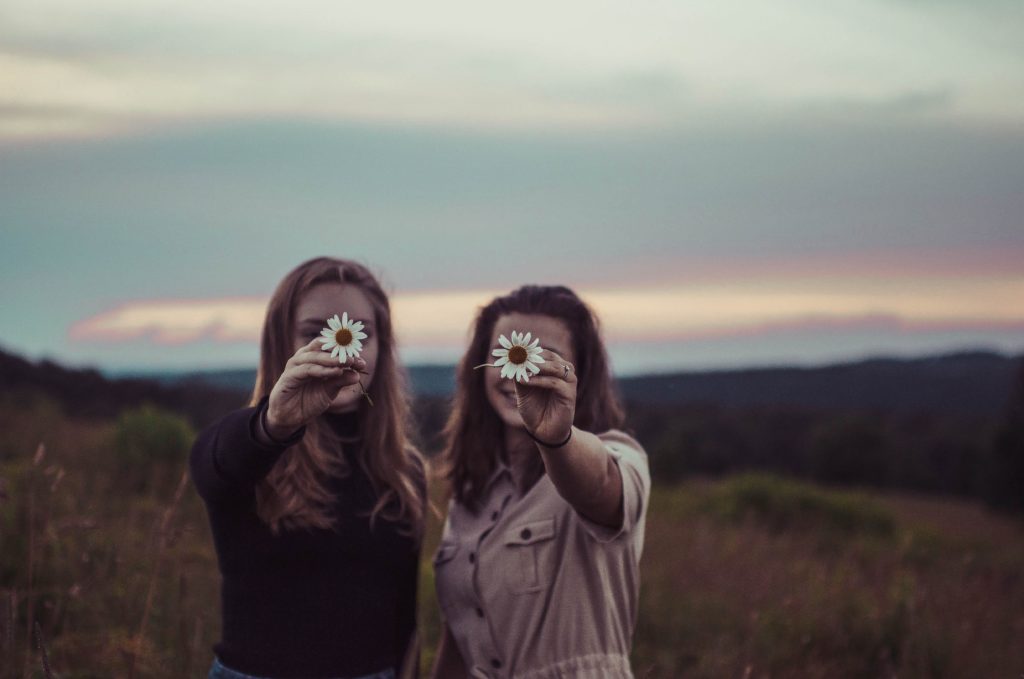 https://www.skyword.com/contentstandard/how-brands-are-spreading-the-love-with-valentines-day-marketing-personalized-for-every-consumer/
https://www.skyword.com/contentstandard/how-brands-are-spreading-the-love-with-valentines-day-marketing-personalized-for-every-consumer/
Jonathan Crowl