Marketing
How Brands Can Leverage B2B Social Media for Content Marketing Success
By Rose de Fremery on April 8, 2019
To the untrained eye, social media might appear like the exclusive playground of B2C brands-where hip corporations trade gif-laden tweets with their audiences and forge partnerships with stylish Instagram influencers. But B2B social media content marketing also offers valuable opportunities for connecting and engaging with their buyers
According to IDG, 84 percent of C suite- and VP-level buyers use social media to make purchasing decisions. That's likely why-as the Content Marketing Institute points out in its Technology Content Marketing 2019: Benchmarks, Budgets, and Trends report-65 percent of technology content marketers have increased their use of social media for content marketing purposes.
What are some of the most compelling benefits of social media for B2B marketing, and how can B2B marketers maximize this channel as part of their overall content marketing strategy? Let's take a look.
How B2B Social Media Delivers Marketing Value
Social media is excellent for creating brand awareness and establishing thought leadership in B2B markets. B2B brands can interact directly with prospective buyers on social media: answering questions, being of service, and letting them know that their feedback is valued. This helps create trust with prospective buyers, warming what otherwise might be cold leads into real prospects. This early engagement can prove to be essential down the line if a B2B buyer gets on the phone with a sales rep.
Social media can also drive website traffic and improve SEO ranking, enabling you to deliver even more relevant content experiences to the right audience.
Social media is also a powerful channel for B2B content distribution, just as it is in the B2C realm. When aligned with a B2B brand's content strategy, social media can produce especially valuable results. In particular, when B2B brands have high-quality content that is tailored toward their buyers' specific needs, amplifying it on social channels can generate compound benefits: driving additional website traffic, providing an exceptional customer experience, and securing a better overall ROI from their existing content marketing investment.
3 Ways to Create a Memorable B2B Social Media Strategy
There are some essential social media marketing plans that B2B marketers can use to create and execute a memorable B2B social media strategy. Here are three best practices from top B2B brands that are making a major impact in this arena.
1. Get Personal
Salesforce taps social media to tell the stories of its customers-in this case, the actual people who use Salesforce every day in their jobs-and champion them as heroes.
These social media stories can be surprisingly personal and emotionally resonant in a way you might not expect to encounter in a traditionally stolid B2B setting. This is, not coincidentally, an ideal approach for B2B marketers to take when meeting potential buyers early on in their journey. It also affords Salesforce a unique opportunity to communicate its brand values to a global audience.
🗣 Calling all Trailhead Rangers! What has becoming a Ranger meant to you, your learning journey, and your career? 🤠 Share your story and tag others to share their own! #MondayMotivation pic.twitter.com/TbAuTk89l8

– Trailhead (@trailhead) April 8, 2019
In its Trailblazers campaign, Salesforce shared the journey of Stephanie Herrera, a director of technology at Dell who had a lifelong love of learning, persevered along a nontraditional career path, and landed a unique opportunity to become the company's resident Salesforce expert. Now, she wants to help others excel in the way that she has. In these stories, rather than having Salesforce tick off a rote list of business goals that faceless B2B customers achieved using the platform, the customers are first-person narrators, sharing what's made the experience meaningful to them.
We can see for ourselves the direct impact Salesforce has had not just on Stephanie's job but on her life in a very personal way-and that's very powerful social proof to a prospective buyer. Echoing her desire to help others in their quest for learning, Salesforce launched an initiative called myTrailhead, in which its customers can create a culture of continuous learning within their own respective companies. By getting personal in this way, Salesforce is showing that its values and goals are in alignment with those of its customers.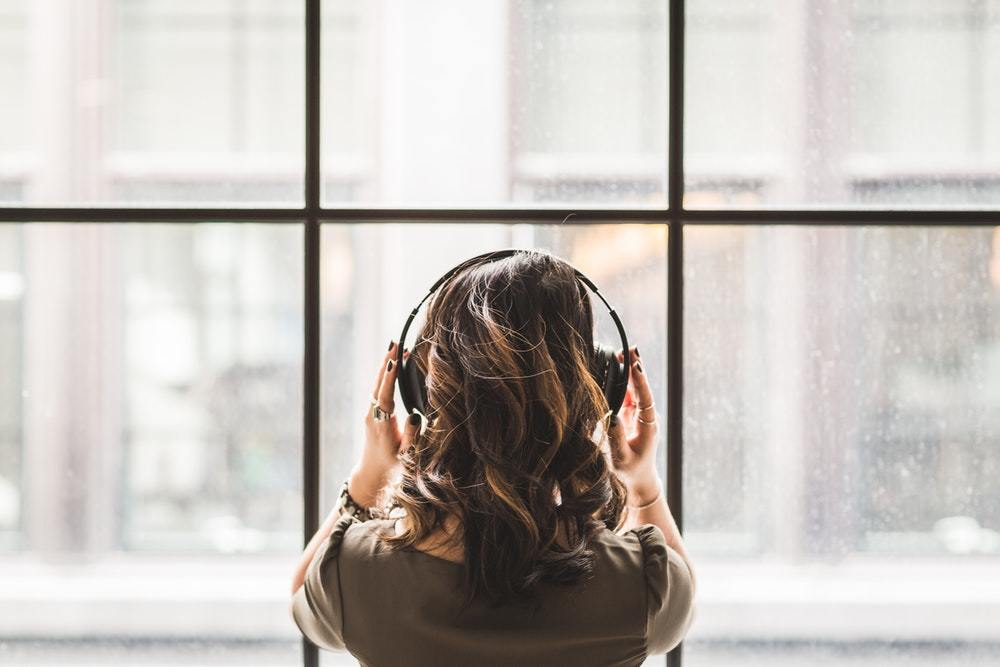 Image attribution: Burst
2. Listen to Your Audience
Getting social means engaging in a two-way conversation with your buyers, rather than issuing top-down communiqués to them or, worse, barraging them with hard sales pitches. Listening is another powerful way to show-as Salesforce's Trailblazer campaign has-that your brand understands and cares about your customers' journeys.
Dell, an early player in the social media space, found this out immediately upon testing the waters, where it discovered angry customer complaints about poor product and service experiences: Colloquially referred to as "Dell Hell."
Dell responded to its customers' concerns by prioritizing a culture of social listening. It created an internal social media training and certification program known as Dell Social Media University, then empowered thousands of its employees to become brand ambassadors, allowing them to personally engage with customers. The tech giant also established a social media listening and command center which it uses to analyze customer sentiment, gather feedback on products, spot emerging trends, and answer customer questions.
By using social media as a customer service tool, B2B brands can similarly establish credibility and trust with the buyers who are carefully researching their options before making a purchase. Listening can inform your content strategy, too, keeping you abreast of key trends and evolving customer needs. Some B2B marketers take this practice to the next level by letting user-generated content inform their marketing strategy, showcasing the innovative ways in which their customers use their products and services.
3. Engage Your Audience Early and Often
B2B marketers have a terrific opportunity to establish a relationship and engage with audiences long before they even become prospective buyers. Inbound marketing powerhouse Hubspot leverages its social presence for exactly this purpose, reaching its audience incredibly early in the sales funnel so that its consistently at the top of the pack during the buyer's journey.
Hubspot takes a customer-centric approach like many other B2B brands, helpfully answering questions and assisting customers with their needs; but it also regularly doles out pitch-perfect branded content on its social channels in the form of guidebooks and blog posts. This branded content serves its audience's specific needs on a wide range of marketing topics, ranging from inbound marketing to social media strategy and beyond. Through this approach, Hubspot is able to forge essential relationships with prospects very early on and solidify its reputation as a thought leader in the marketing space.
Leverage Social Media for B2B Marketing Success
Of course, even with a sophisticated social media strategy in hand, B2B marketers still face challenges in maximizing the combined value of content and social. For example, they may face logistical barriers getting the social media and content marketing teams on the same page, or in obtaining adequate visibility into the social media publishing workflow to figure out how it aligns (or doesn't) with the content publishing workflow. It may also be tricky finding content assets to easily repurpose for social media.
B2B marketers can overcome many of these common obstacles by using a content marketing platform that encompasses social content distribution. Rather than having social media siloed from existing content marketing workflows, they can be integrated into a unified platform so that marketers have access to a complete view of their marketing activities.
Although it might seem on the surface like B2C brands are the only ones driving value from social media marketing, this medium offers equally rewarding opportunities for B2B brands. What's more, the opportunities are unique-nowhere else can B2B marketers forge personal relationships, listen to their audiences, and establish brand awareness as early, rapidly, and powerfully as they can on social media channels. For this reason, it's worth exploring how your B2B brand can leverage social media for marketing success.
For more stories like this, subscribe to the Content Standard newsletter.
Featured image attribution: William Iven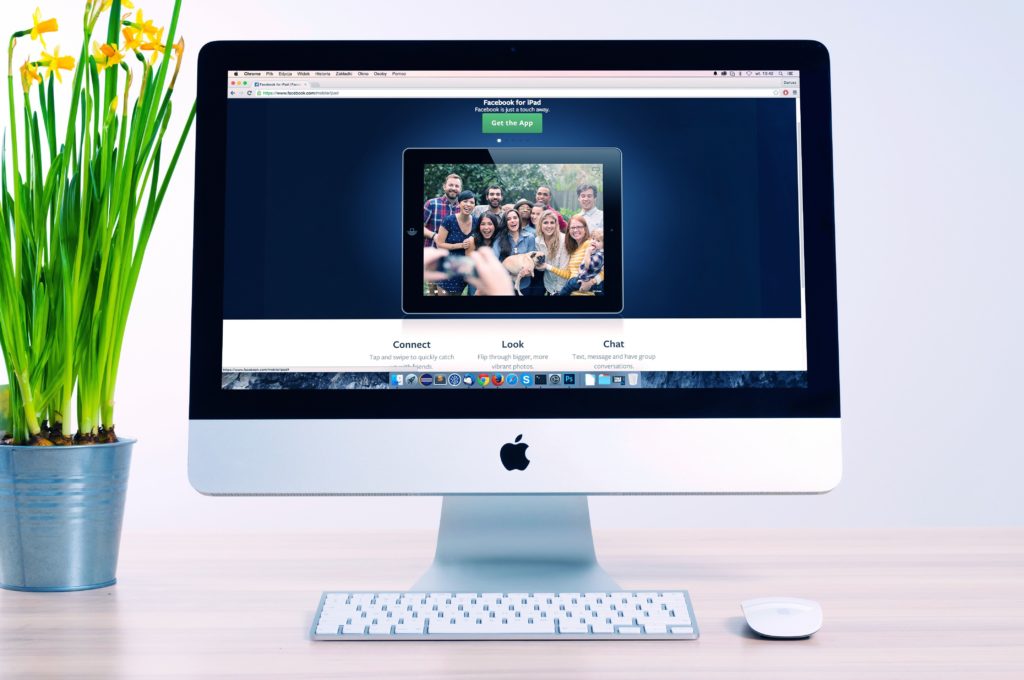 https://www.skyword.com/contentstandard/how-brands-can-leverage-b2b-social-media-for-content-marketing-success/
https://www.skyword.com/contentstandard/how-brands-can-leverage-b2b-social-media-for-content-marketing-success/
Rose de Fremery