Content Strategy
How LeBron James Uses Smart Business Partnerships to Write His Own Brand Story
By Jonathan Crowl on May 30, 2018
It's easy to shrug off LeBron James' business empire as a product of his on-the-court achievements. As the best player in the NBA and one of the great athletes the world has ever seen, it seems logical that he would wield enormous influence and a raft of business initiatives generated by his wealth and notoriety.
The reality is a little more complicated. While professional athletes have regular access to lucrative business opportunities, James' empire goes beyond the traditional template of generating wealth through multi-year endorsement deals with major corporations. Credit the brand story James has carefully been crafting since he entered the NBA at just 18 years old: From the very start, the future Hall of Famer was working to build a singular brand as recognizable as any in the sports world, rivaling signature imprints like Michael Jordan's "Air Jordan" line of shoes and apparel.
But in recent years, that personal brand has sought to expand beyond static deals that license images, names, and endorsements at a sky-high price. Those deals are still happening, but in a slightly different form: James' longtime business partner, Maverick Carter, has noted that James and his business group approach such deals as "partnerships."
"When we started to look at our endorsement deals as partnerships, that is when a lot of it started to click for me," James told Carter back in 2015. The change in approach reflected a growing preference for business arrangements that made James more intimately involved in the success of certain projects, whether as an investor or in other roles. And it turned James from a corporate marketing vehicle into a business enterprise in his own right-one that, through shrewd decision-making and a savvy long-term strategy, has turned James' brand story into one of the most valuable assets in sports.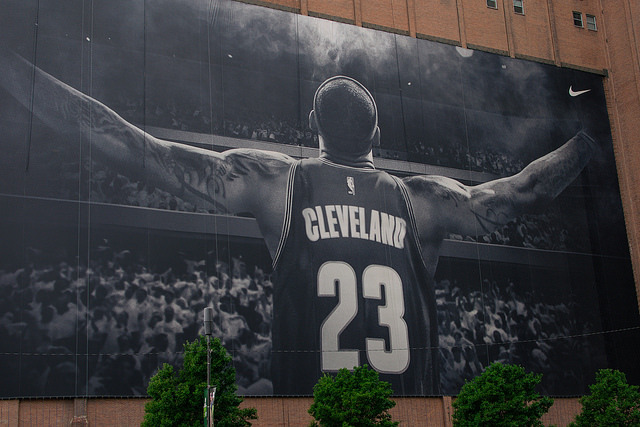 Image attribution: Tim Durben
How LeBron Takes the Long View of Brand-Building
Another way to separate business partnerships from endorsement deals is to examine how quickly they generate results. Endorsements are often a quick cash grab: Athletes and other celebrities can sign on the dotted line and start generating income for the length of that agreement. Partnerships, like the kind James prefers at this stage in his career-he's currently at the end of his fifteenth NBA season-are a bit more complicated. There may be guaranteed money, but there are other business goals being sought, including goals that may be dependent on the success of that partnership.
This increased risk likely comes with increased potential earnings if the partnership proves successful, especially if James has a role as an executive or investor in addition to his public-facing role as a brand endorser.
Partnerships of this nature can be difficult to find, because there are many hurdles to clear. First, for someone like James, there needs to be a significant financial opportunity somewhere down the line. And because James is a brand himself-and each business partnership can affect that brand story in both good and bad ways-each deal entered into must be scrutinized closely.
A perfect example of James' brand-building strategy is the choice he made between partnering with McDonald's or Blaze Pizza. In 2010, James signed an endorsement deal with the McDonald's brand, eventually earning around $4 million annually through the relationship. But in 2015, James declined an option to extend the deal, leaving up to $15 million on the table.
Instead, he took his endorsement influence and gave it to Blaze Pizza, a restaurant chain he had invested in back in 2012. At the time, Blaze Pizza's earnings were a slim fraction of what McDonald's offered and carried hardly any of the brand recognition offered by the golden arches. But the switch from a fast-food business to a pizza chain was a better fit for James' personal brand. At the same time, it gave James a chance to play a more integral role in the success of one of his investments: With an ownership stake of more than 10 percent in Blaze Pizza, James had a chance to earn more from that partnership than what he could have made as a celebrity endorser with McDonald's.
That earning potential isn't guaranteed, although Blaze Pizza has been doing well on the business end of things: The company's sales grew by 83 percent over the previous fiscal year, rising to $185 million. James used the business deal to improve the image of his personal brand while integrating himself deeper into better business opportunities.
And with every business deal he makes, James brings another critical asset to the table: The largest social following in the sports world.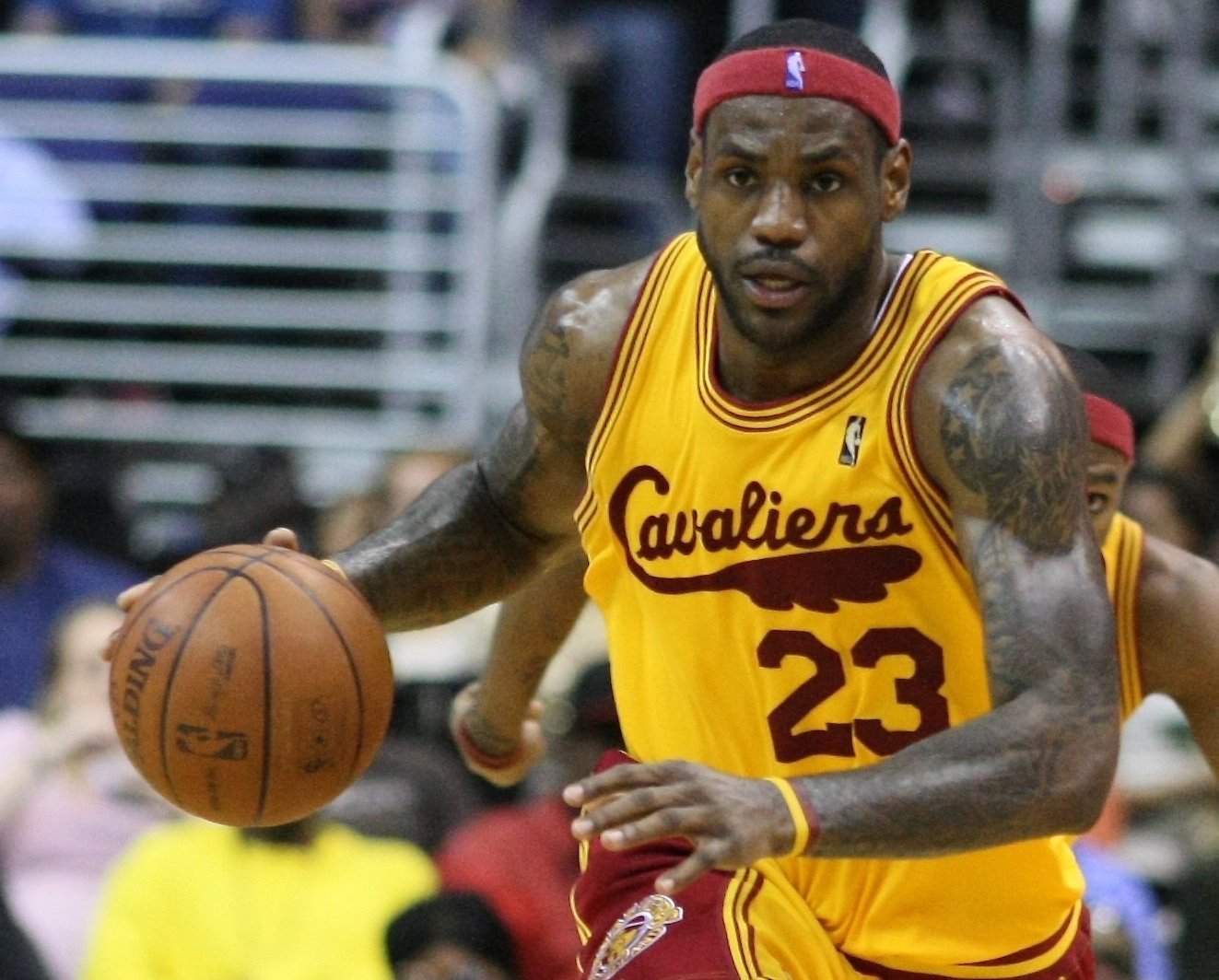 Image attribution: Keith Allison
Creating the Biggest Social Platform in Sports
Recent business deals have underscored James' savvy when it comes to cashing in on emerging opportunities. He launched his own online media production company called Uninterrupted, and through that company teamed with Oculus to create virtual reality content just as the immersive technology was reaching the mainstream. James also has a TV production company producing game shows, sitcoms, documentaries, and other content at a time when original content is in higher demand than ever before.
When it comes to those business deals, James almost always seeks an ownership stake of some kind to increase the earning potential of his endorsement. And with his endorsements come a massive social media branding opportunity-one James has deftly used to serve business ends. According to Crain's, as of last August James had 93.3 million followers combined across Facebook, Twitter, and Instagram. That figure nearly triples the numbers of the second-biggest social following in US professional sports: Fellow NBA star Stephen Curry has 35.4 million followers combined.
That huge following is a boon for brands wanting to squeeze as much value from their endorsement deals as possible. But Crain's notes that it isn't necessarily the volume of followers that matters to James' social influence: His social media engagement is off the charts. Over a one-year span, Crain's found that James generated nearly 96 million video views and interactions through social media, an average of 116,551 interactions per post. Those numbers are a gold mine for underscoring the sheer reach and influence James has over his followers. No other sports figure can touch that sort of social ROI. And he's been able to maintain this high social engagement through a mix of exclusive content-such as footage showing him working out, sharing his opinion on recent events, or practicing dunks in the gym-while also promoting the enterprises he's currently engaged with.
Just got to Chicago and @BlazePizza sounds so amazing to me right now! May have to make a stop in there! 🍕 🍕

- LeBron James (@KingJames) March 16, 2018
HAPPY #AirMaxDay!!! Which ones will I wear today 🤔🤷🏾‍♂️😁

- LeBron James (@KingJames) March 26, 2018

James also isn't afraid to get political, especially when the subject matter aligns with issues important to him. The consistency of his brand, as well as the personal involvement in nearly everything he shares or discusses on his social accounts, lends a credibility and authenticity to what he does. James isn't taking a cash-grab from a yogurt company to sell its products: If he's telling you about something he wants you to check out, it's because he has a personal stake in it.
Fans and consumers can appreciate that consistency and authenticity, even when they're rooting for their home team and against James. By gravitating toward partnerships instead of flimsy endorsements, James has become a more trusted influencer, and the business relationships he's chosen are more reflective of who he is as a person. This is great for his fans, great for his business investments, and great for his personal brand. James used this deeper engagement with businesses and his fan base to take control of his own brand story.
His decisions may not earn universal acclaim-we all remember that time he took his talents to South Beach-but whatever happens, good or bad, is on James' shoulders.
For more articles like this, subscribe to the Content Standard newsletter.

Featured image attribution: Keith Allison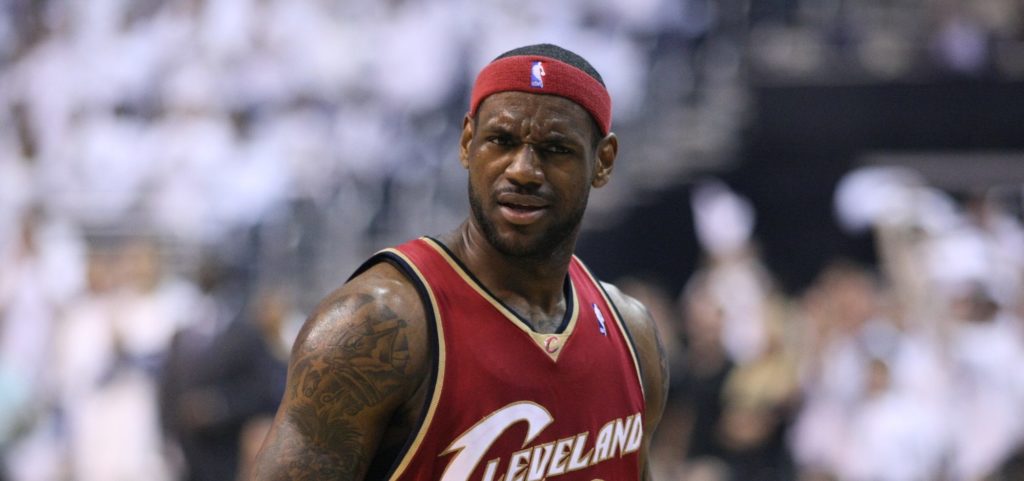 https://www.skyword.com/contentstandard/how-lebron-james-uses-smart-business-partnerships-to-write-his-own-brand-story/
https://www.skyword.com/contentstandard/how-lebron-james-uses-smart-business-partnerships-to-write-his-own-brand-story/
Jonathan Crowl