Social Media
How LinkedIn Ads Work: Driving Engagement and Conversions With B2B Audiences
By Christine Warner on August 13, 2019
Why use LinkedIn ads? Well, for starters, the platform is now more than just a place for professional networking and recruiting. Today, it's the number one platform for B2B lead generation and home to 610 million professionals, with four of five of these members driving business decisions at their respective organizations. In short, LinkedIn users have two times the buying power of your average online consumer.
Knowing how LinkedIn ads work gives you the best chance of reaching these qualified and influential B2B audiences. According to 2019 data from the Pew Research Center, 27 percent of adults in the United States are on LinkedIn. It's a mature audience, with the highest adoption rates among 25- to 29-year-olds (44 percent) and 30- to 49-year-olds (37 percent). The professional nature of the social media network means users are in a more intentional mind-set when browsing on LinkedIn, exploring job opportunities, looking for business content, and researching companies.
In this series, we'll explore the ins and outs of LinkedIn's advertising functionality, starting with how LinkedIn ads work in driving business and marketing results, and what marketers need to do to tap into this ROI.
Ad Creation
First and foremost, you'll need to decide which ad format is right for your brand. Here are the primary options to choose from:
Sponsored Content: Similar to other major social media networks, LinkedIn lets marketers boost native posts in the News Feed to get more engagement. Content can be boosted across desktop, mobile, and tablet devices based on cost-per-impression (CPM) or cost-per-click (CPC) pricing.
Sponsored InMail: For more direct marketing, LinkedIn lets you send personalized messages to members of the platform. You can use this option to encourage registrations for webinars or in-person events, promote products and services, and share content downloads like reports, white papers, eBooks, and infographics. Brands only pay for delivered messages.
Text Ads: Featured in a sidebar titled "Ads You May Be Interested In," these ad units display text ads that include a headline, description, and a 50x50 image. Marketers can choose either CPM or CPC pricing.
Lead Gen Forms: To capture user data as quickly and accurately as possible, you can leverage LinkedIn's lead gen forms. After clicking on the ad, a user's profile data is auto-populated in the form to submit with just one click. These forms can be integrated in sponsored content or sponsored InMail.
Dynamic Ads: These ads are custom to each user, incorporating their profile information including their photo, company name, and job title. There are three units available:
Follower Ads: These promote your organization's LinkedIn page to gain more followers.
Spotlight Ads: These are used to promote a specific landing page or website, as users are directed right to the identified page after clicking.
Job Ads: Used for recruiting, these encourage relevant job candidates to apply to open roles within your organization.
Budgeting
Here are some features to help you determine how much you should be spending on branded LinkedIn ads.
Success Metrics: LinkedIn offers three success metrics for advertising: CPM, CPC for sponsored content and text ads, and cost-per-send (CPS) for sponsored InMail messages that are delivered.
Audience Bidding: LinkedIn's ad bidding operates by auction. Similar to other bidding platforms, the cost of your target audience is based on demand as you bid against other advertisers. You can set the maximum bid for your success metric (CPM, CPC, or CPS) and if you win the bid, you only pay one cent more than the next highest bid. You can choose either manual bidding or automated bidding.
Ad Relevance Score: LinkedIn ads that are relevant and engaging receive high relevance scores based on user interaction (likes, comments, click-through rate (CTR), and shares), lowering the price to run them.
Spend Management: Advertisers have full control over ad spend with three management options: total budget, daily budget, or bidding. Total budget is best for achieving the best results fast within a specific budget, daily budgets are best for ongoing campaigns, and bidding guarantees budget optimization based on allocated spend and success metrics.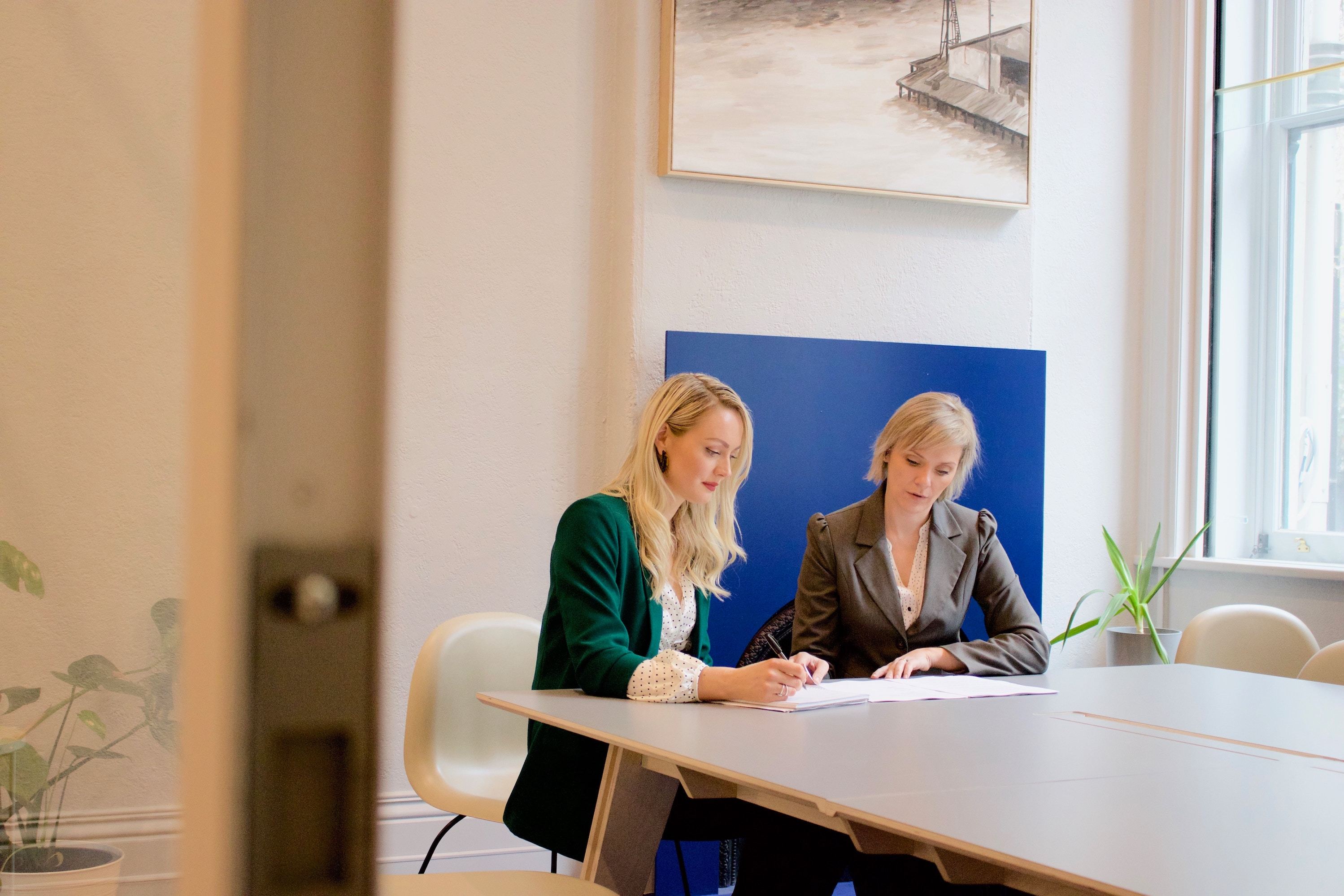 Photo attribution: Gabrielle Henderson on Unsplash
Targeting
LinkedIn has several features to help you ensure you're reaching the right audience with your ads.
Member Data: LinkedIn lets advertisers target users based on their profile data: location, company connections, company industry, company size, company name, company followers, age, gender, fields of study, schools, degrees, job function, job seniority, job title, skills, years of experience, groups, and interests. Advertisers can either build custom audiences based on these criteria or select from LinkedIn's audience templates, predesigned audiences to make targeting more efficient. You can choose up to 100 options for demographic criteria and location is the only mandatory selection.
Website Retargeting: To reach people who visited your website, you can choose the website retargeting option. Simply add the LinkedIn Insight tag on your website and enter the website URLs you want to retarget in the LinkedIn campaign manager. The retargeting begins once your website segments accumulate at least 300 members.
Matched Audiences: This feature allows advertisers to target contacts or companies. There are two options for creating these audience segments, either by a CSV upload or data integration with a customer relationship management platform.
Contact Targeting: This targeting feature, within the matched audiences option, lets you target owned email lists of customers, prospects, etc. You can also layer other targeting criteria based on member data.
Account Targeting: Another option for matched audiences, account targeting enables advertisers to reach people employed at specific companies. The list of accounts you upload to the campaign manager is matched against LinkedIn Pages for companies and organizations.
Lookalike Audiences: Based on the various audience segments you create using matched audiences, you can create lookalike audiences to expand your reach to other members with similar profiles as the contacts or accounts you select.
LinkedIn Audience Network: You can choose to place your sponsored content beyond LinkedIn to other white-listed apps and publishers using its audience network. With this option, your defined audiences will be targeted off of the social media network while staying within the set budget. Advertisers can choose specific apps or websites to block from their campaign.
Reporting
How do you gauge the success of your LinkedIn marketing efforts and ad performance? Through the LinkedIn campaign manager, you can track the following metrics:
Reach: Impressions, clicks, average CTR, average CPC, average CPM, spend
Engagement: Likes, comments, shares, follows, desktop clicks, mobile clicks, total social actions, total engagement, engagement rate
Sponsored InMail: Spend, sends, opens, total clicks, button clicks, banner clicks, link clicks, click to open rate, open rate, CPS, cost-per-open, average CPC
Conversions and Leads: spend, conversions, click conversions, view conversions, conversion rate, cost-per-conversion, total conversion value, return on ad spend, leads, lead form opens, cost-per-lead
Video Metrics: views, views at 50 percent, views at 75 percent, completions, completion rate, view rate, estimated cost-per-view, full-screen plays
Conversion Tracking: In addition to reach and engagement metrics, you can identify website actions, such as content downloads, sign-ups, and purchases based on the criteria you define. This conversion data isn't just available for those who click on your ads, it's also available for those who view your ads. The three metrics are conversions, click conversions, and view conversions.
Demographic Insights: LinkedIn reporting provides insights into the type of people who convert through your ad campaigns, showing the job titles, companies, and industries that have the highest conversion rates.
So, again, why use LinkedIn ads? The platform's advertising options let you reach and engage B2B audiences who are extremely receptive to relevant messaging and offers. The member profile data ensures that you target the most qualified people for your marketing goals. Stay tuned for the next in our series about how LinkedIn ads work, when we'll dive into the best ways to structure your LinkedIn ads.
For more stories like this, subscribe to the Content Standard newsletter.
Featured photo attribution: Unsplash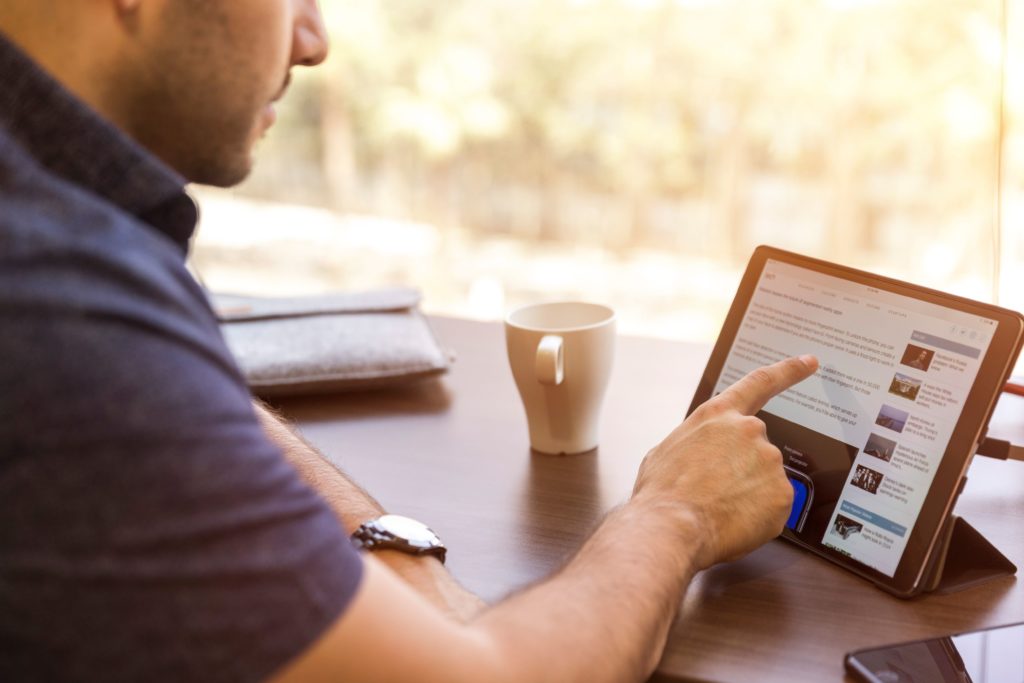 https://www.skyword.com/contentstandard/how-linkedin-ads-work-driving-engagement-and-conversions-with-b2b-audiences/
https://www.skyword.com/contentstandard/how-linkedin-ads-work-driving-engagement-and-conversions-with-b2b-audiences/
Christine Warner