Creative Thinking
How Nostalgia Helps Brands Connect with Millennials
By Taylor Holland on August 16, 2016
I'm a few years too old for Pokémon. When it came to the US in the late '90s—first as a television show, then a Nintendo game, and then again as a trading card game—I was already in high school. But my friends' younger siblings, who are now pushing 30, really dug it.
Fast-forward a couple decades, and my 12-year-old nephew asks me to buy him Pokémon trading cards. Apparently, the kids at his school have an underground trading/selling business going on, and as he put it, there's "big money" in the rare cards. (I couldn't help but laugh.)
But it's not youngsters that Nintendo and app developer Niantic are targeting with the new augmented reality gaming app, Pokémon GO. The official YouTube video only features one kid, and she's playing with her Millennial dad. Instead, it features young adults who probably grew up playing Pokémon and now have disposable income and the ability to go wherever they want (a key element of the location-based game).
Most Millennials haven't played or watched Pokémon in years, but the Pokémon GO app is a reminder of their childhoods. It taps into their sense of nostalgia. And by doing so, it's breaking records and making bank.
Nintendo and Niantic aren't the only companies targeting millennial consumers with nostalgia marketing. In the last couple years, Coca-Cola brought back Surge, a popular citrus-flavored soda from the '90s, after 12 years off the market. Calvin Klein re-released items from its '94 collection, and five of the 12 styles sold out within two months. Former PBS star LeVar Burton managed to revive the '90s television show Reading Rainbow after raising $1 million from millennial fans via Kickstarter in just a few hours. And McDonald's brought back the iconic Hamburglar—only now he's all grown up and sporting facial hair.
Now, content marketers are jumping on the bandwagon, engaging those of us who grew up in the '80s and '90s with brand storytelling designed to remind us of "the good old days."
What makes nostalgia such a powerful emotional marketing tool? And which brands are using it to engage the notoriously hard-to-engage millennial consumers?
The Psychology of Nostalgia Marketing
When was the last time you felt nostalgic? Chances are, it was within the past week.
According to Dr. Constantine Sedikides, a psychologist at the University of Southampton who has studied the science of nostalgia for more than a decade, most people experience nostalgia at least once a week, and nearly half experience it three or four times a week. His research showed that nostalgia counteracts loneliness, boredom, depression, and anxiety. It makes people more generous, more tolerant, and more optimistic about the future. And when couples share nostalgic memories, they feel closer to each other.
It can also make consumers spend more money, according to a study by Jannine LaSaleta—a nostalgia specialist who teaches marketing at Grenoble École de Management in France. Her research shows that nostalgic thoughts inspire feelings of social connectedness, which make people value money less and therefore part with it more easily. She said: "We found that when people have higher levels of social connectedness and feel that their wants and needs can be achieved through the help of others, their ability to prioritize and keep control over their money becomes less pressing."
Of course, nostalgia isn't a new concept. Marketers and advertisers have long used memories of days gone by to tug at consumers' heartstrings and loosen their purse strings. But why are brands suddenly relying on nostalgia marketing so heavily?
Because Millennials seem to really like it.
As Digiday writer Tanya Dua noted, "Consensus is that Millennials have a stronger affinity to the sentiment than previous generations: Nostalgia not only evokes better times—and a sense of belonging—but also makes younger consumers feel more fashionable."
That's good news for marketers hoping to engage Millennials—a hard-to-reach demographic with more than $200 billion in annual buying power and $500 billion in indirect spending. As Entrepreneur summarized:
The techniques that appealed to Baby Boomers and Gen Xers may not resonate with the enigmatic Millennial generation, which prefers brands that are "authentic, that create a sense of purpose and that are wildly differentiated," [said Jeff Fromm, president of marketing firm FutureCast and co-author of Marketing to Millennials.] "At the core, brands are trying to, in many cases, create engagement with consumers, and this [nostalgia marketing] is an engagement hook for them."
Of course, Millennials aren't the only ones with fond memories of the '80s and '90s. Many boomers and Gen Xers sported acid-wash Calvin Klein jeans while drinking Surge and playing Nintendo or watching Reading Rainbow with their kids. So, making consumers feel nostalgic about that time period isn't just a good millennial marketing strategy; it's an emotional marketing strategy that engages a wide audience.
3 Brands That Make Me Feel Like a Kid Again
While some brands are generating nostalgia using retro product design, revived beverages, and commercials starring '80s and '90s celebrities (I like the Command strip ads featuring MC Hammer), others are using creative thinking to introduce it into their brand storytelling campaigns.
Here are three examples that take audiences back in time:
1. Toyota, "Fueled by the Future"
October 21, 2015 was an important day for '80s movies fans—the future date to which Doc and Marty traveled in Back to the Future II. Many brands created ads and social media campaigns to celebrate the big day, but none did it as well as Toyota.
Not only does the long-form video reunite stars Michael J. Fox and Christopher Lloyd (which would have been pretty cool in itself), but it takes viewers back into the story. It reminds us of a recurring challenge the characters faced (fueling the DeLorean), and makes the solution that "future Doc" discovered (turning trash into fuel) into a modern-day reality.
Why it works: Blending the old story with new science makes us feel nostalgic about the past and curious about the future. And those are two powerful emotional motivators.
2. Internet Explorer, "Child of the '90s"
An early example of the '90s-based nostalgia marketing trend, this video from 2013 begins, "You might not remember us. But we met in the '90s. We are members of Generation Y." Then it goes on to tell a story about the brand's shared history with Millennials by weaving together images of toys, tech, and fashion trends from the '90s. Its narrative reminds us of a simpler time, before social media, smartphones, and adult responsibility. As a result, it's been viewed nearly 50 million times.
Why it works: By making us feel nostalgic about slap bracelets, troll dolls, and Oregon Trail, it also makes us feel nostalgic about that blue "e" that many of us clicked the first time we got online.
3. Expedia, "Thrown Back Thursdays"
Plenty of brands capitalize on the popularity of the "Throwback Thursday" social media phenomenon with photos of past products, retro ads, and other nostalgic creative. But Expedia invited its audience to tell their own stories by posting old vacation photos on Instagram with #ThrowMeBack. Then a few lucky followers were rewarded with the chance to go back to that old vacation spot and retake the photo, decades later.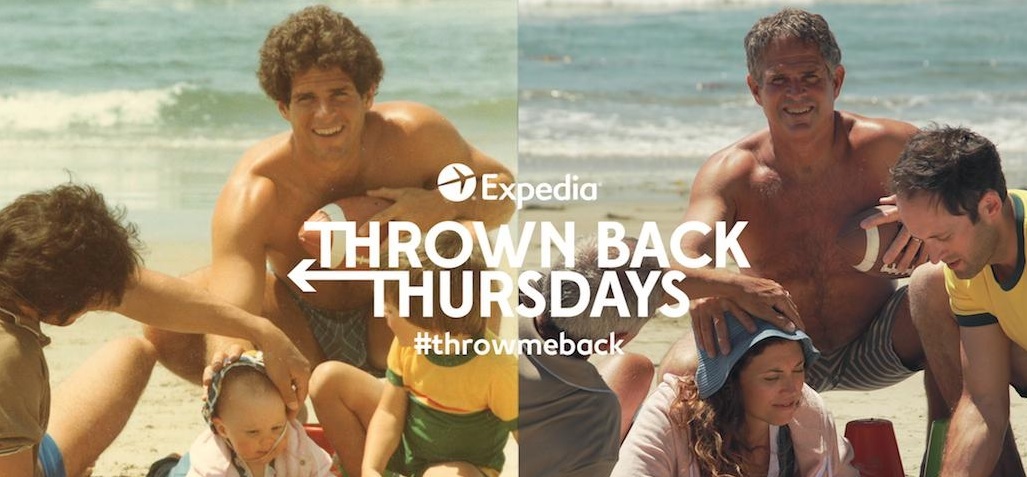 Why it works: By inviting others to share their own memories, Expedia lets the audience do the nostalgic storytelling. As a result, the brand gets associated with customers' happiest memories.
As a child of the '80s and '90s, I'm happy to leave some of the past in the past. (Shoulder pads? No thanks.) But thanks to these brands, I'm definitely jonesing for some Surge, a Back to the Future marathon, and a rousing game of Hungry, Hungry Hippos. Anyone else?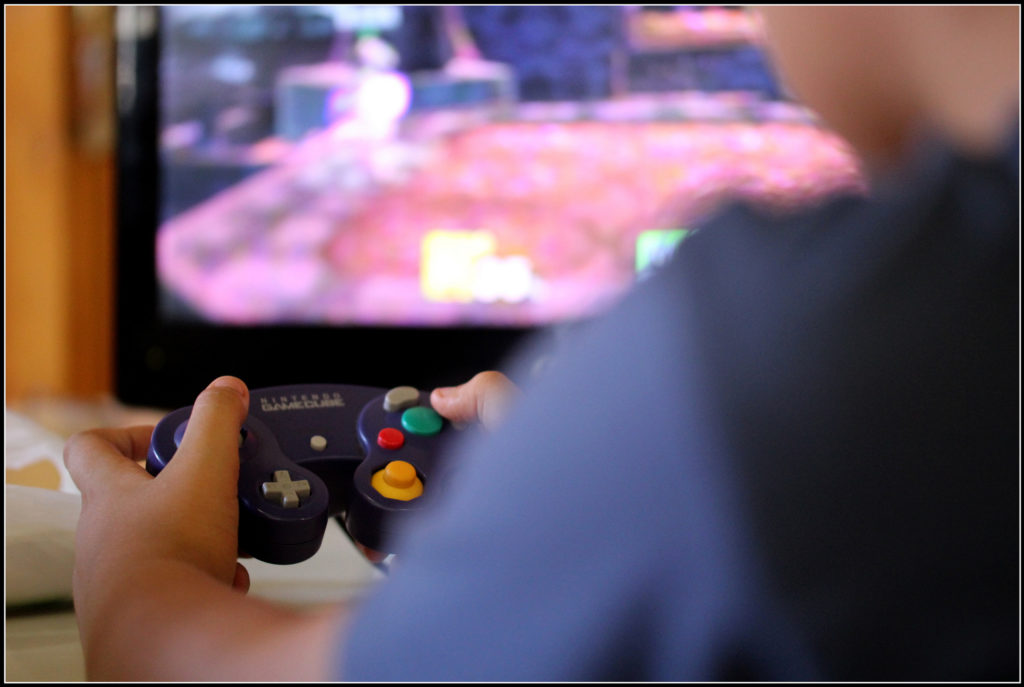 https://www.skyword.com/contentstandard/how-nostalgia-helps-brands-connect-with-millennials/
https://www.skyword.com/contentstandard/how-nostalgia-helps-brands-connect-with-millennials/
Taylor Holland