Content Strategy
How to Stretch a Super Bowl Marketing Strategy Into a Season-Long Campaign
By Jonathan Crowl on February 1, 2019
Super Bowl Sunday is the single biggest advertising and marketing day of the calendar year. The opportunity to make a big splash with customers is never greater-and if you're skeptical, just look at the price tag for a single Super Bowl ad. Business Insider reports that this year's cost for a 30-second spot is running north of $5 million.
That's a hefty sum, even for a major global brand to spend on a Super Bowl marketing strategy. While some brands feel that the potential ROI of one of these ads justifies the premium price, other brands are trying to create this marketing magic in other ways. One method: Creating content that begins before the main event and continues on long after the Vince Lombardi trophy has been handed out.
Similar to how the holiday shopping season now starts even before Black Friday, brands are using digital channels as a means to get out in front of the big game pack. Televised Super Bowl ads only offer a compressed, ultra-competitive format to tell a story, whereas the internet gives brands more creative freedom.
What you end up with is Super Bowl campaigns accompanied by contests, suspenseful trailers, innovative optimization tactics, wild social media Stories, and much more. Even extended cuts of game day ads are now being released to the masses, giving brand's YouTube and social media channels a mega boost in terms of brand awareness. Basically, when done well, Super Bowl campaigns' ROI can extend well beyond the lifespan of the main event, because when consumers are entertained and surprised by a marketing strategy, they'll be eager to hear more from your brand later on.
Marketing the Road to the Super Bowl
Innovative companies are starting their game day campaigns in the fall and pursuing multiple pathways to create a steady stream of engagement with consumers. The Super Bowl marketing strategy of the future is one that takes a multichannel approach and expands the timeline for these campaigns over weeks and months, without always paying for the premium TV ad spot.
The Super Bowl may be the pinnacle of marketing and advertising, but just like the teams playing the game, there's value in the journey to reach that destination. We've all seen campaigns and contests taking place during the NFL regular season that offer lucky winners a chance to attend the Super Bowl, but digital marketing channels have blown open the possibilities of how these contests can be run-and how brands can interact with their customers through this branded content.
Two major sponsors of the NFL, Pepsi and Pizza Hut, have used this football season to collaborate on a months-long campaign that uses a TV ad as the centerpiece around a contest, where winners will attend the Super Bowl and possibly be on the field for the halftime show, too. But the TV ad is also supported by digital campaigns designed to drive social media engagement, including the use of a branded hashtag to build awareness of the contest and how to participate, according to Media Post.
Wish you could go to Super Bowl LIII? We've teamed up with @Pepsi to help deliver you to this year's Big Game AND get on the field for the halftime show. Check out the video below to learn how you can enter! 🏈🍕 #HutxPepsiSweepstakes pic.twitter.com/qkkT8SN8eN

- Pizza Hut Hut (@pizzahut) November 20, 2018
This promotion ended on Dec. 31, and it's unrelated to the Super Bowl promotions both Pepsi and Pizza Hut have planned for the main event: Pizza Hut has launched a stunt campaign by renaming itself "Hut Hut Hut" in honor of the Super Bowl, while Pepsi is teasing a mysterious Super Bowl ad event featuring A-list stars like Cardi B and Steve Carrell. Both day-of campaigns figure to be big in their own right, but it's the combined lead-up campaign that's truly special, which strengthened the visibility and ROI for their Super Bowl Sunday spots before the playoffs even began.
Yellow Tail Runs a Contest to Crowdsource Its Super Bowl Ad
The Australian wine brand Yellow Tail has become a regular advertiser during the Super Bowl, but its latest Super Bowl marketing strategy is leveraging its loyal fan base to outsource production and increase social engagement ahead of the big game. The brand's "Show Us What Makes You Happy" campaign invites people to share six-second videos of their "happy place" on social media, tagging it with a branded hashtag. The company announced that the top two videos would be used to produce an ad spot during this year's Super Bowl.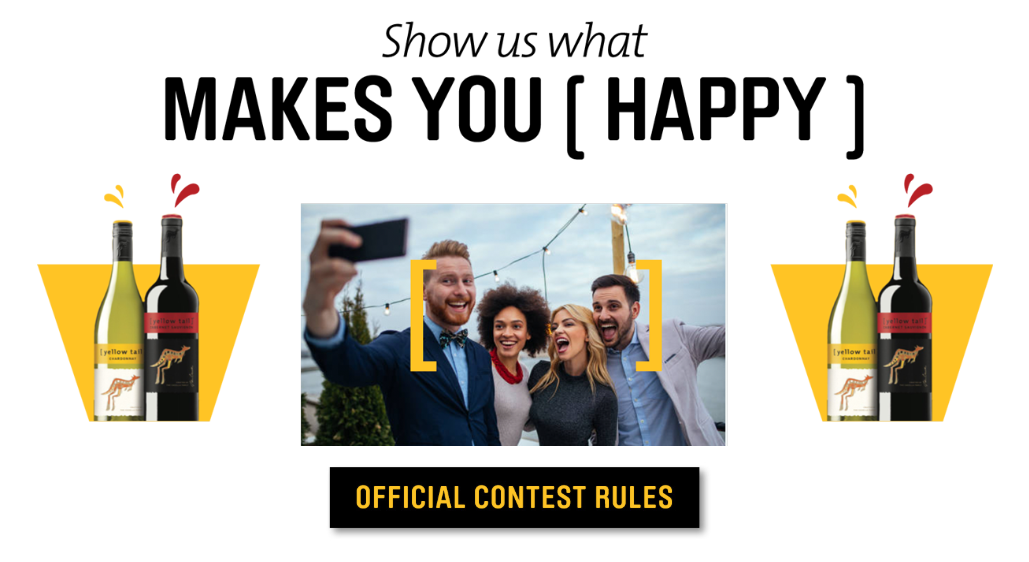 The winners, in addition to appearing in the company's Super Bowl ad, will win a $15,000 trip to a destination of their choosing-anywhere in the world. Crowdsourcing is nothing new, but Yellow Tail gave this strategy a new twist by giving that user-generated content (UGC) the potential to appear on the world's biggest stage. And while the contest prize is an incredible gift for the winners, it pales in comparison to the hefty price tags that often come with producing a Super Bowl ad.
Meanwhile, Yellow Tail's ad can help strengthen the brand's authenticity by showing real people enjoying Yellow Tail in their daily lives. It's a smart, cost-effective effort to make the brand's label more relatable to consumers. And as a strategy, the swap to UGC over the traditional celebrity-driven campaigns creates an authentic appeal which consumers will continue to relate to post-game and beyond.
Creating a Memorable Story That Lives Outside of the Super Bowl
One reason brands and audiences love Super Bowl ads so much is that it gives marketers permission to try out unconventional or risky concepts. Last year, Skittles went all-out in producing an ad featuring former Friends star David Schwimmer, with the final product only showed to a single 17-year-old from southern California. The company then filmed the reaction of the boy as he watched the ad, and used that as its own advertisement for Skittles.
The ad was unorthodox and innovative, and this year Skittles is doubling down on that strategy. Instead of springing for a premium Super Bowl commercial, the company is going even bolder by staging a one-night theatre event called "Skittles Commercial: The Broadway Musical." This month, the brand announced that actor Michael C. Hall would star in the staged production, which will be shown to a select theatre audience only, and won't be used in a televised ad whatsoever, according to AdWeek.
Although the strategy may vex some consumers, Skittles has already enjoyed a large media spotlight while promoting the musical, and the one-day event figures to receive plenty of coverage before and after the performance, as reporters and media entities try to make sense of the elaborate event. It's safe to assume that, after last year's unique approach to Super Bowl advertising, Skittles is even more comfortable going off the beaten path-and considering the cost of staging a musical for one night, the brand obviously feels confident that the attention will merit the cost. Meanwhile, Skittles is enjoying a huge share of the media spotlight in the two weeks leading up to the Super Bowl.
For some brands, the Super Bowl is a necessary evil, presenting an exorbitant marketing and advertising cost that they can only ignore at their own risk. But as some innovative companies opt to spread out their resources across time and channels to increase ROI while creating new experiences, it's worth remembering that when one marketing opportunity becomes too costly or competitive to drive the results you want, you can always engineer another path to customer engagement.
For more stories like this, subscribe to the Content Standard newsletter.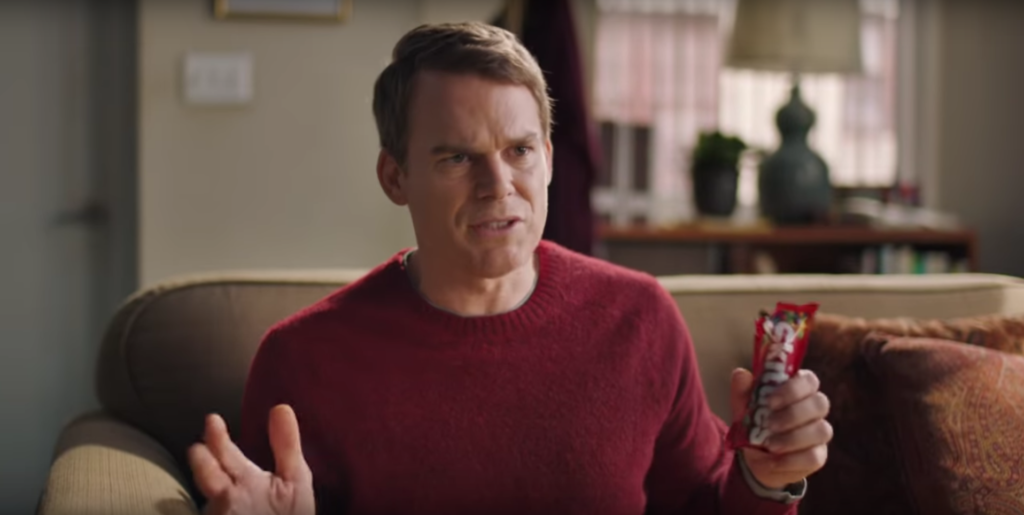 https://www.skyword.com/contentstandard/how-to-stretch-a-super-bowl-marketing-strategy-into-a-season-long-campaign/
https://www.skyword.com/contentstandard/how-to-stretch-a-super-bowl-marketing-strategy-into-a-season-long-campaign/
Jonathan Crowl