Creative Thinking
How to Use Phased Block Planning: The Video Marketer's Secret Weapon
By Liz Alton on August 22, 2019
Brands often conceptualize video assets as individual inputs—a great product launch video or an explainer film to give their messaging context, for example. However, as video marketing matures, it's important to think about how you'll nurture a viewer across an ecosystem of video experiences and, ultimately, drive the conversion.
Having a sequencing plan and using storytelling to drive that momentum forward is how top brands are using video content marketing to shape the entire customer experience.
Using Sequencing and Video Marketing Arcs
Phased block planning is one strategy marketers are using to create ongoing story arcs for video marketing campaigns. But what is it, exactly? The Adidas marketing team, who've typically approached their video planning trajectory using this specific format, describes it as "one campaign split into multiple, time-separated phases, all targeted at the same audience," in an interview for Think with Google.
According to the article, these phases have typically focused on three core things: driving awareness, action, and educating consumers. The piece goes on to say that Adidas has subsequently adopted ad sequencing tools and other approaches to further increase their success.
However, for the marketer who's struggling to conceptualize how to develop a coherent framework for a longer video campaign, phased block planning offers a nice starting point. The goal is to think about a campaign spread out over a period of time, with a series of assets that build on each other and ultimately guide your audience through the whole collection.
Consider the case of a product launch, which might run for a month, depending on the industry. By developing video assets that are designed to address raising awareness, educating prospects, and finally driving viewers toward a conversion, video marketing follows a familiar pathway to the customer journey map. In the case of Adidas, they describe how using a new distribution methodology—essentially an ad sequencing tool—can help speed up the rate at which audiences consume their videos.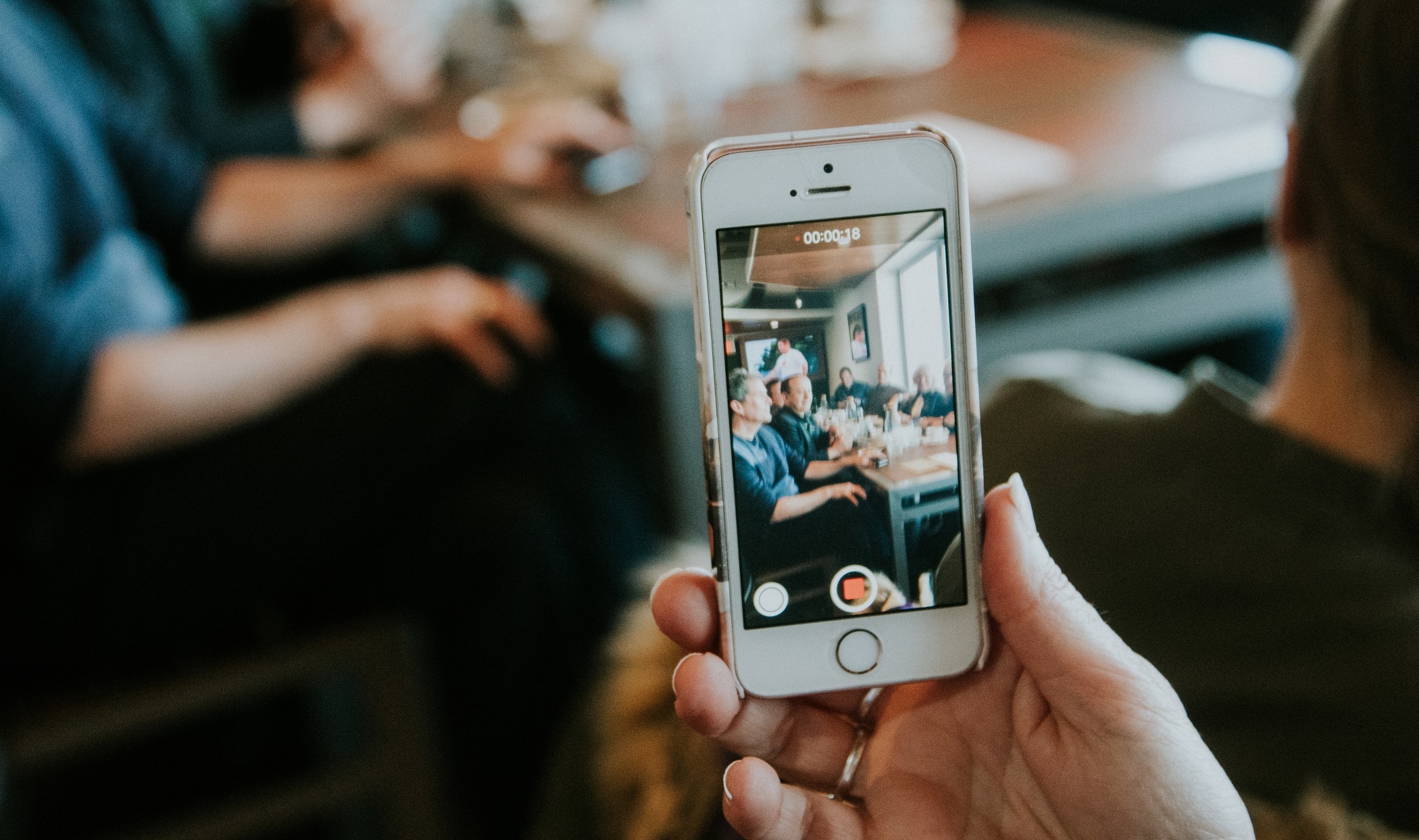 Image source: Hermes Rivera on Unsplash
Strengthening Video Campaigns Through Cohesive Storytelling
One of the most important aspects to consider with video content marketing is how you'll fit these assets together. It's easy to default to being tactical, but as the Harvard Business Review points out, you don't want to lose sight of the larger mission: setting pathways to create demand. In short, leave the innovation for the actual storytelling.
"The search, content, and loyalty campaigns that most managers call marketing these days are common downstream tactics for generating or maintaining awareness or repeat purchase; the full, business-growing power of the marketing function comes way upstream—from creating markets," HBR explains. "Understanding people's fundamental needs and drivers, identifying customers, and developing the entire go-to-market and usage ecosystem are the essential aspects of marketing—and the ones that the success of innovations, especially breakthrough ones, hinge upon."
Whether you're thinking about a 15-second video for social or a lengthier one that looks at your brand's impact in greater depth, it's important to consider your larger video marketing experience. Storytelling is one thread that can help you connect with your audiences and keep them coming back for more. And by developing a campaign that uses phase blocking and is anchored around stories, marketers can better speak to their audiences, play to different drivers and perceptions that underscore a product's appeal, and engage customers more deeply.
How to Develop Ongoing Campaign Arcs
If you're tackling your first large video campaign or you're working toward systematic storytelling in video format, here are a few strategies that'll set you up for success.
Map individual video assets to the customer journey: Understand the customer journey you're trying to cultivate and develop assets that support that specific journey. Consider the case of bringing an existing product to a new market. During the awareness phase, you're introducing customers to the fact that the product exists and offering a teaser on how it can improve their lives. Identify the different opportunities at each stage, and then pull your lens back to 30,000 feet. Consider what story will best resonate with customers, even if they don't consume the videos in exactly the order you're imagining.
Diversify your distribution planning: Every consumer journey is different. One purchase might be an impulse buy; another might be from a consumer who discovers your brand after meticulous research. One might even be an upgrade from a long-time fan. Taking a phased block approach doesn't mean you have to follow a set, time-driven script. Whether you create different pathways for individual audiences based on their engagement or leverage distribution tools to automate the process, a diversified distribution plan will get your campaign in front of the right audiences at the right time.
Explore different lengths and formats: The benefit of using a storytelling approach within phased block planning is that you're able to try different types of stories. A product-focused video, a hero video, a short social-focused take, or even a longer documentary-style piece are all on the table. Explore different lengths, visual formats, and ways of looking at your product, campaign, and audience. By playing this across the customer journey, you're more likely to make an impact and gather important data along the way.
Experiment with storytelling techniques: Don't be afraid to also play with your content and how you package it. For example, could a unique visual style or a cliffhanger really help hook your audience? There are a host of storytelling techniques that can drive viewers forward through your video experience and leave them eager to take action.
In today's world of video content marketing, a single great video is no longer enough. Today's marketers need to push the boundaries of how they think about videos and develop stronger arcs that build on narratives throughout non-linear, yet highly personalized, customer journeys. By creating a strategy that's built around phased block planning and supported by strong storytelling and distribution, you'll be poised to forge deeper connections with your audience.
For more stories like this, subscribe to the Content Standard newsletter.
Featured image attribution: Kushagra Kevat on Unsplash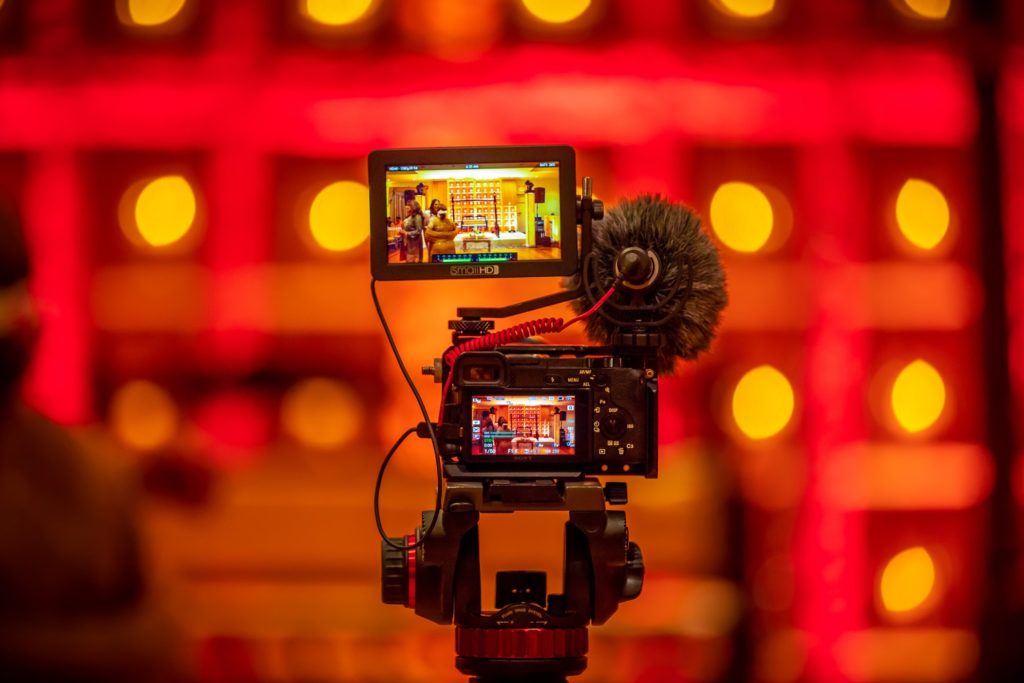 https://www.skyword.com/contentstandard/how-to-use-phased-block-planning-the-video-marketers-secret-weapon/
https://www.skyword.com/contentstandard/how-to-use-phased-block-planning-the-video-marketers-secret-weapon/
Liz Alton