Content Strategy
How to Use Timely Content to Build Brand Awareness and Authority
By Rose de Fremery on September 10, 2021
High-quality evergreen content is an essential element of a seasoned marketer's content ecosystem. Managed effectively, it builds a foundation to boost your search engine optimization (SEO) performance for the long run, giving your brand a lasting impact.
However, sustaining traffic long term hinges on not just one but two types of content. In addition to evergreen content, which we recommend comprising 80% of a brand's content, a strong content marketing mix should be bolstered with timely content.
A timely content strategy uses a combination of assets to generate a spike of interest at a specific moment in time. Timely content typically focuses on a key message or event, creating opportunities for the brand to earn a disproportionately large share of voice when interest in a topic is spiking. This, in turn, sends a surge of traffic to awareness assets.
Here are some best practices for crafting successful timely content—along with five types of content you can strategically leverage to produce the right content at the right time.
Best Practices for Successful Timely Content
As with every aspect of your content ecosystem, you'll get the most out of timely content by taking a strategic approach. Target topics and opportunities that directly relate to your brand and audience. Otherwise, you run the risk of coming off as overly opportunistic—or, worse, inauthentic.
As you might expect, timing is everything. You are far more likely to see results at the moment when your content is top of mind for your audience. If you're a bit too late or too early, you may miss your chance. With that in mind, look at relevant search trends from years past to see when audiences start searching for specific topics. You might be surprised to discover how early they begin their searches.
Organic search takes time, so you'll need a strong distribution strategy to take advantage of the short window of opportunity. Of course, you may need to create time-sensitive content on short notice. For this reason, it's also wise to have a process in place to accommodate timely content you can't plan for—for example, newsjacking content, which ties directly into major current or newsworthy events.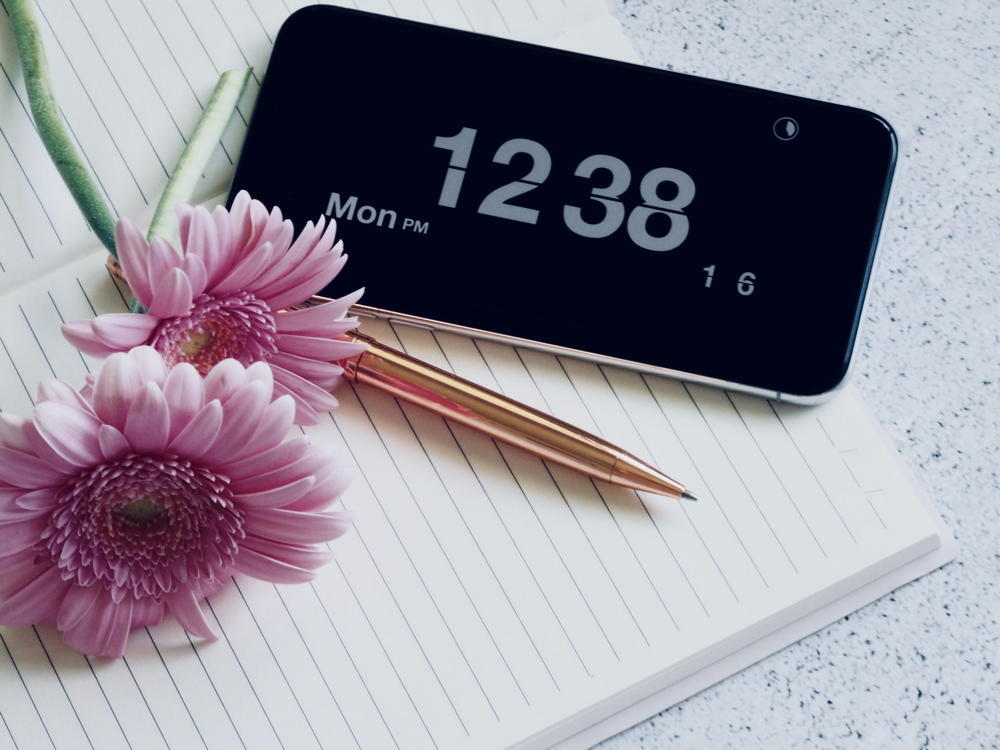 Image attribution: Jess Bailey on Unsplash
5 Types of Timely Content
These five types of content can help your brand make a timely impact, building brand awareness and authority in the process.
1. Newsjacking
Newsjacking has been around for years, but it has taken on new importance in the age of digital marketing. When a major newsworthy event has a relevant tie-in for your brand, you can piggyback on interest in that topic by creating content around it. This practice can boost your SEO, increase social media engagement, and expand your brand reach to new audiences. It's also an excellent opportunity to advance your thought leadership.
One of the most famous examples of newsjacking dates back to 2013, when a sudden power outage during Super Bowl XLVII temporarily suspended the championship game. As fans across America sat in front of their television sets waiting for the action to resume, Oreo fired off a perfectly timed, perfectly on-brand tweet.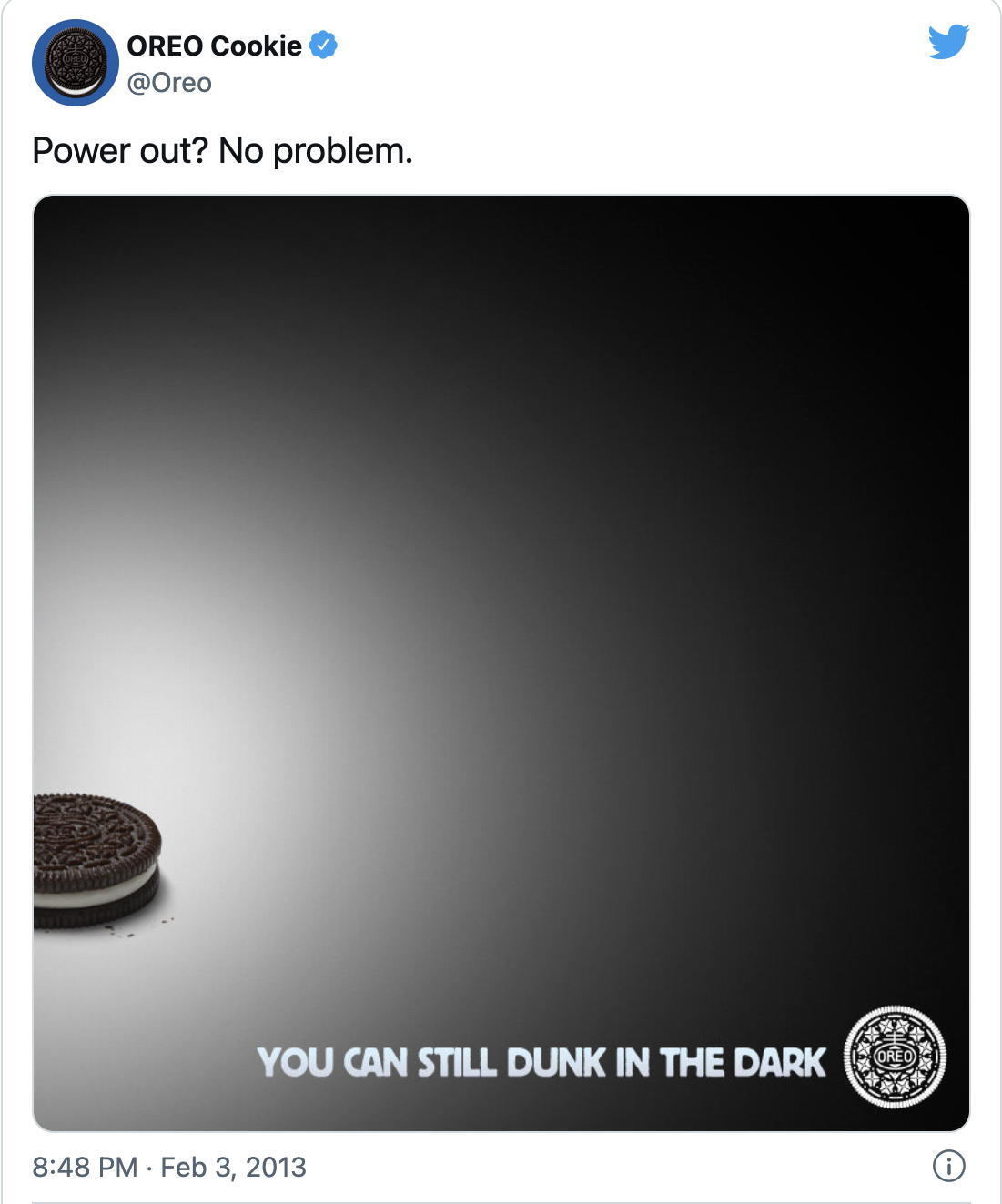 The tweet quickly went viral and became one of the most talked-about ads during the Super Bowl that year, earning Oreo a top place in the conversation—an impressive feat considering how many advertising dollars brands invest in Super Bowl commercials each year.
This content worked well because:
It chimed in during a major cultural experience that the country was communally experiencing in real-time.
It linked the brand to that experience in a way that was funny, natural, and did not feel forced.
2. Seasonal Content
When the seasons change—for example, when allergy season kicks in or winter arrives in full force—audiences think about how best to make the experience go smoothly or get the most out of it. The same goes for major events like national holidays and major sporting events like the Olympics. Here, too, brands have a great opportunity to create content around a topic that's on everyone's mind.
Tom's of Maine accomplishes this in the blog post "5 Natural Fall Allergies Remedies for Families," which gives families timely advice on natural remedies for mitigating the impact of fall allergies like ragweed and mold from fallen leaves, as well as minimizing allergy triggers that may be found at school.
This content works well because:
It is tailored to the season in question—in this case, fall.
It provides advice that the audience will find helpful.
In line with the Tom's of Maine brand, this article offers suggestions for natural remedies to boost wellness.
3. Year-End Content
As the calendar year draws to a close, people often reflect on the year just passed and wonder what the new year will bring. This is a great opportunity for brands to join or create a conversation around the year in review or the year ahead using timely content such as best-of lists, roundups, and predictions for upcoming trends. Samsung Business Insights created one such piece of relevant year-end content for its IT decision-maker audience with its blog post, "4 enterprise technology trends to watch in 2021."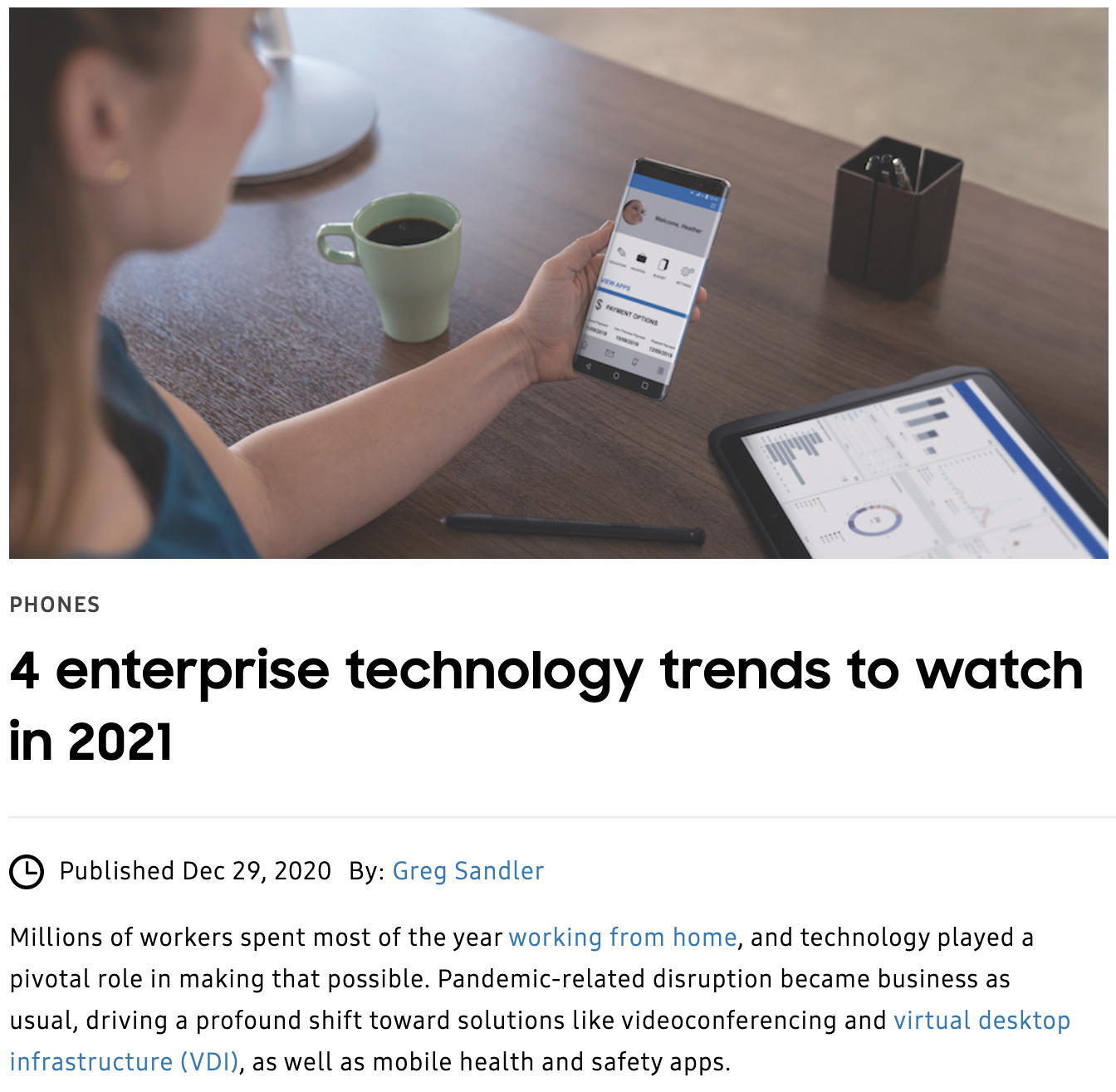 In this article, Samsung briefly recapped the massive changes that enterprise businesses experienced in 2020 and then shared four trends that business leaders could expect to see in the next year. This piece of content was published in December 2020, right when IT decision-makers were finalizing their budgets for their year ahead and trying to make sure they were properly planning for their future business needs.
This content worked well because:
It coincided with the year-end period when IT leaders plan for the year ahead.
It provided thought leadership on business technology trends that enterprise IT decision-makers must keep top of mind.
4. Campaign/Launch Content
A campaign is a perfect opportunity to create timely content that generates buzz and interest. This might come in the form of content designed support a specific marketing campaign, the release of new research, or a product launch. Depending on your goal, a cohesive campaign can enhance the effectiveness of your overall marketing, elevate your thought leadership profile, or generate interest and awareness about your new product.
Campaign content can also start conversations around an issue, as L'Oréal did with its #LetsFaceIt campaign to destigmatize mask-wearing in late 2020 amid the COVID-19 pandemic. This challenge, which featured video clips of TikTok users wearing their masks, generated almost 17 billion video views. L'Oréal's campaign was also featured in TikTok's own year in review post about the brands they found most inspiring in 2020.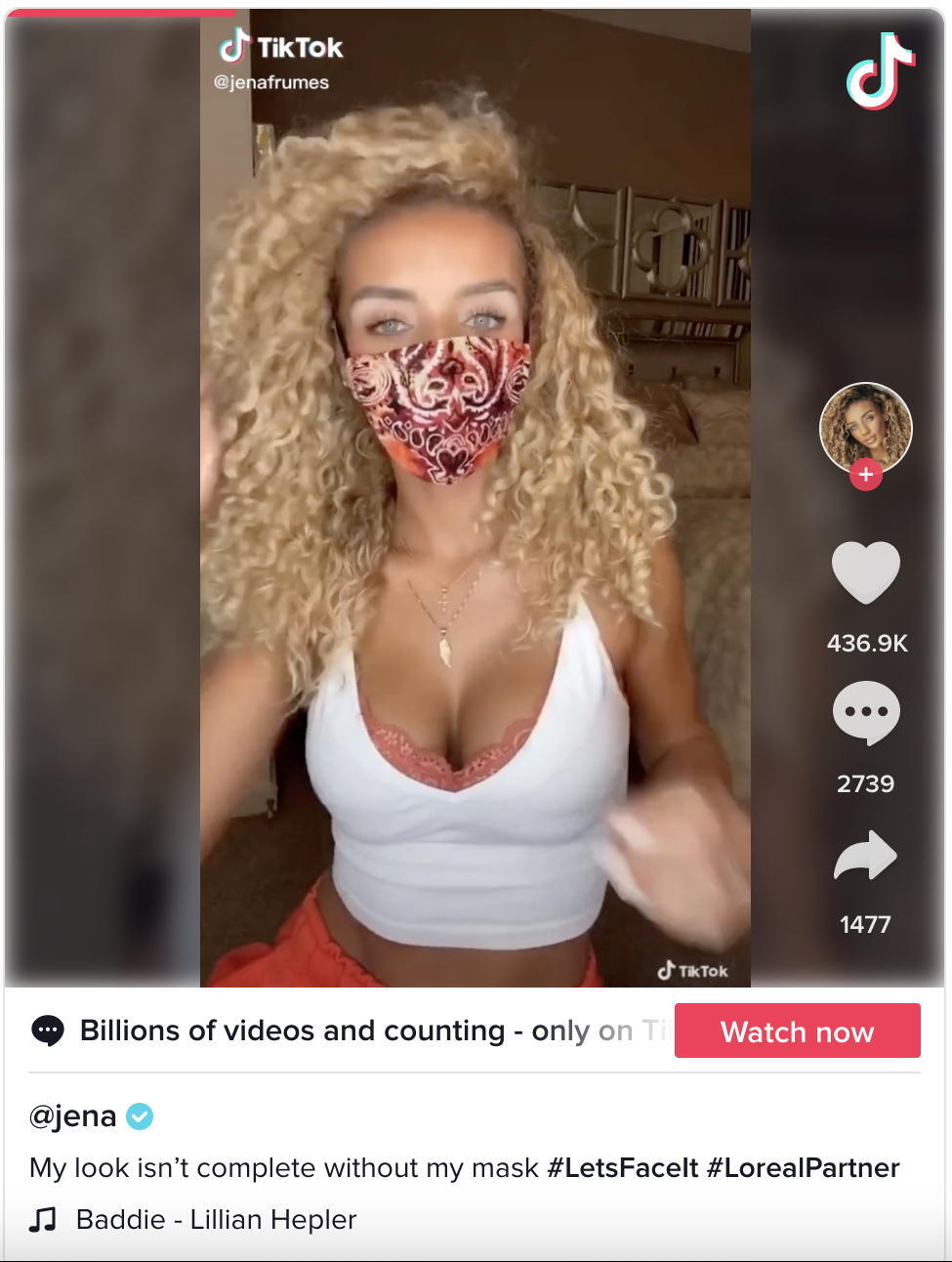 Image attribution: Jena on TikTok
This content worked well because:
It centered on a timely issue everyone can relate to—in this case, wearing masks to keep communities safe during the pandemic.
It invited everyone to share their own videos, reinforcing the theme of a shared, communal experience.
In keeping with L'Oréal's brand, the #LetsFaceIt campaign pointed out that you can also look your best while wearing a mask.
5. Event Content
Just as with a campaign, a brand can create timely content to support an event that it is hosting—for example, content to support branded events like conferences and webinars. This helps maximize the return on the investment in the event itself, broadening its reach even further. It's also an ideal way to showcase the brand's unique thought leadership and build industry influence.
When it became clear that the annual South by Southwest (SXSW) conference would again be virtual in early 2021, HBO Max leaned into the virtual concept with an immersive, interactive digital experience called HBO Max Orbit for attendees. HBO Max Orbit responds to facial movements and voice prompts, allowing online participants to explore iconic characters and storylines from HBO's vast library. This creative alternative to an in-person SXSW event helped HBO Max stand out among the many other brands being showcased at the virtual conference.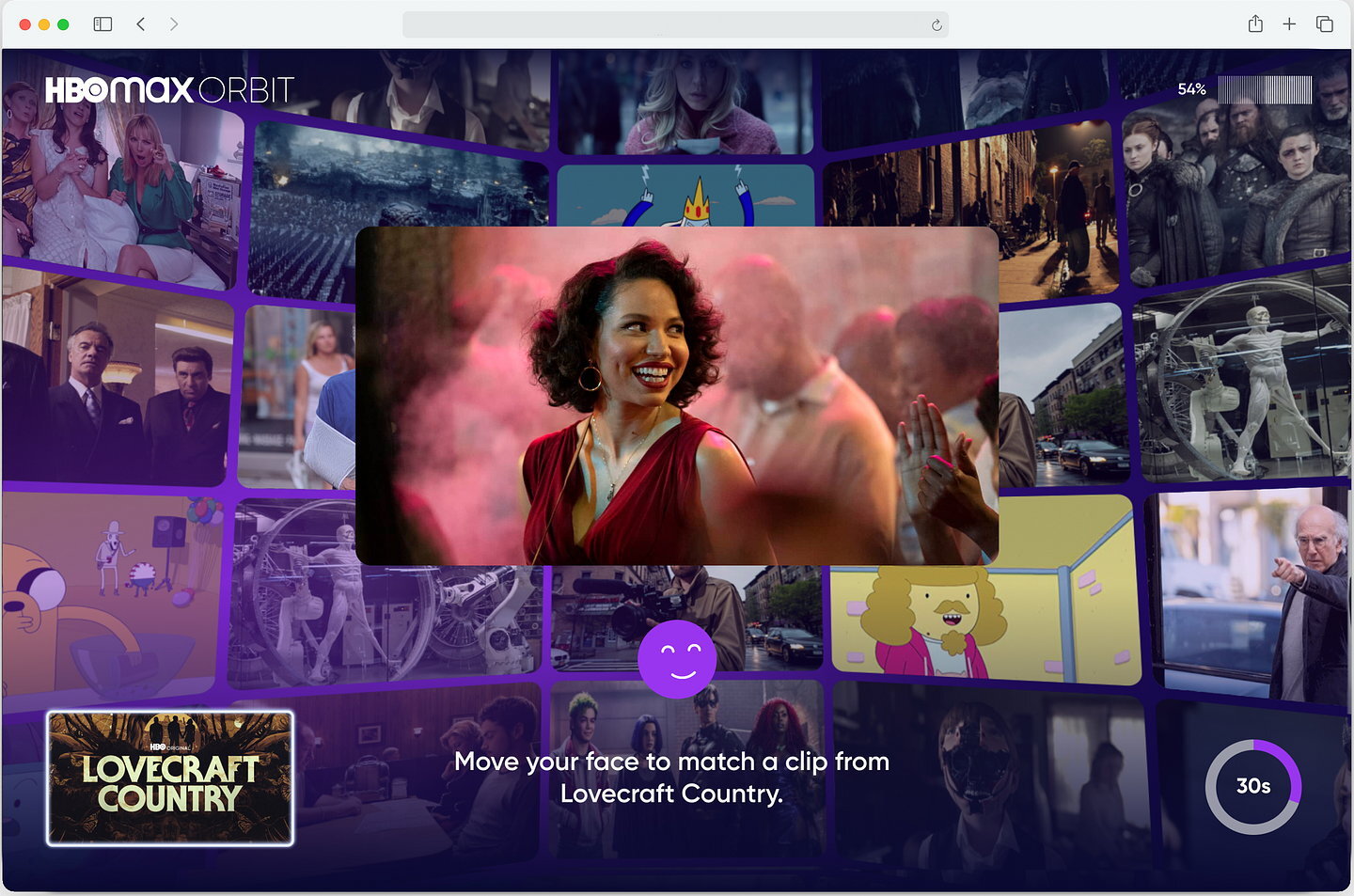 Image attribution: Dexigner
This content worked well because:
It fully embraced the unique opportunities of a virtual conference at a time when in-person conferences weren't possible.
It provided a novel, digital experience that was ideally suited for SXSW, a technology-forward conference.
It allowed conference participants an opportunity to explore major moments from HBO shows and films in a personalized, immersive way.
Build Brand Awareness and Authority with Timely Content
Evergreen content is an integral part of your content ecosystem, but your SEO content strategy ultimately needs both timely and evergreen pieces to maximize traffic. Timely content helps enhance your brand awareness and relevance by tapping into trending topics or events, increasing your ability to both boost site traffic and expand your reach to new audiences.
When those audiences first discover your brand, however, it will be evergreen content that draws their interest even further and builds a closer relationship with them over time. Evergreen and timely content types complement one another—when they coexist, they can maximize the impact of your content marketing investment and help your brand ensure a steady flow of traffic over time.
Featured image attribution: Towfiqu Barbhuiya on Pexels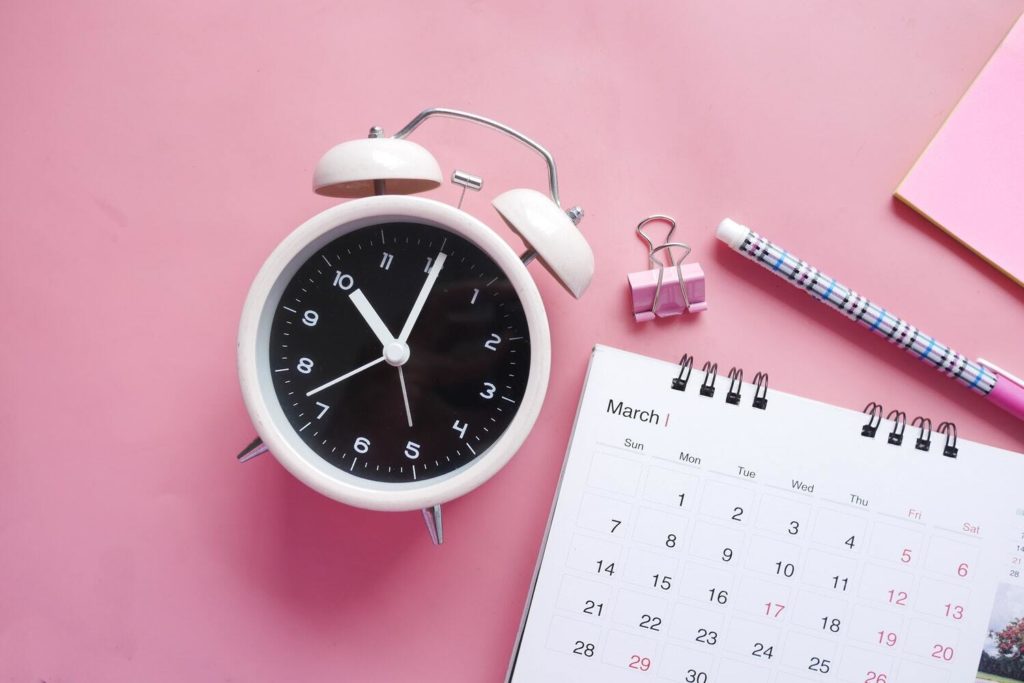 https://www.skyword.com/contentstandard/how-to-use-timely-content-to-build-brand-awareness-and-authority/
https://www.skyword.com/contentstandard/how-to-use-timely-content-to-build-brand-awareness-and-authority/
Rose de Fremery