Creative Thinking
How to Write a Case Study That Business Buyers Actually Want to Read
By Taylor Holland on July 25, 2019
At first glance, case studies might not seem like a natural medium for brand storytelling. Written with business buyers in mind, they're supposed to be concise, results-oriented, and professional. Much like white papers, case studies are a no-muss-no-fuss genre. But that doesn't mean they can't be engaging.
In fact, when you know how to write a case study that tells a story, your content does more than toot your brand's horn. It answers your prospects' most burning questions: Does the product/solution work as advertised? And how can it help my unique business?
The Case for Case Studies
Business buyers need to know how a solution works before investing in it. They need to know how to get the most value from that solution. And they likely need to convince other stakeholders before signing any contracts. Case studies can help them feel confident about their decisions and defend those choices to their bosses and peers.
That may be why case studies are the highest-converting B2B content: According to Demand Gen Report, 78 percent of buyers use them for research purposes. In another survey of B2B decision-makers by video marketing firm BrightTALK, 55 percent ranked case studies as the most effective content for converting prospects to customers.
Most B2B marketers don't need to be convinced that case studies work: 73 percent of brands use them, according to the Content Marketing Institute, and 47 percent of marketing leaders say case studies are among the most effective types of content for achieving specific business objectives.
Stories can help your case studies stand out in the vast sea of web content by making them more interesting and more persuasive. And since nearly three-quarters of brands produce case studies—and according to Industrolutions, the average company has 17—getting yours to stand out is crucial.
Because, honestly, that's a lot of case studies for prospects to read, especially when they're considering multiple vendors. So "good enough" just won't cut it when you need to compete.
How to Write a Case Study That Tells a Story
Consumer-facing brands might have the luxury of engaging audiences with creative social media campaigns and inspirational backstories, but business prospects don't really care how your company got started until they know what you can do for them. And there's no better way to convince them than with some data storytelling.
Tell concise, compelling stories about how your solution would benefit their businesses. Use a combination of social proof (i.e., stories) and hard proof (i.e., data) to show how other clients have used your services to overcome a specific challenge and the results they achieved. Readers can better envision how valuable your products and services are when they see how they've worked for others.
Most case studies are already formatted like stories, with clearly labeled sections for "challenge," "solution," and "results." Put in storytelling terms, those sections would read "conflict," "climax," and "resolution," but the premise is the same. The problem is that case studies tend to lack other important storytelling elements: compelling characters, plot development, and takeaways that audiences can apply to their own lives (or businesses).
So, what does it take to storify your case studies? Try these strategies, inspired by B2B case study examples that made a lasting impression with consumers.
1. Focus on Choosing the Right Story, Not the Right "Talent"
Think of it in Hollywood terms: Having an A-list star is great, but if your script is bad, casting Meryl Streep won't save your movie. The same is true for case studies—the client you feature isn't as important as the story you tell.
Many brands approach case studies as an opportunity to show off high-profile clients. But that's what press releases, customer logos, and testimonials pages are for. Case studies are about demonstrating results.
Of course, your high-profile clients might be excellent case study subjects, but only if they have interesting use cases and are willing to give you an interview and share results data. Without a good story and clear results data, you don't have the foundation for a compelling case study.
Samsung Business understands this principle. The mobile tech giant partners with some of the largest companies in the world, but the brand's case studies often focus on small organizations with meaningful use cases and startups with innovative products.
Consider, for example, this case study on Quadrant Biosciences, a 6-year-old company that produces tablet-based software to help physicians diagnose and manage concussions. It's a small company with a big story that has far-reaching implications for sports medicine and student-athlete safety. Concussions have been a hot topic in recent years, so it's also a timely story that appeals to business buyers on both a professional level and a personal level. That's a powerful combination.
2. Make Your Customer the Hero of the Story
With most forms of B2B content marketing, the goal is to share industry insights, helpful tips, and stories that engage your audience—not to explicitly advertise your products and solutions. The best blog posts and white papers showcase a brand's expertise without ever even mentioning the brand.
Case studies are different. The goal is to illustrate how your products or services look in action and how they get results for customers, so leaving your brand out of the story would defeat the purpose. Instead, consider making your customer the protagonist (the hero who innovated their way through major challenges), and cast your company as the supporting character.
This makes for a more interesting story and more credible marketing. It demonstrates that your company focuses more on empowering customers than promoting your brand, and that's music to business buyers' ears.
Salesforce takes this approach. Even the tagline at the top of its case study landing page—"Looking to grow your business? Look to these trailblazers"—makes it clear that the customers are the heroes in their stories. Salesforce is simply a sidekick that helps the trailblazers overcome some hurdles on their path to success.
3. Include Characters and Plot Development
To turn a case study into a story, you need human characters, and they need time to develop a plot. And that all starts with a good interview.
Many case studies include customer quotes, but they tend to read more like generic testimonials—i.e., "Working with this company was the best decision we ever made!" These shout-outs can be powerful, but they're insufficient to tell a good story.
Your customers are smart business leaders who identified challenges and researched different solutions before they chose to work with you. Then, they successfully implemented your solution to achieve specific business results. By letting them tell the full story, you provide prospects with inspiration and best practices.
Just as importantly, your audience is more likely to trust their peers than generic marketing messaging. Prospects know that you're trying to make a sale; your customers are simply sharing their stories and insights.
4. Tell a Before-and-After Story
The first rule of good storytelling is to show, not tell. This principle is just as important for content marketers as it is for journalists and authors, and it certainly applies to case studies.
The most effective way to demonstrate how far a customer has come—and how your brand has helped get them there—is to show where they started. Presumably, they were getting work done before they partnered with your company. How did they do it before, how are they doing it now, and why is the new way better? If you let your customer answer these questions, you don't have to say your solution helped, because you will have shown it.
Take, for example, this PayPal case study, in which Fashionphile founder Sarah Davis discusses how she built a $15 million business reselling handbags. Davis's story began in 1999, before PayPal was available to her. Back then, her bookkeeping was paper-based and laborious, and she had to wait for checks to arrive and clear before she could fulfill orders. In the case study, Davis goes on to explain how PayPal helped her grow her eBay business and later transition to her own e-commerce site. Knowing where she started—a struggling grad student selling vintage bags on eBay—makes the story, and PayPal's role in it, so much more compelling.
5. Illustrate Your Story
As any great designer will tell you, white space is your friend—but it's not your only friend. Even the best-written case studies are more engaging when you include visuals to break up the text, show your product in action, or put a face to the name of your customer hero.
While creating case studies, consider which data could be turned into a small breakout box or chart. Rather than just including logos and stock product shots, can you get images or video of your featured customer using your product?
Get Ahead by Merging B2B Brand Storytelling and Case Studies
As the B2B case study examples above illustrate, brand storytelling isn't just for B2C companies. It's an effective way for any brand to connect with their audiences, build engagement, and achieve business outcomes. In fact, through a well-crafted case study that tells a story, you can promote your business in a subtle way that seems more like thought leadership and less like the dry, self-serving case studies that business buyers are accustomed to reading.
While B2B marketers have been slower overall to embrace storytelling than their B2C counterparts, if you can learn how to write a case study that tells a good story, you'll have a head start over your competitors.
For more stories like this, subscribe to the Content Standard newsletter.
Featured image attribution: Javier Sierra on Unsplash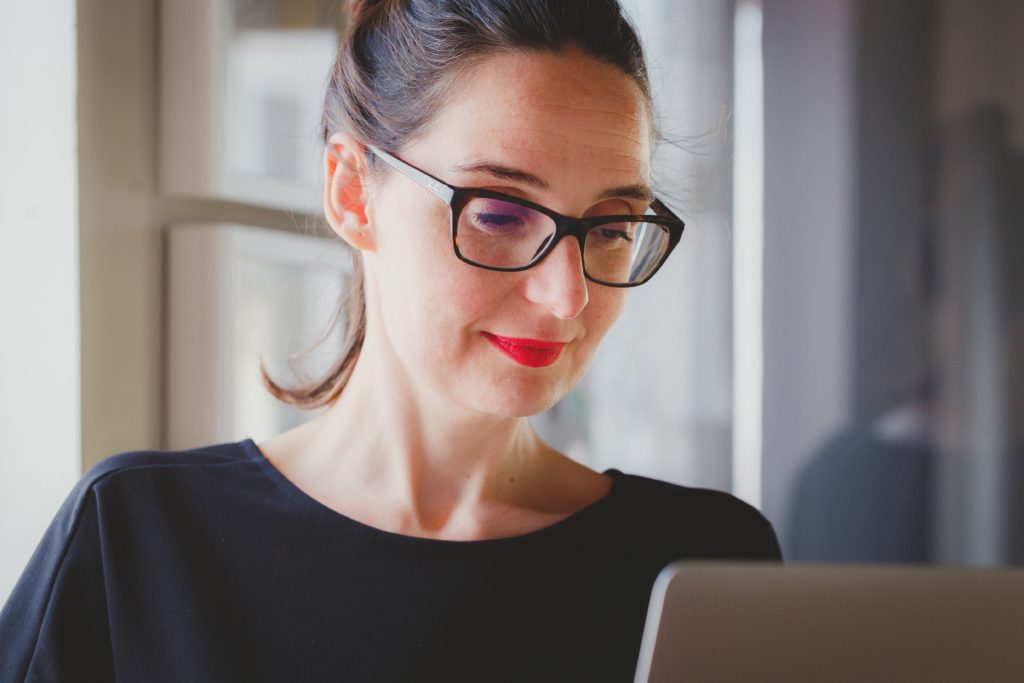 https://www.skyword.com/contentstandard/how-to-write-a-case-study-that-business-buyers-actually-want-to-read/
https://www.skyword.com/contentstandard/how-to-write-a-case-study-that-business-buyers-actually-want-to-read/
Taylor Holland