Content Strategy
How Your National Brand Can Shine with a Localized Marketing Strategy
By Lauren McMenemy on March 6, 2019
When your brand is national, you have scope: You can create unavoidable, unforgettable campaigns which get seeded into every market in the land, creating a consistent and strong brand voice that's instantly recognizable. We all know that Walmart helps us to save money and live better, or that Target urges us to expect more but pay less, because these brands are familiar, comfortable.
Those major brands don't need a localized marketing strategy, the theory goes, because they're truly national presences. But every customer is a local customer. So how can your brand engage in localized marketing that caters to local needs, while still maintaining that strong national brand status?
Some national brands, just like some global brands, have distinct regional presences, with regional branches and localized messages underneath a centralized head of strategy. But when the local is such a driving force behind a company's success-be it from a franchise model or as a result of an organizational setup-the central corporate marketing team faces a challenge: How can the centralized brand head make sure their content is relevant and useful at all touch points where the brand actually interacts with customers? And how can national brands create tailored content which doesn't feel like generic, copy-paste messaging?
Finding the Local Flavor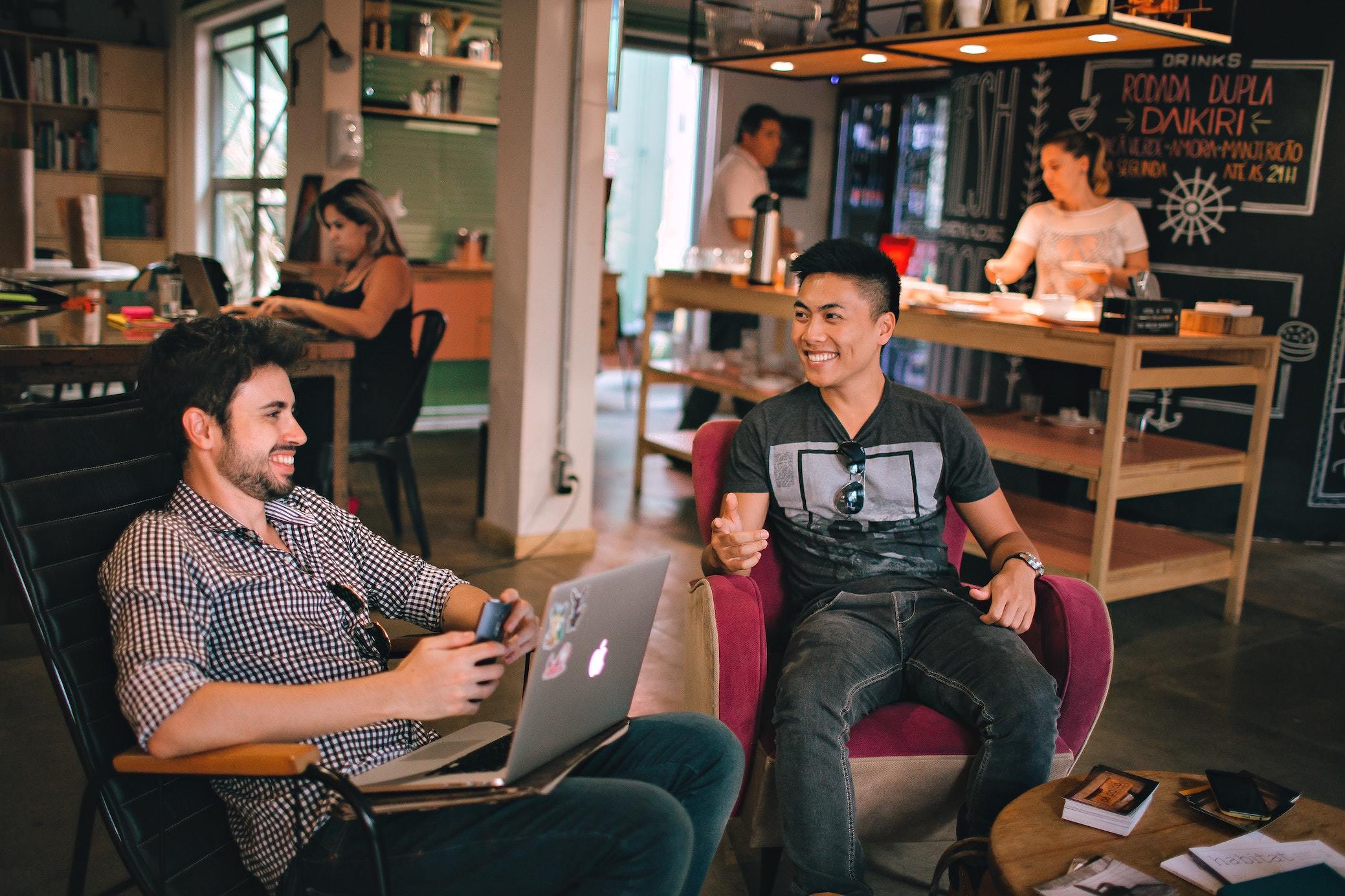 Image attribution: Helena Lopes
National brands are increasingly focusing on the hyperlocal, collaborating on content creation with specific branches and regional partners. It's all part of the marketing-wide move toward more personal messaging, and you can't get much more personal than talking to a customer face to face about their community, while in the town where they live.
This can, of course, be done in a multitude of ways, but the national brands that stand out are the ones focusing on their wider audience and the local communities they serve in messaging, sponsorships, and even the spaces they create.
H&R Block Gives Localized Marketing Strategy a Sporting Chance
When you're a company that deals with taxes, you have no choice but to think local, especially when you consider that every state has its own tax regime. Tax advisor H&R Block knows this, and combines a very strong national identity-complete with memes-with local activations. Their central marketing division (which has more than 150 employees and an annual budget of $300 million, according to the Kansas City Business Journal) controls advertising and social media, but they bring the communities into the fold through local events and even sports team sponsorships.
For example, they signed a multi-year sponsorship agreement with the Sporting Kansas City soccer team as a First Team partner. "We're creating this hyperlocal package where Sporting will have player appearances and merchandise giveaways in our offices," Christina Lively, director of brand strategy and integration at H&R Block, told the Journal. "There are social media activities we're doing solely with Sporting. So it's more than just advertising on the big screen in the stadium. It's getting out into the community."
Citibank's 'Branch of the Future' Celebrates Local Icons
West Coast financial services giant Citibank has spent the last few years reimagining its store experience with the help of the architectural firm behind Apple's stores.
Drawing on smart banking technologies and best practices developed by its Asian leg of business, Citi's march across America, from California to New York, has been underpinned by the latest in technology. The branches feature interactive video sales walls which display the weather, live events, and more; supercharged ATMs; free WiFi; and 24/7 access to customer service experts via live video-assist terminals in the lobby.
These tech-enabled branches are being housed in and around local icons-like New York City's Union Square and San Francisco's Pacific Gas & Electric Company Building on Market Street-reflecting Citi's commitment to localization. Meanwhile, sponsorship of programs like NYC's citywide bike hire, the Citi Bike, and local activations of national concert sponsorships seek to further integrate the brand into local communities.
Taco Bell Brings a Local Flavor to Restaurants
Sure, Taco Bell's new localized restaurants might look every bit like a ploy to attract more Gen Zers scoping their next Instagramable outing, but you have to give their marketing team some credit. The fast-food Mexican joint's "urban in-line" locations, which ditch the drive-thru format in favor of heart-of-the-city locations, and cantina restaurants are all about showcasing the local community. Some of the locations even feature locally inspired murals by regional artists, providing-yes-great selfie opportunities amongst a unique dining experience. Heck, the Vegas cantina even does weddings!
The cantinas also bring local flavor by partnering with area brewing companies to create exclusive beers: Manhattan branches feature the Big City Bell Pilsner, in partnership with New York's Blue Point Brewing Company, while the Newport Beach offering is the Beach Bell amber lager thanks to Huntington Beach-based Four Sons Brewing.
Get Hyperlocal: Make Yourself Discoverable Locally
These real-life marketing activations are great, but no one will know about them unless you make yourself discoverable. Centralized corporate marketing teams need a cohesive digital marketing strategy that makes the most of local search, and that's one thing they often forget about, given they're not on the ground and don't know the local communities they're targeting.
"Rest assured, there is one surefire way national marketers can build their brands at the local level," Jon Schepke wrote for Ad Age. "Local is a great way to create closer connections across search, social, and mobile, in the moments where and when it matters. But some marketers are hesitant to dive headfirst into the local pool."
Schepke said local search marketing is a complex ecosystem spanning paid, earned, and owned media, that is always on and continually evolving-but don't let that put you off. A Google study found that 50 percent of mobile searches ended with customers in local stores within a day, around 18 percent of whom made purchases. "That built-in intent is a huge opportunity to build brand awareness as well as drive customer acquisition via local search marketing efforts," explained Schepke.
To capitalize on this, empower your regional marketers to take hold of local advertising budgets because, after all, they know best where to spend it.
The other answer is finding locals to create content about their region. "For national brands, accumulating content that resonates with locals in each individual market is an excruciating task," wrote Megan Hannay for Moz. "Not even the best of researchers or the slyest of copywriters can match the value of a local's knowledge base. Meanwhile, local partners may not have the time or the storytelling know-how to create quality local content. Content without topic knowledge is generic, and content without storytelling chops is ineffective. Herein lies the problem for local marketing efforts: How do you plan quality, shareable articles, videos, and digital media with a local focus at a national scale?"
While Hannay explained that "neighborhood know-how can't be fudged," she suggests there is space in the local search market for national enterprises, "especially if they're willing to take the time to mingle with local creatives." You can do this by:
Approaching local news sites and blogs for sponsored content opportunities.
Partnering with local influencers. Note: Make sure you find a voice that matches your brand.
Using local data to create content, and even finding the local data in national trends.
Working Together: Central and Local Marketing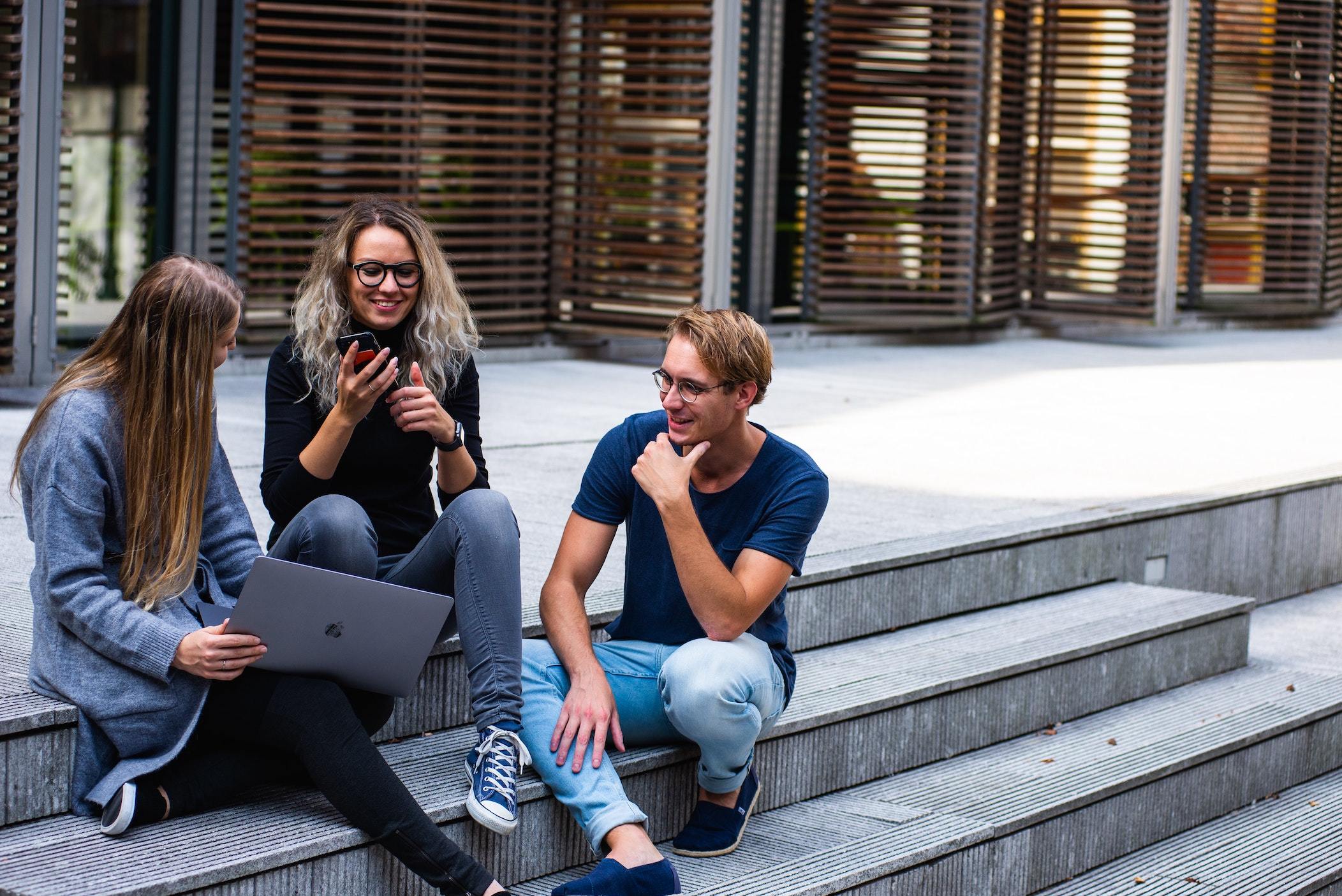 Image: Buro Millennial
A localized marketing strategy is possible for central corporate teams, especially if you pay attention to cohesive digital marketing strategies and are willing to give a little leeway to your local marketers. The key is to work together, communicate clearly and frequently, and share expertise among the team to try new ideas from other communities.
Central teams should control the brand and its assets, but they also shouldn't be afraid to release local teams onto local streets. Create a central asset management bank that is responsible for maintaining a set look and feel for your brand, along with any legally-required disclaimers or messaging you may need, but let your local teams make those assets work for their own communities. Make your local teams feel like they have a voice and that it's heard because while your central team may be the brand experts, the local team ultimately knows their market best.
The differences between each team's respective missions works like this: Central marketing teams should develop and refine your brand's mission, identity and values; and the finer details of nuanced messaging to drive individual sales should be left to your local teams.
And we'll say it again: Every customer is local. You need to be where they are, and you need to be there in a way that's both instantly recognizable as the national brand, but feels very personal and local at the same time. It's a delicate balance, but one that's possible with the right management and communication.
Skyword360 technology enables marketers to put together a unified content strategy and ensure everyone, from the CMO to content creators, understands and follows it. Learn more here.
Featured image attribution: Duy Pham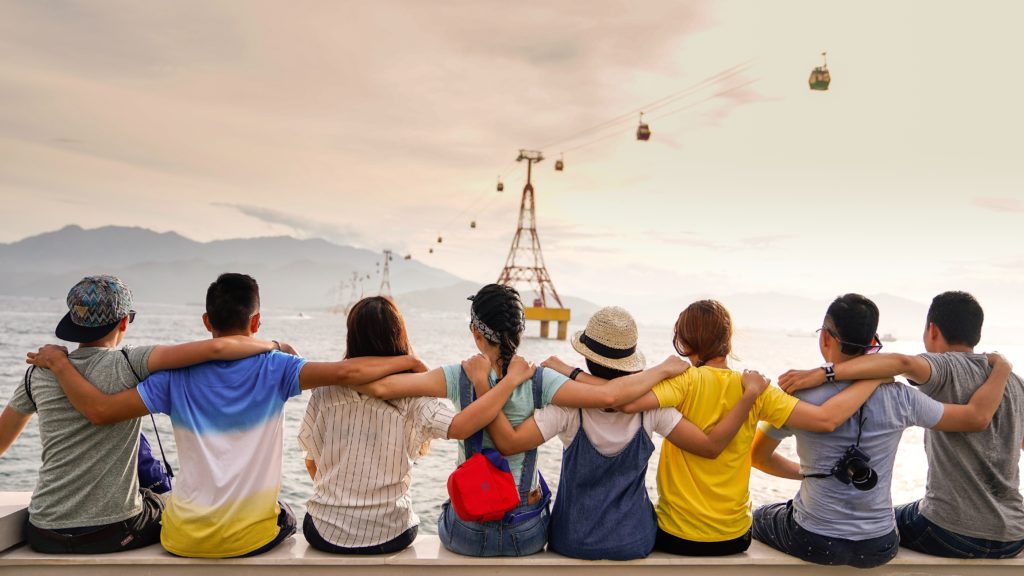 https://www.skyword.com/contentstandard/how-your-national-brand-can-shine-in-a-localized-marketing-strategy/
https://www.skyword.com/contentstandard/how-your-national-brand-can-shine-in-a-localized-marketing-strategy/
Lauren McMenemy