Content Strategy
I Love the '90s: How New Marketing Audiences Get Hooked on Legacy Brands
By Jonathan Crowl on October 11, 2018
Trends are cyclical. Mid-century modern furniture is now the hottest thing in interior design, people are buying vinyl records in record amounts, and according to research from NPD Group, fanny pack sales have more than doubled in the past couple of years, two decades after the accessory was last en vogue.
The repeated comeback campaigns waged by products, trends, and brands are now commonplace in the cultural zeitgeist, but some classic brands are taking a different approach in their marketing by creating new experiences instead of revisiting old memories. These aren't instances of the same marketing audiences rediscovering the products they used to love: In many cases, new consumer groups are finding their way to the brands and products of old.
Any number of variables might be in play when these resurgences take place. Curbed covered the impact the hit TV show Mad Men had on the renewed demand for retro furniture. But what often goes overlooked is the role brands themselves play in engineering a comeback and returning to relevance on the strength of a new, devoted audience. While brands can, and do, use nostalgia to reinvigorate a lapsed consumer base, many instances of legacy brand marketing find success by telling a new brand story that appeals to younger audiences.
Telling New Stories for a New Generation
Few legacy brands have enjoyed consistent success over the decades simply by sticking with the same brand story. As consumers and trends shift over time, brands must find ways to tap into those trends to maintain or elevate their appeal.
Look at the transformation undertaken by McDonald's. Even as the world's largest fast-food company and one of the most recognizable consumer brands, McDonald's has struggled to attract younger consumers who are more health-conscious and wary of the company's unhealthy menu items. In response to these shifting attitudes, McDonald's has made a concerted effort to incorporate healthier eating options without sacrificing the "fast" part of fast food.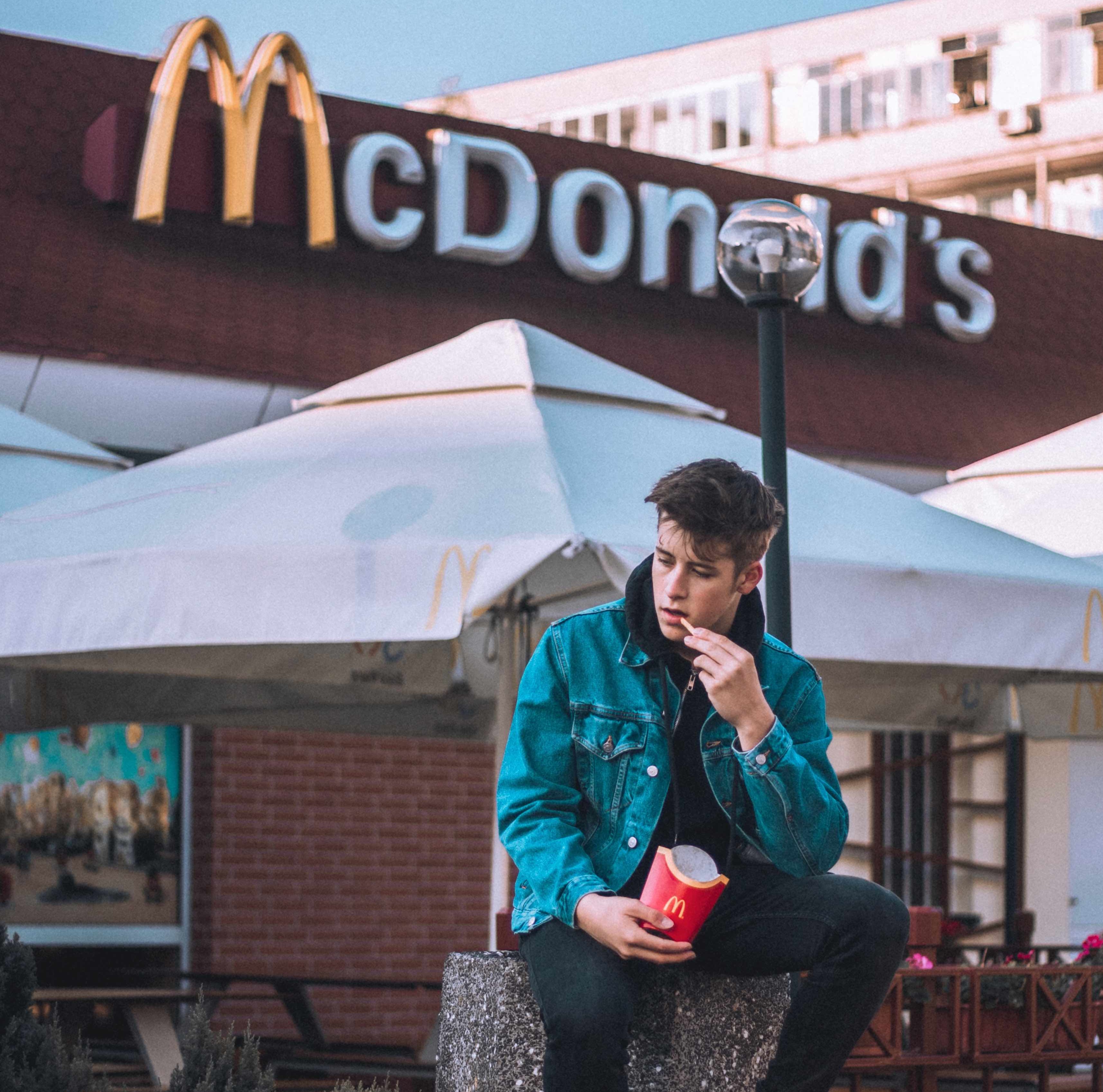 Image attribution: Flavius Les
Alongside tangible changes to its menu, including healthier Happy Meal offerings, the company has pursued a wide range of PR and marketing opportunities to transform its reputation among consumers. From healthy lifestyle campaigns to a partnership with the Alliance for a Healthier Generation, as well as TV advertisements that trumpet the new-and-improved, health-conscious Happy Meals, the company is in the midst of an aggressive, years-long effort to turn around its brand reputation.
While sales have grown slightly in recent years, they still have work to do to generate greater appeal among younger consumers. According to Quartz, only 20 percent of millennials have ever eaten a Big Mac, highlighting the long-term problems that await if the company can't sell its healthier options to a younger audience.
Keeping Up with Customer Values
Compared to the restaurant industry, you'd think everyday products like toilet paper and dish soap would have the luxury of being essential household items, relieving some of the pressure to cultivate brand appeal through branded storytelling. But while it's true that these products are essential goods, each also represents a market saturated by options. The ability to clean dishes is a selling point only to the degree that every dish soap is able to clean dishes. A different selling point is needed to connect with consumers-especially younger audiences entering the market for the first time and bringing no brand loyalties with them.
That selling point can vary from one company to the next, depending on where and how a brand's mission intersects with shifting consumer trends. For the Dawn dish soap brand, environmental activism became an organic avenue to develop a corporate social responsibility initiative. The company's "Dawn Helps Save Wildlife" campaign highlights a 40-year-old effort to rescue wildlife affected by oil spills, leveraging the company's "Tough on Grease" motto as a cornerstone of its eco-conscious narrative.
The brand reports that over 40 years, it has assisted in the rescue and release of more than 75,000 animals affected by pollution. The company has also heavily promotes this initiative through its social media content, blog posts, online videos, and TV advertisements. And while the company's environmental initiative began in the 1970s, The New York Times points out that this narrative is a timely one in 2018, when Dawn is facing stiffer competition from The Honest Company, Seventh Generation, and other natural and environmentally friendly cleaning products.
According to The Shelton Group, 90 percent of millennials say they're willing to purchase from a brand when they trust that company's social and environmental habits. Dawn's commitment to wildlife conservation is the perfect story for this generation of consumers.
Reinventing the Core Consumer Base
When brands are lucky enough to stick around for generations, they almost always see their customer base grow and change in terms of what matters most to them. But in certain cases the brand itself sees a fundamental shift in who their core consumer base actually is. Sometimes this is the result of an intentional brand pivot. Other times, it's a discovery that happens almost by accident.
To illustrate the way a brand's audience can completely change over time, there's no better example than Fjällräven. You've probably seen the brand's logo stamped onto backpacks and jackets worn by hipsters and creative types, but the brand actually began in 1960 as a Scandinavian outfitter of mountain gear. It wasn't even available to US consumers until 2012. Yet, it has quickly become a trendsetter with retail stores across the United States, especially in urban areas far away from the mountain terrain where the company first made its name.
Part of the brand's quick success in the United States has to do with some savvy experimentation. In 2012, the company opened a small retail shop in Manhattan, testing a theory that the brand had appeal among an urban consumer base that enjoyed outdoor living as an aesthetic more than a lifestyle. The company was proven correct, and it soon opened a number of stores across America while setting up a North American headquarters in Boulder, Colorado.
To capitalize on this opportunity, though, the company had to shift its brand story. Yes, consumers loved the outdoor adventure branding that helped Fjällräven rise to fame, but to connect with its new consumer base it had to shift its storytelling to appeal to more novice nature enthusiasts. According to SNEWS, the brand recognized its potential consumer base was both broad and inexperienced with nature, and coming from both urban and rural locales. Therefore, it chose to represent itself as a "first step" for people wanting to better engage with the outdoors.
Perhaps speaking to that broad appeal, Fjällräven took a rare step for an outdoor retailer last year, running TV ads during Monday Night Football games. Part of the company's mission is to present nature as accessible to everyone. By leveraging an aspirational brand voice that promotes sustainability and conservation, Fjällräven has managed to grow from a Swedish specialty retailer into one of the biggest outdoor apparel brands in the United States.
It's not your grandfather's Fjällräven, but that might be exactly why it's striking a chord with younger consumers.
Different marketing audiences have different interests and values to take into consideration. Successful legacy brand marketing recognizes the importance of telling new stories, especially when attempting to win over new consumers. Whether it's dish soap or trendy outdoor clothes, the lesson is the same: Don't ignore your past, but make sure your content is telling a modern brand story.
For more stories like this, subscribe to the Content Standard newsletter.

Featured image attribution: Antonela Martinčević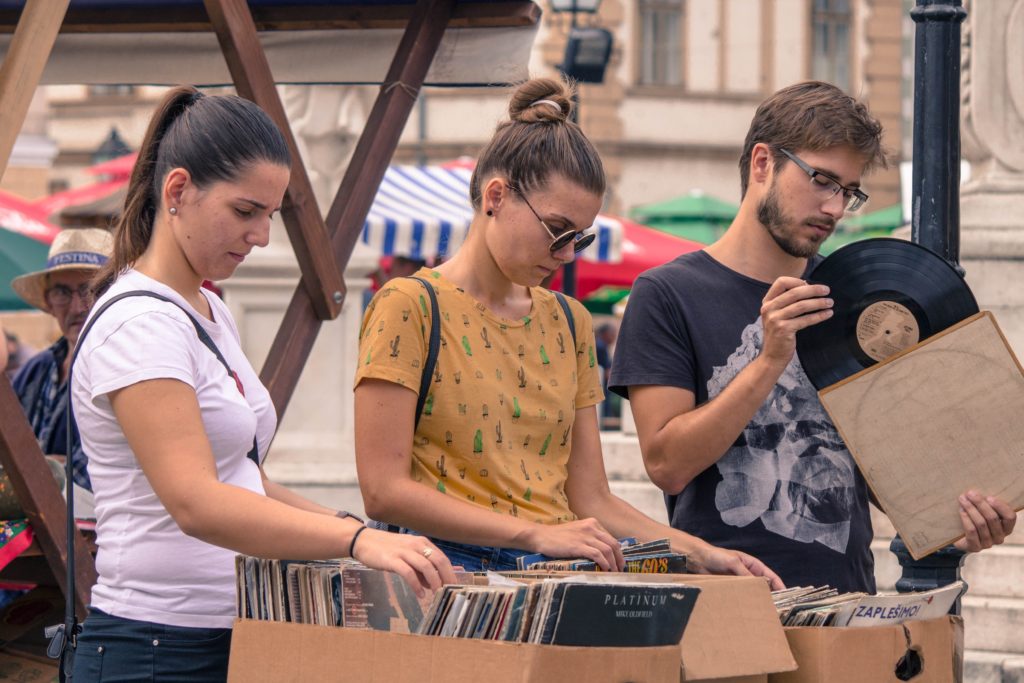 https://www.skyword.com/contentstandard/i-love-the-90s-how-new-marketing-audiences-get-hooked-on-legacy-brands/
https://www.skyword.com/contentstandard/i-love-the-90s-how-new-marketing-audiences-get-hooked-on-legacy-brands/
Jonathan Crowl