Content Strategy
Is Content Marketing Turning Into Brand Entertainment?
By Kyle Harper on April 9, 2018
Before content marketing, before the rise of web-based media, before the growth of brand storytelling . . . there was product placement.
One particular case that has always stuck with me is from a completely ridiculous 2001 movie called Evolution. A sort of sci-fi/satire/comedy-gone-wrong, it followed a group of characters as they navigated and poked fun at many of the campy staples of science fiction and horror films. While much of the journey was forgettable, it eventually led up to an abrupt ending, where we found out the movie was an elaborate commercial for Head and Shoulders shampoo.
Meanwhile, in the same year, writer Fay Weldon made history when she signed what is thought to be the first product placement deal in literature. Her mystery novel The Bulgari Connection prominently features Italian jewelry brand Bulgari throughout as part of an agreement between the brand and the writer. While it may seem like a footnote in Weldon's otherwise prolific career, her 17-year-old deal seems to have left such a bad taste for many in the literature world that the practice remains uncommon.
It would be hard to consider either example a brand success. Sure, perhaps Evolution's tongue-in-cheek product placement made Head and Shoulders top-of-mind for a population of otherwise disappointed moviegoers, and Weldon's novel may have been successful at lending mystery-novel mystique to Bulgari's brand. But in both cases, the brands inserted themselves into a story where they weren't needed and stuck out like a sore thumb.
But does this always have to be the relationship between brands and longer-form content? What would it look like for brands to tackle novel writing and filmmaking, stage productions or musical albums? Would the presence of a product or brand always harm the experience, or is it possible for brands to execute long-form with success?
The Building Blocks of Long-Form Brand Entertainment
There are inherent differences between what short-form content marketing and long-form brand storytelling seek to accomplish. Shorter-form content is often digital, where natural next steps might be to engage with other stories or even to enter a lead or purchasing funnel.
But there is no second click from a novel or feature-length film. There is a disconnect between the content experience and any commercial next step. Long-form content creators must therefore focus solely on making the experience itself self-contained and impactful. Product placement responds to this necessity with brute force, taking a subtle-but-not-so-subtle approach to putting products "naturally" in the hands of protagonists in a way that's long been noticed and even ridiculed.
Brands that want to elevate their marketing above ham-fisted product placement need to either exclude their products from the experience entirely-in the hopes that viewers might attribute an aesthetic or idealistic value to the brand through osmosis-or they have to make their brand a natural extension of the story in a way that doesn't stick out.
Lessons from the King of Branded Entertainment
There is no brand that does this as well as LEGO.
Starting back in 1995, LEGO made its first foray out of the world of plastic blocks with a small educational product for Japanese audiences called LEGO Fun to Build. The game wasn't a particular success, and did little to advance the LEGO world outside of their building kits.
Two years later, LEGO Island hit shelves worldwide and became a huge success. This game was a leap forward from their previous work, with high production values, a literal LEGO world to explore, and characters that families could connect with as they played. This marked the start of what would burgeon into a list of 39 games all within the LEGO universe and another 29 games with licensed properties like Harry Potter, Star Wars, and The Lord of the Rings.
LEGO built on this success with a wide range of video content, starting with direct-to-video films and quickly expanding into theatrically released feature-length movies and TV series.
What did they do right?
Unique Brand Voice
Pick out any piece of LEGO media from their massive library and you likely wouldn't even need to see little plastic people to know that the content belongs to the beloved toy brand. LEGO has put an enormous amount of effort into garnering a style, sense of humor, and particular type of whimsy that's not only identifiably part of their brand but also meshes perfectly with what people-young and old-hope to feel by interacting with LEGO blocks.
Partnering with Experts
The list of production houses and software developers that LEGO has worked with over the years is dizzying, but it's also a huge contributing factor to making their content stick. Instead of jumping headlong into production themselves, LEGO seeks out and collaborates with experts that fit the budget and scope of their projects. Over time, they have created a network of resources they can rely on to produce ever-higher-quality work.
There are two concessions that we should keep in mind, however, when looking at LEGO as an example of brand entertainment. The first and most glaring consideration is their massive licensing structure. It is almost impossible to find a children's franchise that's grossed more than 500 million dollars that LEGO hasn't partnered with in some way over the years. As a result, much of the content that LEGO produces pulls heavily on the aesthetic and stories of other creative brands while also benefiting from the attention of established and exuberant audiences.
The second note is simply the ease with which LEGO is able to insert their products into their brand story in a natural way. Most companies don't offer a product that is anthropomorphic or that can be configured to mimic just about any structure, vehicle, or place (both real and fictional). LEGO recognized the huge opportunity built into their brand and capitalized on it. While most brands might not fit so snugly with entertainment media, it doesn't mean that your brand can't still accomplish something that is likewise entertaining, engaging, and long-form.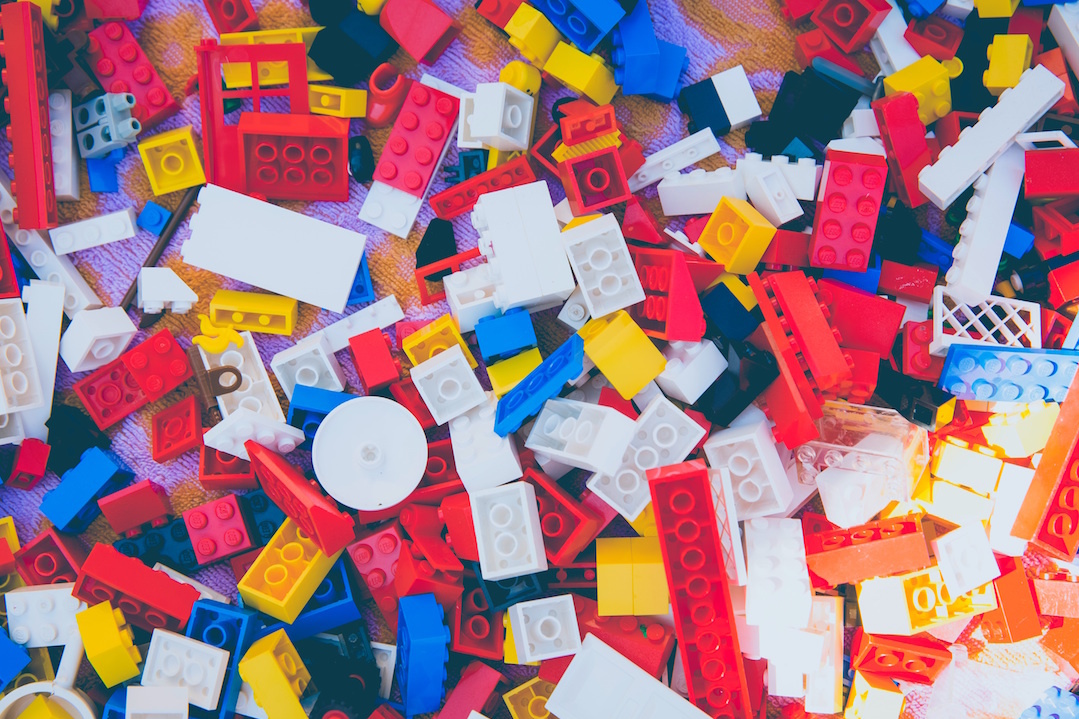 Image attribution: Marcus Spiske
Brands as Backgrounds
Where LEGO has taken the time to create a video game and film empire built on their plastic blocks, other brands have also turned their eye to feature-length content with a slightly more subtle approach-emphasis on the slightly.
This June, Pepsi launches their first feature length film, Uncle Drew. Unlike LEGO, Pepsi's entry point into the film world is a long history of famous product placements in classic films like Back to the Future 2 and Big and well into the modern day with more recent titles like World War Z and Moneyball. And while the movie may not feature animated Pepsi logos as the main protagonists (a tactic that 7UP tried in the early '90s, with little success), the film's plot centers on a tournament that is heavily sponsored by Pepsi. Whether this will play as a natural background to the story or as unnecessary product placement inside an establish brand experience, we have yet to see.
Pepsi prepared for this endeavor by leaning into their existing digital content. Uncle Drew already has a long-established story on Pepsi's YouTube channel, where the videos have pulled in a couple hundred million views since 2012. Like LEGO, however, Pepsi is also relying on established entertainment figures to further their allure, enlisting a roster of popular actors and NBA legends to carry the film.
So what's the big takeaway from Pepsi's soon-to-premiere debut?
Use Short-Form Content to Test Ideas and Audiences
The cost and risk involved with making a movie like Uncle Drew would likely have been untenable for Pepsi if they didn't already have a library of successful content that they knew resonated with their audience. Using shorter-form content to test ideas, styles, and audiences is a great way to advocate for later, longer-form projects.
For an even subtler take on brand entertainment, a number of companies have started experimenting with documentary film, which gives brands leeway to engage with real stories that connect with their ideals without having to make massive production or budget commitments for a theatrical release. Whether authenticity-oriented documentaries or spectacle-chasing feature films prove to be more successful for brands remains to be seen.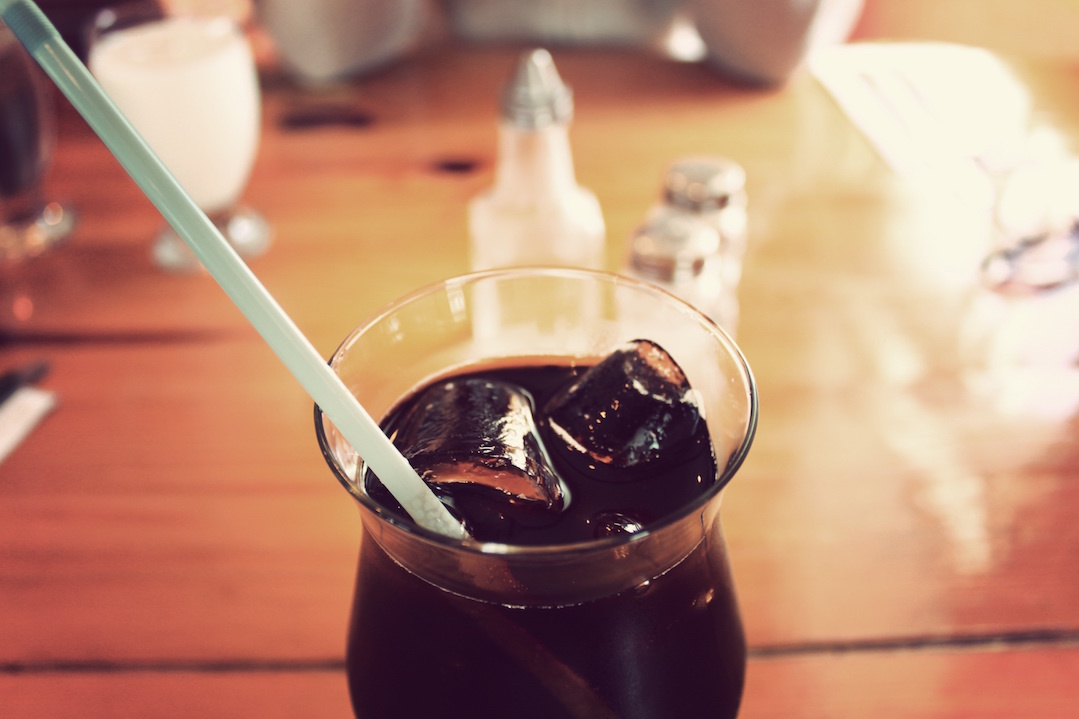 Image attribution: Ashley Kirk
When Brand Entertainment Goes Wrong
While some brands are doing incredible work with brand entertainment, others have struggled. I would be remiss not to leave you with a cautionary tale before you consider running off to pitch a personal project or labor-of-love screenplay to your CMO as your brand's next big project.
Geico has long been recognized as a big player in advertising. Their non-sequitur humor coupled with a small cast of recurring characters and a recognizable tagline has catapulted them into the pantheon of "ads you can't get out of your head, ever." But just because your characters can deliver some moderately successful one-liners doesn't mean they deserve their own sitcom.
Cavemen, a 30-minute family sitcom ordered by ABC, aired on televisions around the US in October of 2007. It was then promptly cancelled the following month. The show centered on a family of cavemen and cavewomen trying to make their way through the technology and social norms of the modern era. What felt like a strong idea on paper quickly wilted on screen. A New York Times review summed up its failings succinctly: "The Geico ads themselves . . . possess a stronger sense of story line."
So what went wrong here?
Don't Rely on Gimmicks-Rely on Narrative
Cavemen fundamentally failed because they tried to simply expand a 30-second form into a 30-minute form. Without a cohesive narrative, room for characters to grow and learn, or really any substance other than disconnected jokes one after another, your brand entertainment will just turn into branded skits that quickly overstay their welcome.
Work With Professionals in the Medium
Cavemen's primary writer and showrunner was Jay Lawson, the ad executive behind the original cavemen ad campaign. Lawson, by all evidence, is a fantastic ad professional who has even gone on to write scripts for episodes of Modern Family and Netflix's BoJack Horseman. Geico took a risk on him at the start of his screenwriting career rather than working with established professionals in the space, resulting in a disconnect between ad-style content and a sitcom format.
Test Your Audience First
Advertising professionals get some limited metrics on the performance of their broadcast spots, and these metrics are further informed by tactics like focus groups. The problem with trying to translate this information into a TV show is that TV reviewers and ad reviewers function on fundamentally different scales. It doesn't seem like Geico had quite enough audience information before launching this project, which resulted in an unfortunate mismatch.
Should Your Brand Entertain?
Whether or not your brand should consider long-form entertainment or collateral is largely an internal question. As we've seen, many of the brands already succeeding are doing so by sharing popularity through celebrity appearances or licensing agreements. For that matter, some brands have a product or service that doesn't readily translate into entertainment. But the biggest encouragement here is that this is largely an untested space, and brands have an opportunity to try blurring the lines between marketing, entertaining, and art. Whether you're writing a book, recording an album, or thinking up something entirely different, success will be dependent on listening to what your audience actually wants and partnering with production experts who can work with you to elevate your brand storytelling in a new medium.
For more stories like this, subscribe to the Content Standard newsletter.

Featured image attribution: Daniel Cheung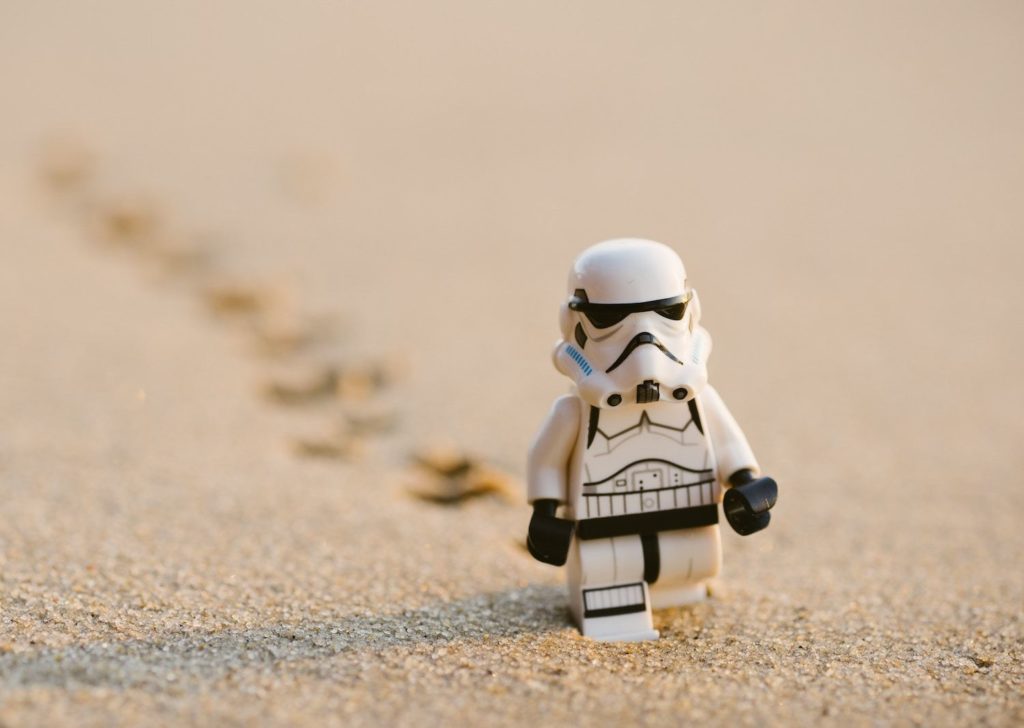 https://www.skyword.com/contentstandard/is-content-marketing-turning-into-brand-entertainment/
https://www.skyword.com/contentstandard/is-content-marketing-turning-into-brand-entertainment/
Kyle Harper