Content Strategy
How Macy's Plans to Save Itself (Spoiler: It's With Marketing)
By Jonathan Crowl on July 18, 2017
Macy's has a long-held reputation for being one of the more forward-thinking brick-and-mortar retailers. It was an early adopter of QR codes in stores to create dynamic, digital experiences for in-store shoppers. Its IT department is known for consistently working on mobile apps and tools to improve in-store operations, and the company has even explored how artificial intelligence might improve its efforts to win the favor of customers.
The efforts are valiant, but the results haven't come. Retail marketing remains a headache for Macy's, and this struggle to drive business in stores has led to many prominent stores being shut down. Since the end of the 2016 holiday shopping season, the retailer has announced the closings of 102 locations. CNBC reports that the company's sales could take a $575 million hit in 2017, and the Motley Fool notes that Macy's owns one of the worst-performing stocks in 2017. Even though that reflects investor pessimism more than actual sales performance, it still supports the argument that Macy's is approaching a death spiral.
If it can't turn around its own fortunes soon, it will be forced to take more drastic steps, including closing more brick-and-mortar stores-or, potentially, selling to Amazon or another interested buyer. Hopes for a turnaround rest largely on the shoulders of Richard Lennox, who became the company's CMO in May 2016.
Lennox has a multipronged strategy designed to retain existing customers while bringing in new shoppers, with a particular focus on younger consumers. This involves revamping several aspects of its marketing strategy, especially where digital marketing is concerned.
The stakes are high. And due to their reputation as a leader in retail marketing, many other brick-and-mortar brands are watching closely to see what happens.
The Customer Retention Problem
Churn has been a nagging headache for the department store retailer, and the company is hoping to stop the bleeding by taking a more targeted approach to its marketing. According to Marketing Dive, the company plans to move away from larger, national TV campaigns and focus more on local TV pushes, where ads can be more precisely targeted to specific markets and consumers.
Overall, this targeted approach to marketing can help Macy's optimize its marketing spend while drilling down to reach its most coveted consumers. Meanwhile, the tone of these ads will also change, with the company focusing on the emotional sentiment of its content. As consumer behaviors have shown a clear preference for marketing that strikes an emotional chord, brands have realized that a deeper emotional relationship can be a much more powerful asset in customer retention than trying to win endless discounting wars.
Macy's isn't doing away with discounting, but it will be changing its strategy on that front, as well. Lennox says the company will now be focused on seasonal sales events, such as a "Black Friday in July" sales promotion that attempts to compete with Amazon's "Prime Day" annual sale.
Macy's is also planning to revamp its loyalty program, doing away with preferential treatment of Macy's credit card holders and providing "tender neutral" coupons and promotions to loyal customers. And the company is planning to add new services that connect the physical store with the brand's online experience, including pick-up lockers and "buy online, pick up in store" functionality to make retail stores more profitable while leveraging the convenience of online shopping.
It's a lot of change taking place all at once, but it makes sense for a company reported to be on the ropes for years. Retail marketing has been notoriously slow to respond to changing consumer shopping habits and the growing challenges of online sellers like Amazon. Now the question is whether Macy's can use these changes to stabilize their company and its bottom line, and whether these strategies can be applied to other, smaller retailers.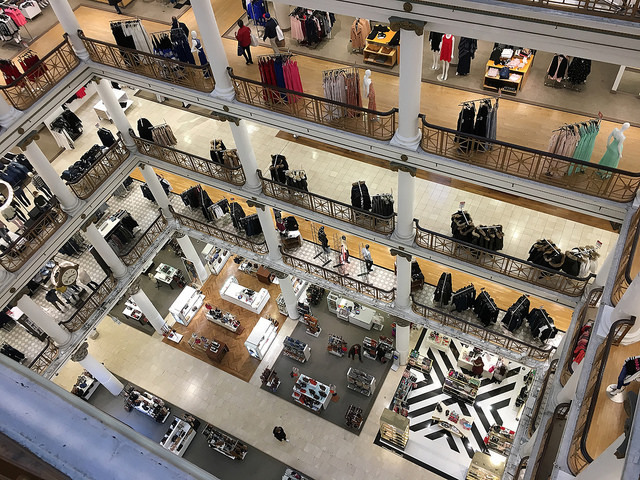 Image attribution: Alan Light
A Retail Litmus Test
In some ways, Macy's is a brand that draws the eye of almost every retailer. The company is large enough to afford experimentation with different technologies and strategies, and it's inviting of this innovation, unlike many of its peers.
For that reason, big strategic shifts like the one being overseen at Macy's serve as measuring sticks for the rest of the industry. If Macy's begins to see results with certain aspects of their retail marketing strategy, you can be sure other brands will follow suit. The approach to more targeted marketing may not be as groundbreaking-many retailers already know the value of precision targeting their marketing content-but other strategies that leverage marketing content to lift the experience will be closely followed and mimicked, if they work.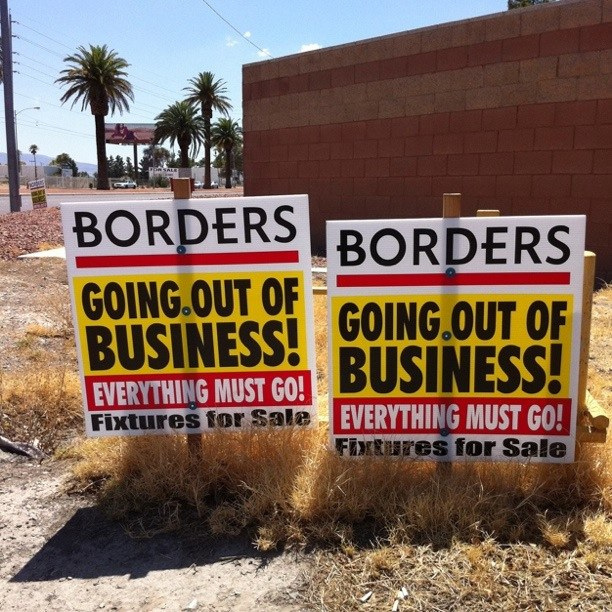 Image attribution: Luis Villa del Campo
Of particular interest will be the way a successful, emotionally charged content campaign produces copycat strategies among other brands. The same goes for Macy's overhaul of its loyalty program: Retailers know they can't win discount wars with Amazon, Jet.com, and other online retailers, so attempting to price match is only a temporary solution to a much more fundamental problem. They need to add value to their shopping experience in other ways, and the rewards of a strong relationship with a brand are viewed as one of the best ways brick-and-mortar retailers can hold their ground.
How these strategic changes work for Macy's remains to be seen. The company isn't afraid to switch up its strategy, but similar attempts to innovate over the years have failed to redirect the company's downward momentum. The difference now may be that the company knows it is up against the ropes. The urgency of the situation may help push Macy's to undertake the marketing changes necessary to win over consumers faced with no shortage of alternatives.
For more stories like this, subscribe to the Content Standard newsletter.

Featured image attribution: Anthony Quintano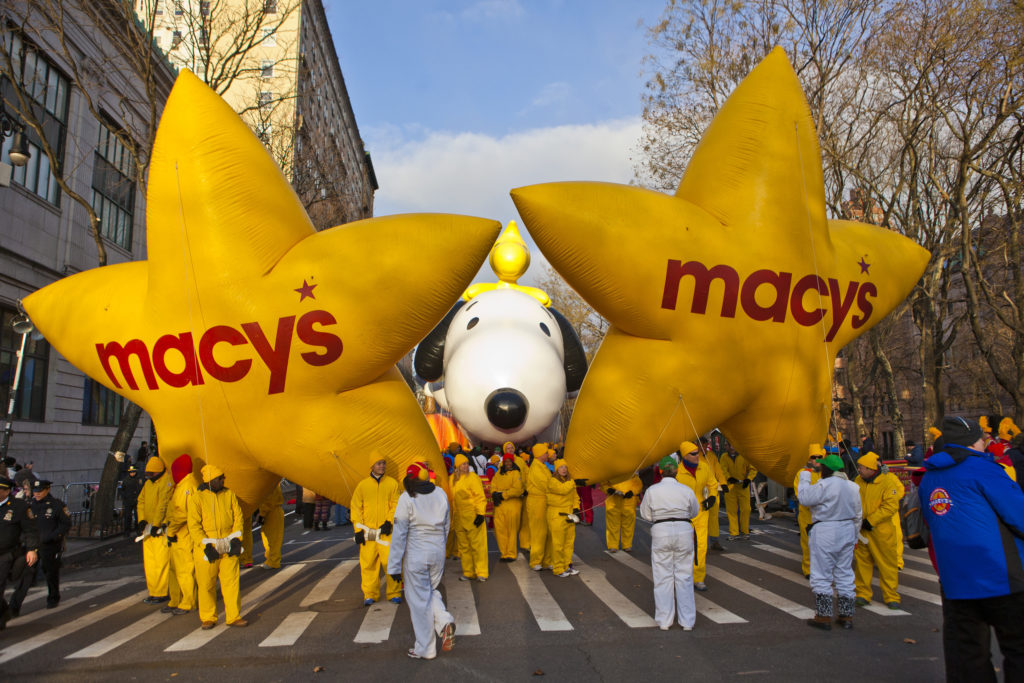 https://www.skyword.com/contentstandard/macys-plans-save-spoiler-marketing/
https://www.skyword.com/contentstandard/macys-plans-save-spoiler-marketing/
Jonathan Crowl