Content Strategy
Moving Beyond Audience Segmentation: What Marketers Can Learn from Post-Demographic Consumerism
By Lauren McMenemy on February 16, 2018
Audience segmentation based on age and location was always a flawed tactic, but it worked-sort of. That was back in the day: before we'd heard of post-demographic consumerism; when there was no Internet; when there were defined gender roles; when there were one-company careers and gold watches for long service.
But that day has been replaced by a global digital marketplace where a 70-year-old grandmother in Tallahassee can instantly talk to a 17-year-old student in Tokyo about their shared love of Stranger Things. There are millennials saving for retirement, baby boomers lining up for the iPhone X release, and all sorts in between. This is the post-demographic world, but very few brands and publishers are taking notice.
Put it this way: How can you target your content to the right audience if the audience is so skewed and merged and fluid? We need a way to throw out traditional and tired models of audience behavior.
Choice and Freedom Let Us Construct Our Own Identities
TrendWatching brought attention to the term "post-demographic consumerism" as far back as 2014, stating: "People-of all ages and in all markets-are constructing their own identities more freely than ever. As a result, consumption patterns are no longer defined by 'traditional' demographic segments such as age, gender, location, income, family status and more. Yes, younger, affluent consumers are still (usually) the earliest adopters of new products and services. They are more open, more experimental and have fewer commitments. But now any and all revolutionary-or simply just compelling-innovations will be rapidly adopted by, and/or almost instantly reshape the expectations of, any and all demographics.
"Society is now too fluid, ideas now too available, the market now too efficient, the risk and cost of trying new things now too low (led by the digital world, but increasingly the case for physical products too) for this not to be the case."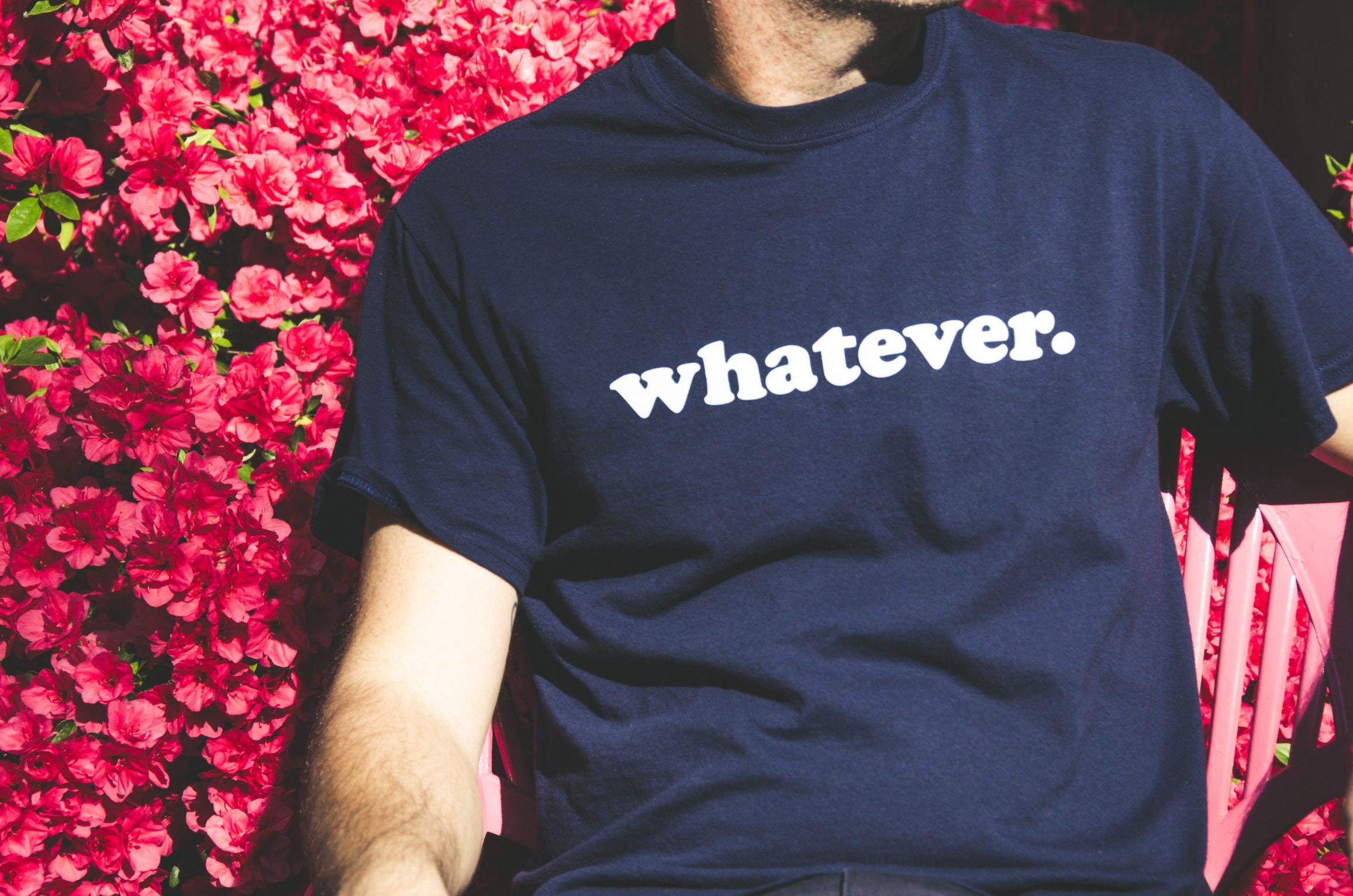 Image attribution: Jerry Kiesewetter
In short, choice and freedom now give people the opportunity to construct their own identity outside of traditions and stereotypes. It opens up so many possibilities for compelling, creative content and a new approach to audience personas. So why aren't more marketers and publishers making the most of this?
At least one media company is paying attention. When establishing its digital content strategy in 2015, CNBC International ditched the usual segmentation and opted to have just two audiences: "the influential" and "the aspirational." It might have been more to do with understanding their audience personas than for explicit post-demographic reasons, but the strategy plays right into modern audience best practice as we now understand it. The team has found it helps their viewing numbers if they give insight that matters regardless of audience age-and it shows there is a way to target your content marketing without relying on dud tactics like generational ranges.
Post-Demographics in Digital Action
Cristy Garratt is head of digital video at CNBC International, responsible for the leading financial and business news network's original digital video content and social media channels. Since 2015 she has launched new digital series such as Life Hacks Live and CNBC Explains, overseeing triple-digit growth for social channels. And the strategy was founded on this post-demographic-consumerism model of personality rather than age-based segmentation.
"Our audience was always much more about a mindset than it was about age, gender, location," Garratt says. "I think that particularly comes through because we have such a global audience, and because people don't just neatly fall into those various segments the way we think. I often personally, as a millennial, find research or allegations made against the entire generation a bit confusing because it's really hard to lump everyone into one category."
Garratt says CNBC's content has always been more topic-based than traditionally demographic-based; it's about informing the C-suite about the business perspective of economic and political developments, and about making smart decisions with money. The thing is, that content doesn't just appeal to the C-suite, and the make-up of the C-suite has been changing since the tech boom led to millennial billionaire CEOs. Garratt believes that helped her have the leeway to build a framework based not on age and location but on mindset and interests. There was an audience online that didn't traditionally come to CNBC on TV, leading the team to identify this "aspirational" audience-those who aspire to be like the influential business people who make up the traditional CNBC audience.
"There's a lot of custom content that happens for this aspirational, digital audience," Garratt says. "CNBC has an amazing legacy, it's viewed as a very reputable news organization, and it's great to have that credibility behind you when you're starting in the digital world. We can lean on the fact that we have decades of quality news coverage behind us so people know they can trust us. That said, the traditional TV format-talking heads-doesn't work very well online. It needs to be much more visual.
"The major thing we don't do is assume prior knowledge. On TV, there has to be a certain base level of knowledge and that works, but for us we have people who are starting out in their careers, in their 20s or early 30s, and maybe they're encountering a financial concept or a geopolitical issue for the first time. That's why we've created content around those building blocks, the foundational knowledge for difficult concepts. Our series, such as CNBC Explains, are educational but also very entertaining. We explain everything from cryptocurrency and blockchain to what is Alibaba, or what a US–China trade war would look like-topics you've heard on the news."
The Strategy Works
True to feeding the "aspirational" segment, Life Hacks Live brings the names and faces from the news to talk about how they got to their influential position, helping drive the careers of the aspirational. And it's all done with a "younger" brand-younger on-air faces and creators, mobile-first, audio agnostic. Though "younger" is not the right term, really. This year's Davos and IMF annual meetings featured screenings of CNBC Explains, bringing post-demographic consumerism full circle and showing that the influential can enjoy the same content as the aspirational.
The strategy is still new, but Garratt is starting to see repeat viewers, people coming back and making insightful comments. It shows the strategy is working.
"Remember that people want to hear stories," she says. "Generally I find if you're hitting people over the head, it's a tougher sell; if you just go back to the basics and tell a great story, people will consume it. That's translatable whatever arena you're in-news, cinema, digital marketing. People just want to enjoy a well-crafted piece and I don't think they care where it comes from.
"It's really easy, particularly in digital, to think people want things fast and snackable-and maybe we do-but you still want it to be good and interesting and quality."
Image attribution: Nikita Kachanovsky
How Can Marketers Innovate Audience Personas?
It's the interesting, the engaging, the high-quality stories of this world that are bringing the generations together and helping drive post-demographics. Going back to TrendWatching's original dissection of the new approach, here are four innovation opportunities for marketers.
New normal: Embrace and celebrate new racial, social, cultural, and sexual norms.
Heritage heresy: Be prepared to re-examine or even overturn your brand heritage.
Cross-demographic fertilization: Look to seemingly foreign demographics for inspiration.
Hyper-demographic irony: Focus on ever smaller niches of interest rather than circumstance.
TrendWatching use the example of Uniqlo, the Japanese clothing manufacturer that has made a name as an age-agnostic brand. Its story reads: "It doesn't matter who you are or where you live, Uniqlo makes clothes that transcend all categories and social groups. Our clothes are made for all, going beyond age, gender, occupation, ethnicity and all the other ways that define people. Our clothes are simple and essential yet universal, so people can freely combine them with their own unique styles, in any way they choose, every day of the year."
See, this stuff isn't as kooky as it sounds; brands are out there having real, tangible success by ditching the age and location references in favor of style and mindset. Still need more convincing? Look at that ultimate in data-based targeting: Netflix.
At SXSW in 2015, Netflix vice president of product innovation Todd Yellin described traditional demographics as "almost useless." He continued: "Because, here's a shocker for you, there are actually 19-year-old guys who watch Dance Moms, and there are 73-year-old women who are watching Breaking Bad and Avengers." To Netflix, where you live is not important; it's tracking what you watch to drive that personalization.
Quoting Yellin in Campaign Live, Rebecca Coleman writes: "In light of the fact that the globalizing effect of digital means a twenty-something in the UK may well have more in common with a thirty-something in China than anyone of their own age in their locale, halting this [age] obsession seems like the only option. As the borders between countries break down, we achieve greater fluidity in our attitudes toward traditional roles relating to gender and sexuality; and, as we become increasingly age-agnostic, generational generalizations become less and less relevant [ . . . ]"
Target on Interest, Emotion
Coleman continues: "Rather than marketing to a faceless group of consumers, bound together only by the time and place in which they were born, modern marketers should focus on targeting people based on shared interests or qualities innate to all humans, such as humor and emotion."
In this age of unprecedented cultural and social mobility, differences between traditional demographic segments are blurring-none more so than those differences between ages and generations. Humans don't fit into neat age boxes, nor do their emotional reactions match across a single location. Think about your classmates at school-how many of them had similar interests and desires to you?
The marketing landscape is changing. So are your audiences. Quite frankly, they don't care about how you want them to behave. How will you adapt your approach to target the right people in the right place at the right time?
For more stories like this, subscribe to the Content Standard newsletter.

Featured image attribution: Les Anderson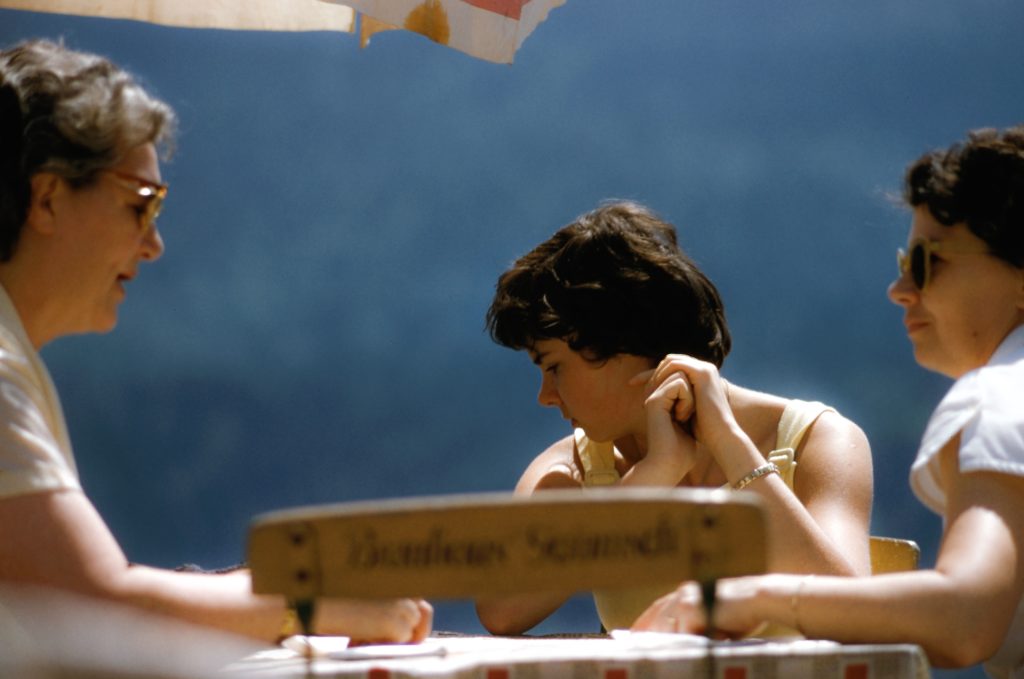 https://www.skyword.com/contentstandard/moving-beyond-audience-segmentation-what-marketers-can-learn-from-post-demographic-consumerism/
https://www.skyword.com/contentstandard/moving-beyond-audience-segmentation-what-marketers-can-learn-from-post-demographic-consumerism/
Lauren McMenemy