Content Strategy
The NFL's Brand Crisis: How It Plans to Market Itself Differently
By Jonathan Crowl on August 17, 2017
For years, the NFL brand has seemed bulletproof. With its 2017 revenue projected to hit $14 billion, the league is far and away the most profitable of any American sport. Its TV viewership dominates ratings every fall. The league's spread-out offseason schedule-featuring free agency, the rookie combine, the NFL Draft, offseason workouts, and preseason games-has given the league media coverage and visibility that nearly spans the entire calendar year.
With all those things going its way, you would never think the NFL is in the midst of a brand crisis. But if you look closer at some of their recent actions, it's possible to see signs of a brand under duress, and an indication that its leadership is aware of what's at stake.
To be clear, the risks the NFL faces are not an immediate threat to its brand, but the perceptible downturn in the league's popularity is a course reversal after years of steady growth. Despite years of worries over the effects of concussions and the overall violent nature of the game, football has only continued to add fans over the years.
In the 2016 season, TV viewership dipped by an average of 8 percent. A survey from J.D. Power identified six key factors affecting this decline in viewership, ranging from isolated factors like its ratings competition with the US presidential election coverage, to more challenging problems to overcome like in-game delays, cord-cutting, and a sense that the games feature too much advertising.
According to Sporting News, 2017 TV ad revenues for the league project to be the lowest they've been since 2008. It would take years of continued decline before the NFL began to feel the strain of this financial decline, but the league isn't waiting until then to react. It's already working on several fronts to shore up its brand value and prevent a temporary blip from turning into a long-term decline.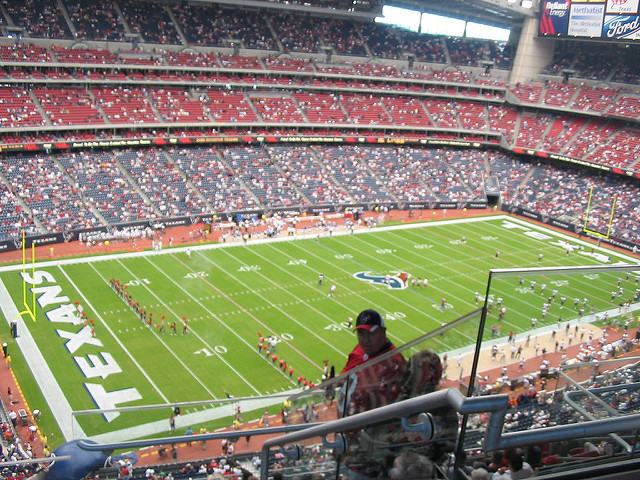 Image attribution: April Spreeman
Diagnosing the Problem
Unlike some other types of brand crisis, the NFL's marketing challenges aren't tied to one predominant factor. Instead, it's a combination of many different factors that are chipping away at its financial success-and, in some cases, its on-field popularity.
According to the Washington Post, the most commonly cited factor among fans whose NFL viewership declined was the rise of national anthem protests prior to NFL games, led by then-San Francisco 49ers quarterback Colin Kaepernick. But this alone only contributed to a small percentage of lost viewership over the course of the season, and doesn't figure to be a long-running deal-breaker for many fans. A more volatile situation is the NFL's history of domestic violence accusations against its players, which have affected many prominent stars of the league including Ray Rice, Greg Hardy, and just this offseason, Dallas Cowboys star Ezekiel Elliott.
The league's inconsistent and often weak response to domestic violence has become a pervasive PR disaster for the league, one that is compounded every time a new incident arises. The league's recent attempts to better address and punish domestic violence incidents among its players is evidence that the league wants to stem the blowback it has been receiving for years.
But there are also problems with the game itself, and how well it is positioned to maintain its popularity as fan behaviors change over the years. According to FiveThirtyEight, the average length of an NFL game is more than three hours and eight minutes long. Within that run time is a lot of dead time filled with fan-unfriendly activities ranging from official reviews of plays to increased TV advertising space. Just as with baseball, football may soon find the nature of its game clashing with consumer preferences for faster action, less downtime, and shorter game lengths, which would inevitably cut into the NFL's TV ad revenue.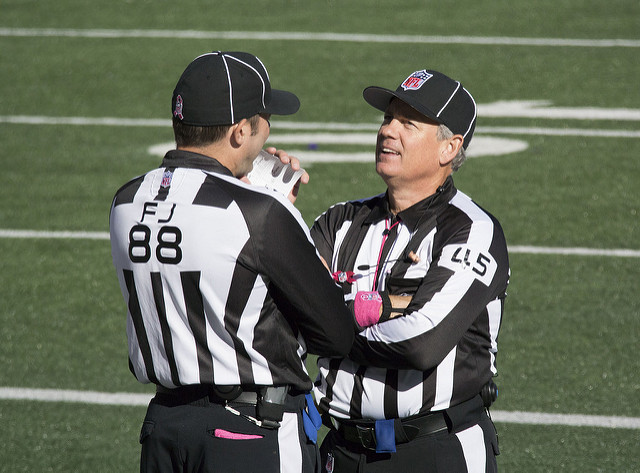 Image attribution: Keith Allison
A more fundamental challenge, though, is the NFL's reliance on TV as its main source of revenue, even as advertisers gradually move away from TV and into other mediums. While the NFL hasn't suffered any massive loss of advertisers yet, many of those advertisers are also spending in more efficient digital ad channels, leveraging programmatic ad buying to purchase cost-efficient advertising slots on digital video platforms, streaming services, and other digital channels. With more than 5 percent of football fans cutting the cable cord last season (according to the aforementioned J.D. Power survey), the NFL can't afford to ignore the section of its fan base that is abandoning TV and setting the stage for a continued consumer exodus.
How the NFL Is Hoping to Fix Itself
Regardless of what the NFL says-and its leadership, topped by commissioner Roger Goodell, refuses to acknowledge any concerns over a brand crisis-you can see proactive efforts to stem these revenue losses in the offseason actions the league has taken. After losing more than $53 million in combined TV ad revenue from the losses of advertisers Viagra and Cialis, which have ended their TV advertising due to patent expirations on their medications, the league in 2017 will now allow some limited advertising from hard alcohol brands, according to Marketing Dive, a revenue source that the league has long resisted.
The league is also targeting cord-cutters hard by striking a $50 million deal with Amazon to stream a select number of Thursday Night Football games over the course of the season, and they will sell ad packages created specifically for that digital outlet.
On the PR side, the league has come down hard on domestic violence, hitting one player with a six-game suspension after years of going soft on more violent offenders. Between this change, the absence of a presidential election, and the expectation that national anthem protests will no longer be in the spotlight in 2017, the league is likely hoping that its small strategic changes boost its performance and revenues and turn 2016 into a strange blip on the radar.
In the NFL, conservative, copycat mindsets tend to dominate on-field trends over time. Coaches are often reluctant to try out new strategies for fear failure, but they're quick to copy other coaches when new strategies prove successful. It remains to be seen whether the NFL will take aggressive steps to preserve its brand value through forward-thinking innovations to both its on-field product and its brand marketing strategy, or whether its ability to adapt will be undercut by its determination to preserve short-term revenues.
For more stories like this, subscribe to the Content Standard newsletter.

Featured image attribution: Sandro Schuh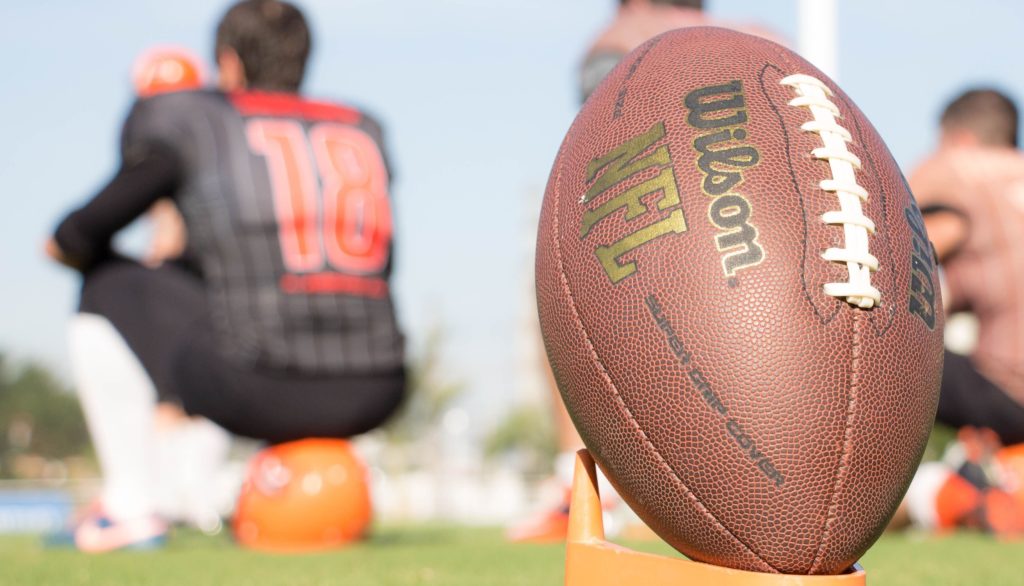 https://www.skyword.com/contentstandard/nfls-brand-crisis-plans-market-differently/
https://www.skyword.com/contentstandard/nfls-brand-crisis-plans-market-differently/
Jonathan Crowl